Every Articles of Style suit is designed so that the components can also be worn as a separate jacket, trouser and vest.
We created the "1 piece/3 ways" series to give you some ideas on how you can style a timeless suit for different occasions; so you can get the most out of your garments and learn to build a sustainable wardrobe with style.
In this edition we show you 5 ways to wear our legendary Corduory suit.
Styling Tips:
Brown suit – brown suits (and socks)
The best shirts with brown suits are: cream/off-white, mint green, sky blue, pale pink, pale yellow
Always make sure the shirt is lighter than both the suit and tie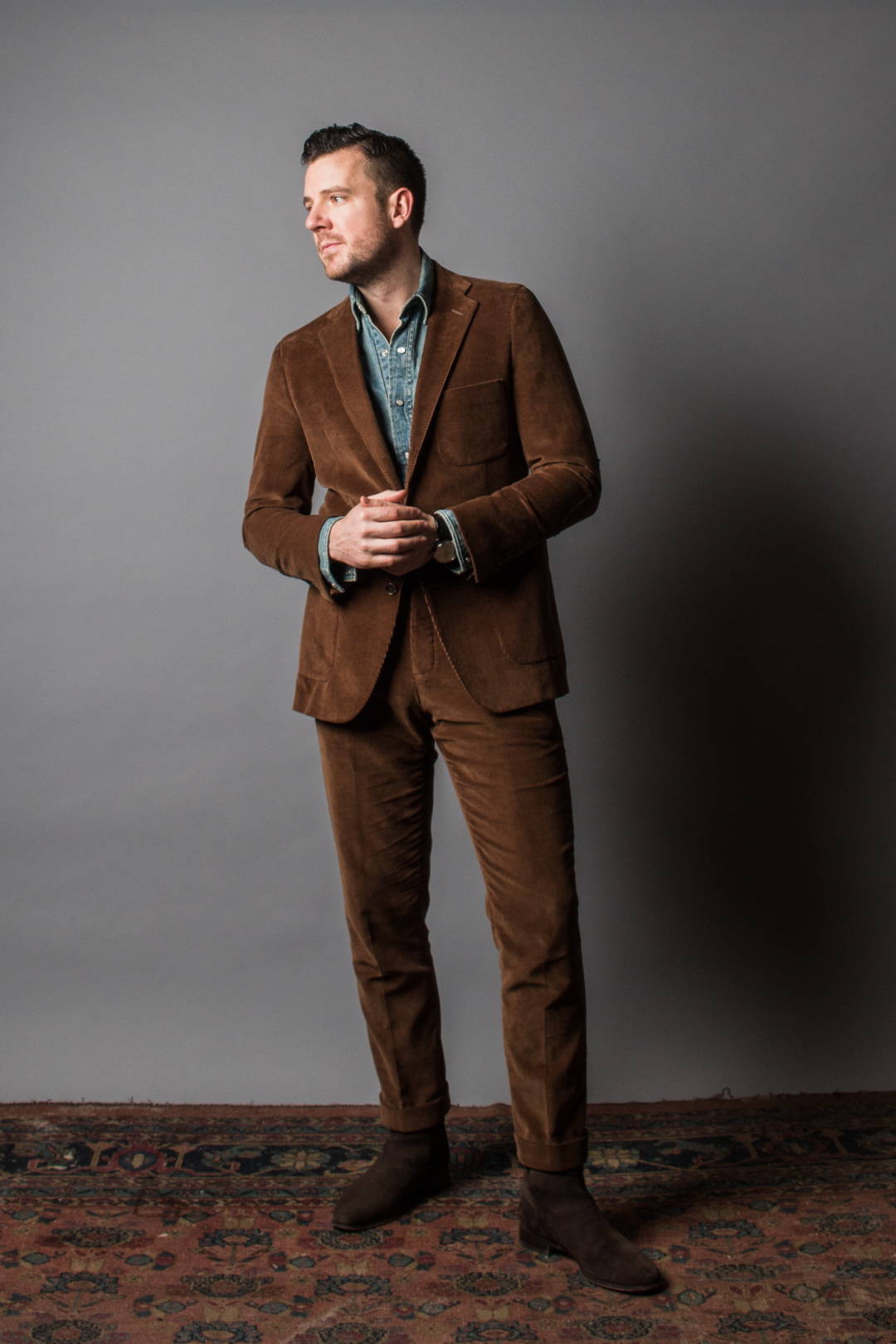 Styling Tips:
A denim shirt is a perfect combo for a rugged fabric like this corduroy
Leave the vest and keep the shirt collar open for a look that is stylish and appropriate for everything from business casual to a night out
Suede (boots) and corduroy is a match made in texture heaven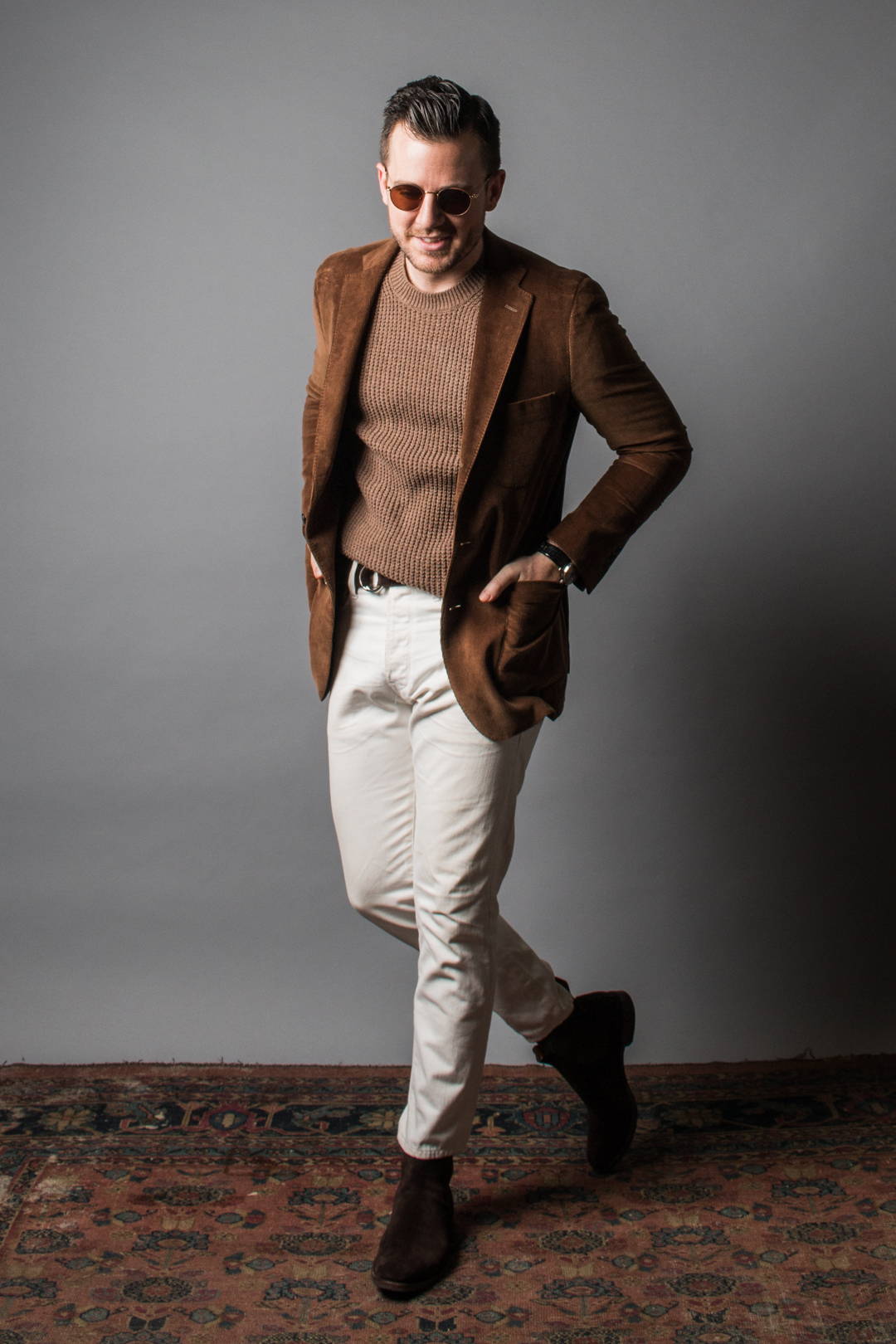 Styling Tips:
As with every AOS suit, the jacket is unstructured (no shoulder pads), which means you can wear it as a sportcoat/blazer with jeans
White jeans work with just about everything and always look elegant with earth tones
If you're not sure which colors to pair with something, try a lighter shade of the same color (as with this oatmeal crewneck sweater under chestnut jacket)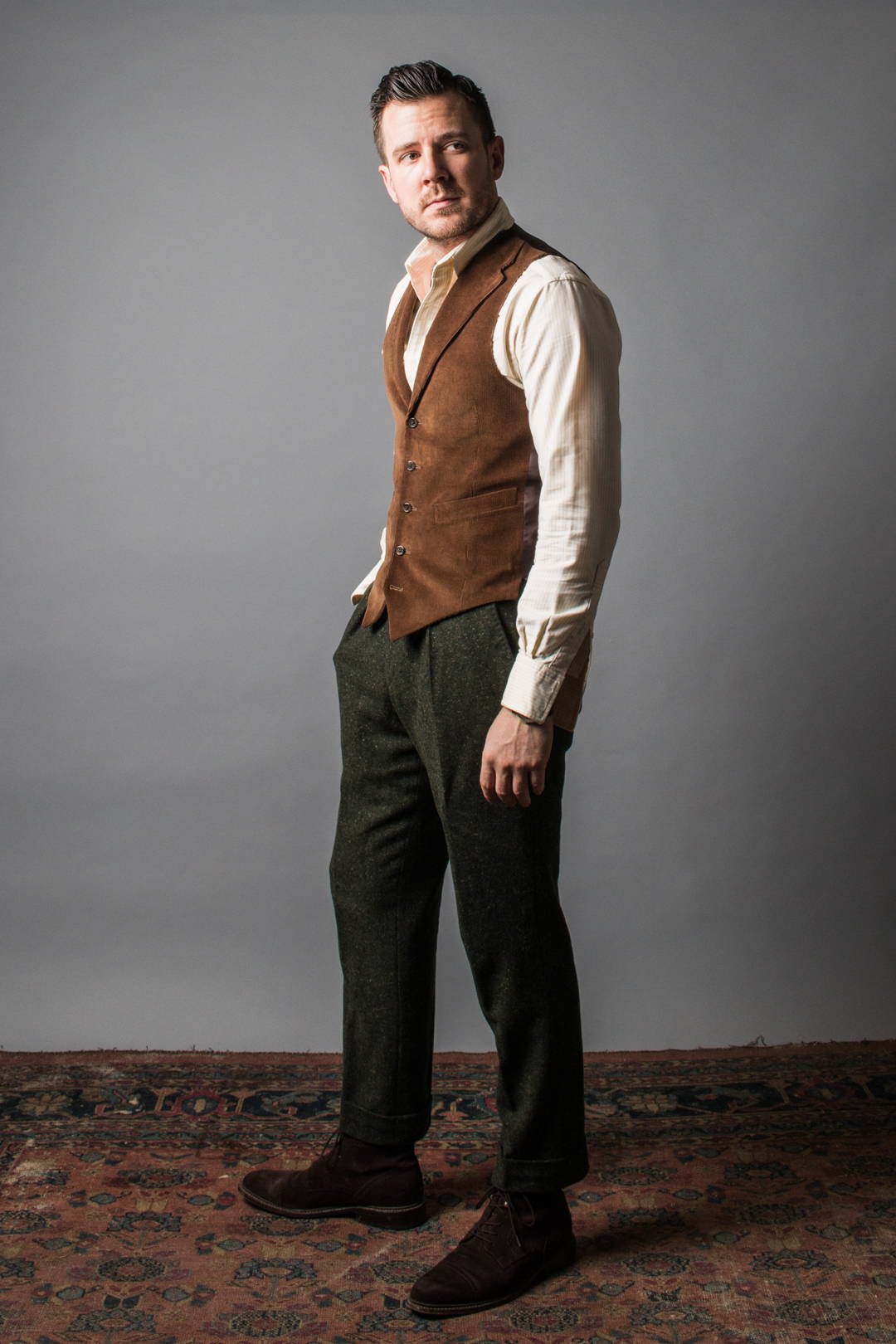 Styling Tips:
The vest is the most overlooked piece of the "three piece suit", but it can also be the most stylish. Pair it with an open shirt and a complimentary pair of trousers
The advantages of the vest; keeps your shirt (and gut) tucked in. It's like a male corset, complete with adjustable cinch in the back
Did I mention brown and green? Also, corduroy and tweed!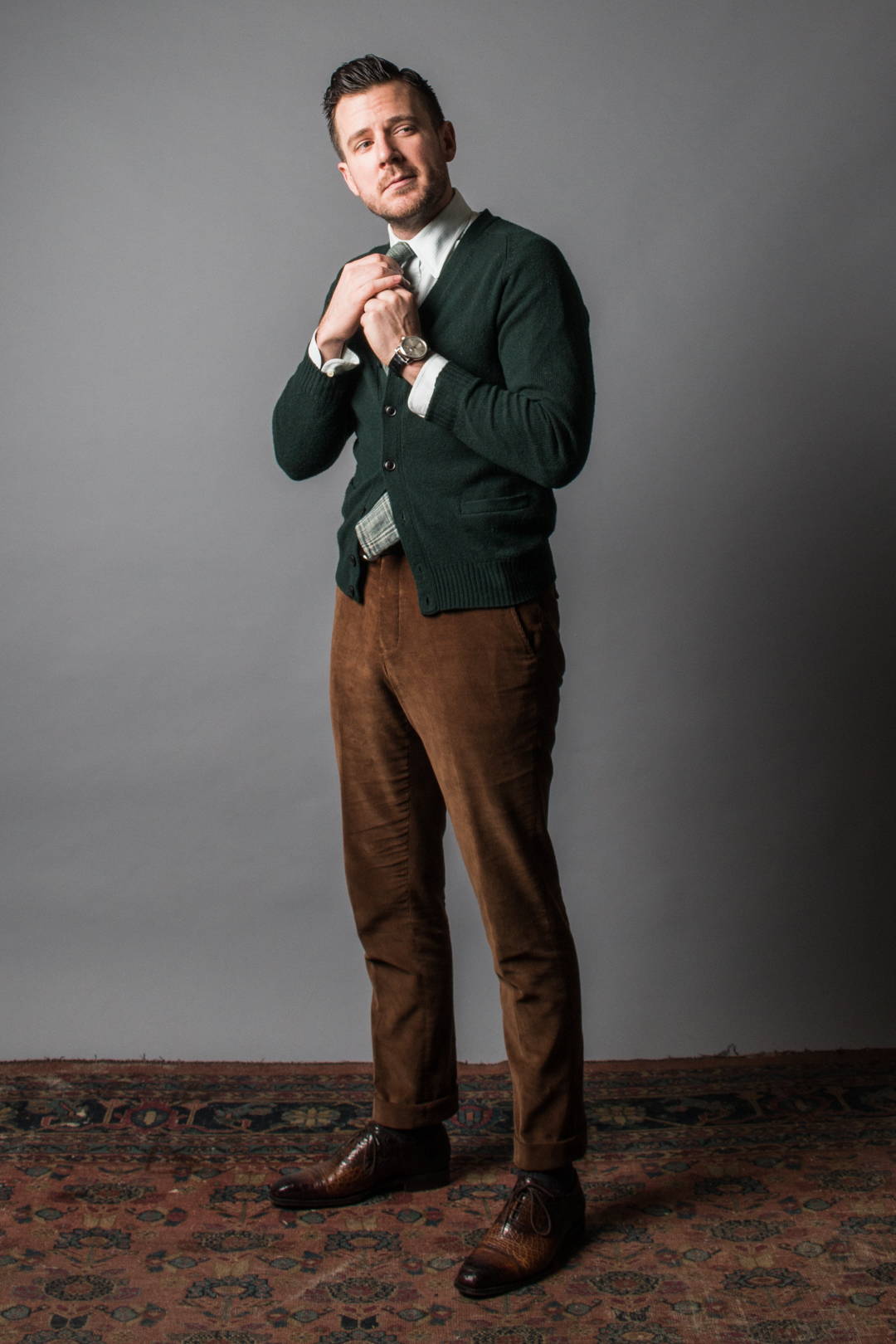 Styling Tips:
It's corduroy, so of course the trousers can be worn with just about anything. Consider these your new go-to pants to replace your jeans
A cardigan is a nice touch with a shirt and tie (never wear a shirt and tie without a layer over it – like a jacket or sweater)
Greens and browns – excellent color combo for Fall
Thanks, as always, for reading.
Yours in style,
Dan Trepanier