It's officially loafer season, so I thought it would be a good time to brush up on our slip-on vocabulary.
Here are the classic loafer shapes/styles that have defined timeless leisure in menswear for the past hundred years or so. Keep in mind that many modern designs are simply hybrids of these tried and tested styles, taking classic design elements and mashing them up into a "new" modern shoe.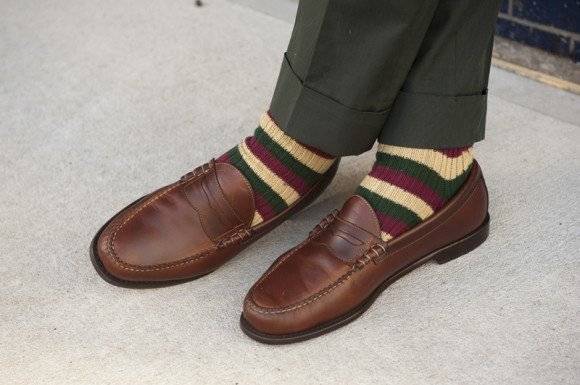 This is a classic casual loafer for men, based off the original Bass Weejun design. They're a great match for chinos, jeans, cords, or just about any other casual trouser. The signature design details are the rounded moc toe, the "beefroll" bindings on the sides of the vamp, and the diamond-shaped slit which has been known as a clever place to store actual pennies.
The tradition of carrying coins in penny loafer has uncertain beginnings. One explanation is when American prep school students in the 1950s, wishing to make a fashion statement, took to inserting a penny into the diamond-shaped slit on their Weejuns. Another theory is that two pennies could be slipped into the slit, enough money to make an emergency phone call in the 1930s. Either way, the name penny loafer came to be applied to this style of slip-on and has since stuck.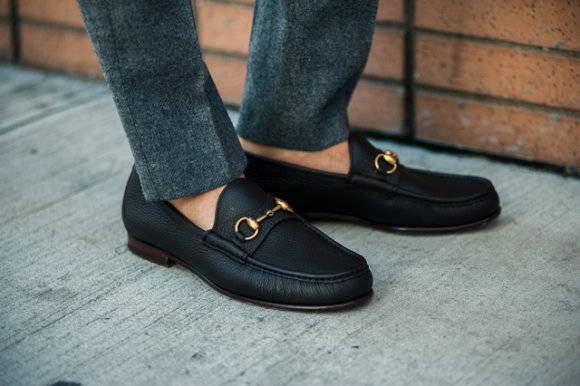 In 1966, Italian designer Gucci saw the popularity of the penny loafer and adapted it with a metal strap across the front in the shape of a horse's snaffle bit. These Gucci loafers (now a general term referring to shoes of this style by any manufacturer) also spread over the Atlantic and were worn by 1970s businessmen, becoming almost a Wall Street uniform, reaching widespread use by the 1980s.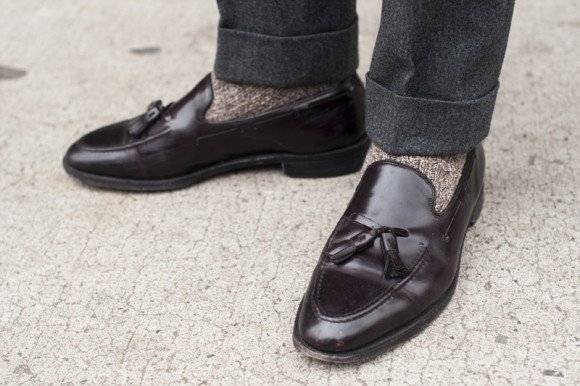 Traditionally, the tassel loafer is a wholecut style with a rounded toe outlined by a reverse seam. The leather "stings" that hold the tassels usually outline the back heal of the shoe – a detail that is similar to boat shoes like Sperry or Sebago. These loafers are often made of stiff oxblood leather (preferably shell cordovan) and have been known for their durability, versatility, and timelessness. For this reason, they are a great loafer to search for in vintage and thrift shops.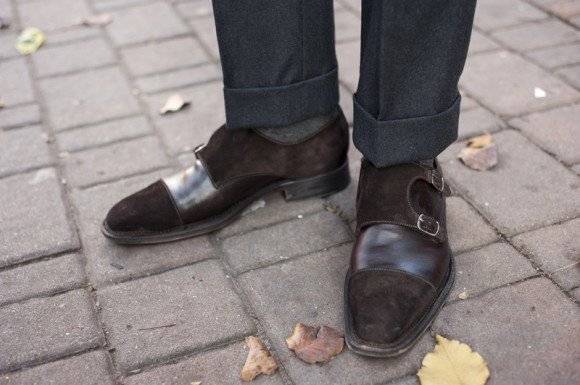 I don't have to say much about this shoe, as it has become the defacto shoe for menswear enthusiasts…to prove their menswear enthusiasm, especially within the realm of blogs and online communities. Although it's becoming more and more "expected" by the day, it's still a good-looking shoe with a versatile mix of dressy and casual – which is why it became popular in the first place.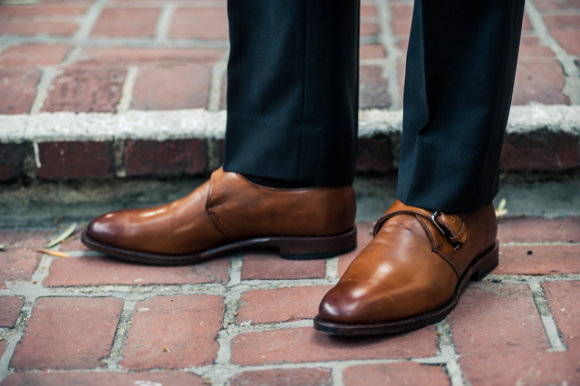 Not nearly as popular right now as its double-strapped cousin, the single monk is one of those styles that is rarely seen in menswear. Monkstraps come in a wide variety of designs as the hardware (buckles and straps) come in many sizes, shapes, metals, etc. The toe is also plain and open for design interpretation, allowing for details like captoes, wingtips, medallion perforations, etc.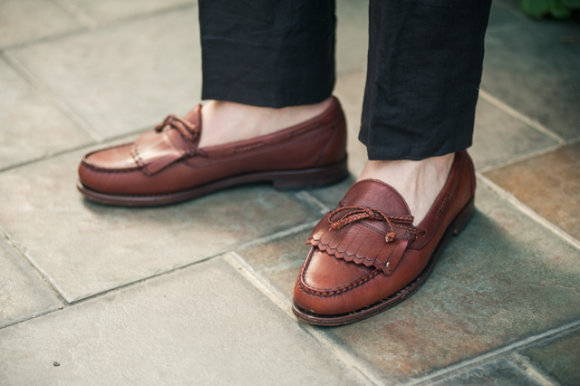 A little dandy, a little retro. This is one of those old man styles that can be very "Granpa Chic". Typically, a kilted loafer has a low vamp which makes them easy to slide on and off. In some cases, the "kilt" is also removable, and held on by mocassin-like leather strings (similar to the tassel loafer "laces"). In my opinion, these are going to be the next loafers to trend in menswear (like the dub monk), as things gradually become a little more "relaxed dandy".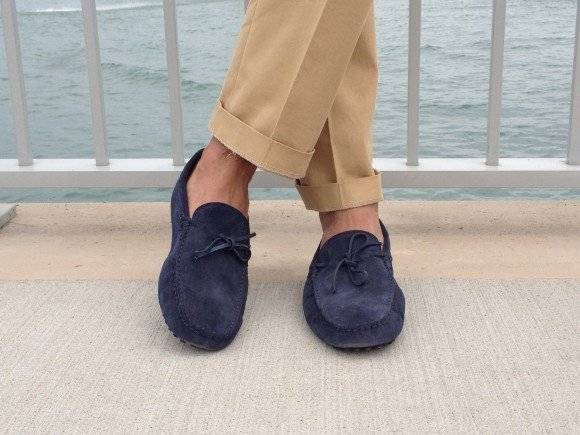 These slip-ons are designed for driving, not walking. They are usually softly constructed from a supple leather or suede, which is meant to be worn comfortably without socks. They usually have flat bottoms with grippy rubber "grommets" rather than heeled soles that could get caught on the edge of the pedals.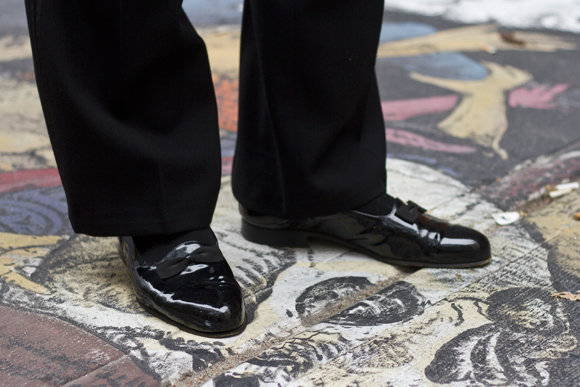 A formal loafer (or slipper) is black, understated, made of shiny patent leather, and has a low vamp (some black hosiery will show, so make sure to wear the right formal socks). They also sometimes have a simple bow detail on the front, often made of grosgrain to match the trims of the tuxedo. These should be kept shined and reserved for formal occasions.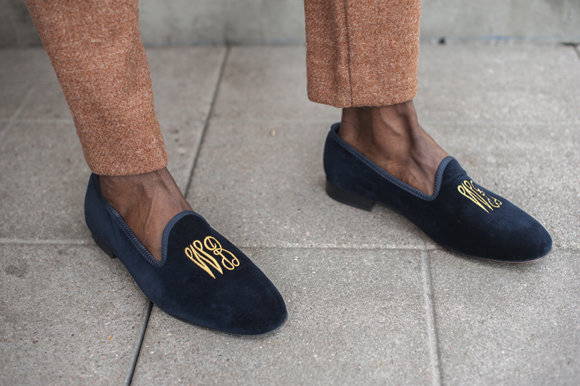 The velvet slipper was originally designed as a modern alternative to the formal pump above. The vamp is a little higher, but the design is still very minimal. Over the years men have adapted them (in all kinds of fabrics from canvassy linen to needlepoint cotton) by adding their own emblems/crests/monograms, and wearing them with everything from leisure suits to jeans. It's an in-your-face style that is usually worn to convey a subtle F-You to conformism.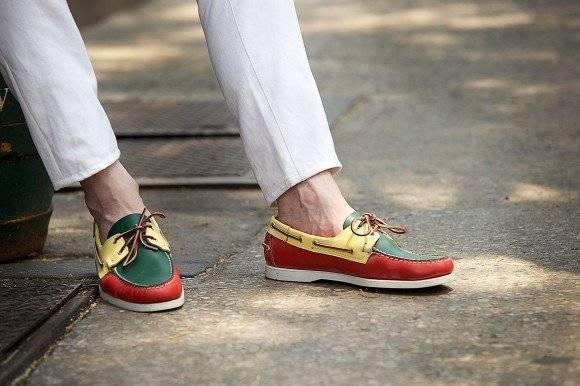 Your best bet is you'll be close to the water, or expecting rain. Boat shoes (also known as deck shoes) are typically canvas or leather with non-marking rubber soles designed for use on a boat. A siping pattern is cut into the soles to provide grip on a wet deck; the leather construction, along with application of oil, is designed to repel water; and the stitching is highly durable. Modern boat shoes were invented in 1935 by Paul A. Sperry of New Haven, Connecticut after noticing his dog's ability to run easily over ice without slipping.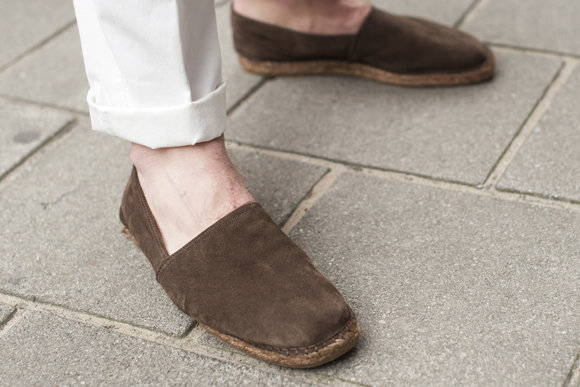 These simple casual summer shoes have been made in Pyrennean Catalonia (Spain) since the 14th century at least, and there are shops in Spain still in existence that have been making espadrilles for over a century. The oldest, most primitive form of espadrilles dates as far back as 4000 years ago. Traditional espadrilles have a canvas upper (although they came in just about every fabric from cotton to suede) with the toe and vamp cut in one piece and seamed to the jute rope sole at the sides.
As I mentioned above, modern loafers are often designed by combining elements of the classic styles outlined above. There are countless combinations. For example: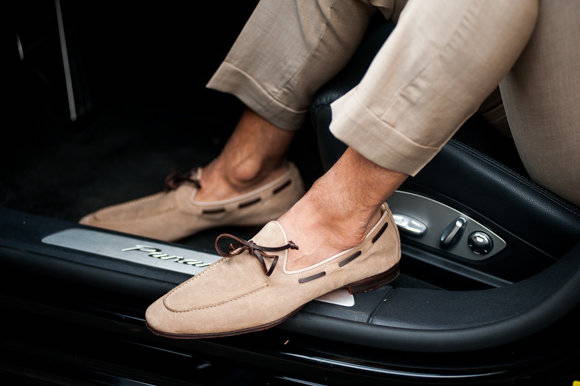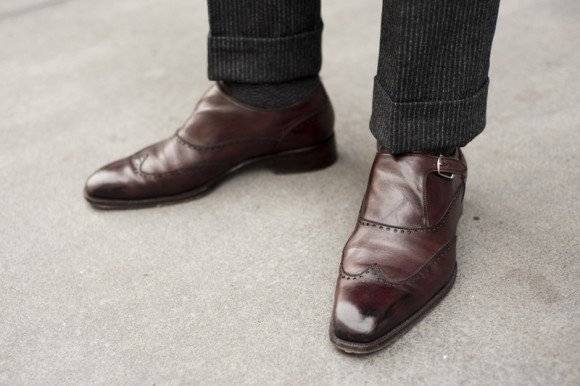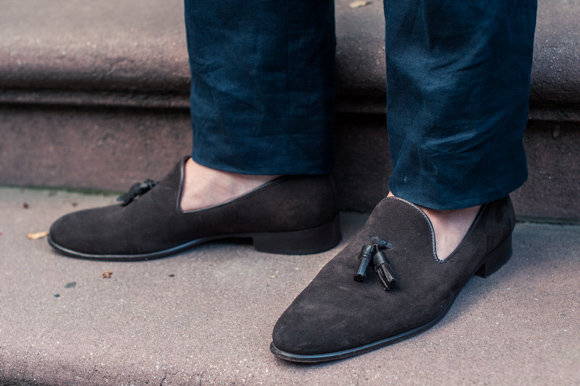 There will always be new iterations of these classic designs coming out…I'm just hoping that this guide can provide a base vocabulary to operate from when discussing the vast world of men's loafers.
Thanks, as always, for reading. 
Yours in style,
Dan Trepanier
NEED HELP WITH YOUR WARDROBE?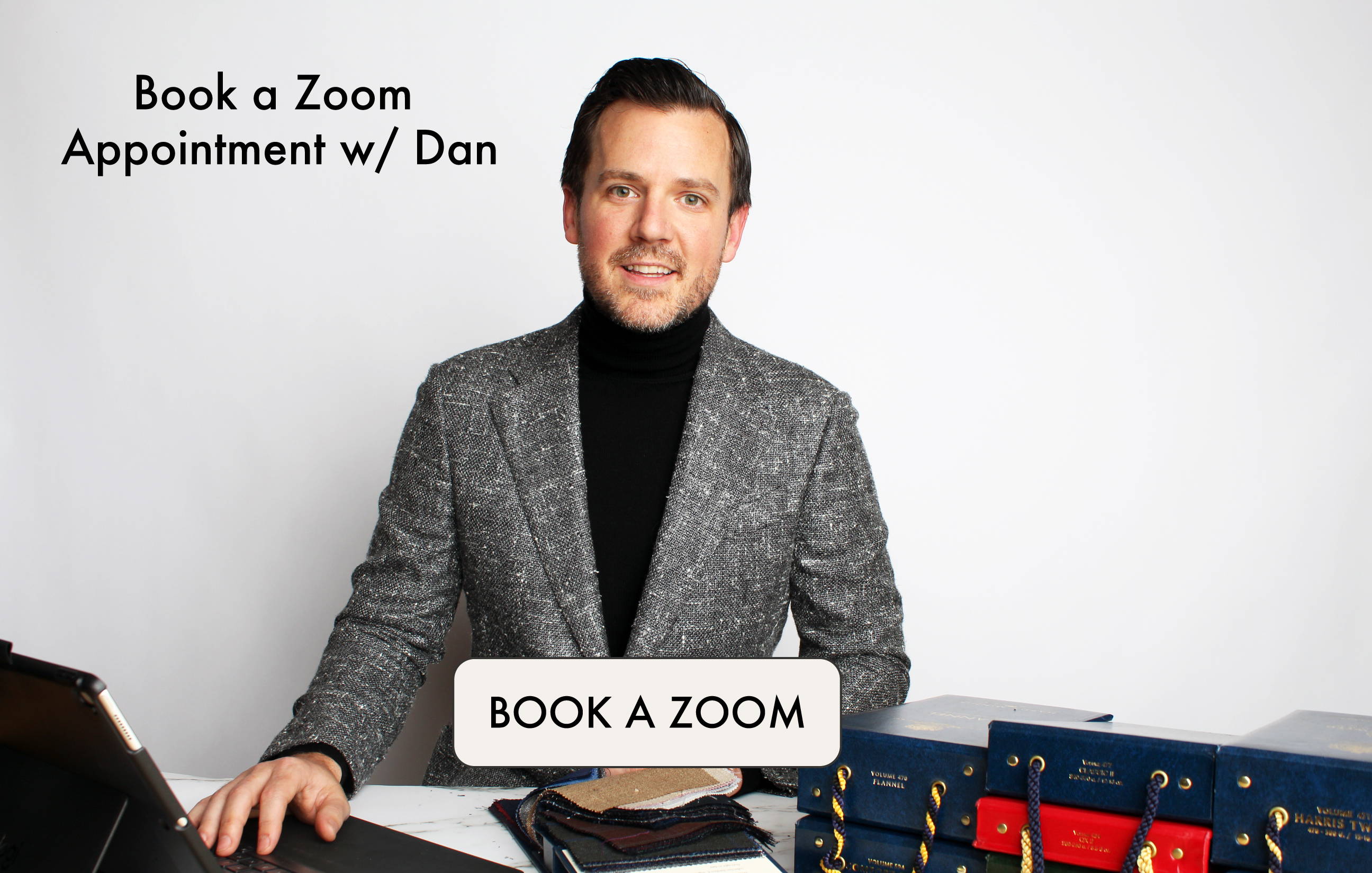 MORE FROM ARTICLES OF STYLE