You already knot we love boots - and tis the season.
Winter is a chance for your low-cut footwear to rest and recover while you break-out your boot collection.
Here we break down the essential boot styles for the curated man's wardrobe.
---
Sleek and minimal, the chelsea boot is a slip-on style with a sharp toebox and a slim leather sole. They can work with anything from suits, to chinos, to jeans, but are the best reserved for going out somewhere (or with someone) sexy.
Recommended In: medium brown suede or black leather.
---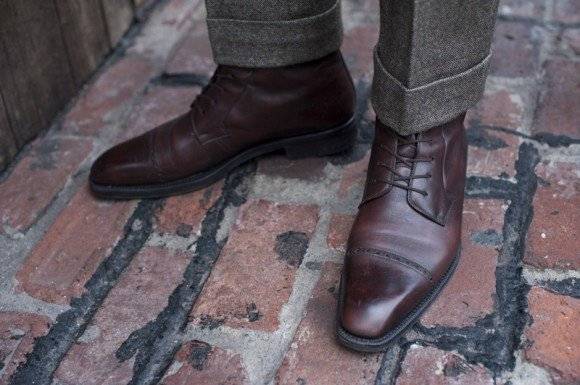 If you're new to the world of dress boots, this is a great place to start. A medium height captoe dress boot is smooth enough for your sharpest tailored trousers, and rugged enough for your most beat-up selvedge denim.
Recommended In: dark oxblood leather
---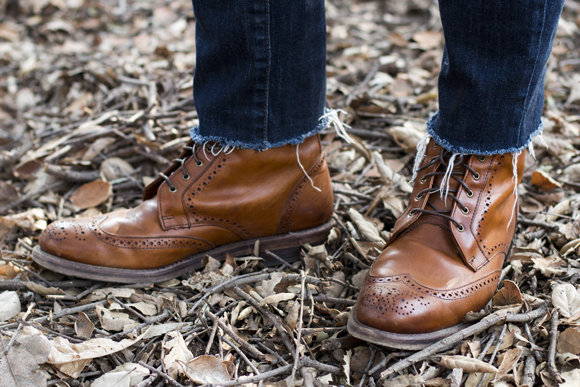 The wingtip brogue is another essential that can serve as your stand-alone dress boot. We've featured the "Dalton" style from Allen Edmonds as much as any other footwear in AOS history, simply because of their versatility and how long our pairs have lasted.
Recommended In: chestnut brown leather or dark cordovan.
---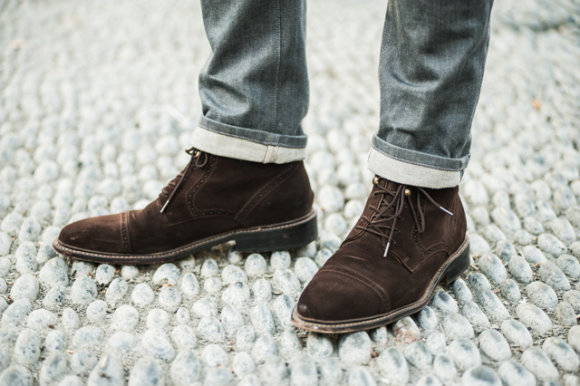 Similar to the captoe dress boot, just slightly more casual in nature due to it's shorter height, heavy stitching, and napped suede texture.
Recommended In: medium brown suede
---
This has been a personal favorite of mine lately. Similar to the chelsea boot, but with a 360 ankle strap rather than the elastic side bellies. This is a sleek European style that's perfect for trousers with tapered trim or slim waxed jeans.
Recommended In: medium brown suede or black leather.
---
The chukka is a casual ankle boot with short laces and only 2-3 eyelets. It's a casual style best reserved for jeans and chinos, but a pair in a rich suede can also be a good match for flannel trousers.
Recommended In: tan or light brown suede.
---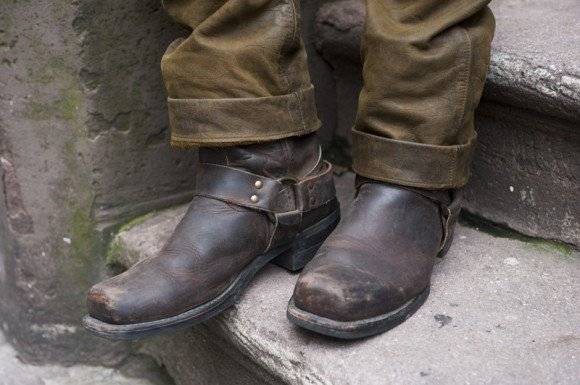 The harness boot, or riding boot, is an extremely tough style meant to withstand a real beating and protect your feet from just about anything. These are meant for motorcycle riding, or doing some hardcore shit-kicking.
Recommended in: the toughest leather you can find.
---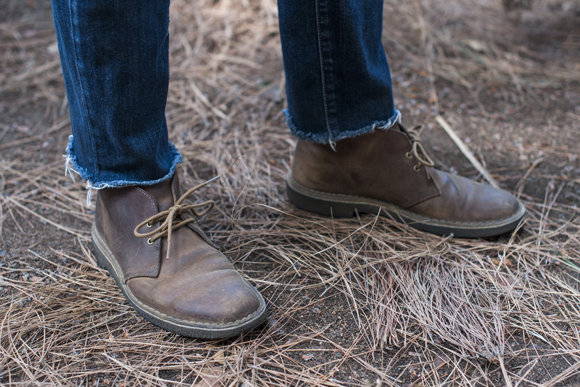 A form of Chukka boot designed by the military, with flexible gum soles, for dry dusty terrain. The most popular version of these is by Clarks, due to their affordability, comfort and longevity.
Recommended In: waxed leather.
---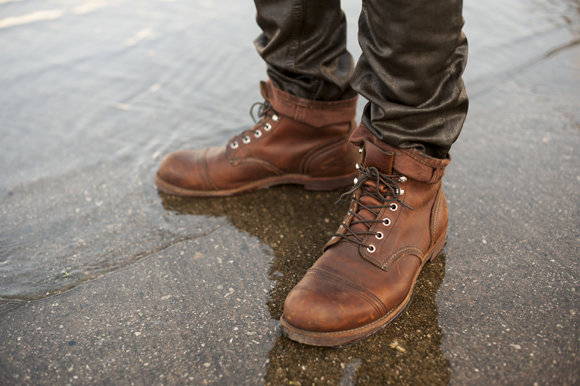 Whether they're classic Timberlands or Red Wings, the work boot, as with workwear, will always have a place in menswear. These are steel-toed and cut from a thick cowhide to protect your feet and give you plenty of stomping power.
Recommended In: heavy-duty medium brown leather.
---
This one is for the rockstars and skinny-jean wearing party animals out there. These are best suited for thin-framed musicians and artists who aren't afraid of a little androgyny.
Recommended in: black, of course. Exotic skin (like python) if you're really trying to go all-in.
---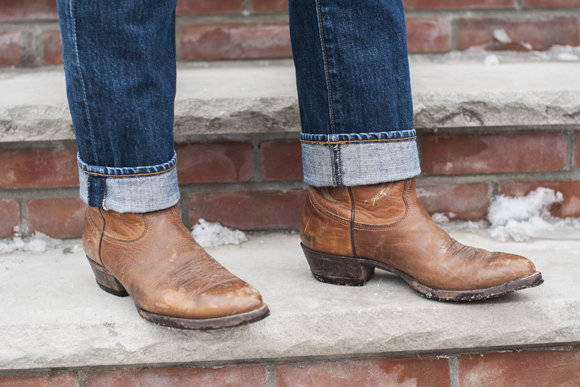 The cowboy boot is a western style with a long history. They're not for everybody, but for a Southern Rancher like Alex, they can go from horseback to formal occasion in just a matter of a shine.
Recommended in: a natural, understated, non-embellished leather. Preferably vintage.
---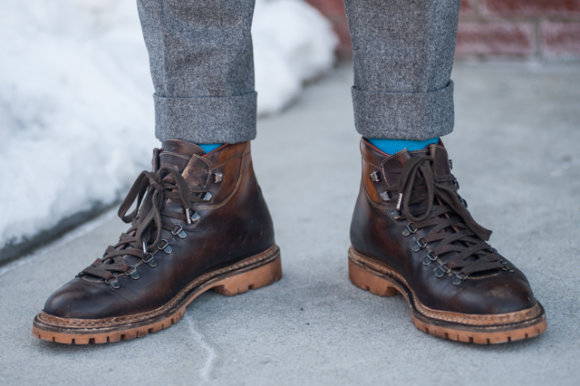 This one if for snowy days, ski trips, and fashionable hiking excursions. A sleek enough pair, like the ones above, can also be great for trudging to the office through some nasty conditions.
Recommended in: dark brown or oxblood (although these do look badass in a black)
Thanks, as always, for reading. 
Yours in style,
Dan Trepanier