Every Articles of Style suit is designed so that the components can also be worn as a separate jacket, trouser and vest.
We created the "1 piece/3 ways" series to give you some ideas on how you can style a timeless suit for different occasions; so you can get the most out of your garments and learn to build a sustainable wardrobe with style.
In this edition we show you 5 ways to wear our Tweed Suit in Natural.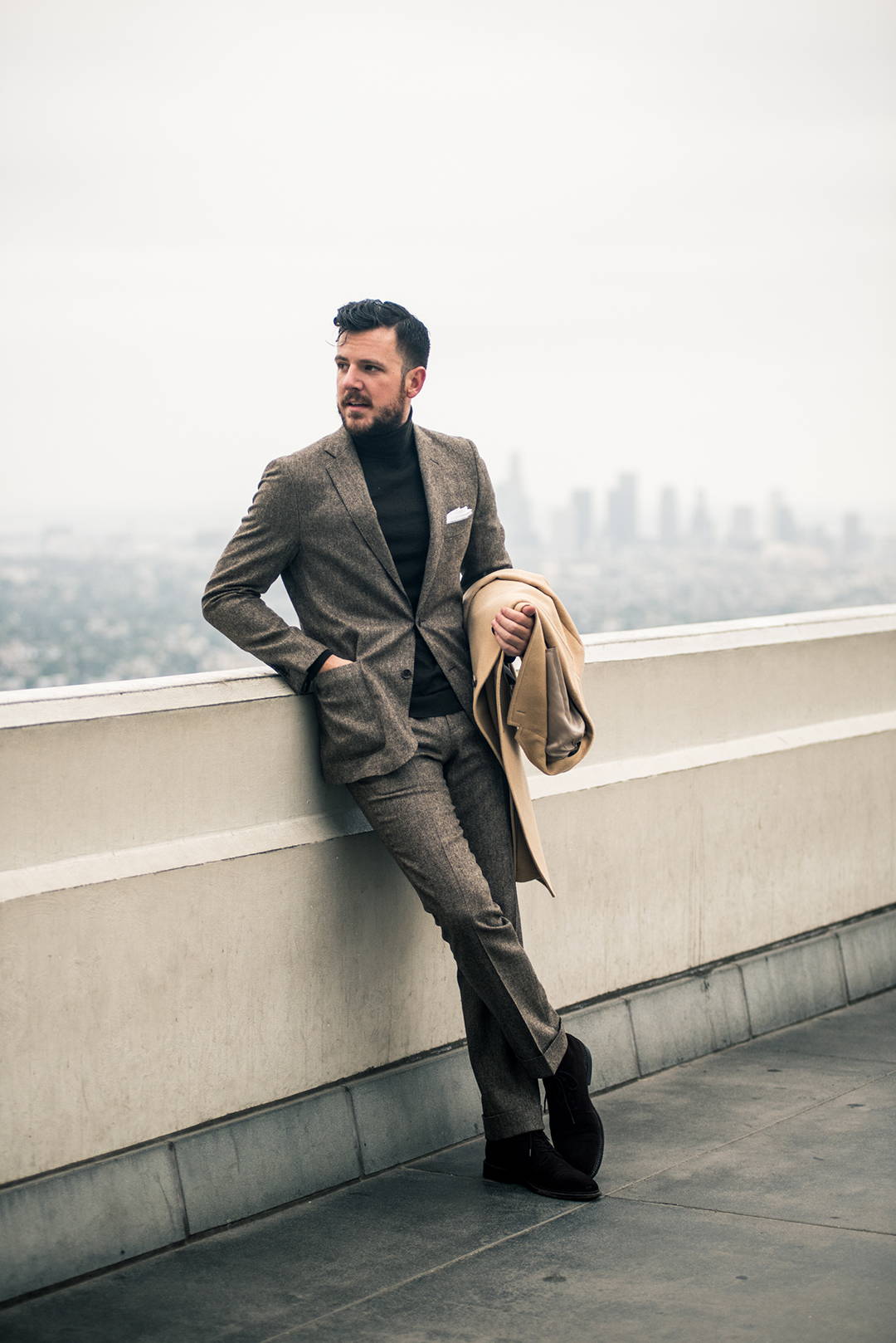 Here is a combo that hasn't been "out of style" in a hundred years: tweed suit + fitted turtleneck.
This is an excellent outfit for anything "business casual", but it's also great for going out to a restaurant, a show or a social event.
It's old-school, dressy and sophisticated but also has a relaxed leisurely charm - which is exactly what we shoot for here at AOS.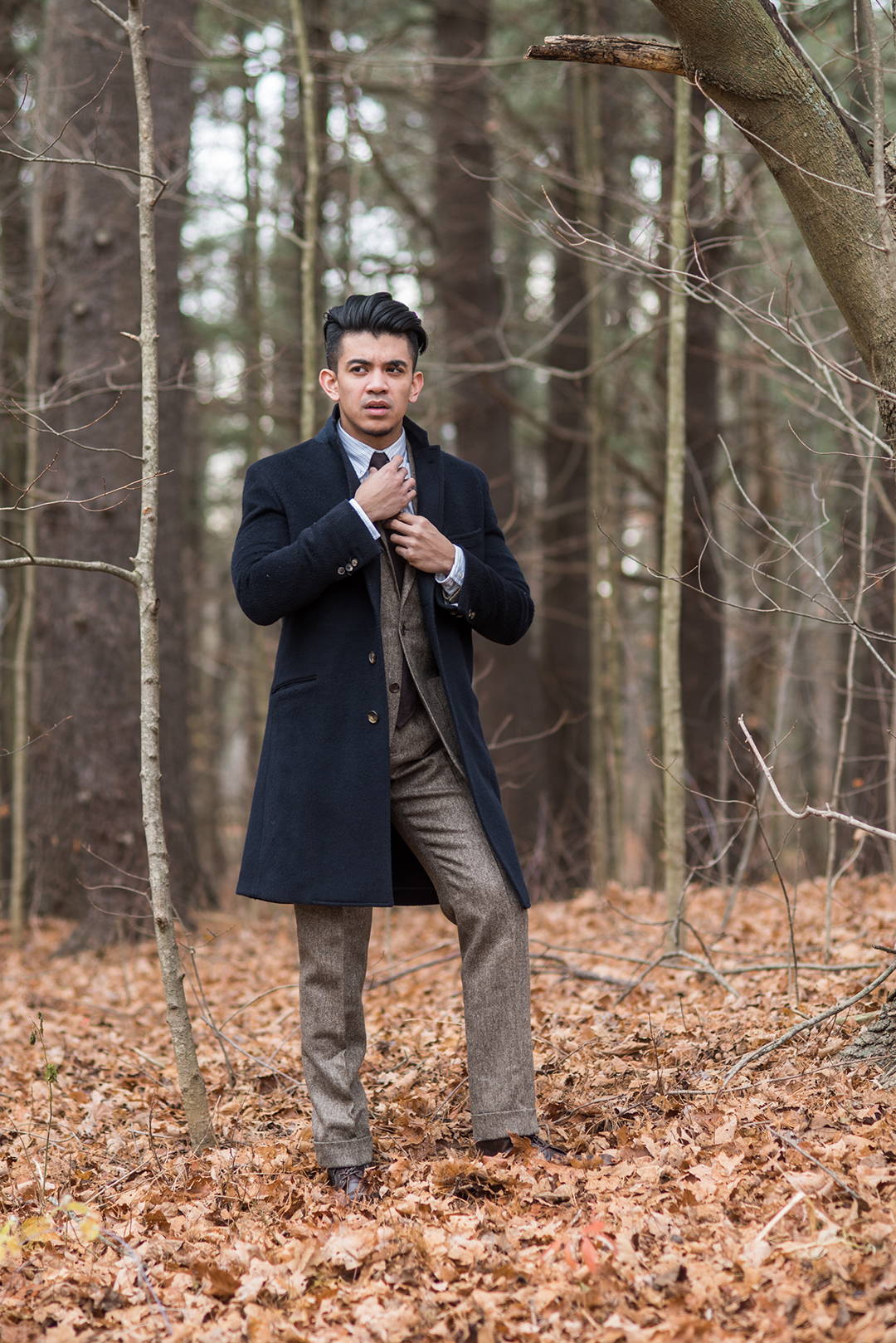 Of course, it's still a suit, and totally business appropriate (unless you work in an environment with a very conservative/strict  dress code).
Here Wes dresses it up with an oxford shirt, flannel tie, dress boots and camel hair topcoat. A bunch of American classics all rolled into one.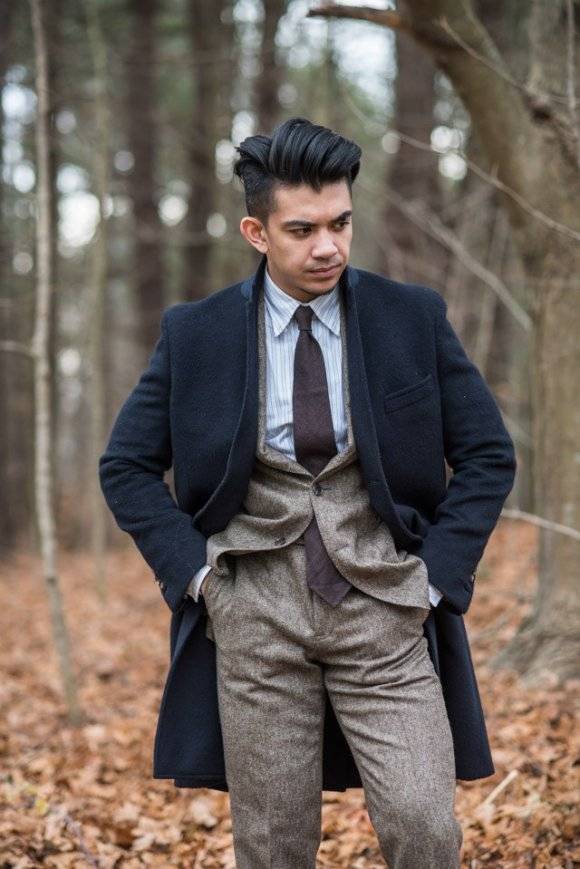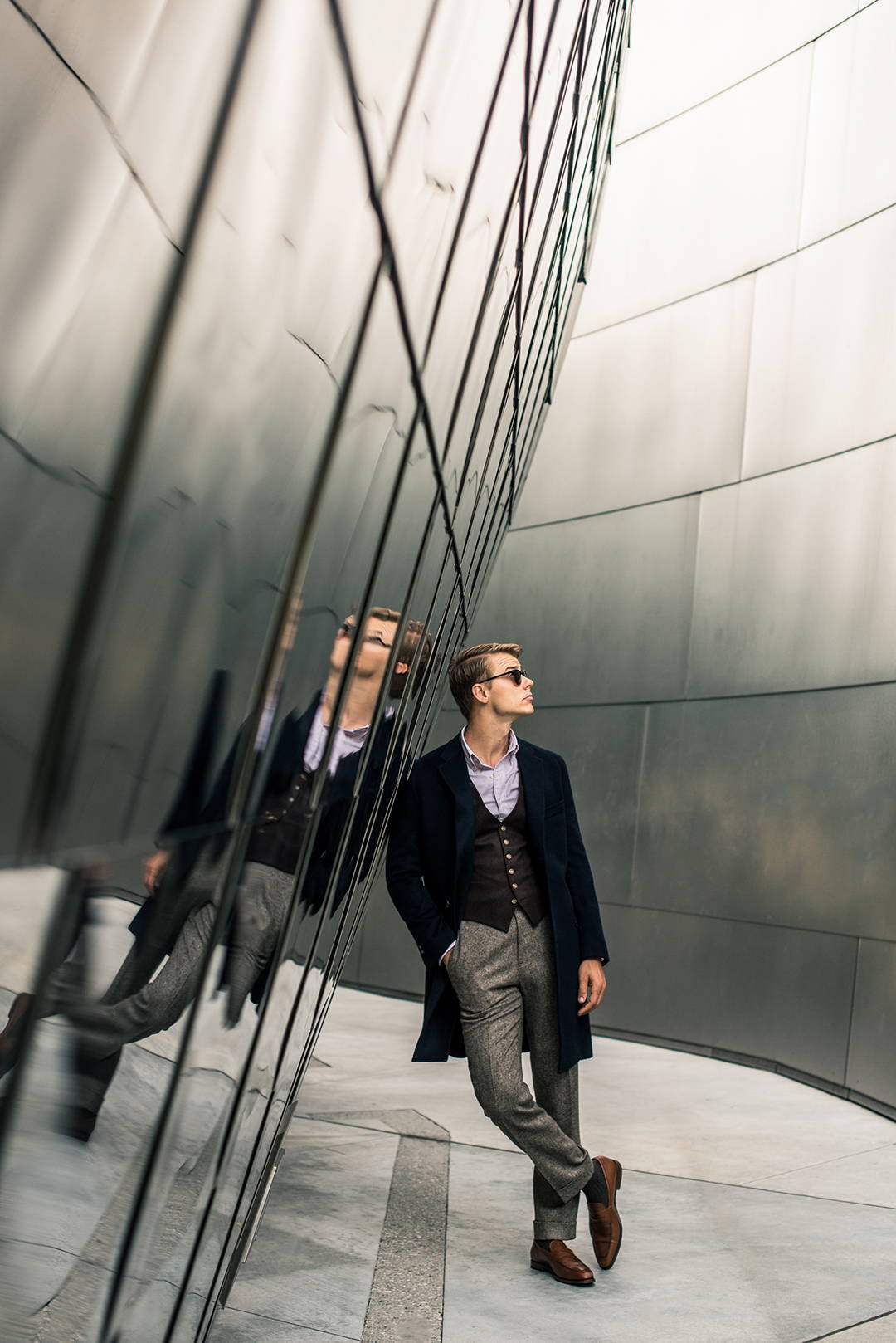 A tweed trouser can play a major roll in your Fall/Winter wardrobe.
Here Will pairs them with a contrast vest (part of another suit), an oxford shirt and a camel hair topcoat. 
Again, this is one of those AOS looks that can be "business casual", but is also sharp and sophisticated enough for an elegant evening out.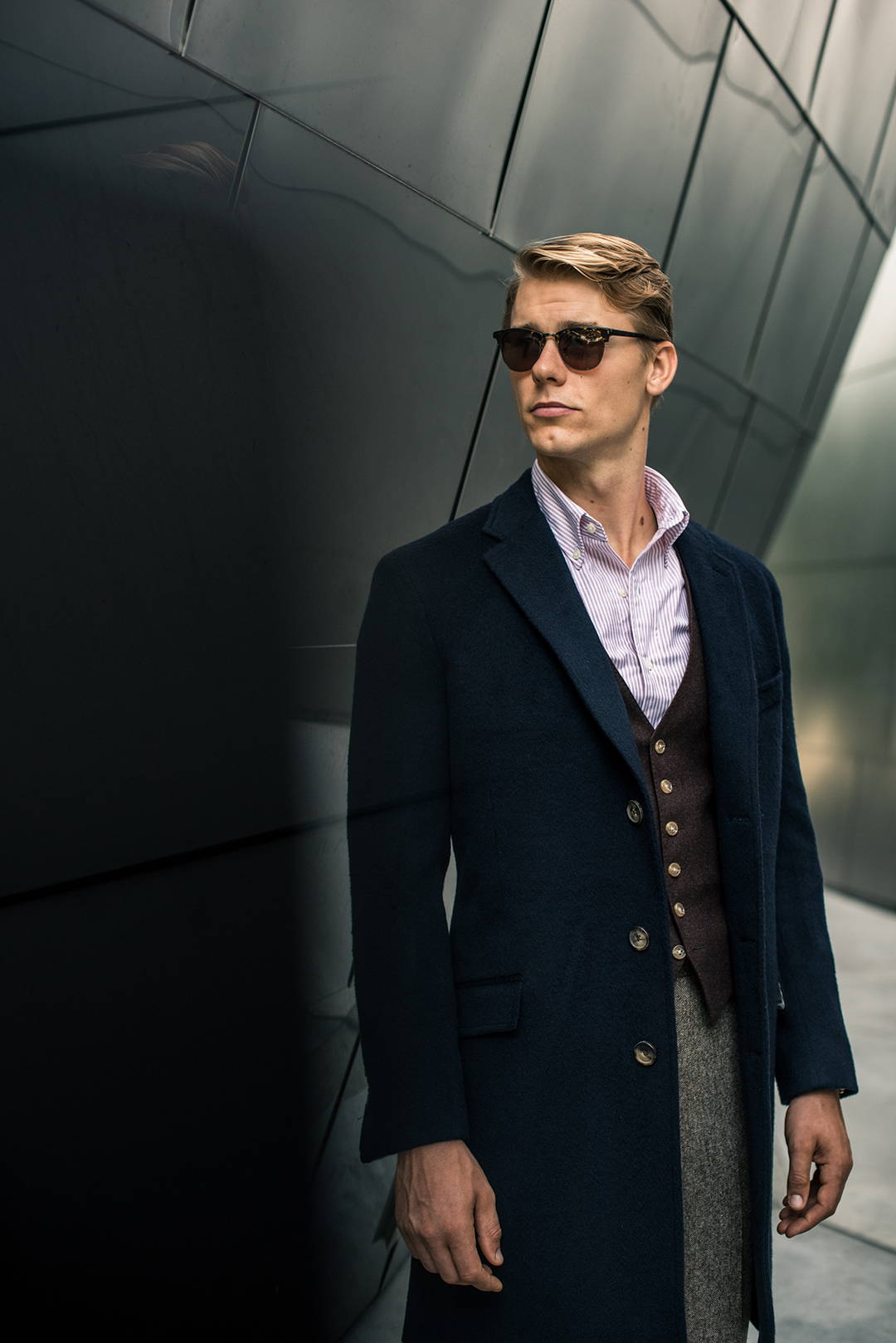 Best shirt to pair with a tweed suit: oxford bengal stripe.
Best tie to pair with a tweed suit: burnt orange grenadine.
Best coat to wear with any suit: classic camel hair.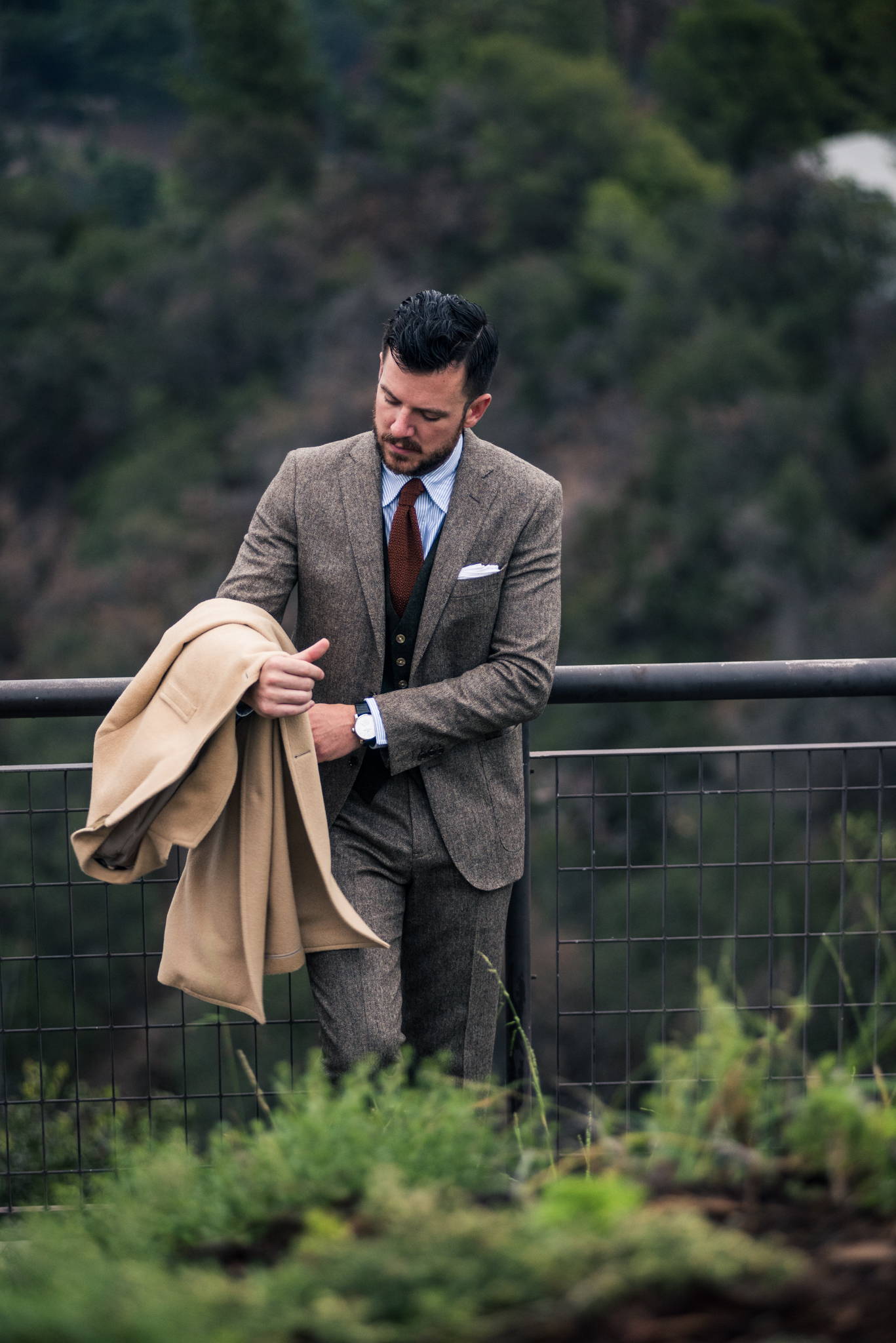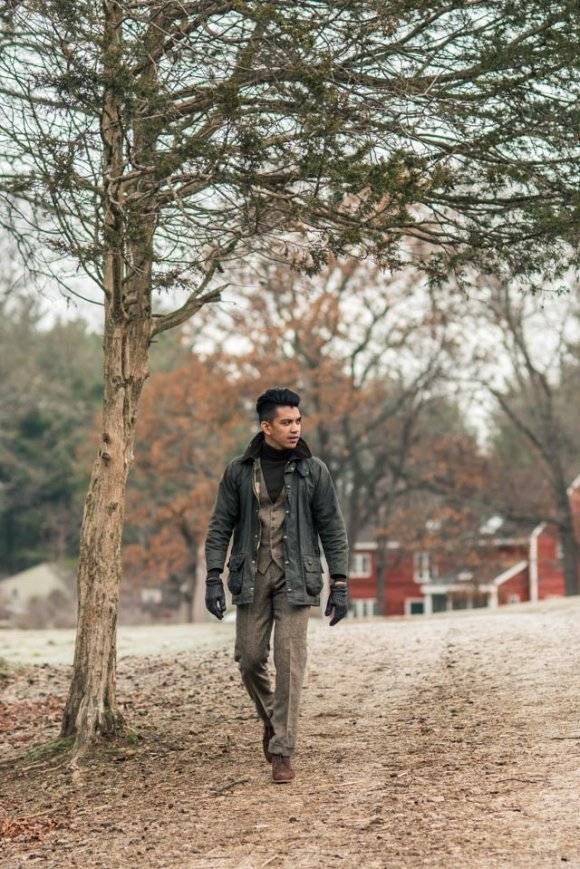 Wes put a workwear spin on my turtleneck move, by swapping the tweed suit jacket for the vest and pairing it with his vintage Barbour jacket.
Not a bad country look for a New Yorker who can't sleep when it's "too quiet".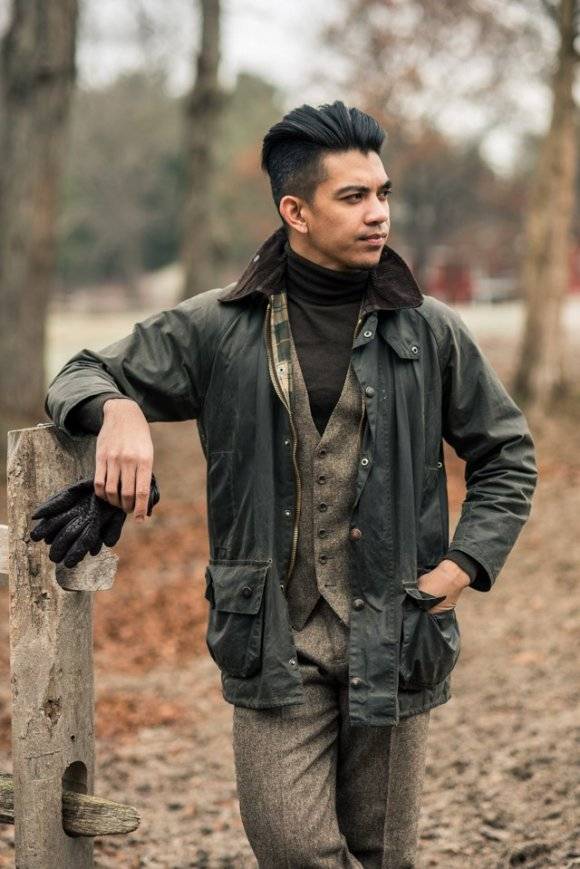 Thanks, as always, for reading.
Yours in style,
Dan Trepanier