Today we take a closer look at one of my personal favorites from our Fall/Winter collection; the Dark Chocolate Worsted.
I don't typically cut suits in "4 season" fabrics (since I prefer seasonal textures), but this particular cloth really stuck-out to me when we were designing the initial collection. It's surprisingly hard to find a 9oz worsted wool in this shade of deep chocolate brown, and this one has a beautiful luster that gives it a luxe drape.
Here's an idea of how our Dark Chocolate Italian fabric can give you a long-term wardrobe boost, all year long: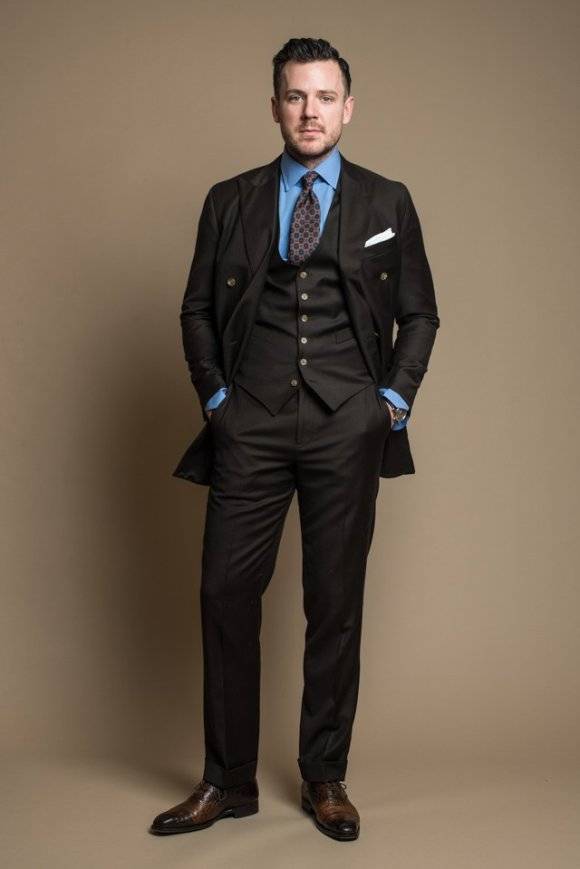 The beauty of a rich chocolate brown is that it compliments several other colors – blues, yellows, greys, oranges, greens, etc. It also flatters most skin tones – it even almost makes me look tan.
This version is double-breasted with patch pockets; one of my favorite combos, since I'm often dressing somewhere between formal and casual. We've custom-made several single-breasted versions of this suit (with patch pockets, as well as flap pockets) that look great as well (and are probably easier to wear as a sportcoat).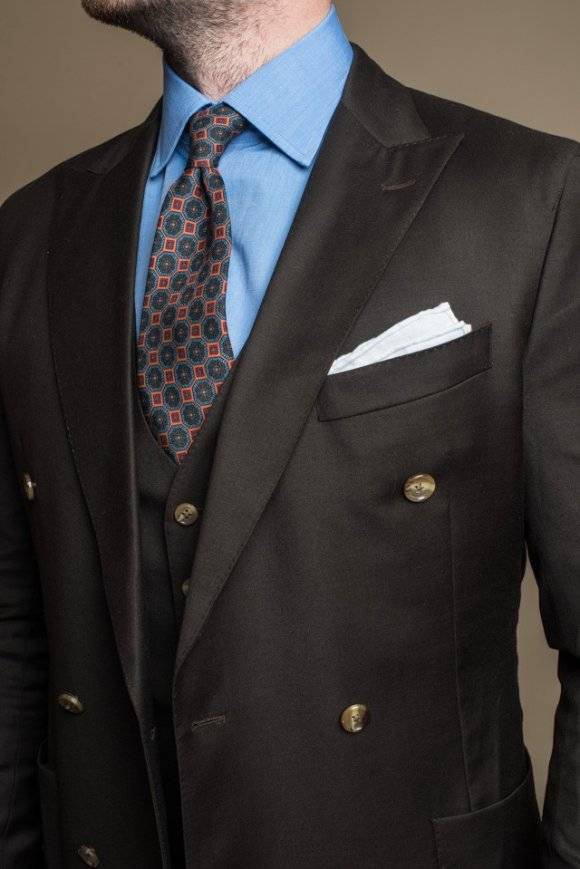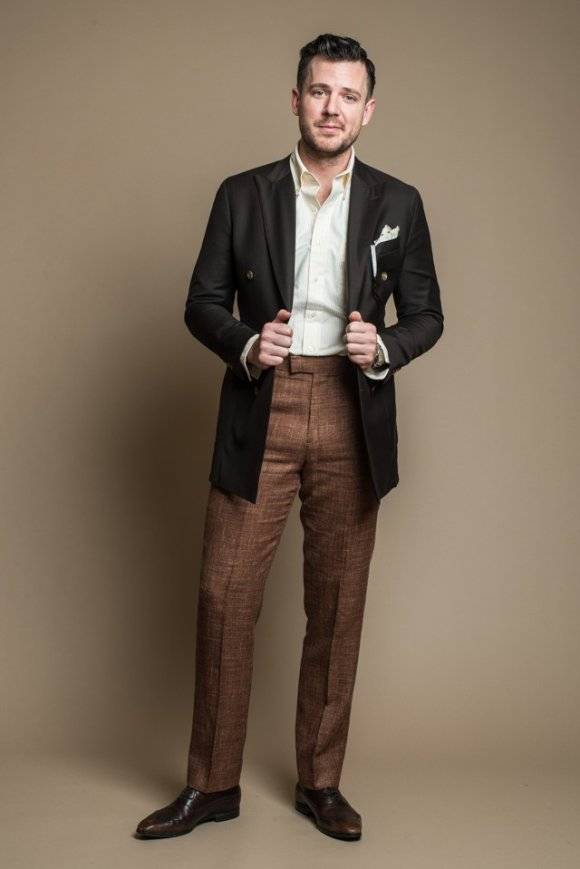 Good tailoring should be interchangeable.
An unstructured suit jacket can double as a sportcoat, and a textured suit pant can double as an odd trouser. Throw a classic American oxford shirt in the mix, and you have yourself a timeless "business casual" outfit that takes very little thought or effort.
Building a smart, long-term wardrobe is all about carefully curating your fabrics and always making sure your fit is on-point (for your unique body type). After that, it's a simple grab & go process.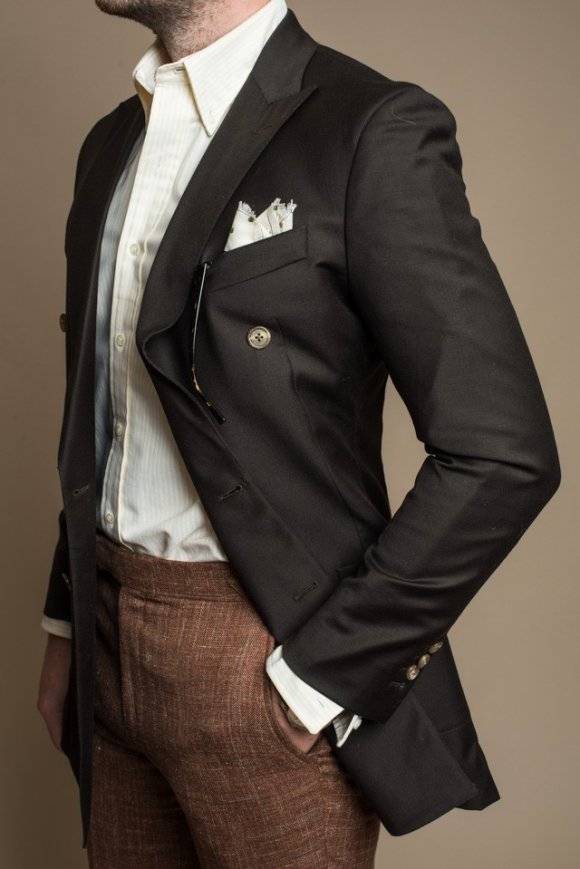 WAISTCOAT + TROUSER: SMART CASUAL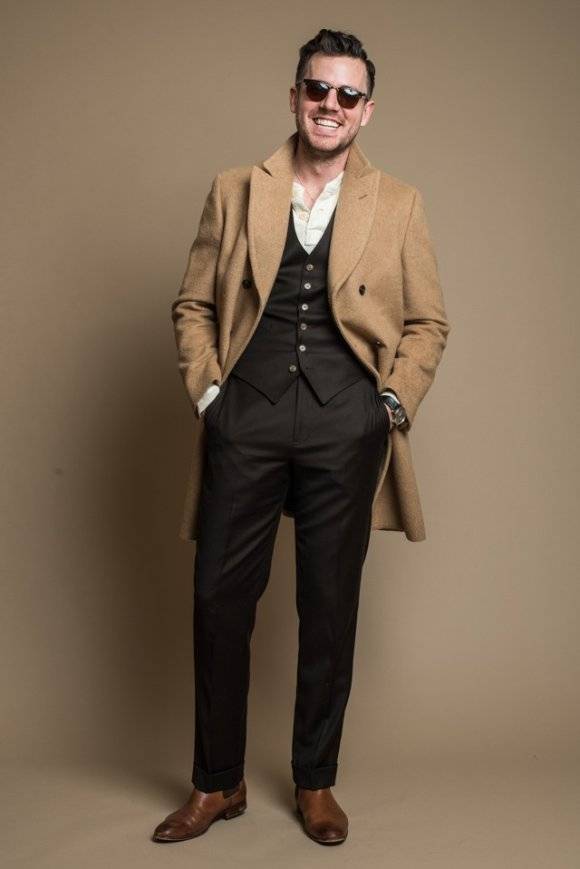 Back in the day, when tailoring was synonymous with menswear and "t-shirt and jeans" was not a mass uniform, this would have been considered a casual look. Let's bring it back, gentleman. For a weekend affair; a waistcoat, a trouser, a henley, a chelsea boot, and a trim overcoat.
Lastly, I should mention that we don't have much of the Dark Chocolate fabric left (it's our next to sell out, along with the Rust Hopsack), so if you've been thinking about investing in a custom version for yourself, let's talk.
Once a fabric is sold out, it ain't coming back. We like to keep it exclusive for our clients.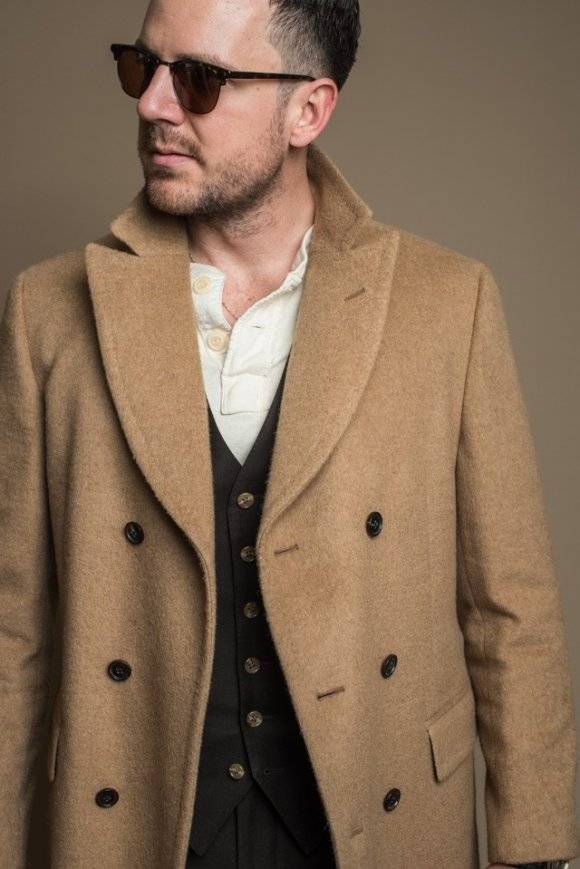 Thanks, as always, for reading.
Yours in style,
Dan Trepanier
NEED HELP WITH YOUR WARDROBE?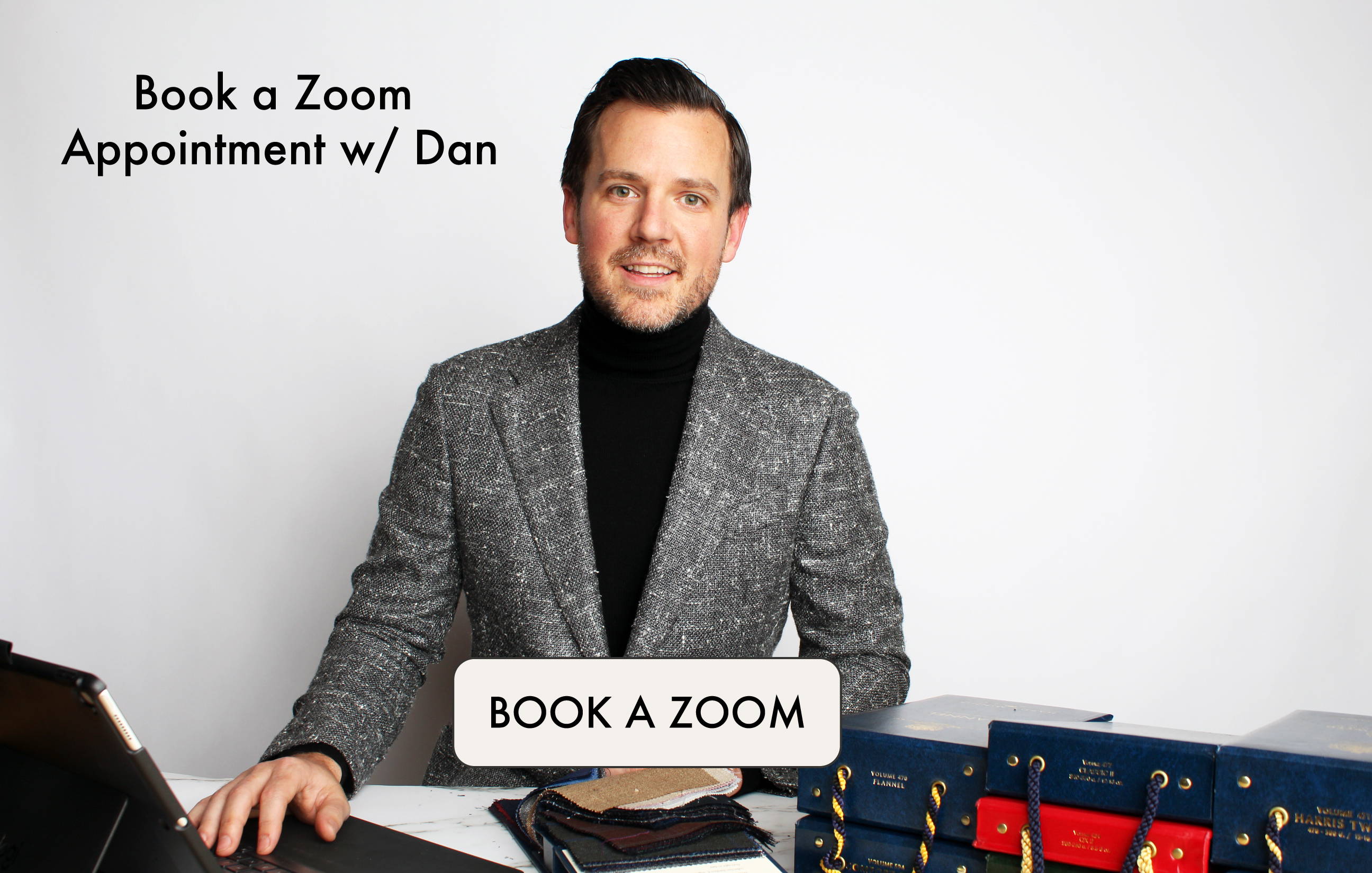 MORE FROM ARTICLES OF STYLE