Every Articles of Style suit is designed so that the components can also be worn as a separate jacket, trouser and vest.
We created the "1 piece/3 ways" series to give you some ideas on how you can style a timeless suit for different occasions; so you can get the most out of your garments and learn to build a sustainable wardrobe with style.
In this edition we show you three ways to wear our Wool & Linen Suit.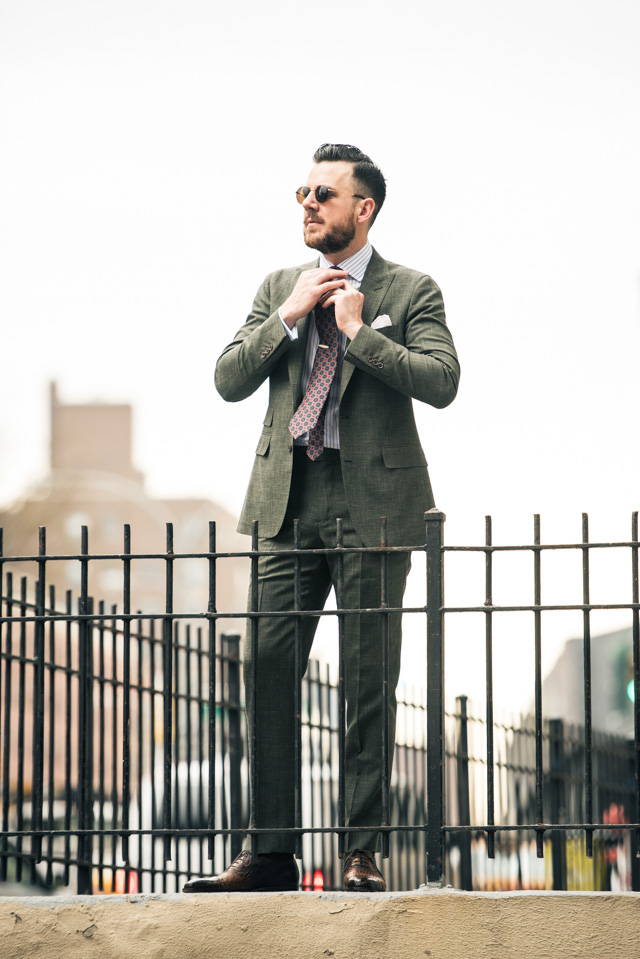 I love a geometric tie with this textured wool & linen fabric - it adds to the 1970s vibes - as do the round glasses.
A subtle nod to the Era of John Lennon.
With a green suit, think of accessories and accents in brown, burnt orange and khaki.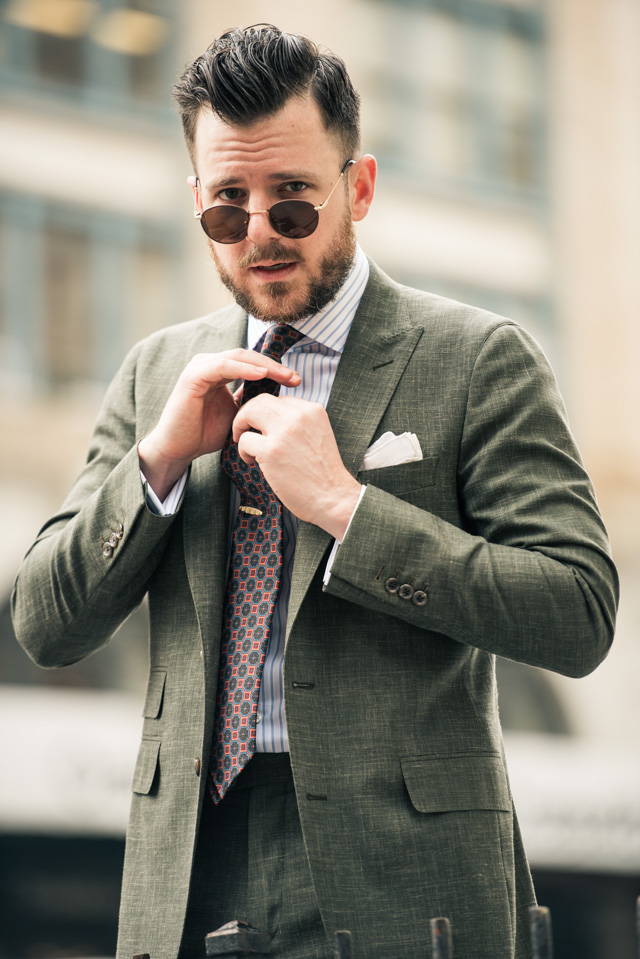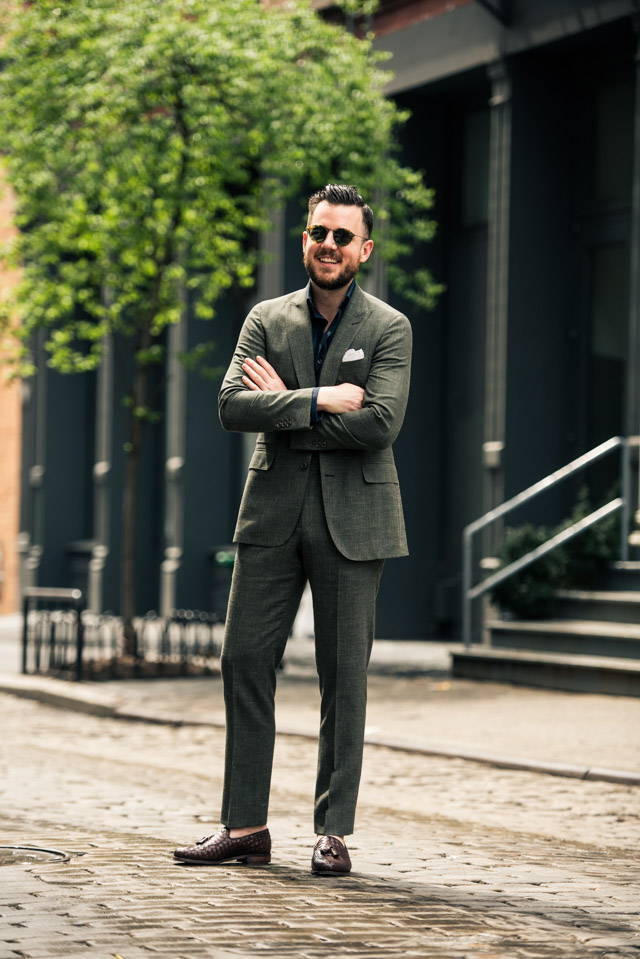 To make a suit "business casual":
1. Seasonal fabric
2. No tie
3. Loafers not lace-ups
4. Sockless (optional)
5. Denim shirt (2 buttons undone)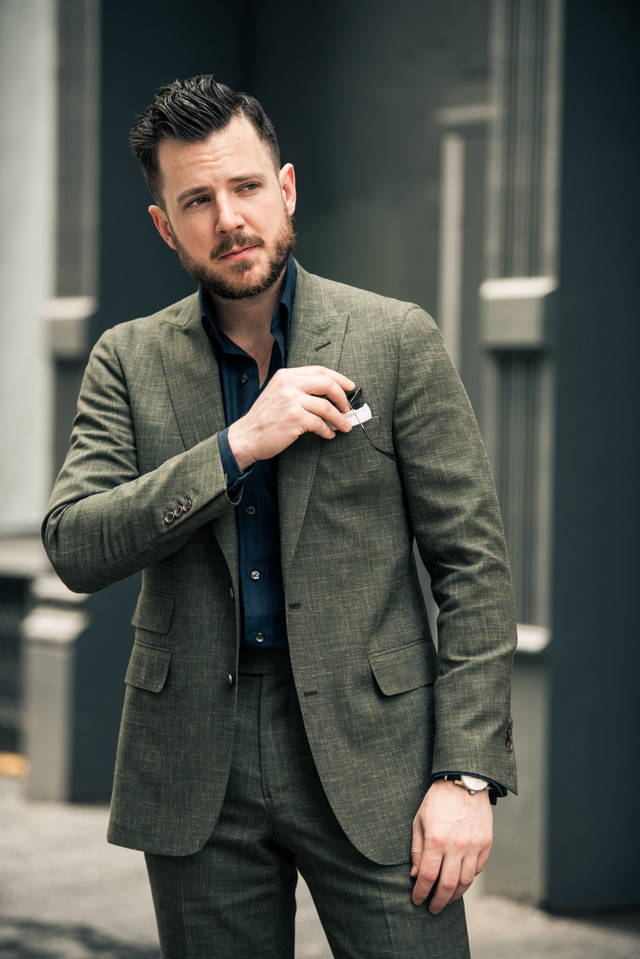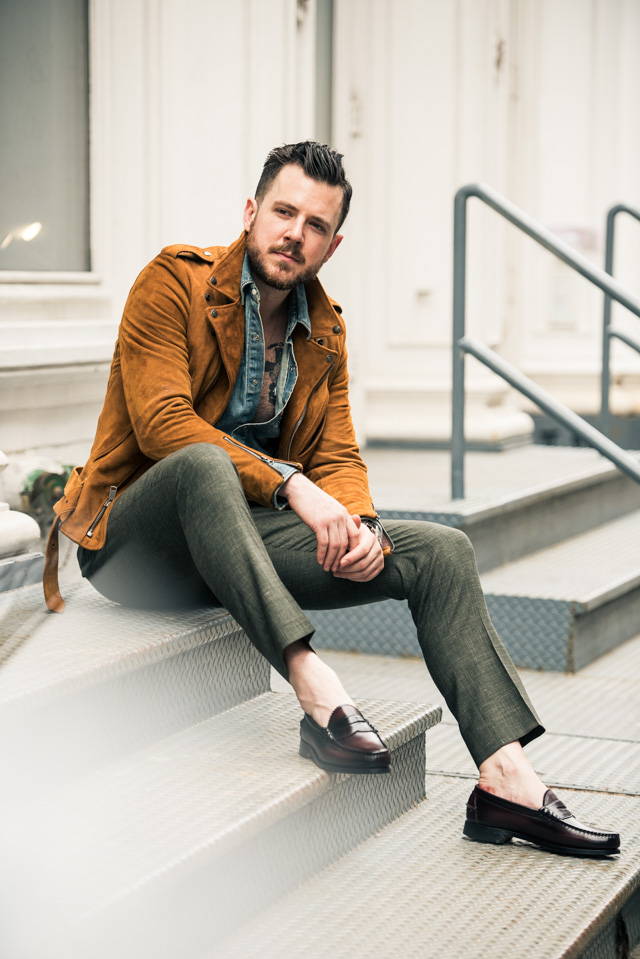 By now you know the drill - the trousers are the most versatile, wearable part of the suit. 
Try this: swap the jeans in your favorite Spring/Summer casual look for some tailored wool & linen trousers. This will instantly elevate the look (not to mention be more comfortable).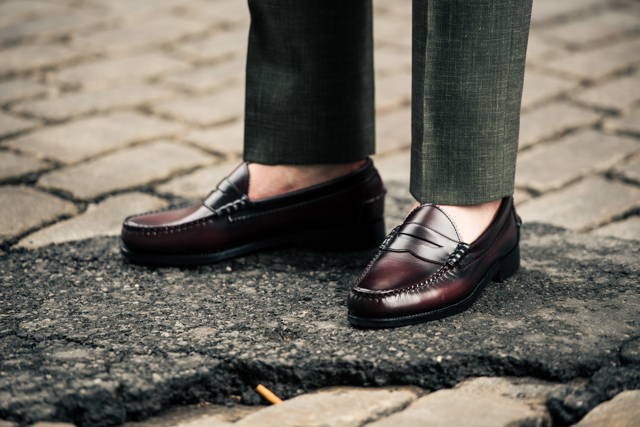 Thanks, as always, for reading.
Yours in style,
Dan Trepanier