I've worn every fabric under the sun. 
These are the top 5 suit fabrics that I keep coming back for the Spring & Summer seasons (or when I'm traveling to warm places). 
These fabrics are light, breathable and versatile enough to be dress-up or dressed-down. If you're looking to to update your wardrobe, start with one of these suits and build around it.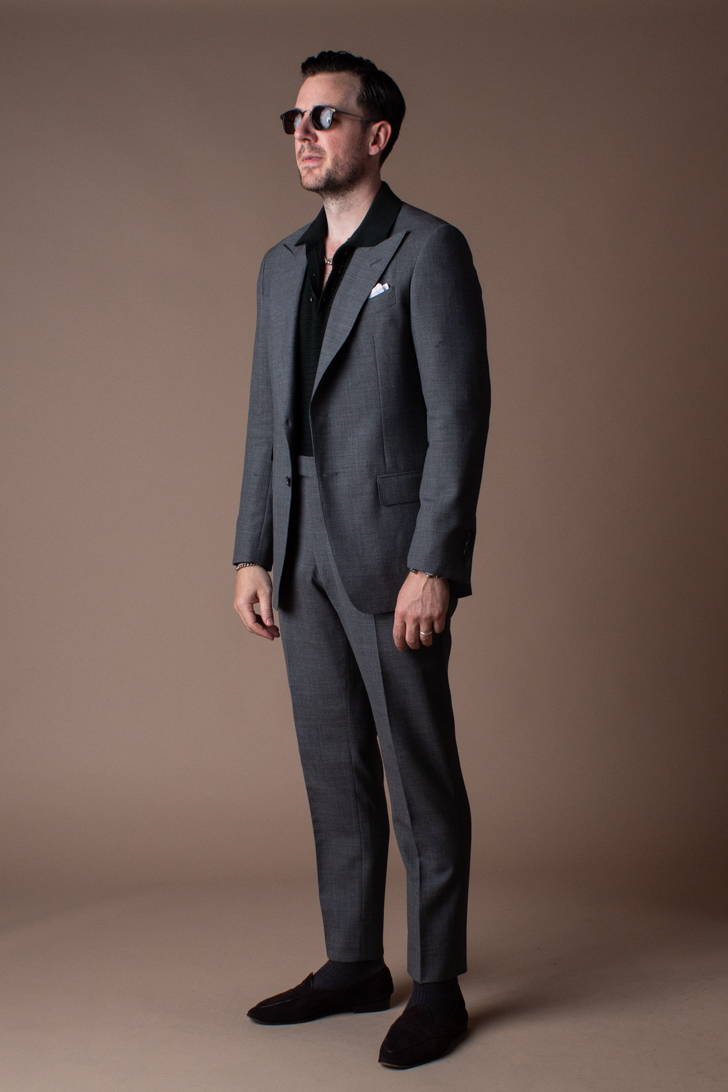 Fresco is a lightweight fabric made from tropical wool with a porous weave designed for maximum air circulation. It's an ideal choice for hot and humid climates or for those who generally have higher body temperatures. Frescos are also known to be naturally wrinkle-resistant due to their crisp fibers and open weave. If you're worried about getting hot but don't want the crinkle of linen, go with fresco. It won't make you sweat, it won't wrinkle up on you and it will be ready to go anytime day or night.
The linen suit is the ultimate Spring/Summer go-to. Stylish gentlemen have been wearing linen suits to beat the heat for hundreds of years - it is known around the world for its strength, absorbent qualities and - most notably - its exceptional coolness and freshness in hot and humid climates. When it comes to laidback elegance in warm weather, nothing beats the charm of linen.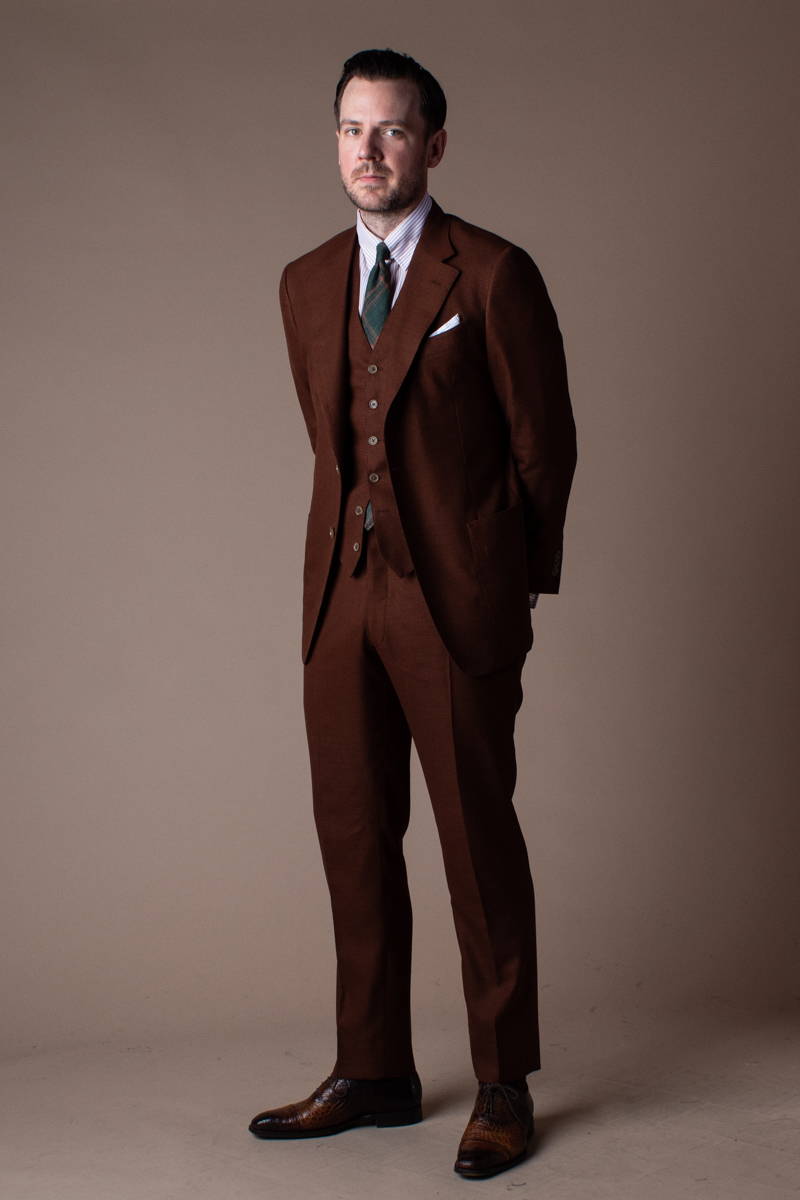 The Performance Hopsack fabric represents the best of modern innovation within the age-old textile industry. This basket-woven fabric is made with certified organic "Super 140's" tropical wool that is designed for function, comfort and travel. Incredibly, this line of fabrics is natural stretch, stain-resistant, waterproof (yes, waterproof), crease resistant (it doesn't wrinkle at all) and realized with eco-friendly wool. We've scoured the earth for sustainable fabrics with "natural performance" qualities, and it truly doesn't get any better than this.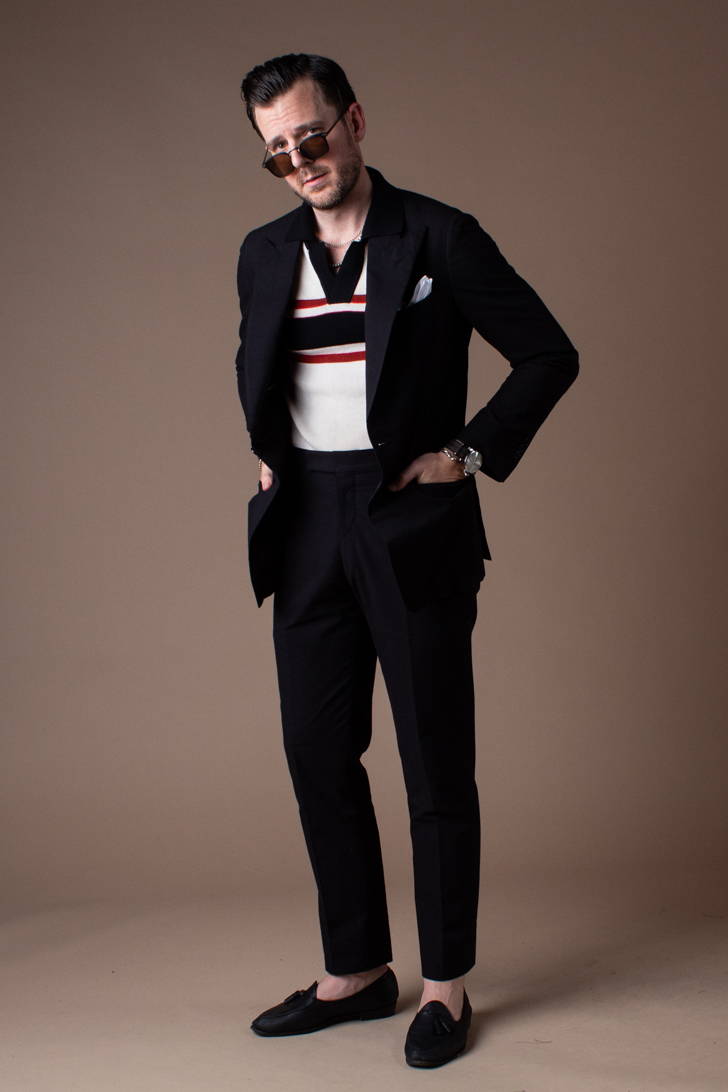 The seersucker suit is as American as apple pie. It's elegant, laidback and charming all at the same time. You can style it a million different ways all Spring and Summer long - although our clients in places like California and Florida wear it year-round (especially the solid navy and black colors). Consider this the younger, sexier cousin of your grandpa's traditional seersucker. One that you can wear just about anywhere and be the coolest guy in the room - in more ways than one. Like all AOS suits it's softly constructed and designed to be worn as a separate jacket, trouser and vest.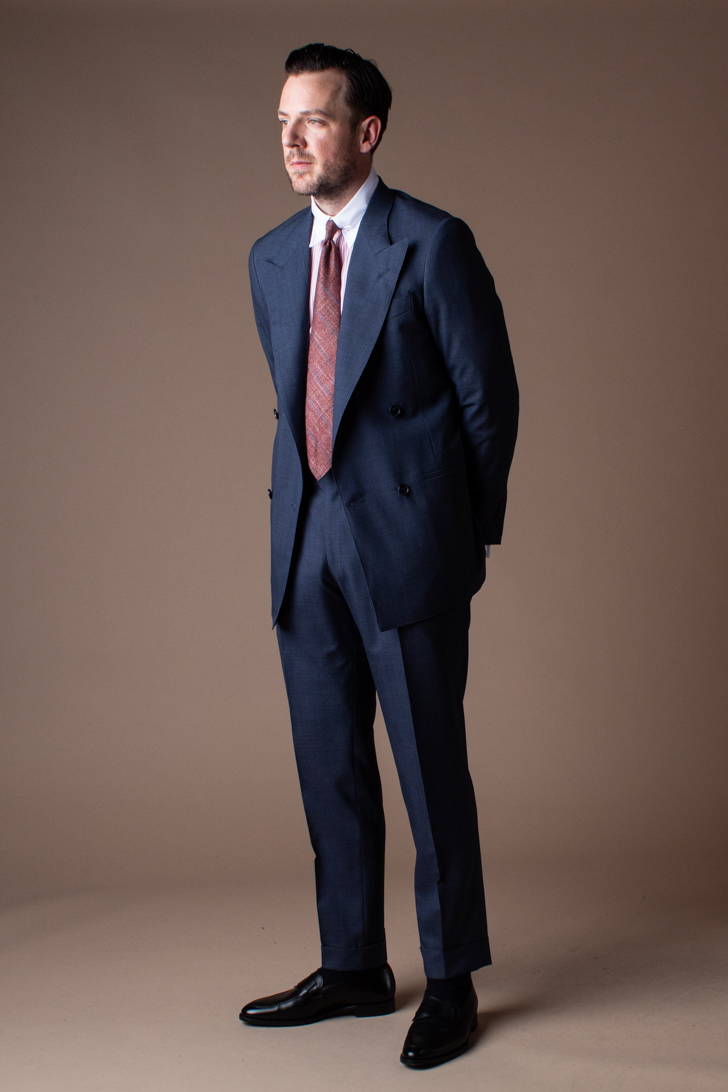 Our tropical glenplaid suit is an absolute game-changer when it comes to beating the heat in style. This "super 150s" is one of the lightest pure wool suiting fabrics you can find anywhere. It has a dry, airy finish designed to be lightweight on the body and breathable enough for even the hottest Summer days - all while remaining crisp and wrinkle free. If you're looking for a "traditional worsted" suit that will keep you cool and dry in style - this is it.
Thanks, as always, for reading.
Yours in style,
Dan Trepanier