This one goes out to our ginger brothers out there.
First, the colors to avoid. 
---
AVOID: PALE COLORLESS FABRICS & CITRUS HUES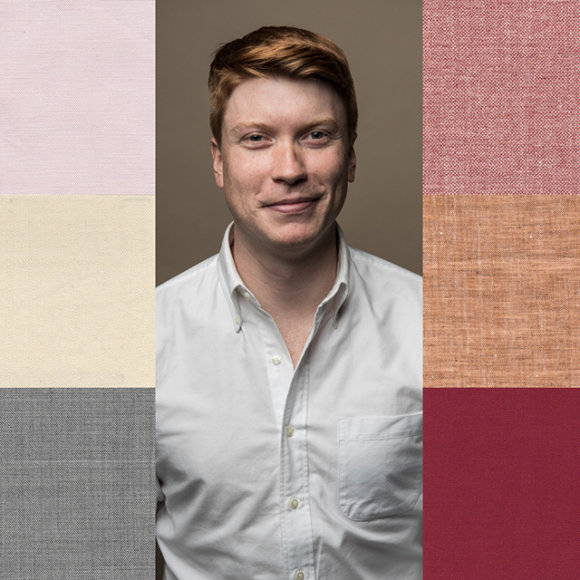 If you have red hair, chances are your skin is fairly pale. That means your entire color profile is in the pink/beige/red/orange family. The idea of flattering yourself with fabrics and colors is to create a contrast that allows your natural coloring to shine and grab attention, against a base that provides the eye with shades from the other side of the spectrum. The worst thing you can do is wash-out your color profile by wearing shades that are too similar to your natural coloring.
As a gentleman with red, or reddish, hair you want to avoid any pale, colorless fabrics (like heather grey, off-white, cream or pale khaki) as well as citrus colors of any kind (like orange, red, yellow, etc).
---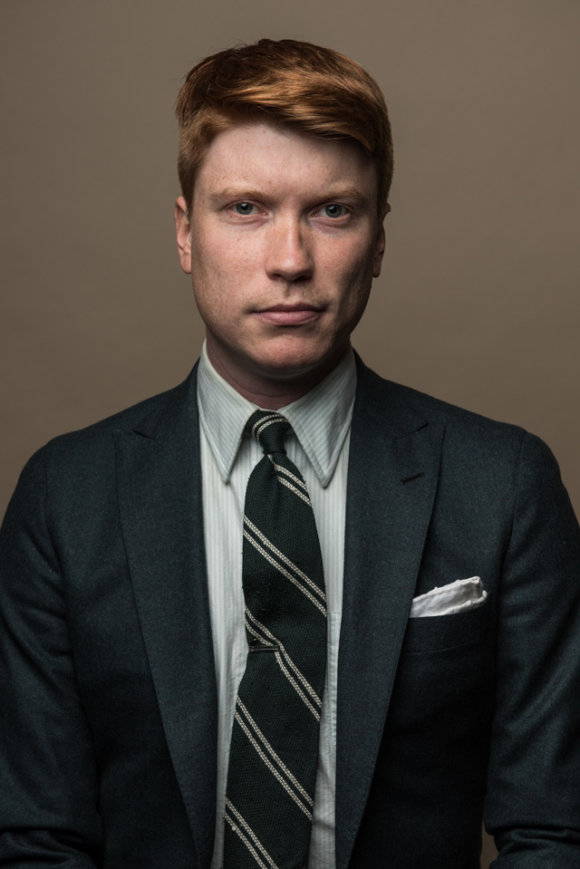 Your best bet, believe it or not, is going green (especially if you have green eyes, like my man Greg here). A dark saturated green will off-set your skin & hair profile, and draw the attention up directly to your face and eyes – where it should be. Here we've actually used three shades of green; the emerald suit, the mint bengal stripe oxford shirt, and the forest green raw silk tie. Green sits on the opposite side of the color wheel, which is often a good general rule for finding a tasteful contrast.
---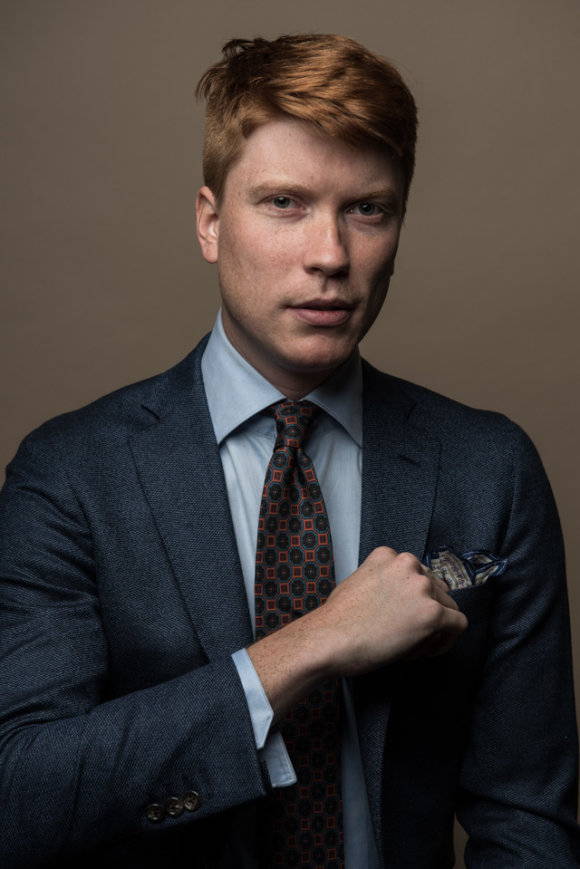 You can't have too many blue clothing items, especially lighter shades like cobalt, cornflower, columbia, royal, etc. Light blues are unbelievably versatile and can be worn across seasons – which is part of the reason they have dominated the male wardrobe for so many decades. Again, back to the simple color wheel approach, light blue sits directly across from orange, which means it's a good choice to provide a compelling combination.
---
Similar to green, brown can be a strong saturated base that provides a nice contrast against your lighter coloring. Look for browns that are cool, rich and saturated and try to avoid browns that have heavy-handed red tones, like Auburn, Hickory or Cayenne.
---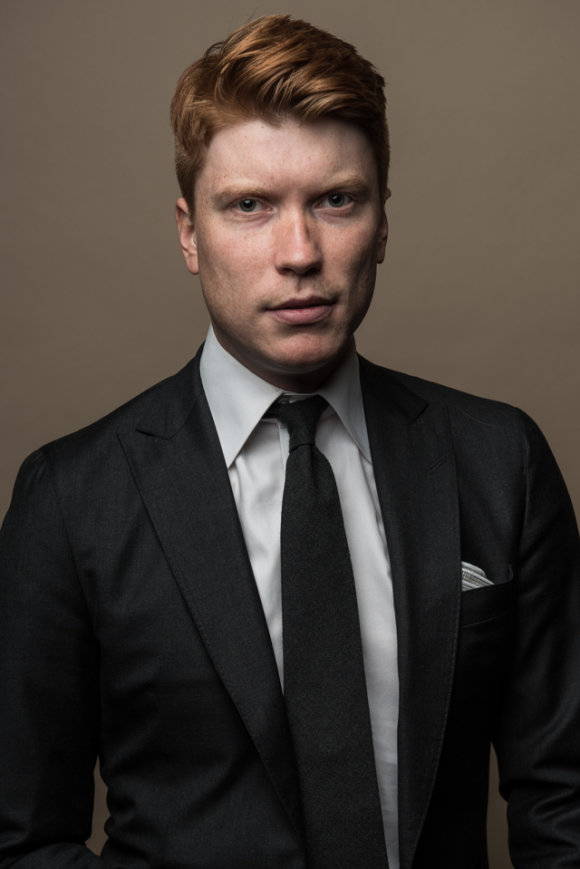 Here's one of the basic concepts of color theory: the contrast rule. If you have "high contrast" (your hair is very different in "darkness" than your skin) than you will look better in high-contrast garments (a suit that is much darker than your shirt, for example). And vice versa; if you have "low contrast" (hair similar in "darkness" to your skin) than you will likely look more cohesive in outfits that also have less contrast.
Thanks, as always, for reading and special thanks to our friend and client Greg for participating.
Yours in style,
Dan Trepanier
MORE FROM ARTICLES OF STYLE