Traveling with a suit can be a pain, but it doesn't have to be.
Here's a quick guide on how to fold a suit and shirt to avoid wrinkling in your suitcase.
---
First, lay the jacket flat: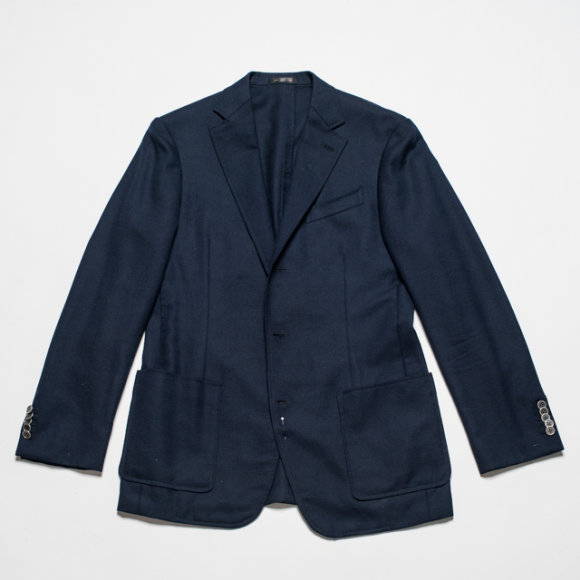 The key is that all four panels are laying perfectly flat (front and back, including the vents). The pin is optional (I wouldn't use it on cottons or fragile fabrics):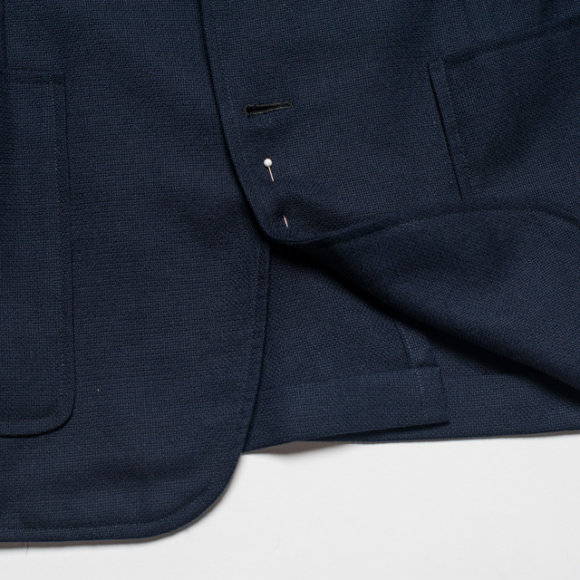 Flip the perfectly-flat jacket over: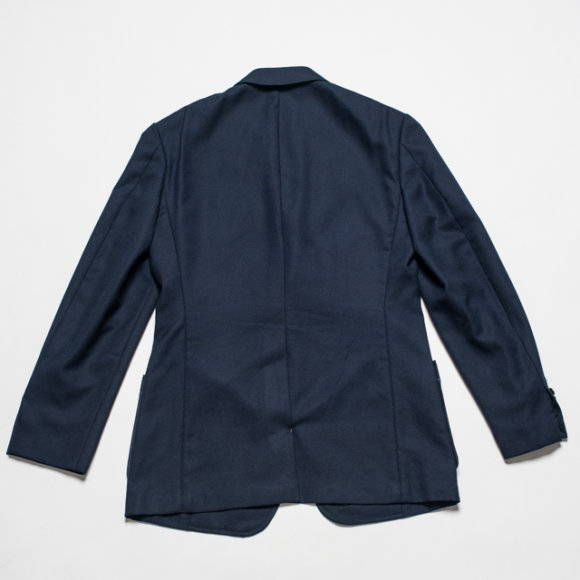 Fold the side of the jacket, lined-up with the center back seam: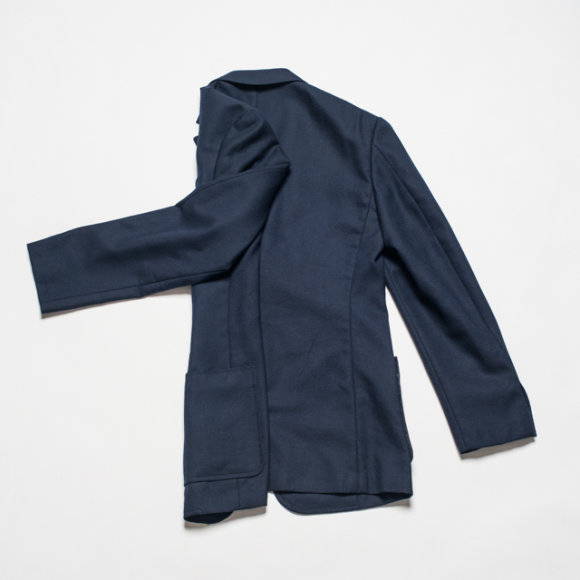 Fold the side of the jacket, lined-up with the center back seam: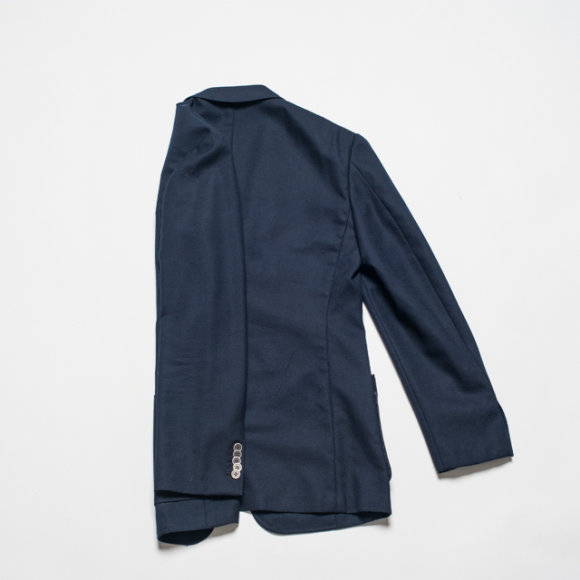 Repeat on the other side: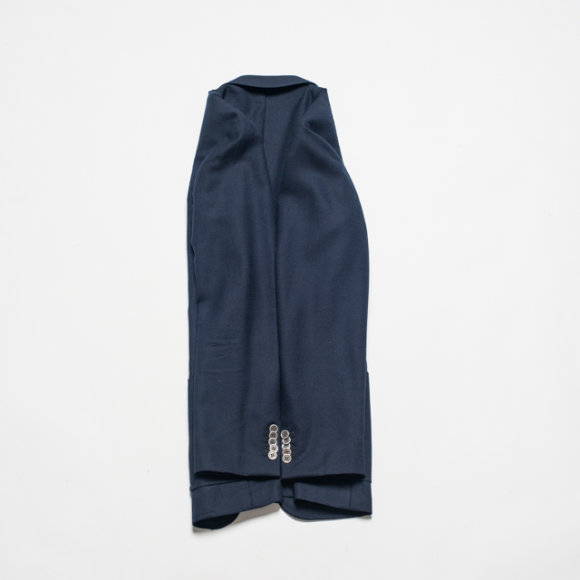 Now to the trousers. Fold them in half, keeping the front crease in tact by inverting the front waistband (fly open):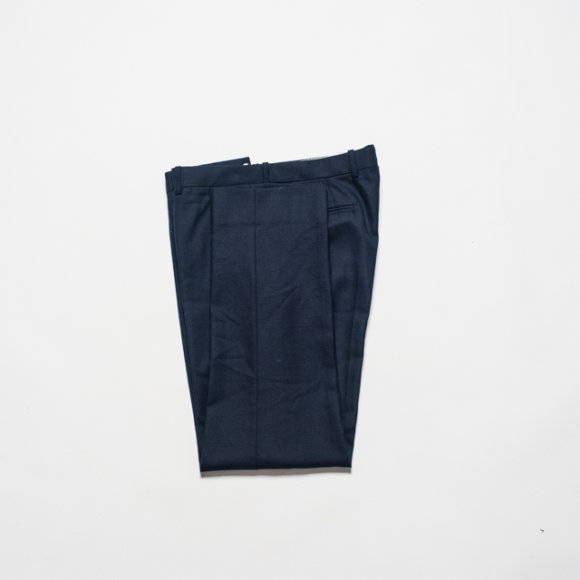 One more fold to get the trousers into quarters: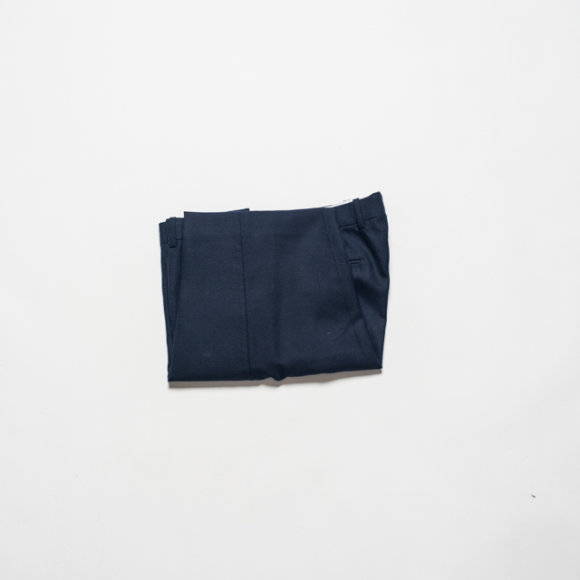 Place the trousers on the top half of the jacket, waistband along the sleeve edge: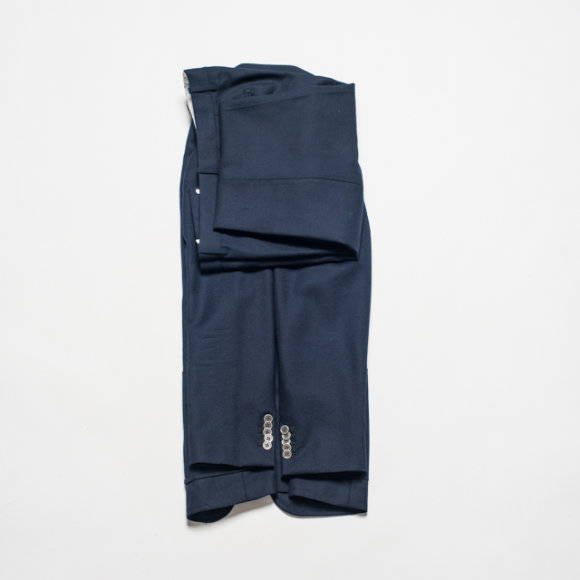 Fold the jacket in half over the trousers: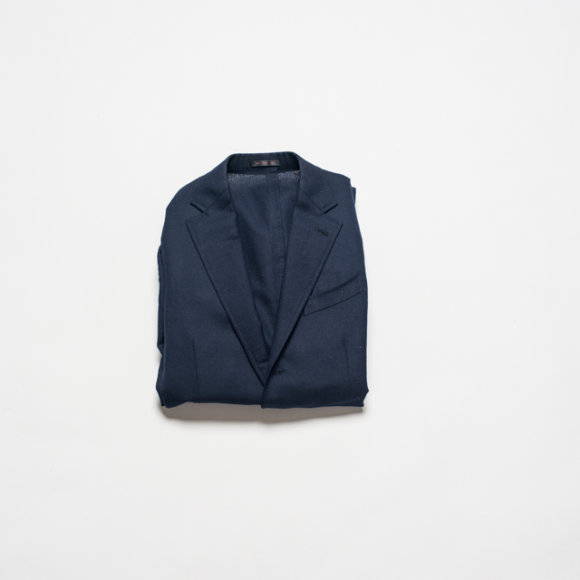 ---
Fully button the shirt and lay it on its front. Fold the right sleeve straight back at the shoulder: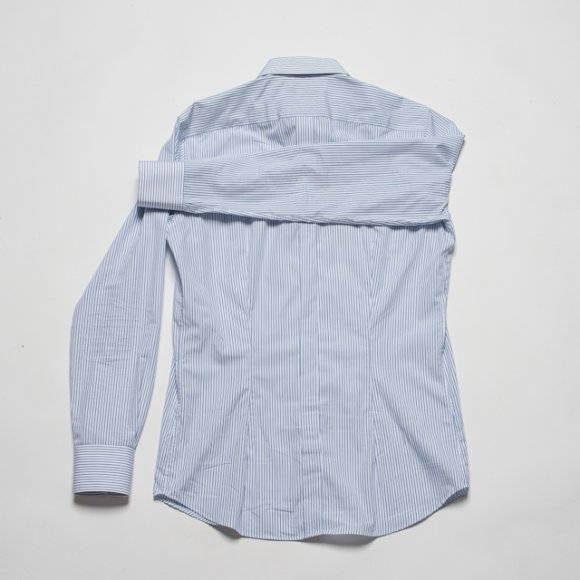 Fold the sleeve upward over the center of the collar: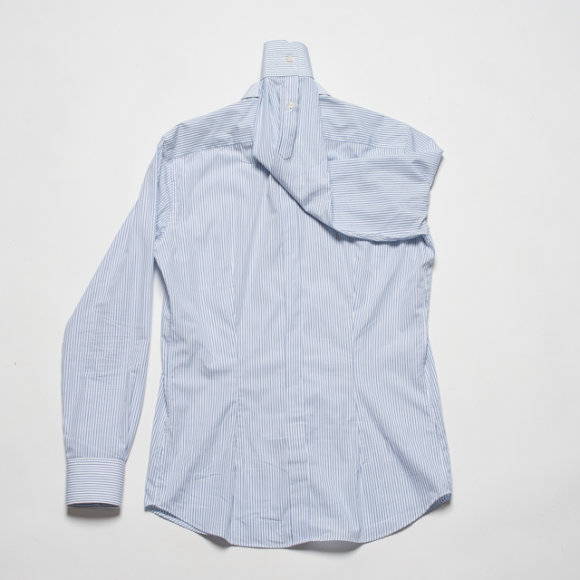 Fold the cuff (buttoned) downward: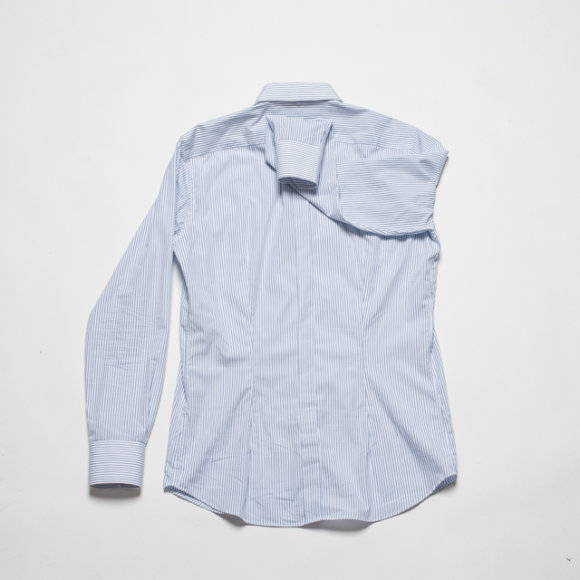 Repeat with the left sleeve, on top of the right: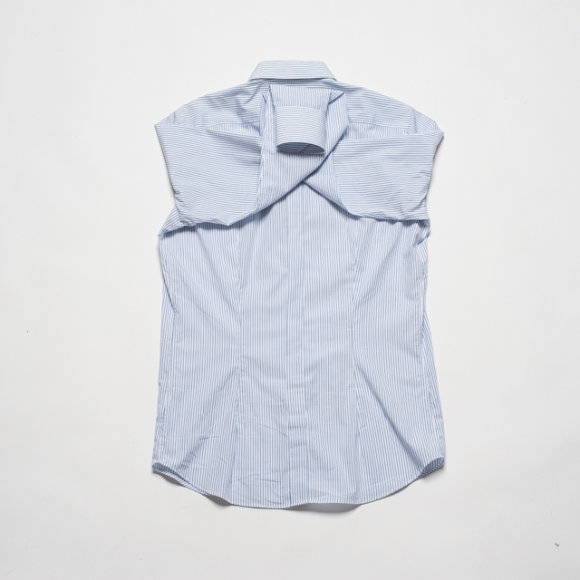 Fold the right side of the shirt over the folded sleeves, creating a straight fold roughly one inch from the edge of the collar:
Repeat with the left side over the right side: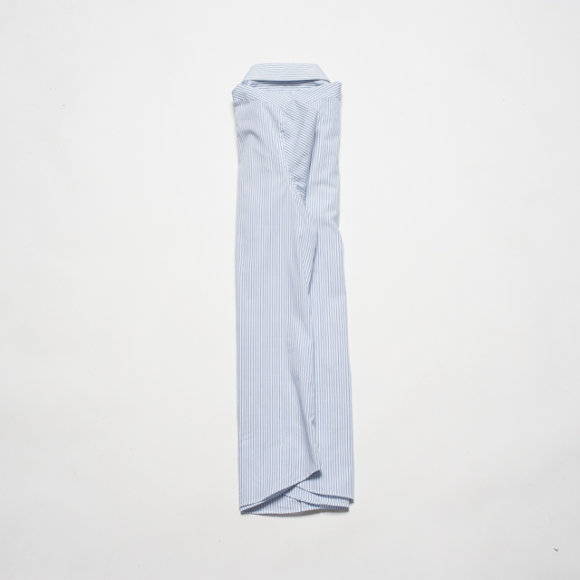 Fold the bottom third of the shirt upward: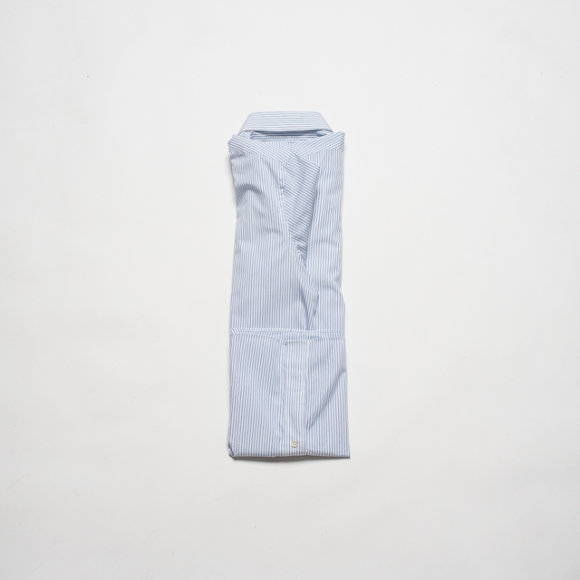 Fold one more time from where the hem landed. The first folded edge should land just below the collar: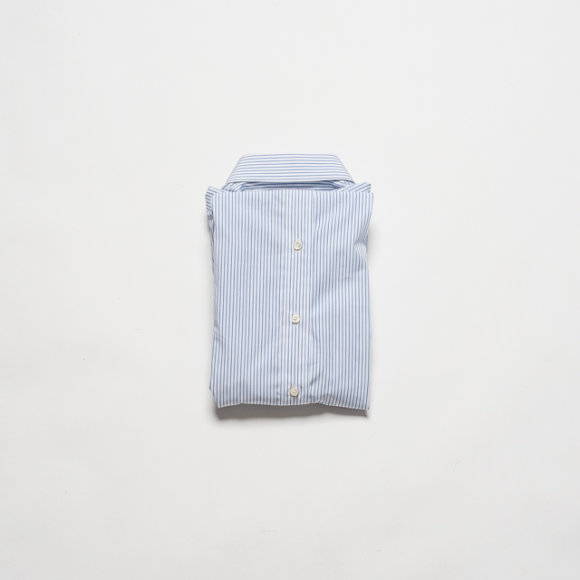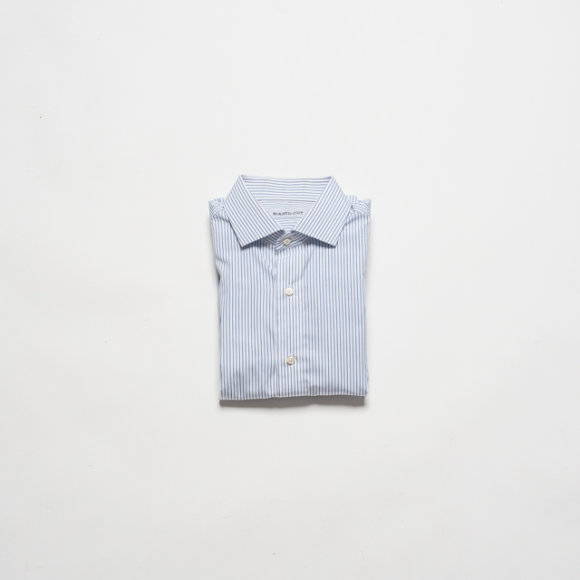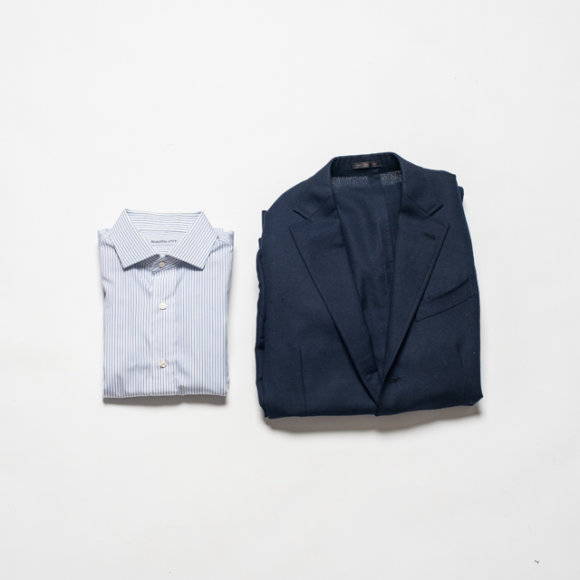 Finally, to really avoid wrinkling, place the garments in extra-large ziplock bags and seal them with a little air so that the garments do not get squashed by other items in your suitcase (the pressure creates wrinkles). For a video tutorial check out this guy – he really gets it.
Another trick to avoid being a wrinkled mess while traveling is removing all of the garments from your suitcase and hanging them on proper hangers ASAP upon arrival. If needed, most hotels have irons, too. If not, you could always get away with the old shower steamer trick.
Thanks for reading and safe travels.
Yours in style,
Dan Trepanier