The "capsule wardrobe" represents everything we stand for at Articles of Style. 
It will help you dress better, save time & money, and shop sustainably. 
The key to a good capsule is that all (or most) of the items can be styled together to create different looks for different occasions. With a perfect capsule, you can get dressed in style - even in the dark.
To give you an idea of how to build a versatile wardrobe, we put together an example of a 6-item for the "creative type". 
---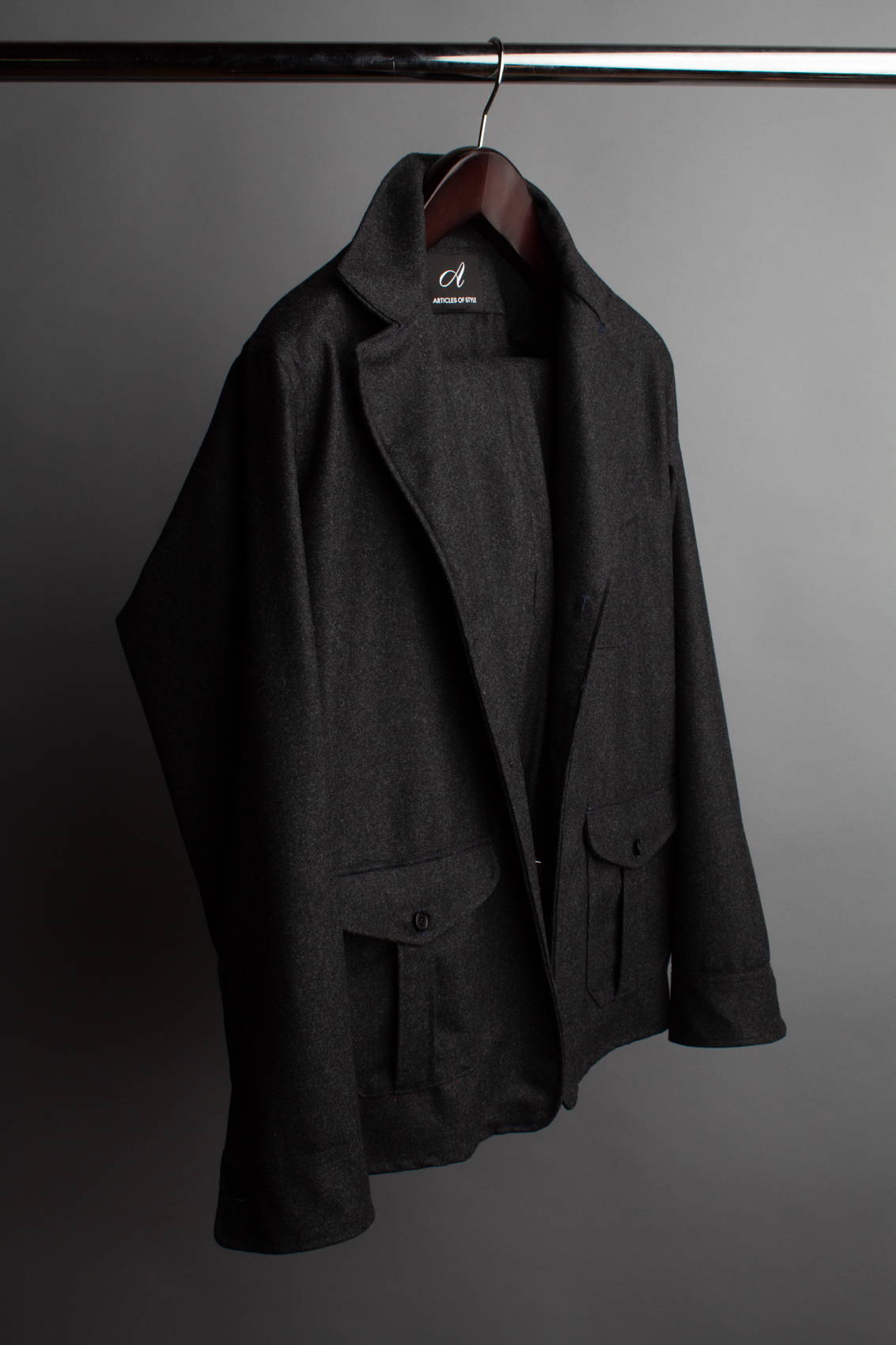 The "Shacket Suit" is our take on a casual suit, designed for today's more relaxed lifestyle.
At AOS this is how we dress on a daily basis; one part tailoring, one part casual. As we often say; tailoring is not about "business attire". Tailoring is about a beautiful fabric, a flattering fit for your body, a garment that is well designed for your lifestyle and a wardrobe that is built to last the test of time.
Wear the "Shacket Suit" together or as separates, with everything from t-shirts and sneakers to ties and oxfords. You won't have to take it off, and you won't want to.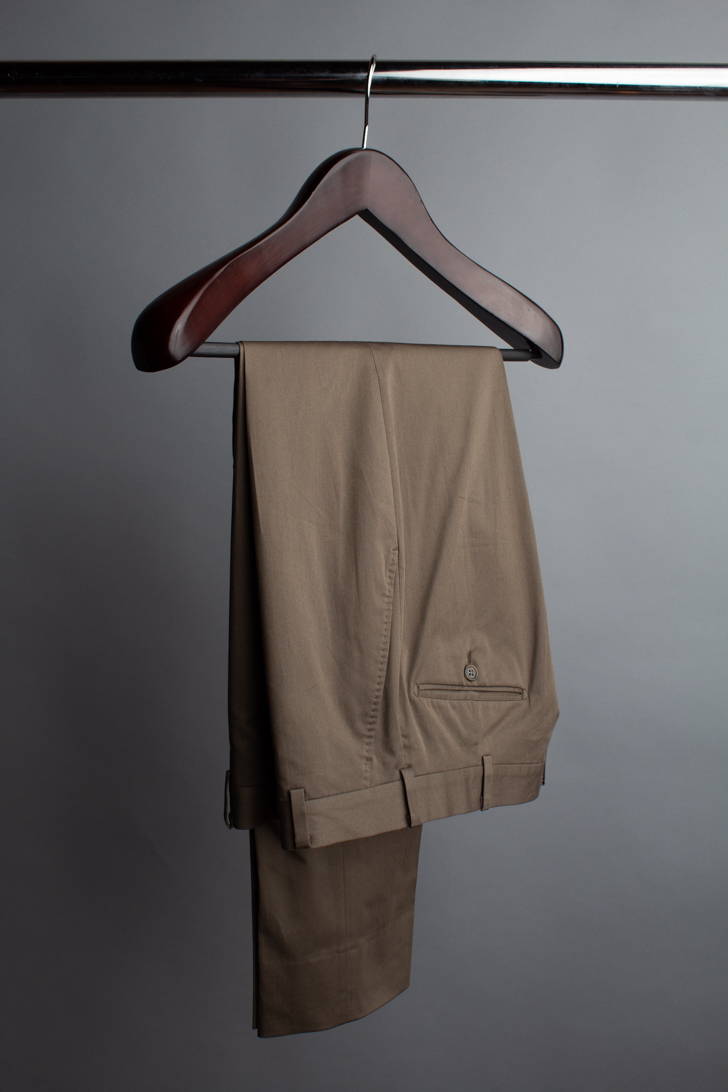 The olive stretch cotton trouser is as versatile, and comfortbale, as a trouser gets. Not quite brown and not quite khaki, olive is a very underestimated color in menswear. 
The key is that this trouser works well with the flannel shacket from the "shacket suit", as well as all the other pieces in the package.
3. The Ultimate Chambray Shirt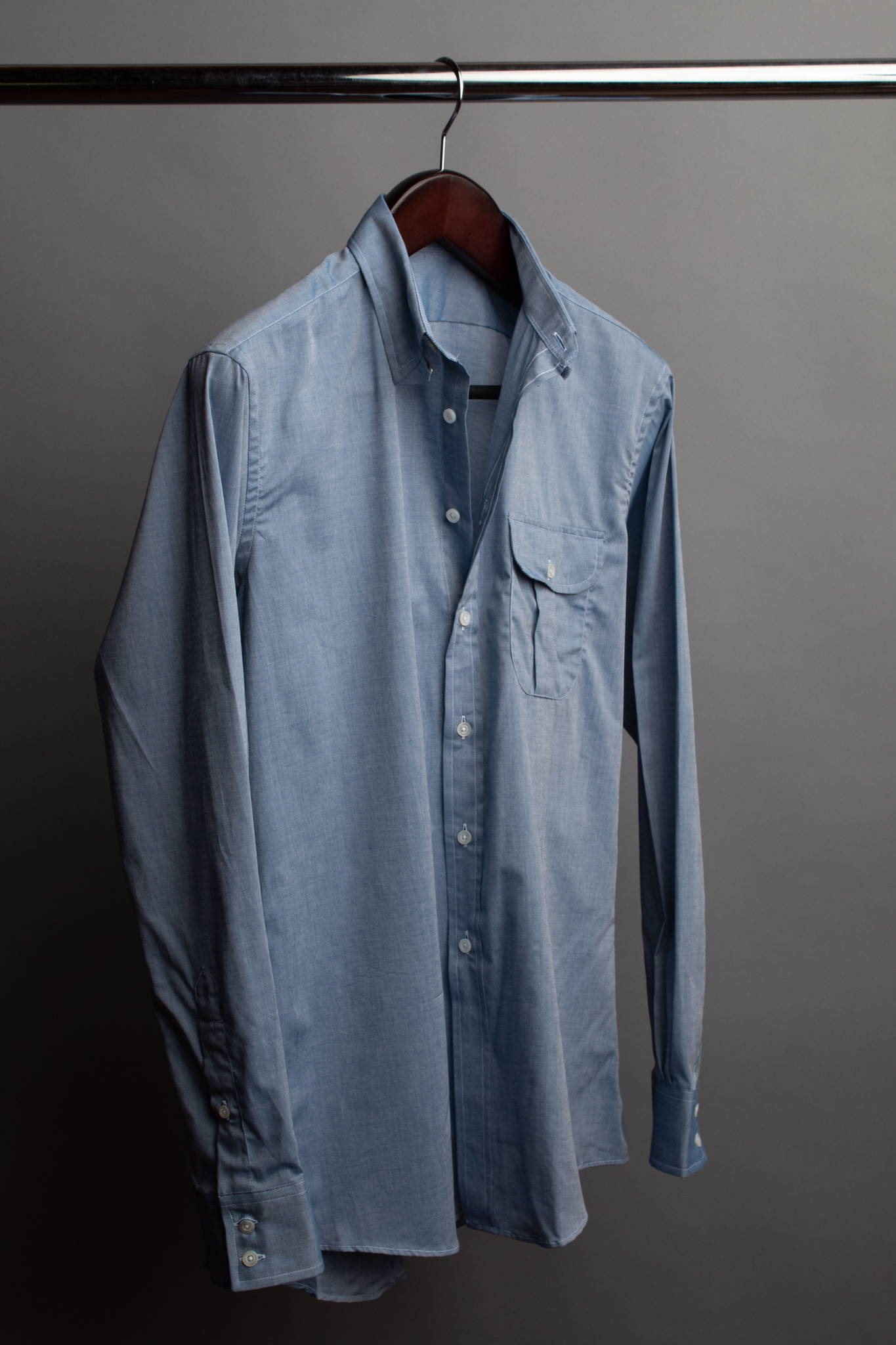 We searched high and low for the perfect lightweight chambray shirting fabric; one that is denim-y enough to wear casually and give off an old-world charm, but also sharp and clean enough to wear with a sharp suit and tie. Consider this the only Chambray Shirt you'll ever need.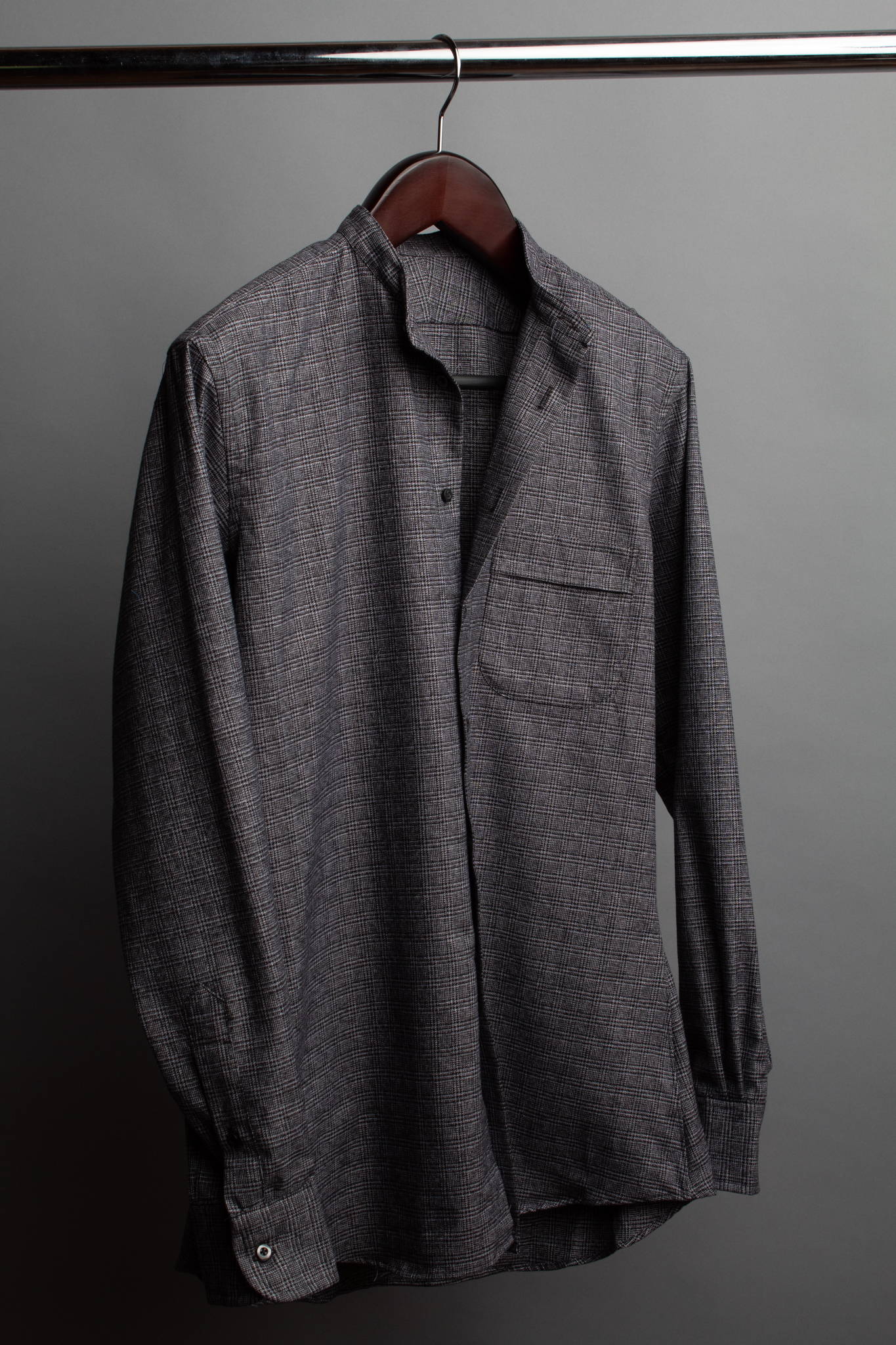 A band collar shirt is a must in a casual wardrobe.
5. The Heavy Jacket / Light Coat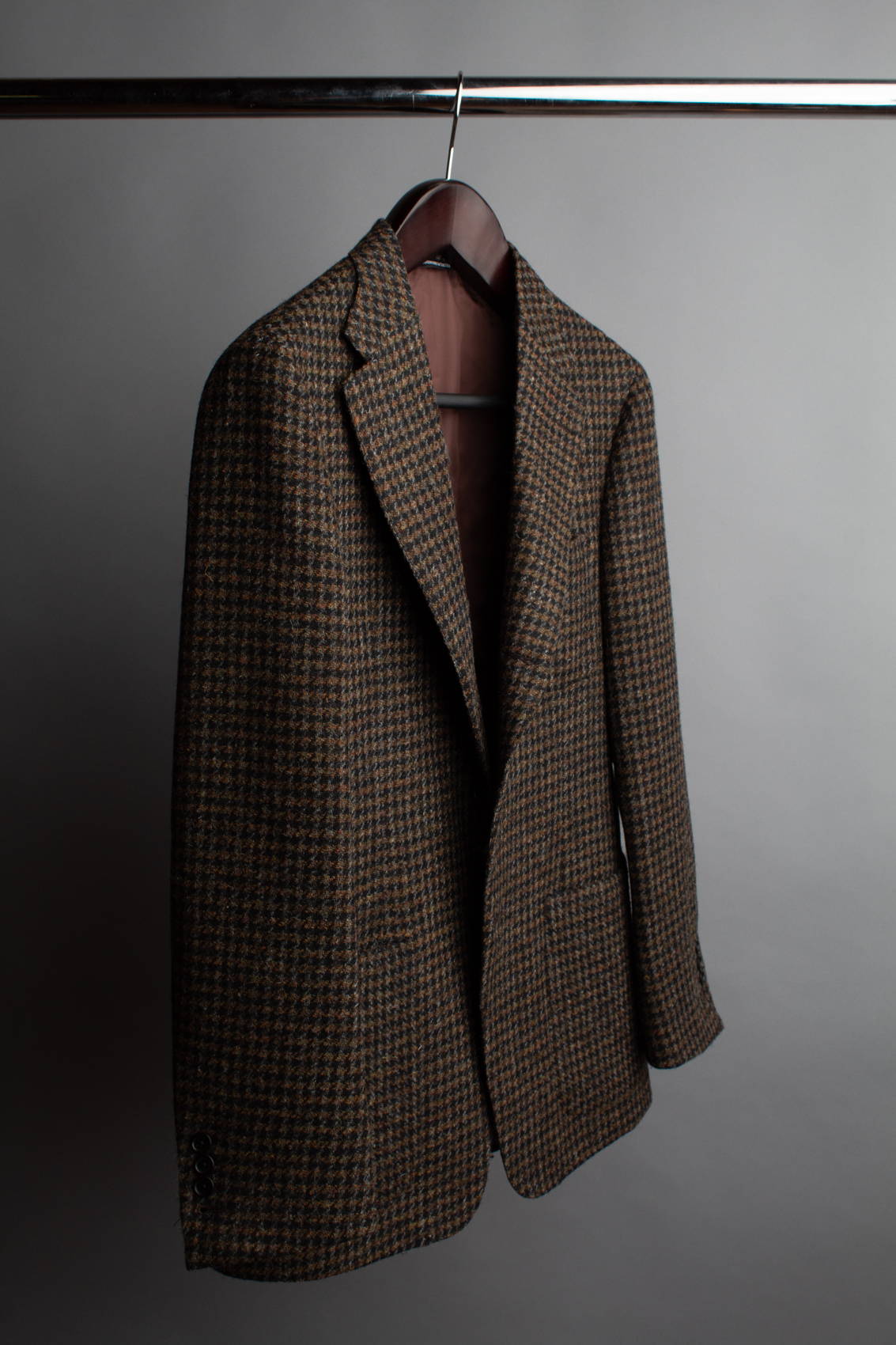 A genuine Harris Tweed jacket that works as well with the charcoal flannel trousers as it does with the olive stretch chinos.
Not to mention this beast can be used as a light coat for a good portion of the year. Pair it with a scarf and you will find yourself wearing it daily throughout the Fall and Winter.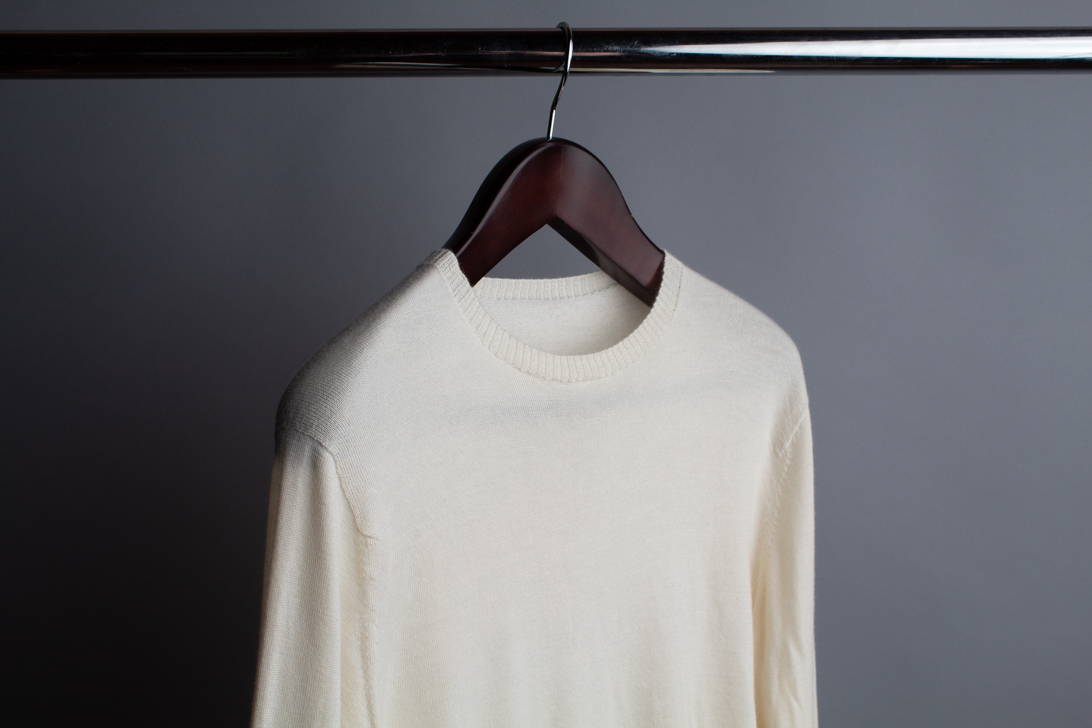 The Ivory Crewneck Cashmere Sweater is one of the best "base layers" you could have in your wardrobe. Pair this thing with any jacket, trouser or coat...and it's already a smooth look.
---
Now, our head stylist Westley Dimagiba shows you 8 of the many ways you can spin this capsule: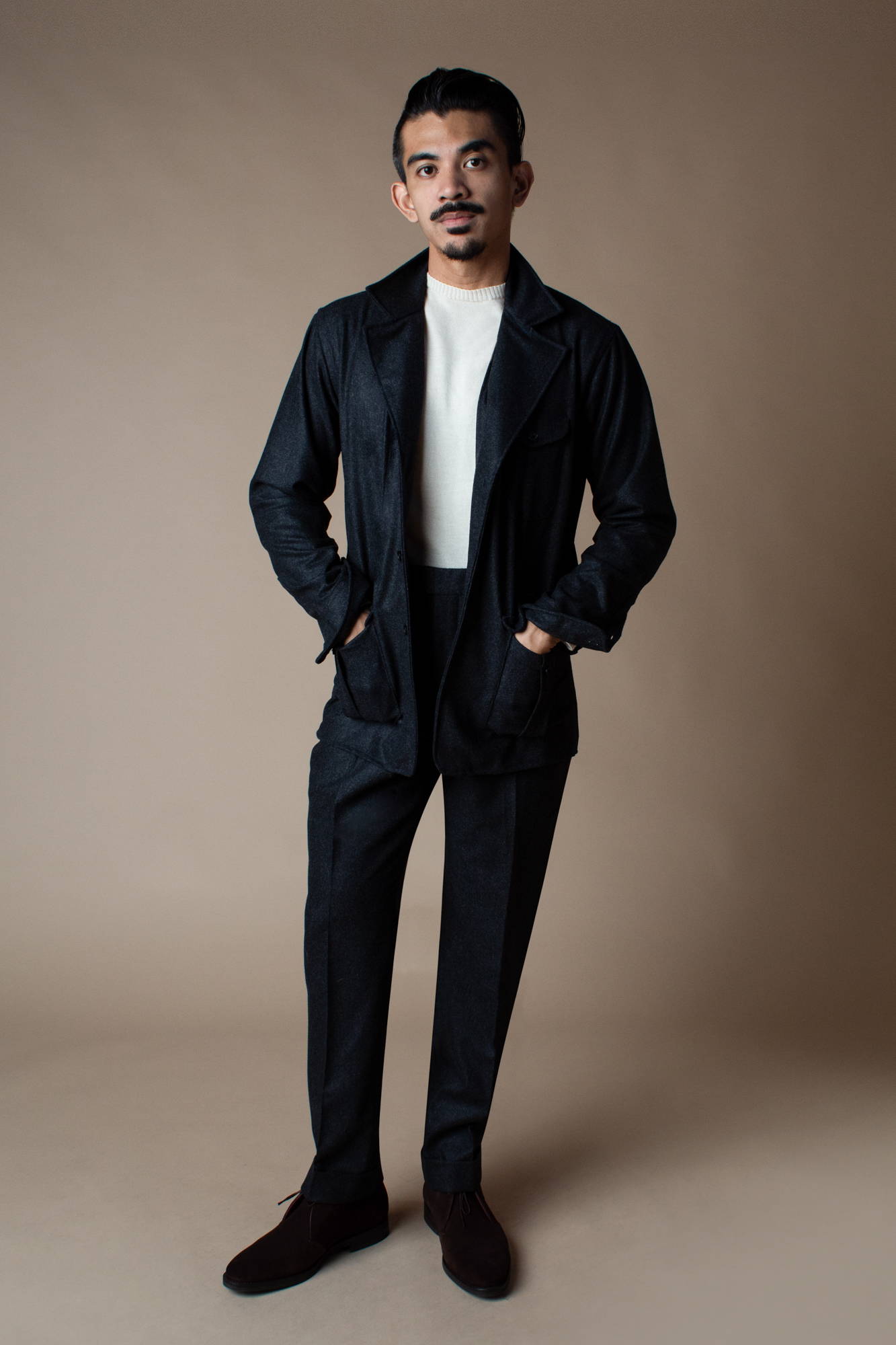 Nothing beats clothing that looks smart and sophisticated, but feels like pajamas.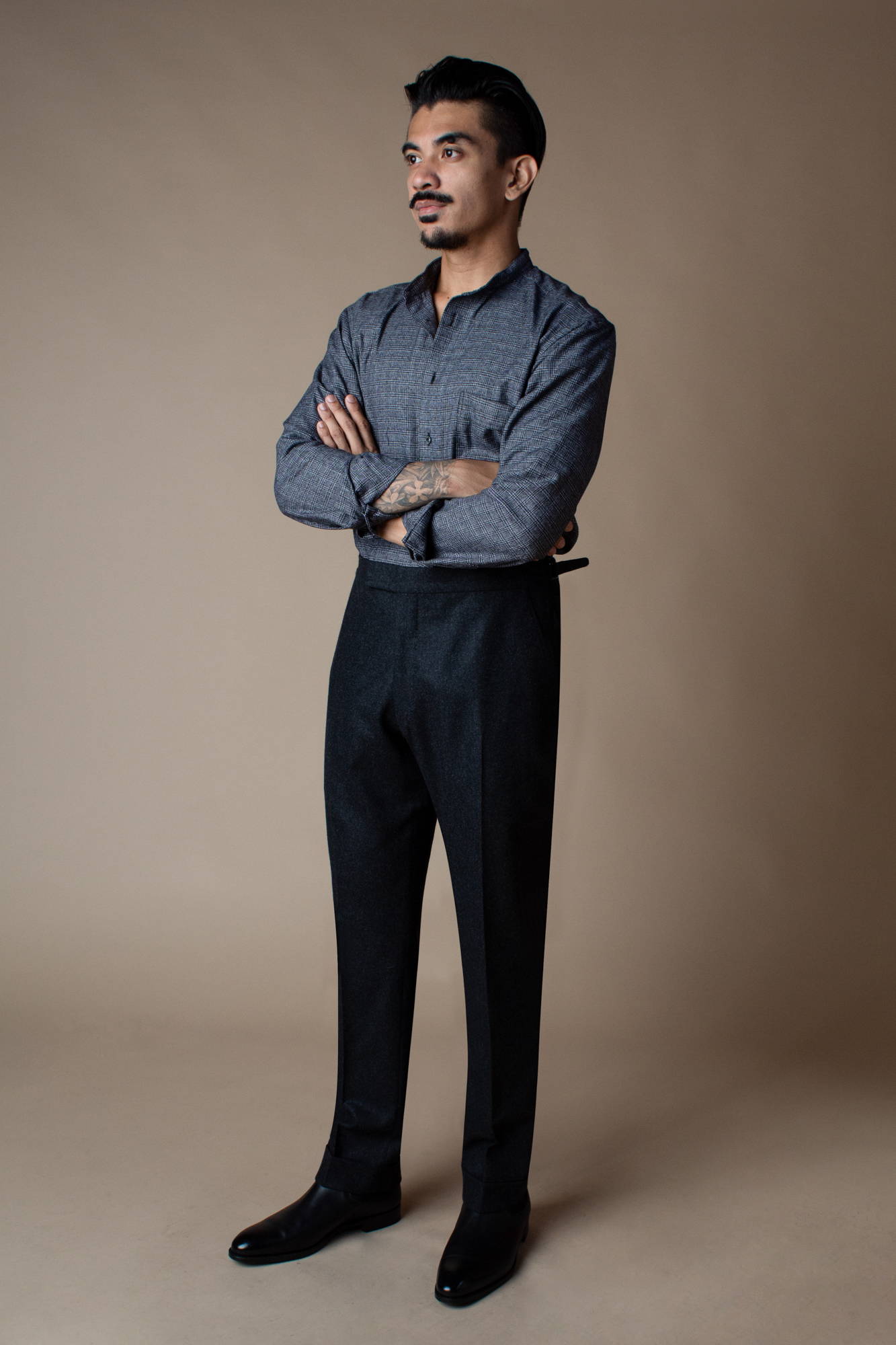 Sometimes a shirt and trousers are all you need. The gray tones allow you to take it to the office, or to a restaurant or club.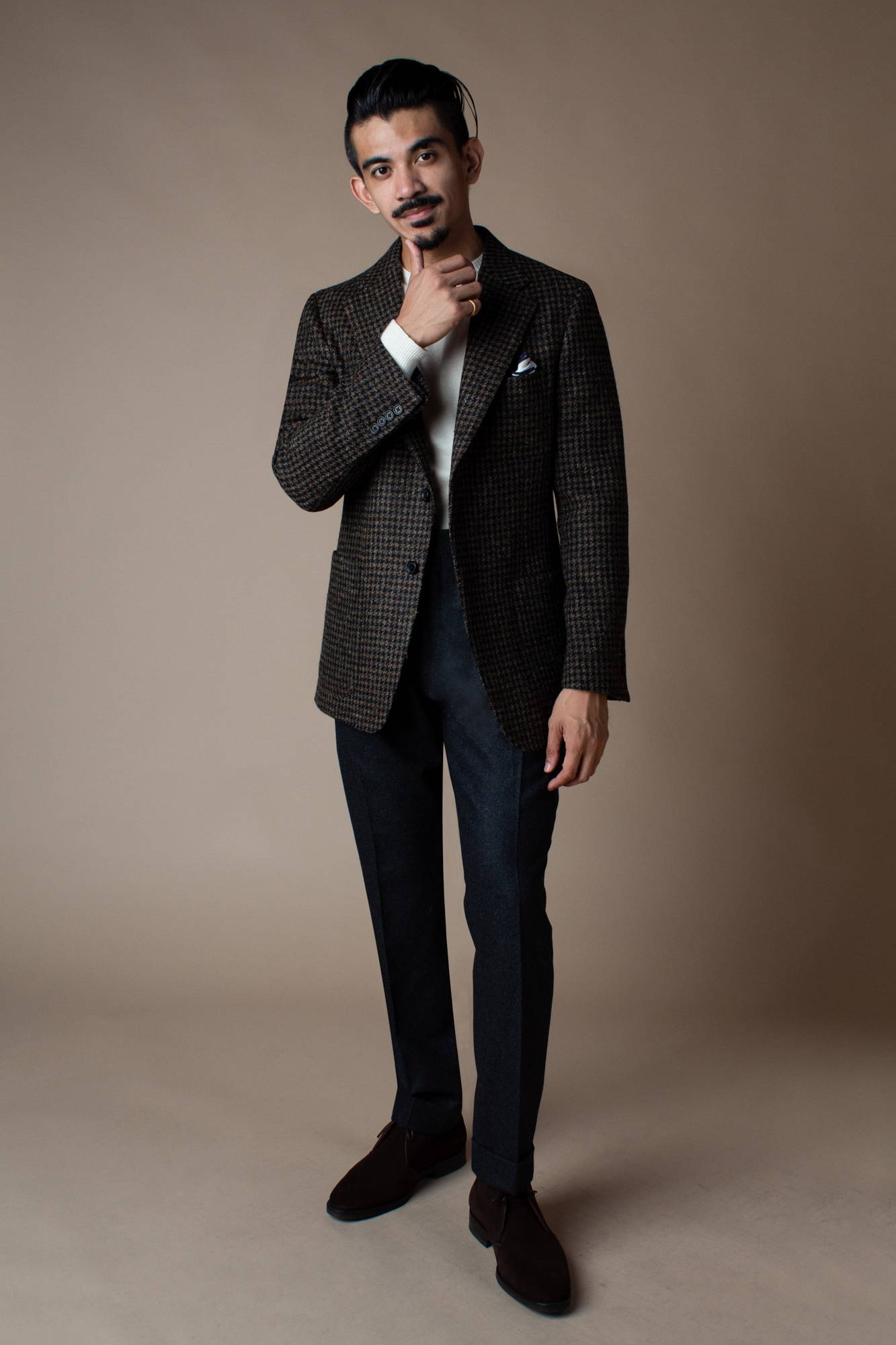 A light day at the office, a heavy night on the town.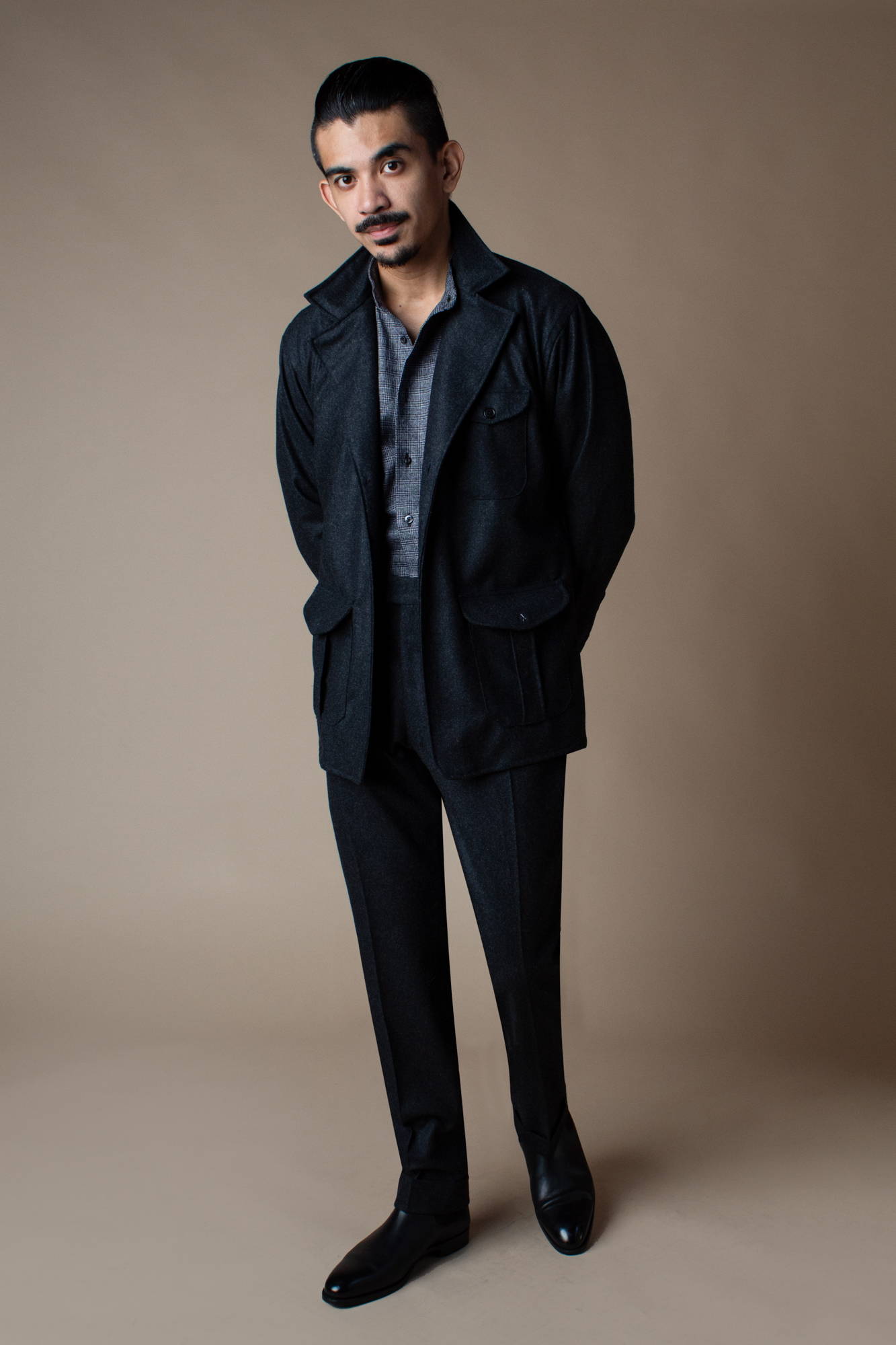 There's nothing more charming than a monochrome ensemble. Textures, smokey tones...this is for all your dates and all your nights out.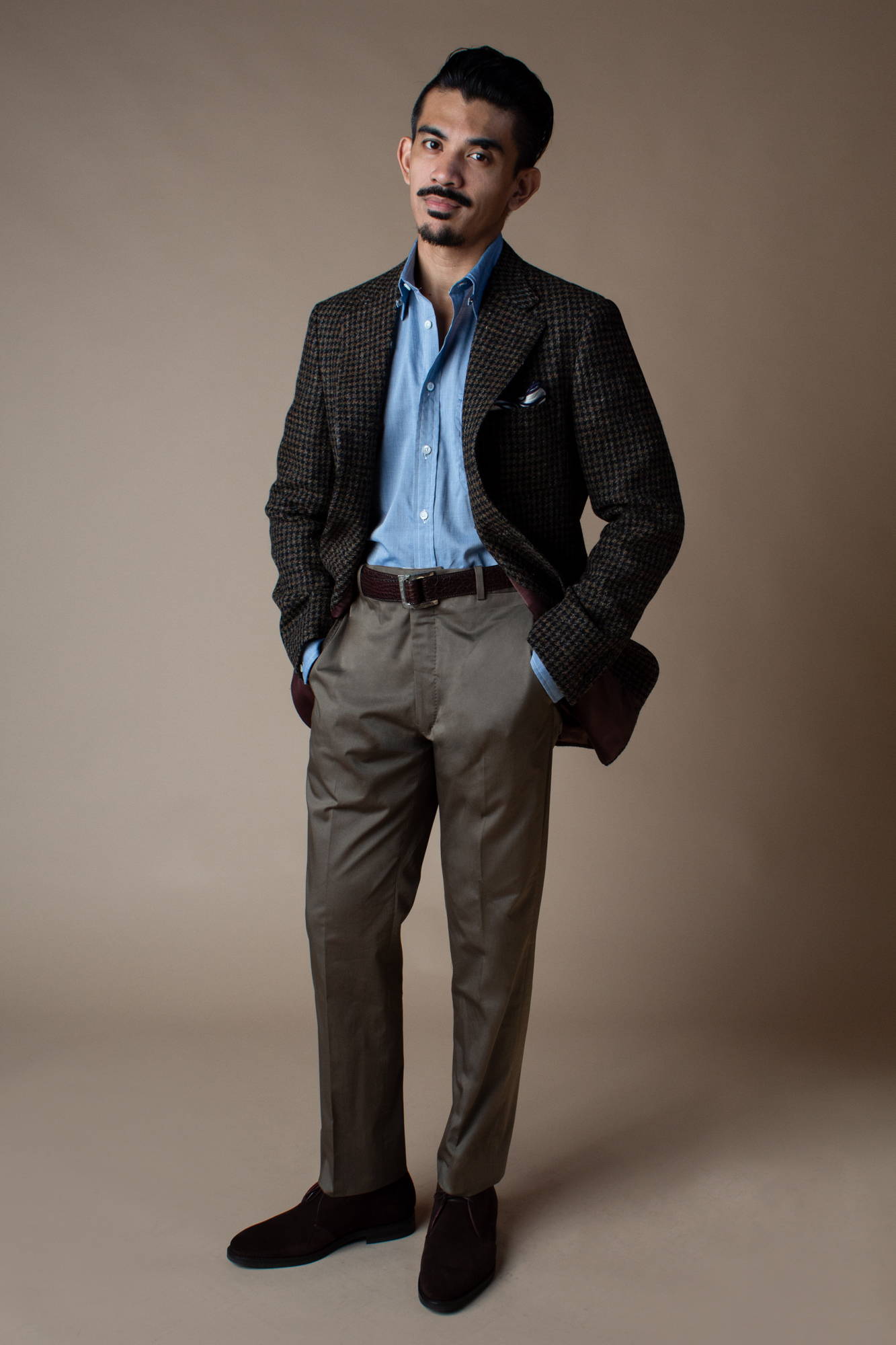 There is a reason this is a classic American look, that gentlemen have been pairing for 100 years. Tweed jacket, chambray shirt, chinos. It's professorial, professional, sophisticated, casual - all at the same time.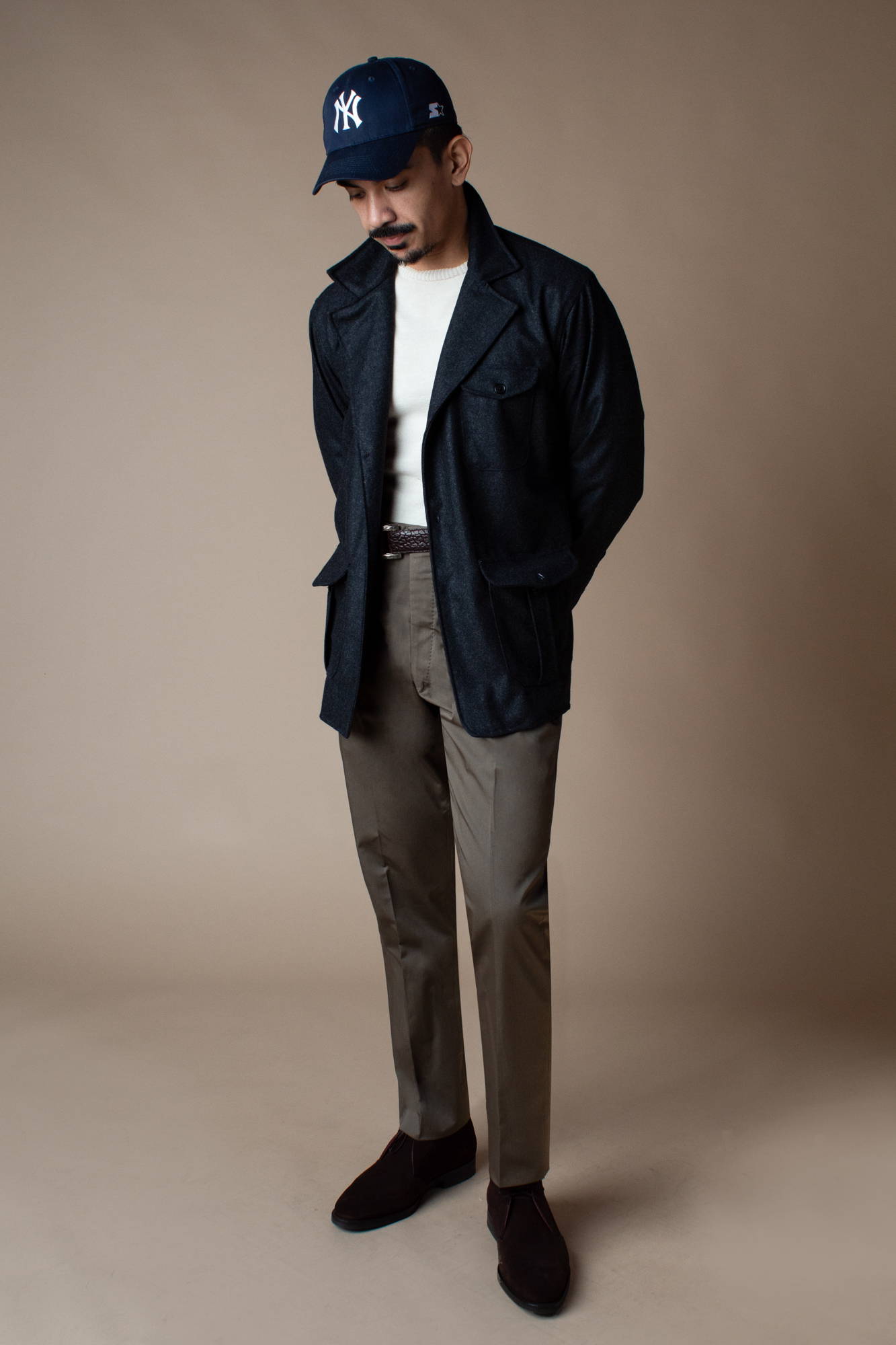 You're going to a friend's place, the game, the movies, the bar, the lounge...you name it.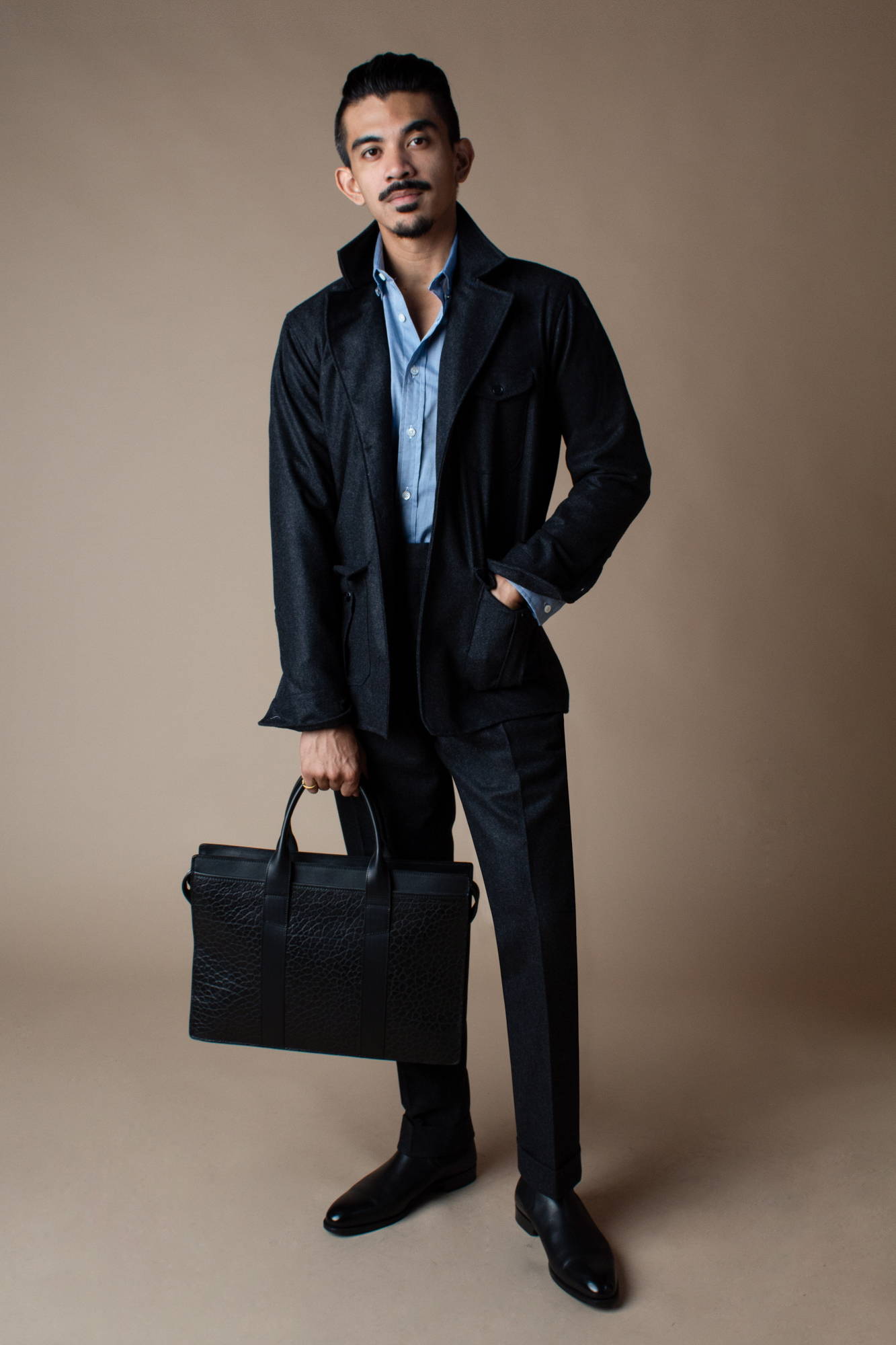 Unless your office has a strict formal dress code, the shacket suit can be worn with a shirt (and tie) and look very professional.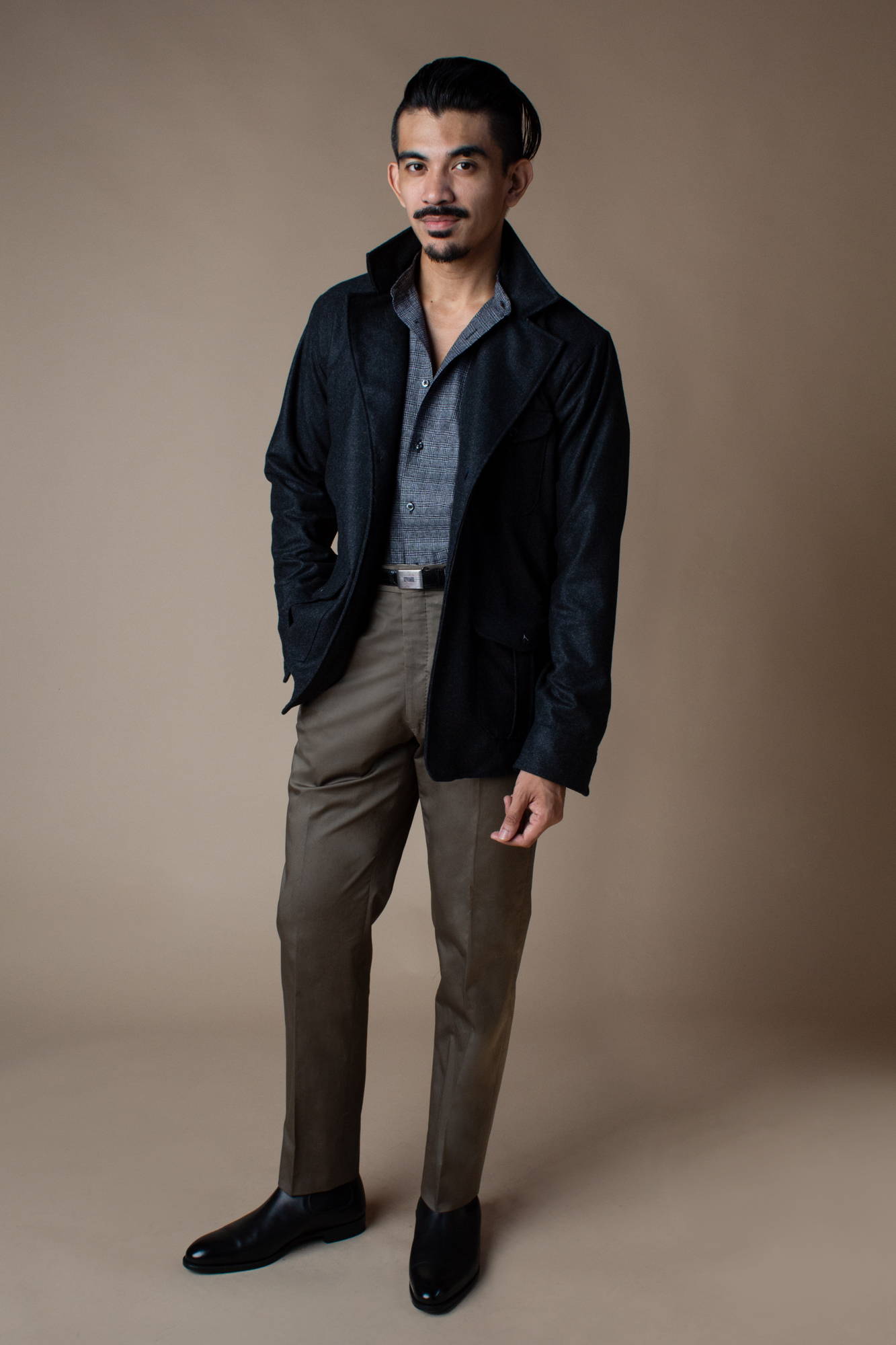 For everyone who email us asking how to dress casually with style...
---
Of course, there are more combinations we could have shot with this package - but I think you get the idea of the versatility that these 6 pieces can give you.
Remember the major keys to building a lasting capsule wardrobe:
1. Buy the best quality you can afford, so it will last!
2. Avoid that wardrobe guilt and never buy anything that doesn't fit you properly. You'll never wear it! This is a leading reason why clothing gets discarded and replaced.
3. Look for generational designs that will never go "out of style" and look great on you.
Want to design your own capsule wardrobe?
Contact us to book a free virtual consultation.
Thanks, as always, for reading.
Yours in style,
Dan Trepanier