The Return of the Gentleman's Case
Classic menswear has been booming. It's great to see guys - especially young guys - appreciating things like hand-tailored suits and benchmade shoes. I'm talking investment pieces that have the potential to last a lifetime.
One thing I've noticed, though, is that briefcases have remained very casual and flimsy across the board. I rarely see a beautifully handmade hard case. Somewhere along the way the canvas bag (such as the infamous Filson brief) became the go-to business carry, whether a guy was power suited or strictly casual. I fell victim to it too - as seen with this casual bag with bespoke suit combo.
So, I thought it was about time I invested in a real man's case, one that could keep up with (and add to) my collection of bespoke suits and handmade shoes.
My first hard case investment is the "Strada" expandable leather case by Maxwell Scott, and so far it's blown me away.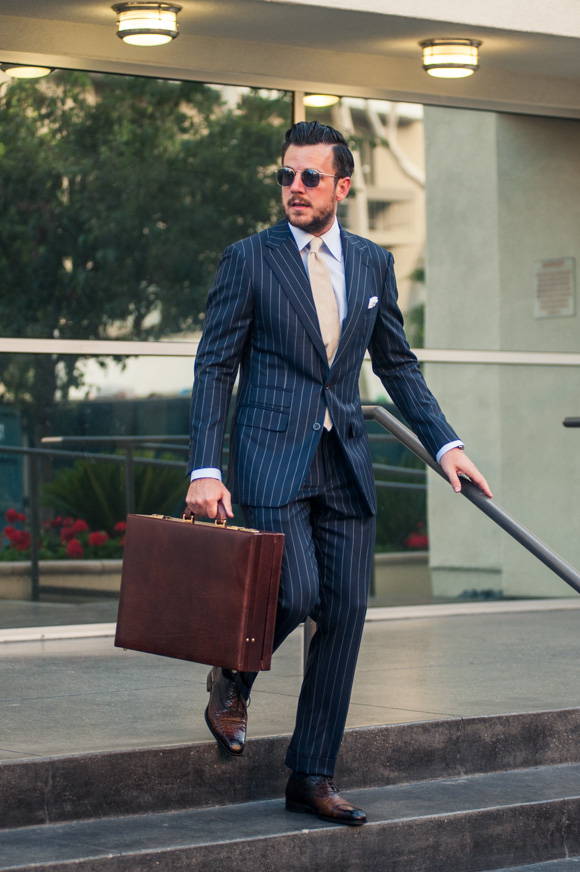 This beauty is handmade in Italy from pure top-grain by some of the best leather craftsman in the world. Their intention was to create a bag that could effective organize and protect a man's daily carry, last him a lifetime, and develop a beautiful rustic patina over time. It's also lined in natural-colored suede with hand-finished interior trimmings.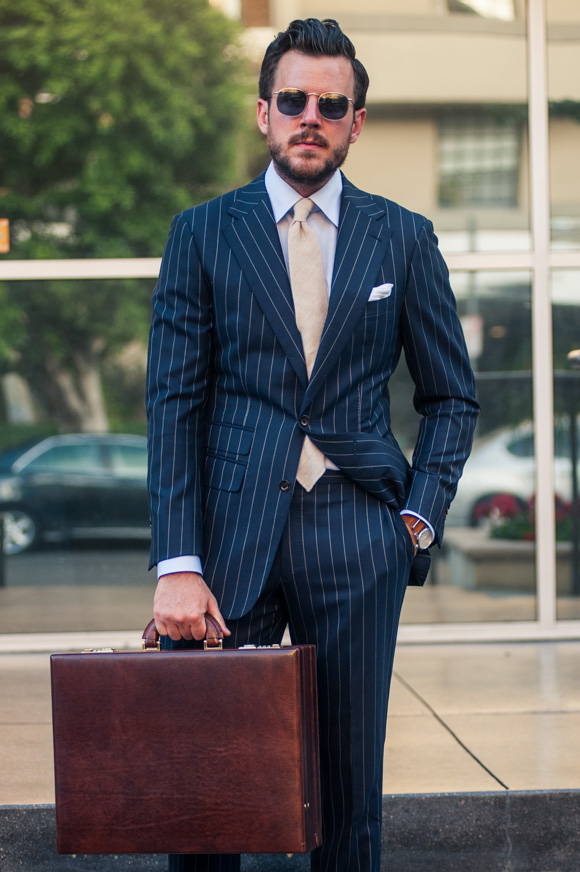 It's one of those gets better with age pieces that you can look forward to using for decades and eventually passing on, which makes it a natural fit for a pinstripe power suit, a strong spread collar, and a full-width cashmere tie.
The real genius is in the storage. This thing has specific slots for your laptop, documents, books, pens, smart phone, etc. More on how to keep it stocked soon...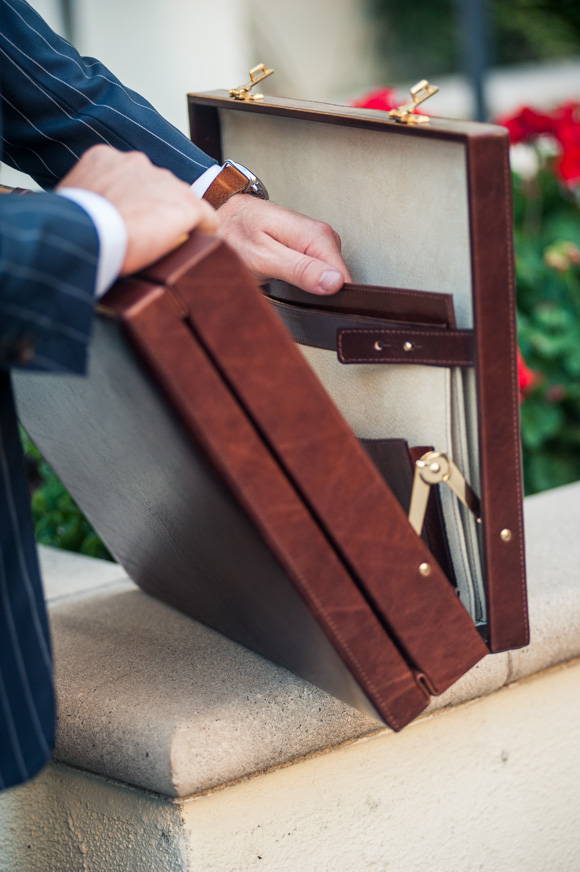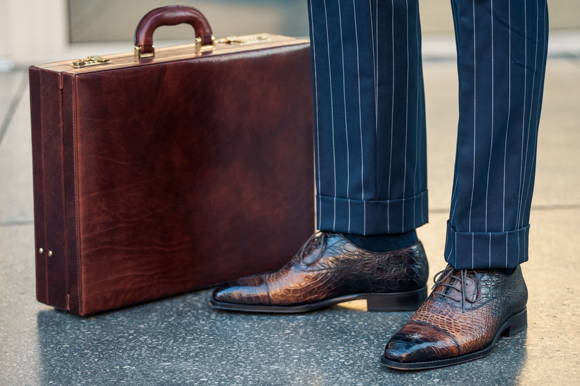 Thanks, as always, for reading.
Yours in style,
Dan