The Retro Polo Sweater
I enjoy experimenting with different shirt styles, especially in the Spring/Summer when menswear options become a little more limited. Years ago, I found a thick-knit mustard yellow polo sweater in a vintage store, and I loved it. It was a really cool shirt, but it was made of a scratchy wool fabric that couldn't really be worn without an undershirt. I always wanted a replacement - the retro look cut in a soft breathable cotton.
Then, last week I was walking in West Hollywood and spotted these really cool retro-inspired polo sweaters. With a pair of tailored trousers, they have this sort of old-school, mature leisure, Tony Soprano vibe...
Here's a few examples to round-out your polo collection.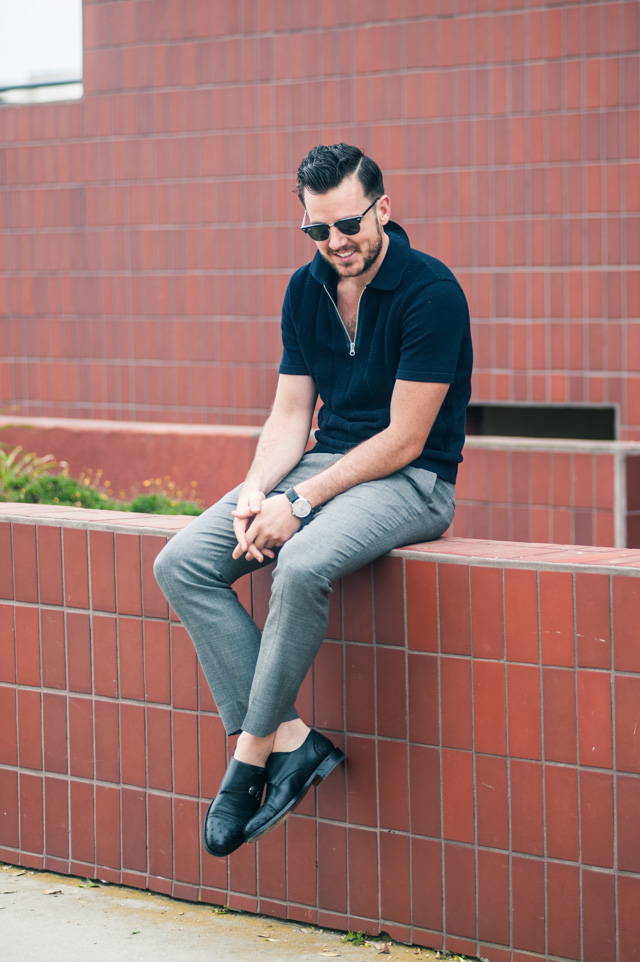 A polo sweater has ribbed cuffs and a ribbed hem, creating a slight "billow" effect rather than being body-forming through the midsection. Great for us guys who's stomachs aren't as flat as they used to be.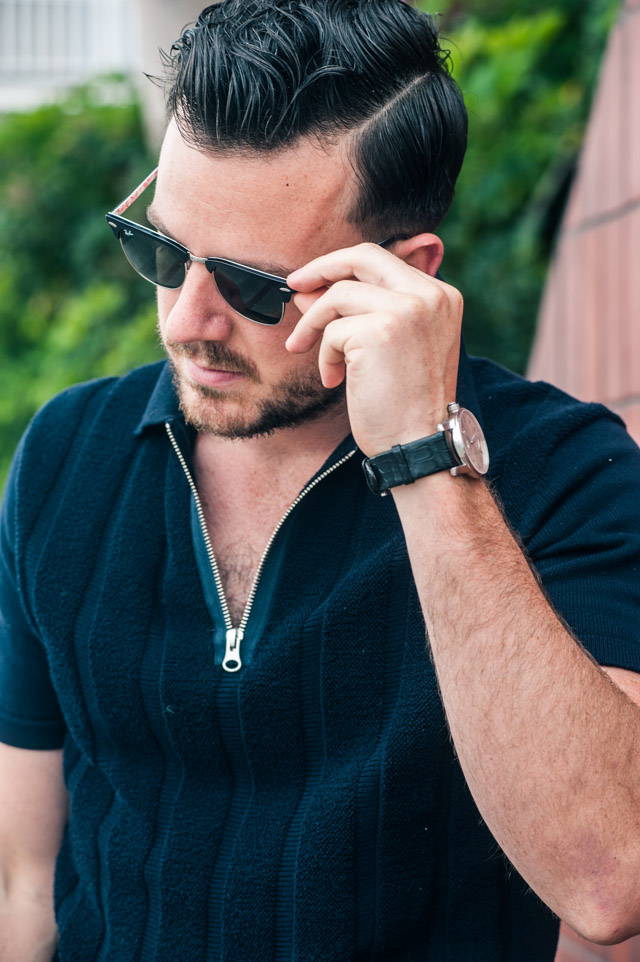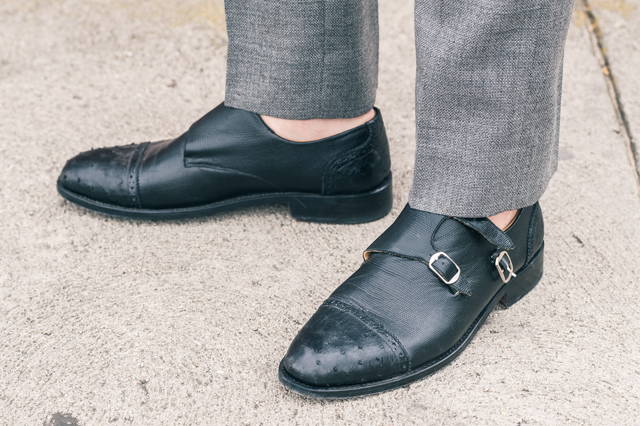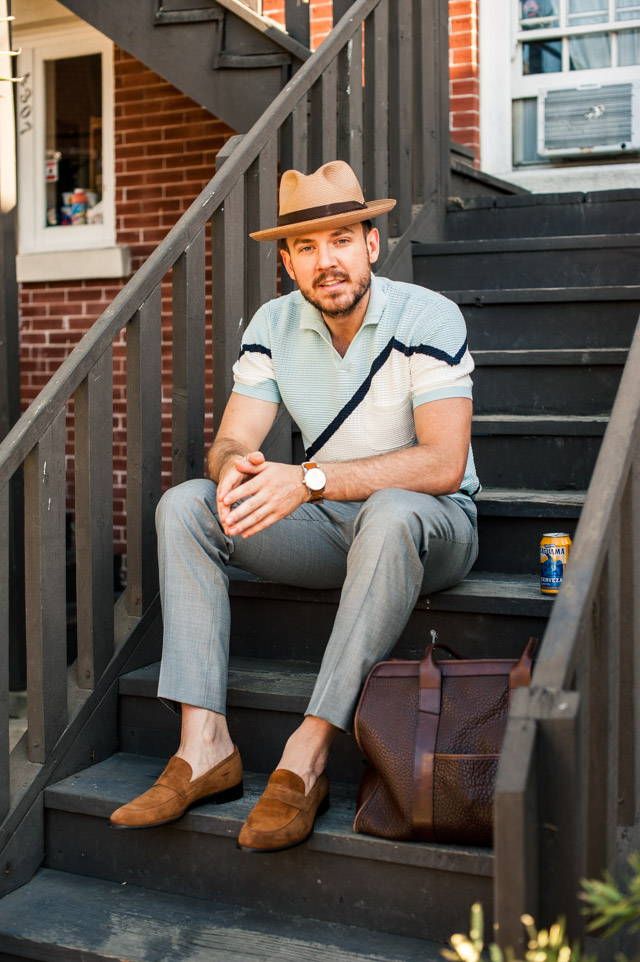 Gradpa chic is a real thing. Pleated trousers, braces, kilted loafers...all the things that pepe used to wear have been re-interpreted for a younger and hipper audience. I love how menswear always retains its history, even in modern adaptations.
The polo sweater, like this loosely woven v-neck version, is a great transitional piece - especially since menswear doesn't offer many alternatives in the way of short-sleeved sweaters.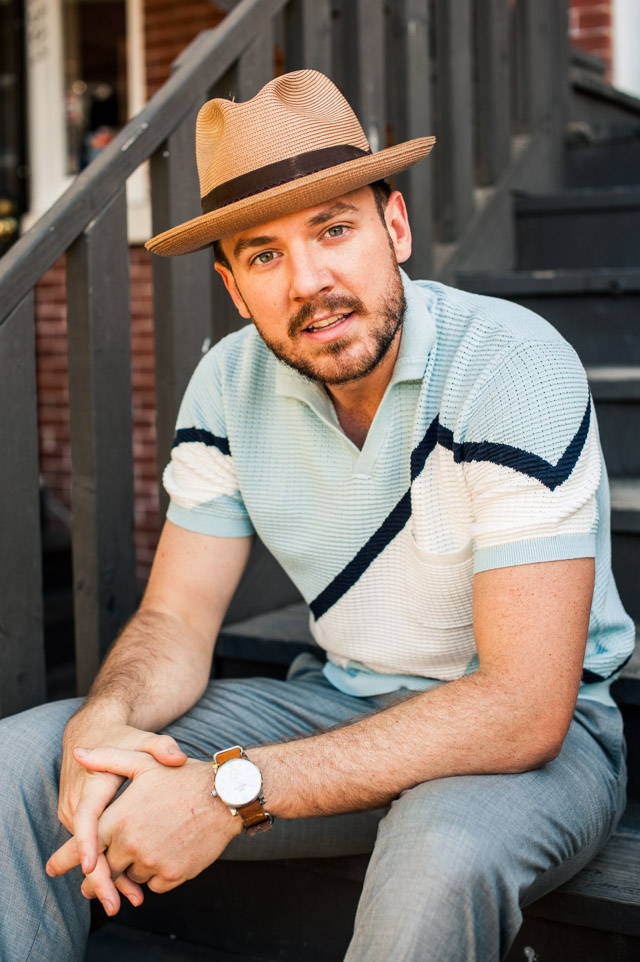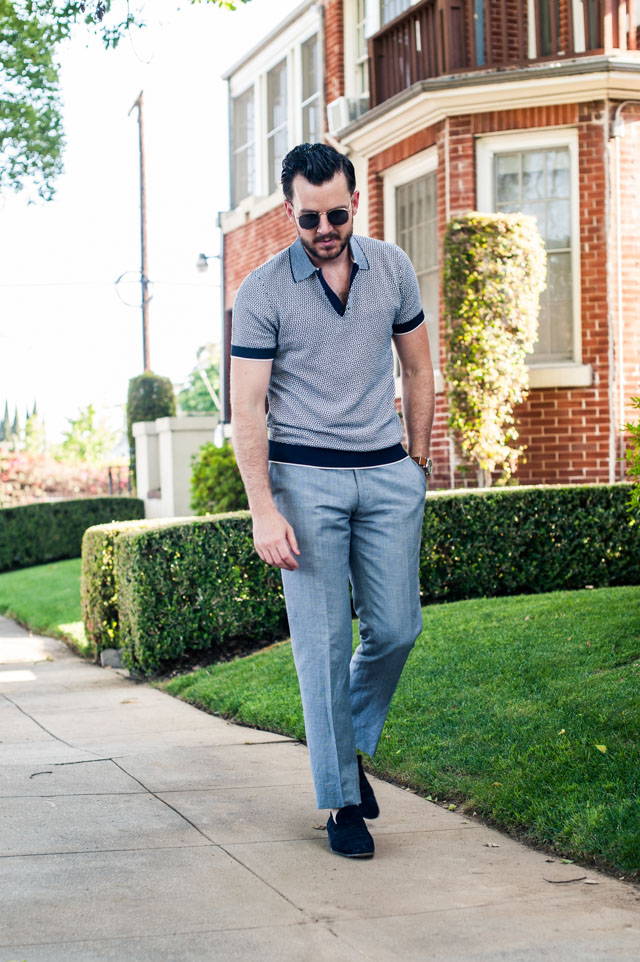 You may be seeing a theme on AOS lately: wearing suit trousers as casual pants. This is why I always invest in seasonal fabrics (like this wool/linen micro-houndstooth), because it makes for a perfect casual (or business casual) trouser.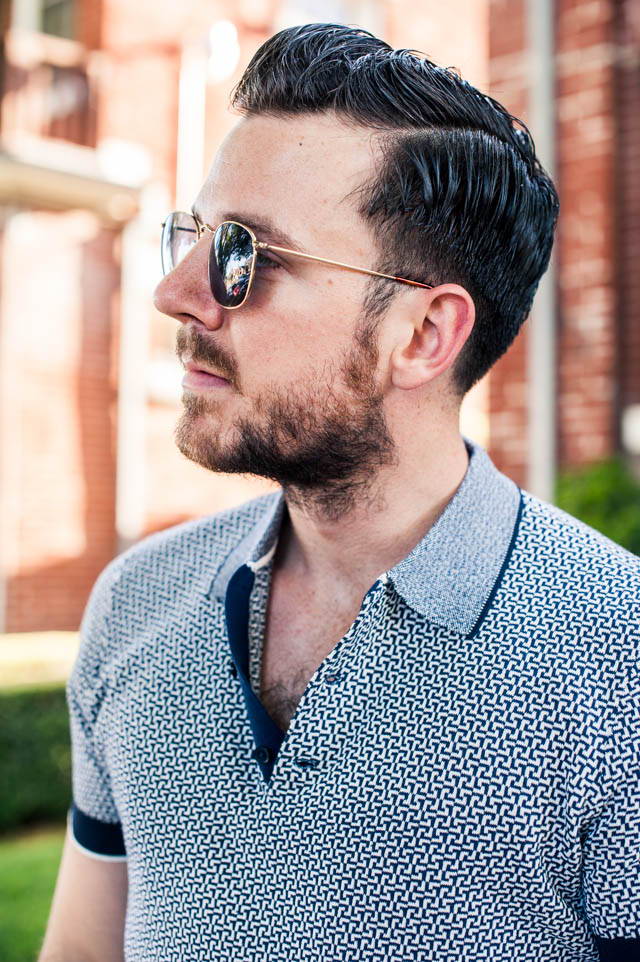 Thanks, as always, for reading.
Yours in style,
Dan