The Dandiest Tailor in London feat. Joshua Kane
There's a young tailor shaking up the old-school world of bespoke tailoring in London. He's not what you'd expect if you're familiar with the traditionally conservative scene on Saville Row. He's perfectly manicured, heavily tattooed, and his style icon is the legendary dandy Beau Brummell.
Joshua Kane cut his teeth at Kingston University in southwest London where he studied bespoke tailoring, then moved on to design ready-to-wear for some of the biggest fashion houses in England including Burberry, Jaeger, and Paul Smith. It didn't take long for the custom business that he ran on the side (for a select group of friends and special clients) to gather momentum (thanks in part to promotion from friend, model and fellow tattoo enthusiast Jimmy Q)... Soon Joshua was running his own bespoke shop in London. The next year he added a full ready-to-wear collection for men and women, all inspired by his one-of-a-kind "Neo Dandy", "Edwardian Punk Rock" personal style.
I'm not suggesting that you adopt his trademark look (although it could help you score a model girlfriend), I simply wanted to share my appreciation for a young tailor who's created a unique aesthetic and brought a fresh point-of-view to the often-stodgy world of bespoke clothing in London.
We teamed up with London photographer Bart Pajak to bring you a closer look at Mr. Joshua Kane, the new age Beau Brumelle of Bespoke.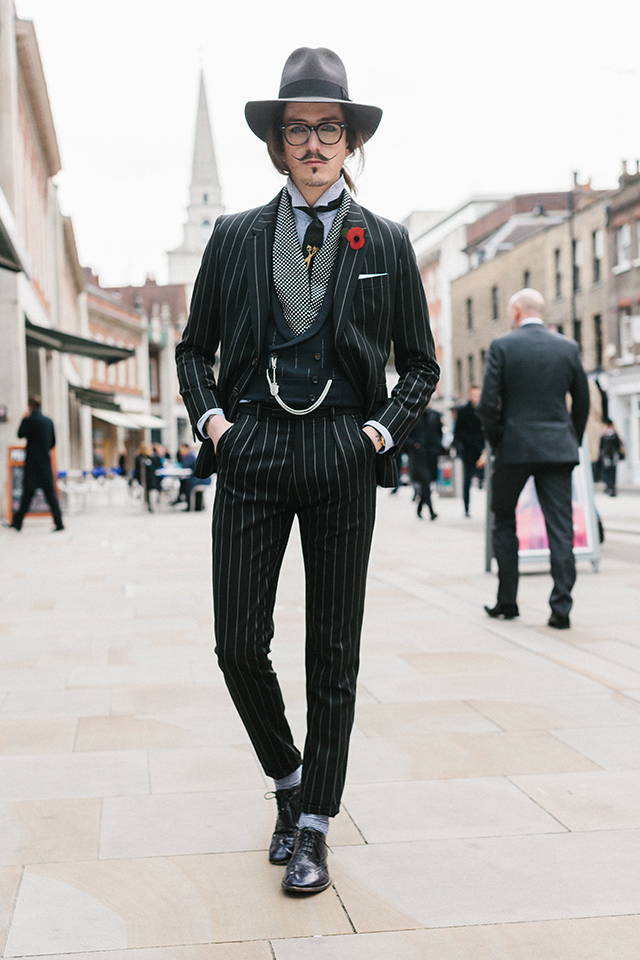 Like a true dandy, no detail is overlooked. Take a close look at the level of detail, and difficulty, here. The striped wing collar, the split-fabric tie, the manicured mustache, the crown shape of the hat, the 6x3 waistcoat cut from custom-milled cloth, the engraved pocket chain, etc.
I'm just glad we still have gentleman putting this kind of attention to detail into their craft.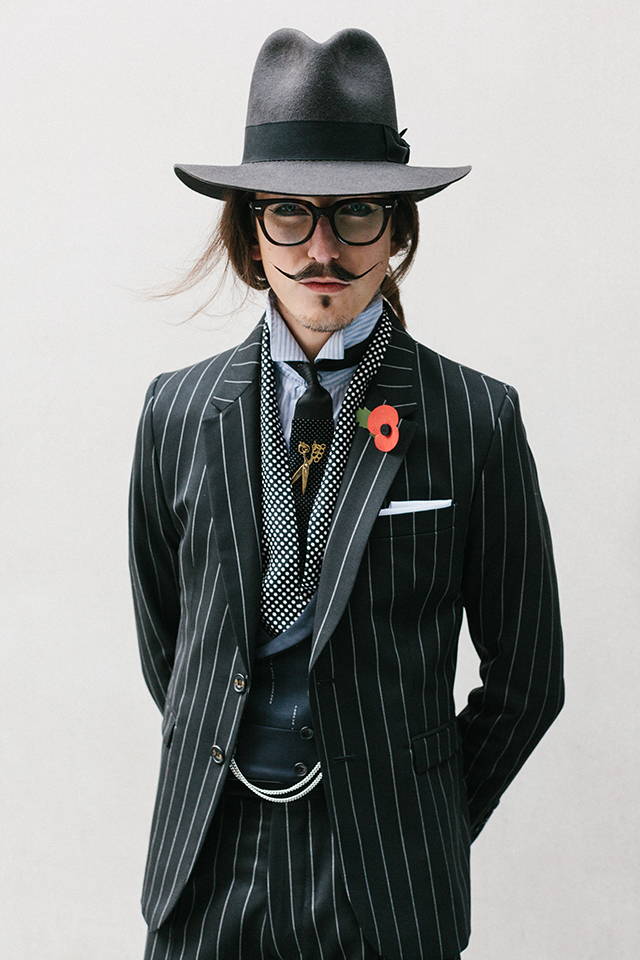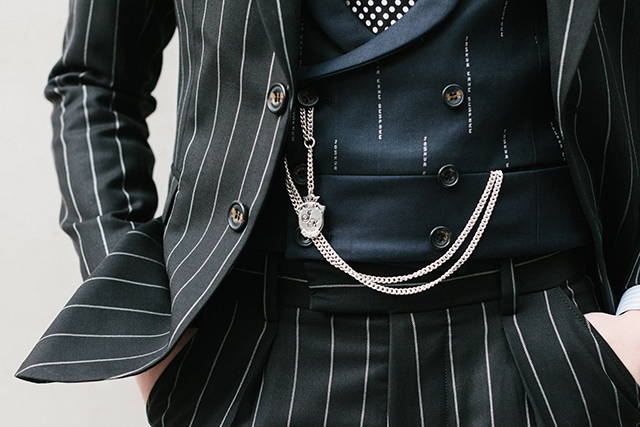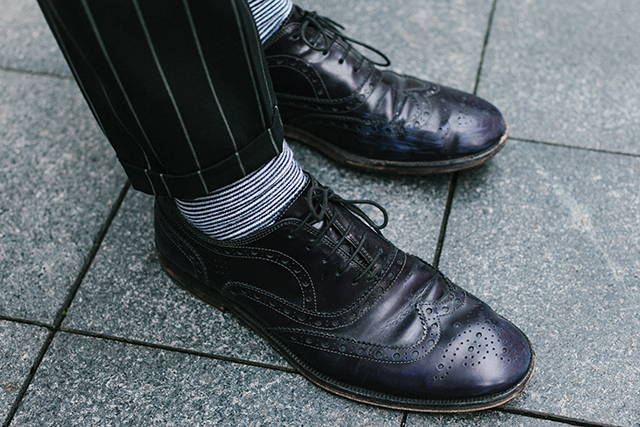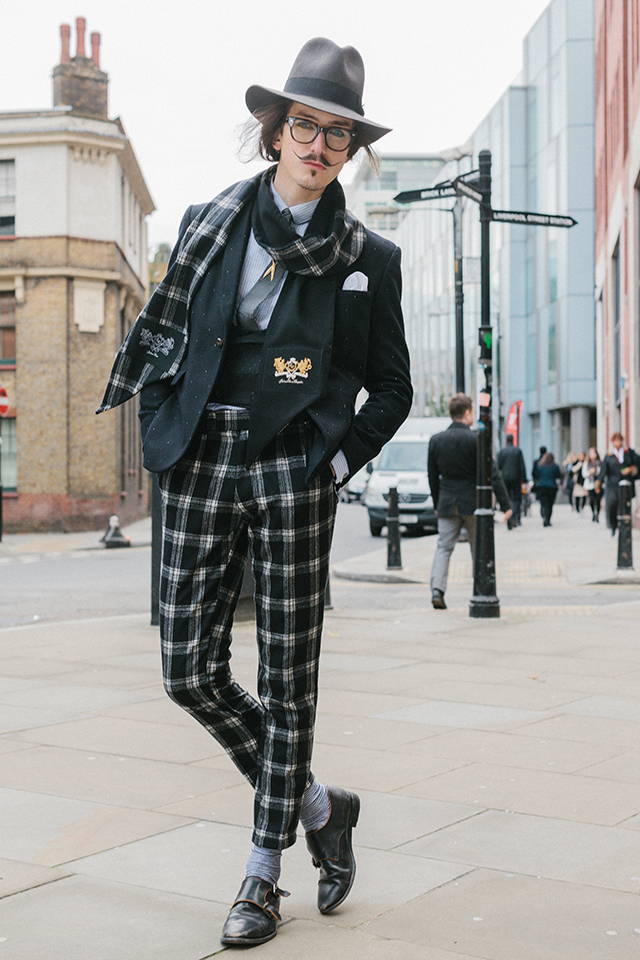 Checks, stripes, and polka dots in the streets of London.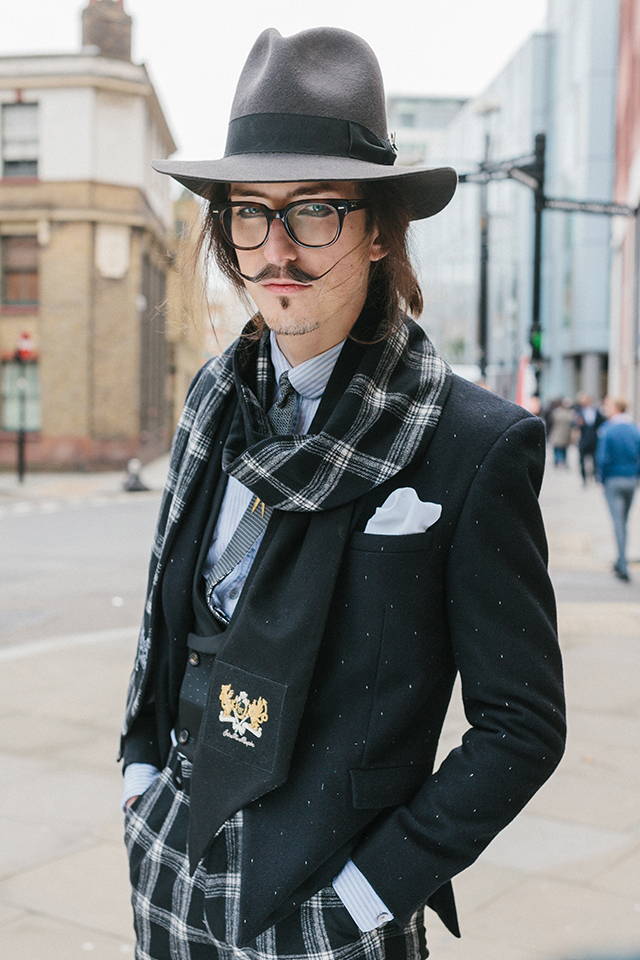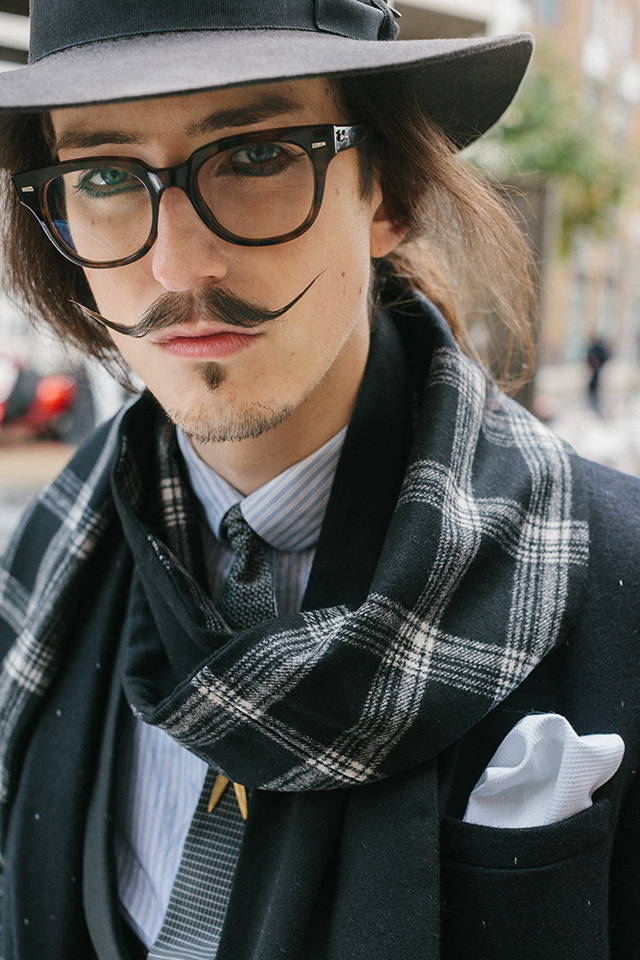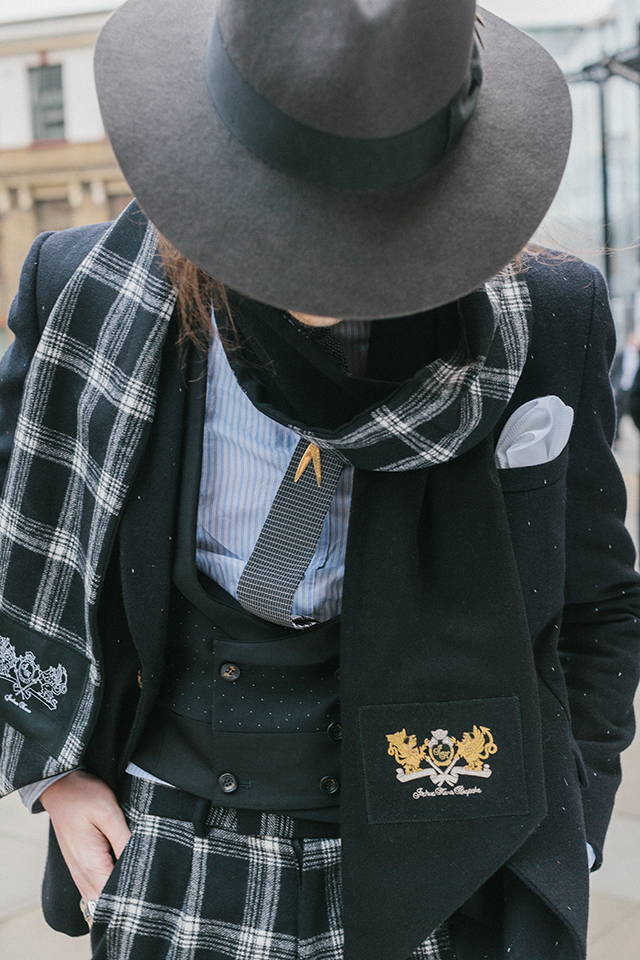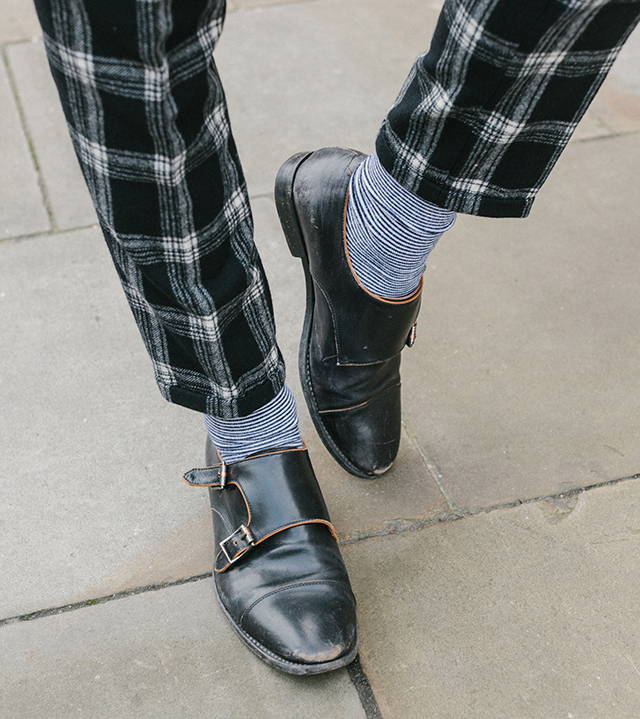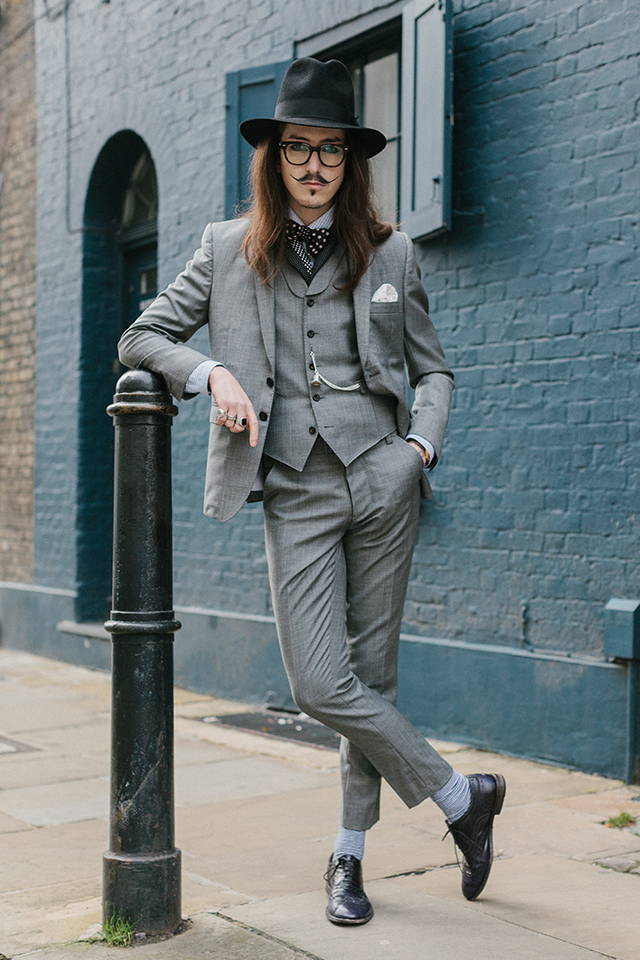 Here, Joshua proves that a simple grey suit can be completely transformed with grooming and accessories.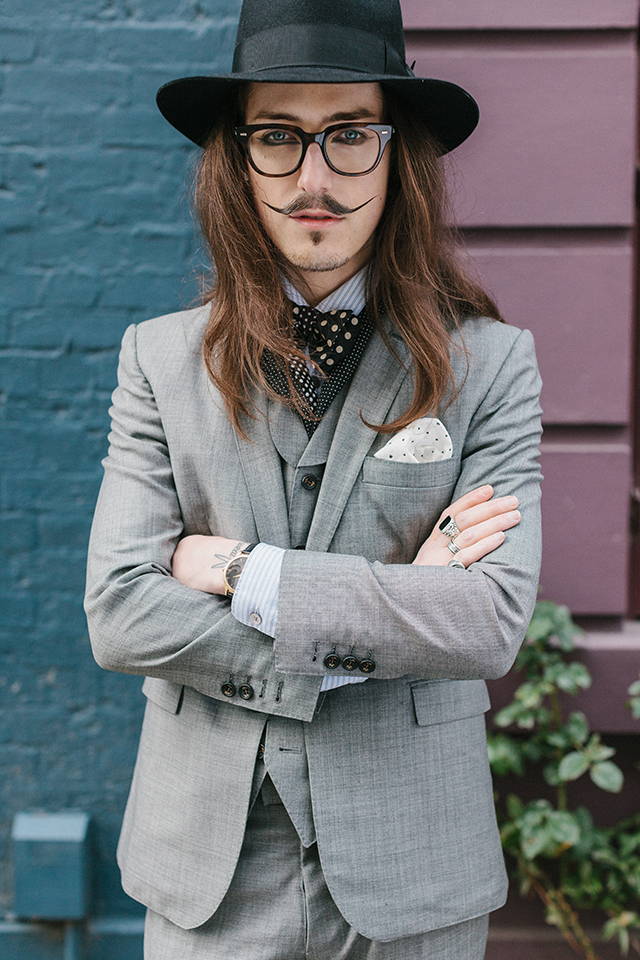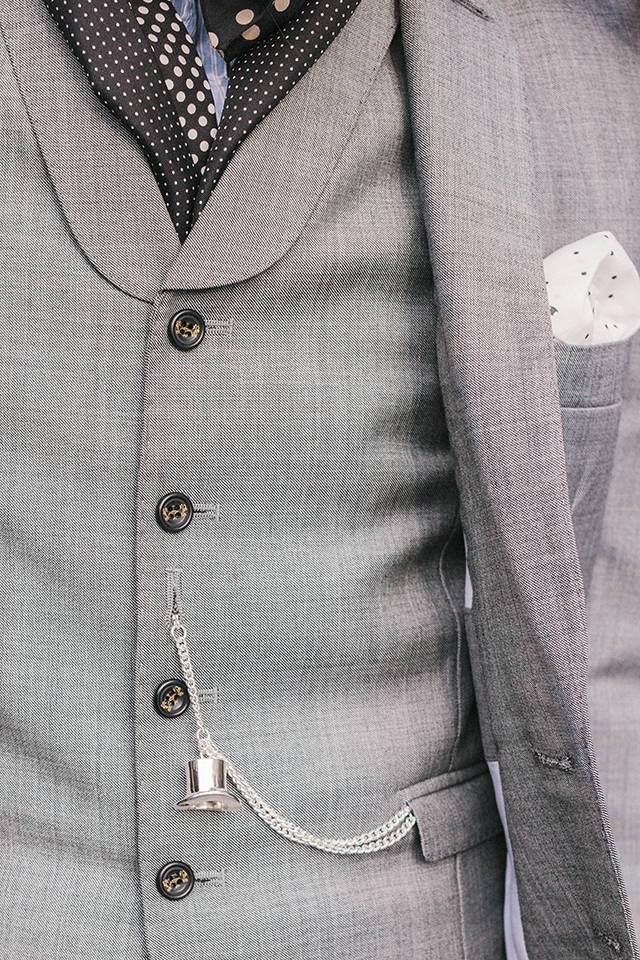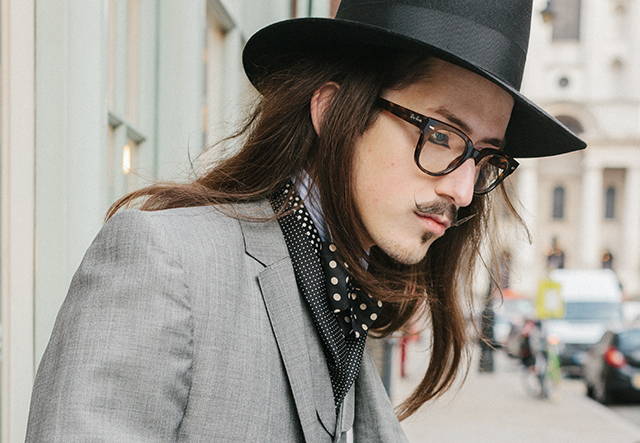 Thanks, as always, for reading and special thanks to Joshua for participating! 
Yours in style,
Dan