Introducing the New AOS Factory
Hi everybody and welcome to the new Articles of Style!
Over the past 12 months the team and I have been working hard to re-invent the AOS business with a number of major upgrades; a new factory, a new collection, a new website experience and a new content calendar that will be rolling out daily (make sure to sign up for email updates).
More on all that later. First, the news we're most excited about: our new factory!
AOS is no longer making garments with the Southwick factory in Massachusetts.
We are proud of the work we did together over the past 5 years - developing a new domestic supply chain for e-commerce and delivering thousands of fantastic custom garments to clients all over the world.
For AOS to continue to succeed and scale, however, we needed to find new partners who share our vision for the future; implementing state-of-the-art technology, developing the best garments in the world, offering a true bespoke fitting service online, and operating with transparency, innovation and sustainability as our leading core values.
Don't worry - we stay 100% committed to making all of our garments here in America.
As destiny would have it, we found a smaller family-owned bespoke factory in upstate New York that makes a world-class handmade garment. More importantly - we absolutely fell in love with the people behind this third generation family business. 
This is a whole new chapter for AOS (as you will see in the coming weeks), but here are some of the high-level improvements you can expect from our new manufacturing partnership. 
I am proud to say that AOS garments are now handmade, in true bespoke fashion. 
All jackets are full canvas. This is something we couldn't achieve with Southwick - to combine the soft construction and natural (unpadded) shoulder with a full canvas front that doesn't impact the balance or flow of the garment. 
In addition to the full canvas, the garment includes a significant amount of handwork: the sleeves are set by hand, the collars are set by hand, all the buttonholes are handmade (including a "Milanese" buttonhole on the lapel), the garment is even hand-pressed after every stage of production. 
All of this extra TLC adds up to a longer lasting, and better fitting, garment.
We now have a team of bespoke tailors who can hand-cut patterns.
As you may know, AOS spent the past 5 years developing the world's most robust Made-to-Measure program, but we still had some restrictions (for very unique/difficult fits) at Southwick. At the new factory we now have the ability to hand-cut patterns when needed - which means there is virtually no adjustment we can't do. 
This is a major step forward for AOS, for e-commerce and for American menswear. 
At Southwick we were forced to use models that were already developed, with only minimal tweaks to make them "AOS".
At our new factory we started from scratch and developed our own AOS aesthetic. That means we have our own lapel styles (including a much wider option - often in popular demand), our own collar shapes, our own shoulder constructions, our own canvas style, our own pocket styles, etc. 
This means that your new AOS garments will be even more unique and exclusive. Even the smallest details (like coin pockets and rubber grippers) are carefully considered and developed by myself and the AOS team.
One of the things we struggled with most at Southwick was order visibility. It was a 100 year old factory and from a technology standpoint it very much felt like it. Retrieving accurate order status information from the factory floor was nearly impossible. 
Our new factory partners share our vision of radical digital transparency. Mainly, the ability to share garment updates with clients (all over the world) in real time. This is a huge step forward for AOS, and hopefully for the future direct connection between customers and manufacturers.
Soon when you purchase an AOS garment you will receive weekly updates that not only share information about the status and ETA - but also technical "insider" information about how the garment is being made, and why.
Think of it like the Domino's Pizza Maker - for handmade bespoke menswear. 
Along with better visibility (via better technology and overall administration) comes guaranteed deadlines and additional rush delivery options. 
More on this soon. 
A Note On Returning Client Patterns
If you are already an AOS client who has gone through the fitting process -  don't worry, we have your pattern saved. You will not need to do another try-on fitting.
Given that our garments are now being at a different factory, with different construction techniques, however, we will proceed with only one garment first (if you place a bulk order) to review and confirm the translation of the fit, before we process multiple garments at the new factory.
As always, we want to ensure that your fit is locked in, so you love each of your garments and we can cut down on alterations and waste.
We will be sharing more about the new factory (and collection) in the weeks to come.
For now, here is a little sneak peek from a team trip we took up to the new factory in January: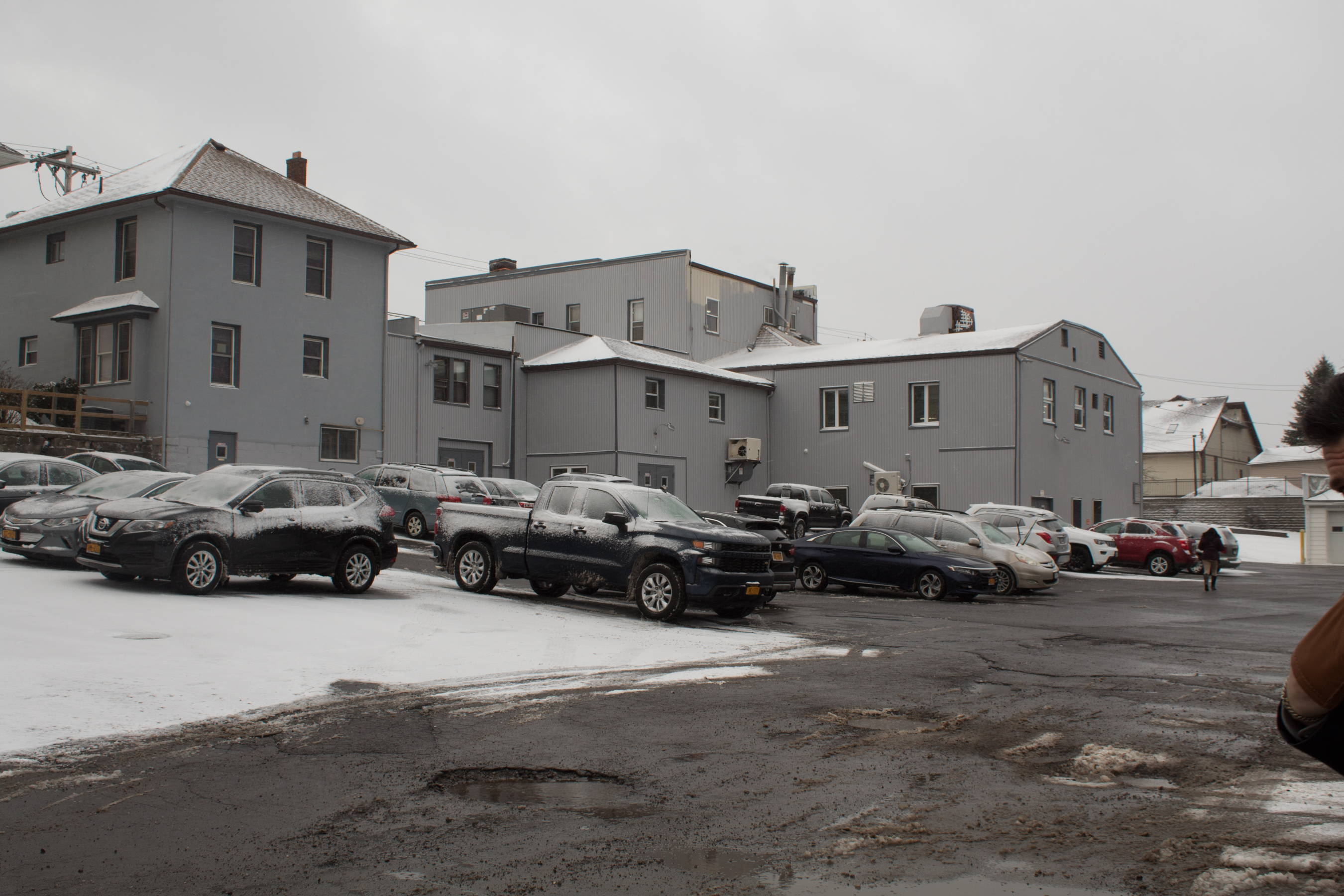 Our first trip to the factory in upsate New York was a snowy one.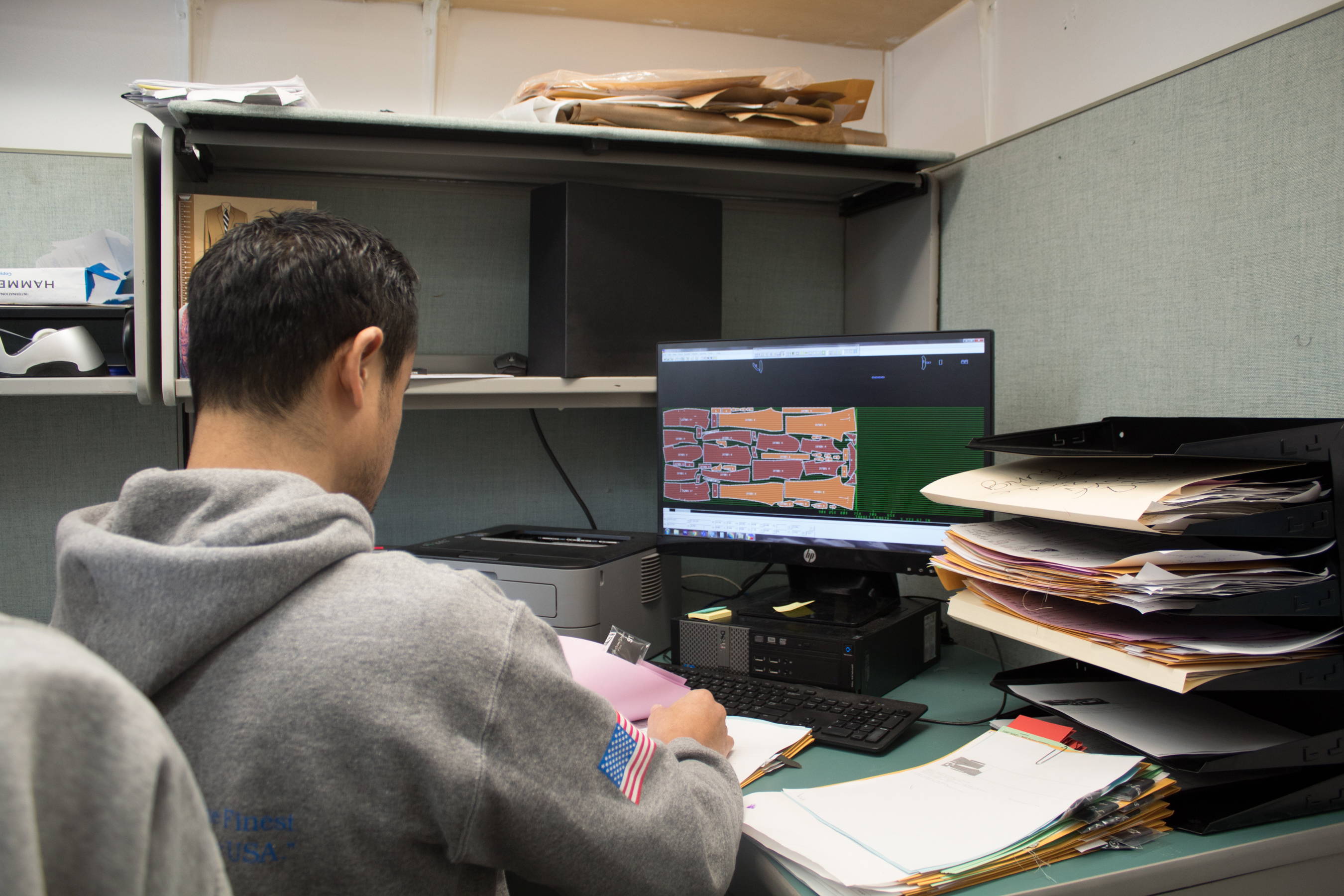 The CAD room - where patterns are digitally created and prepared for cutting.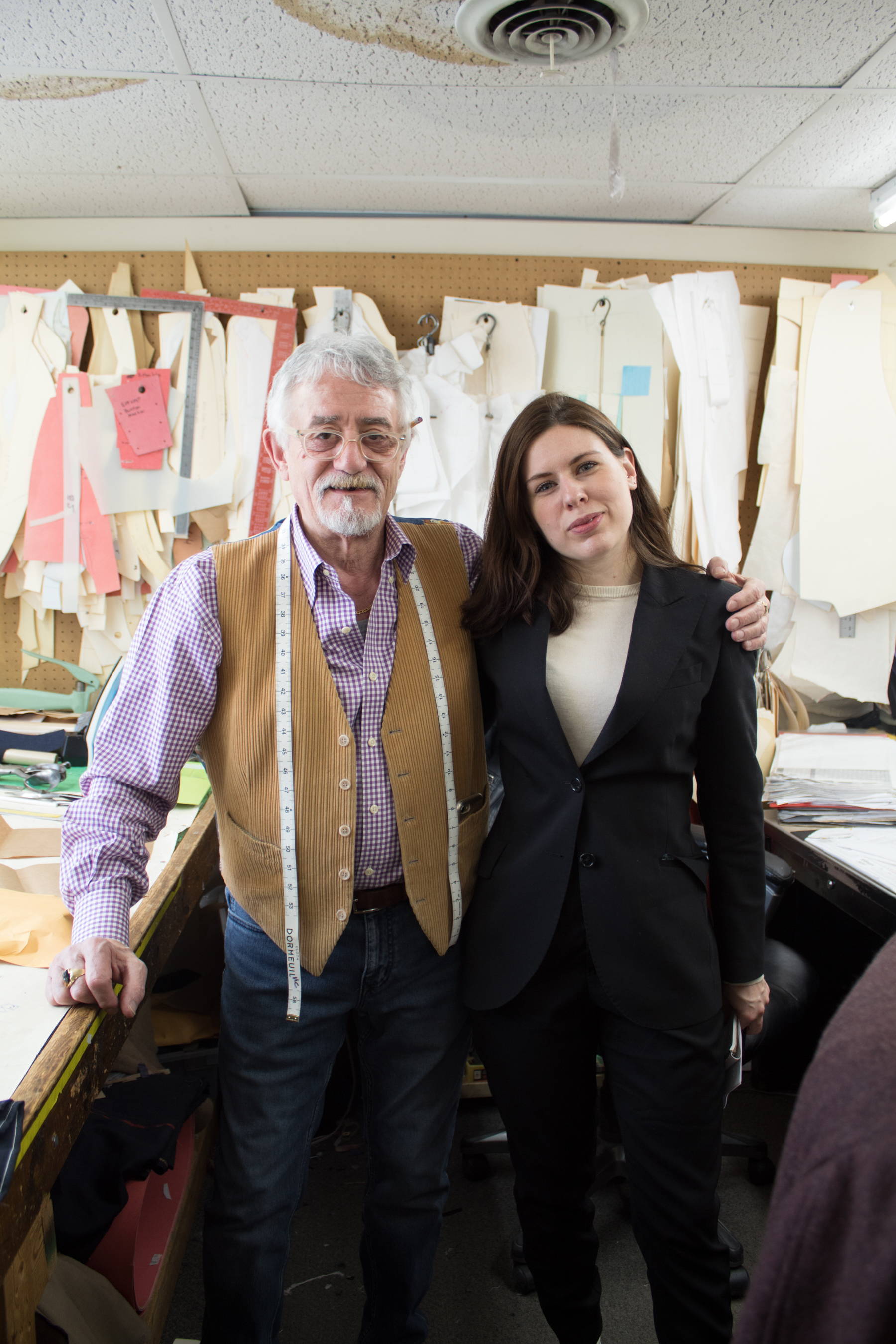 Head pattern-maker Victor quickly took our head fitter Morgane under his wing.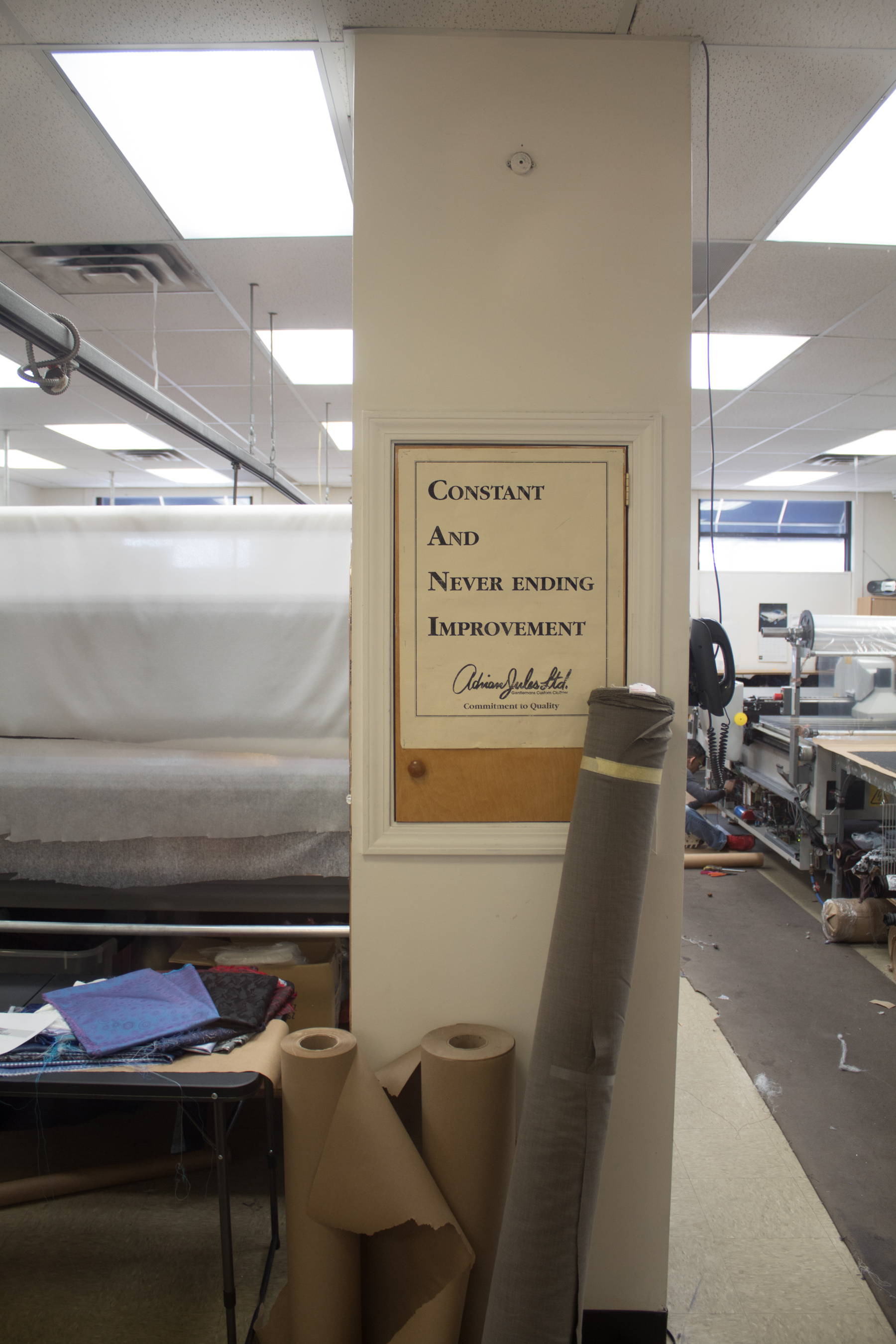 Motto.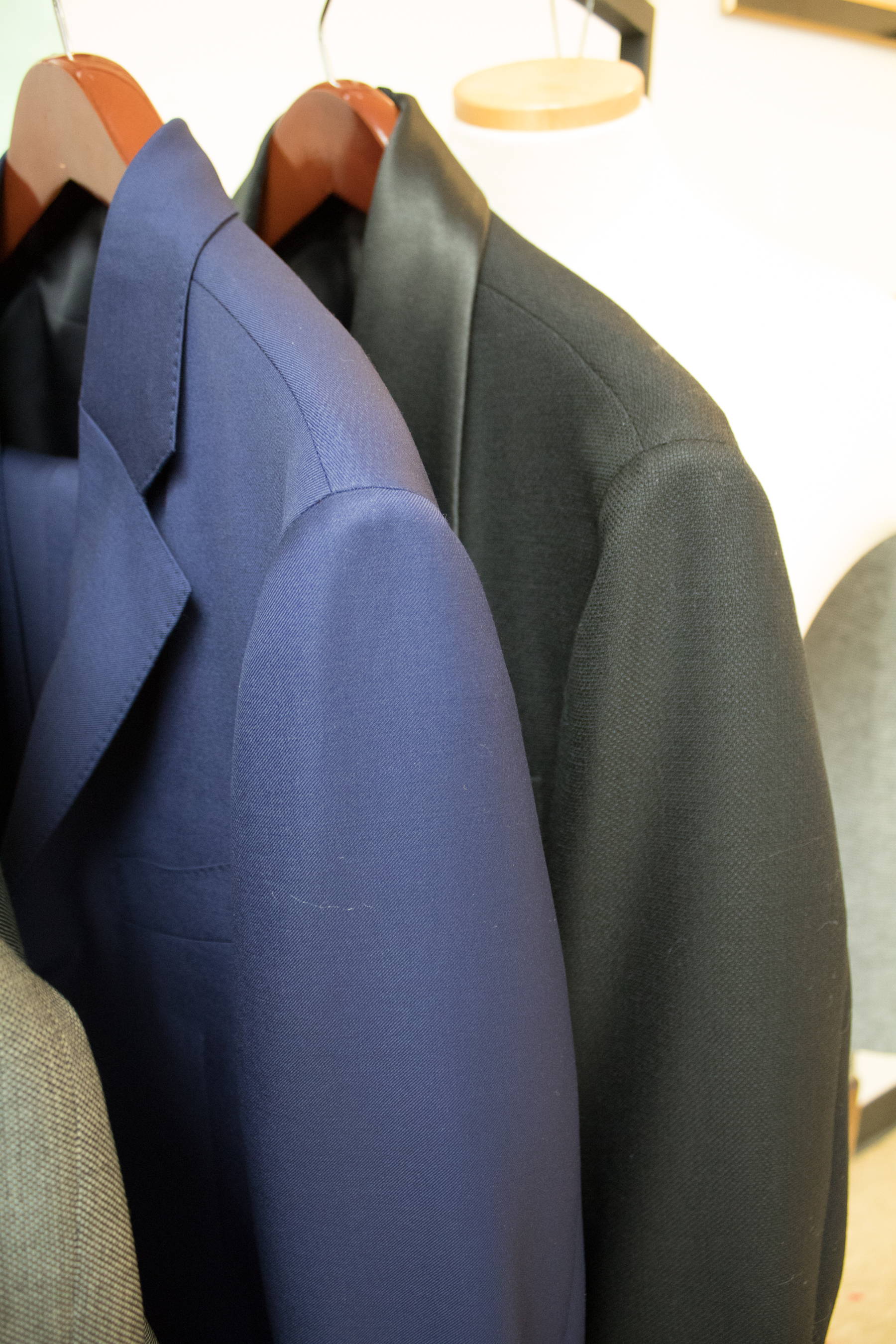 The first samples - after trying these on we knew we found a new home.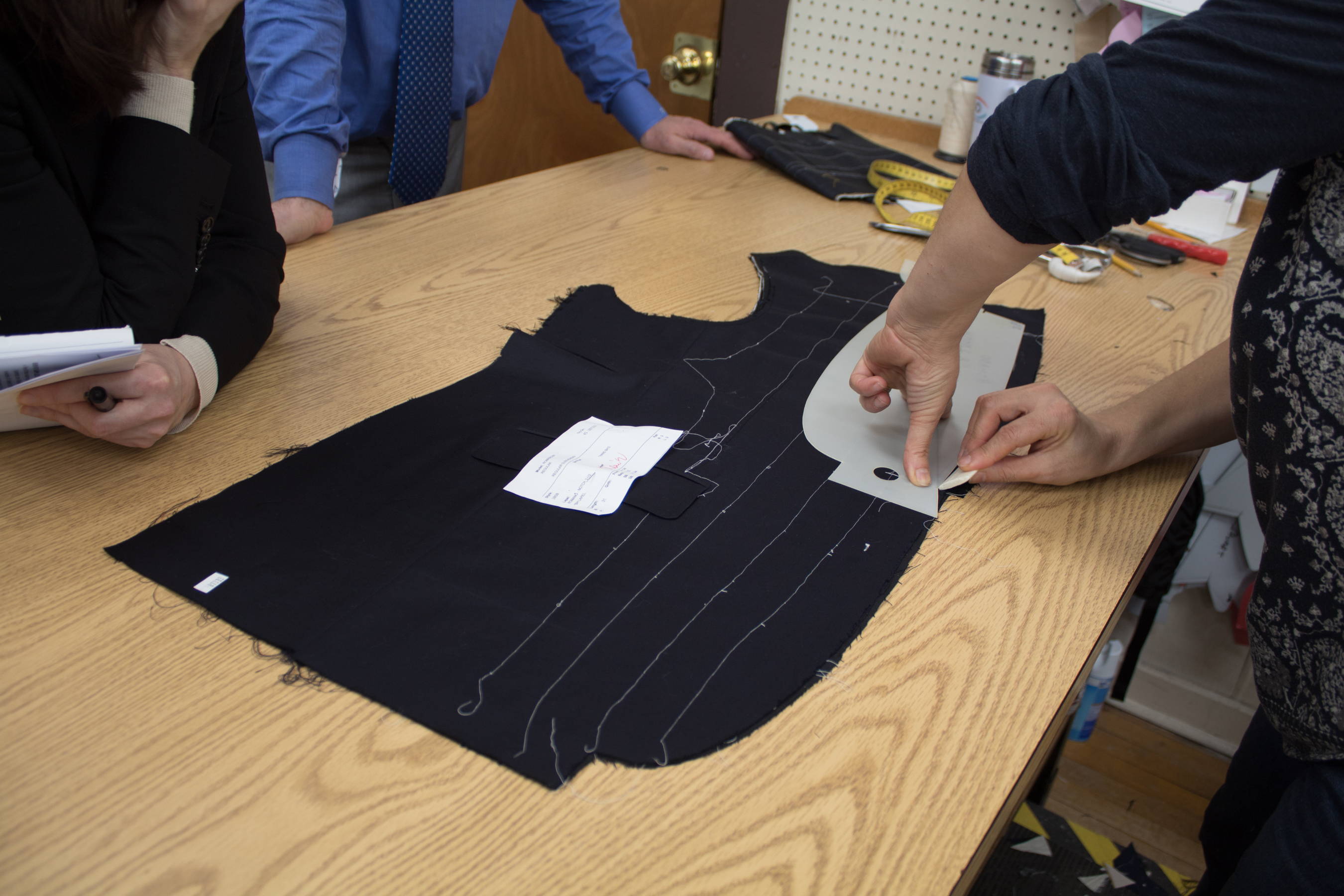 Hand-shaping the AOS exclusive lapel shape.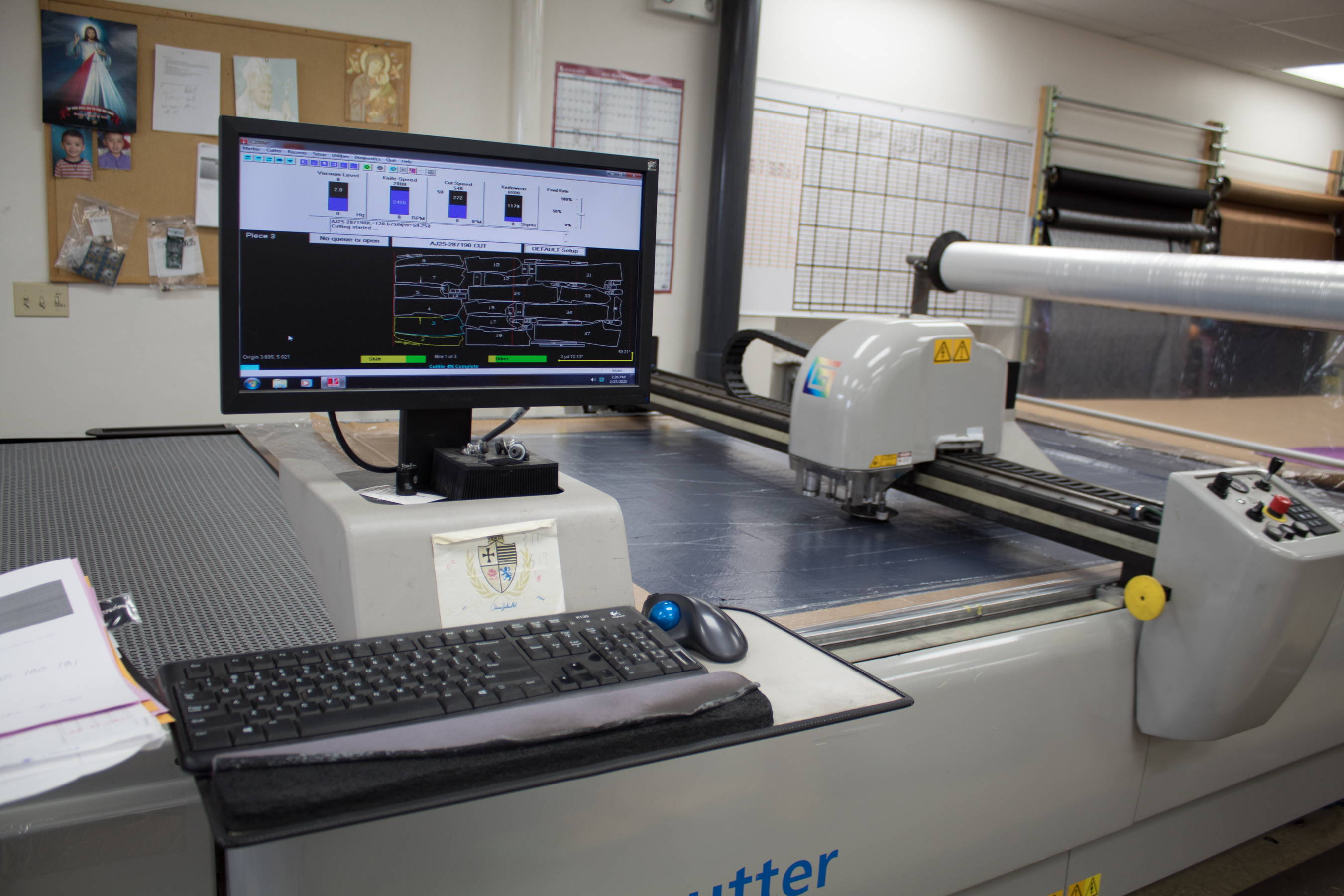 The laser cutter. Where precision meets efficiency. This speeds up production and cuts down on fabric waste.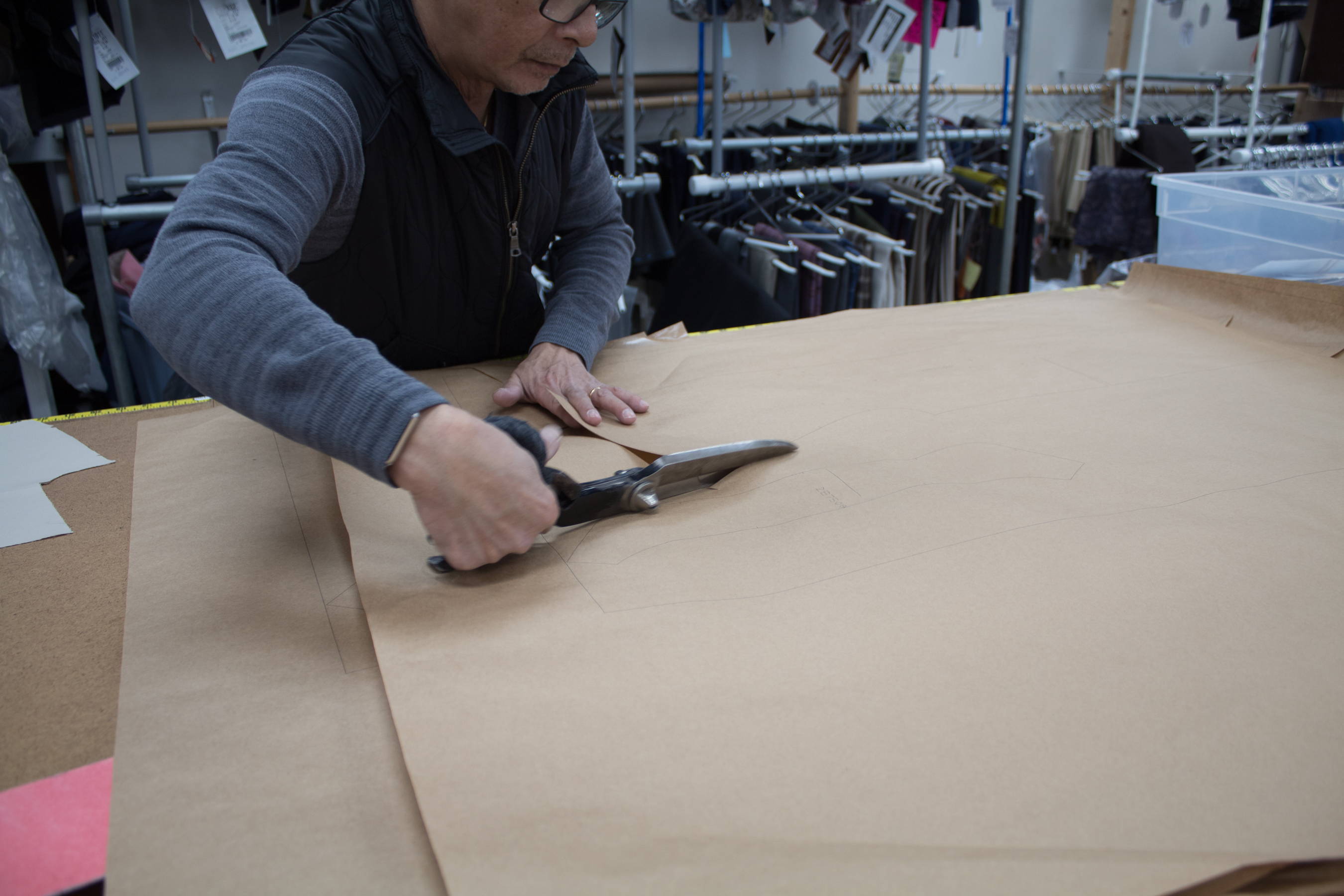 Hand cutting a paper pattern, the old fashioned way. Some things are still better done by hand.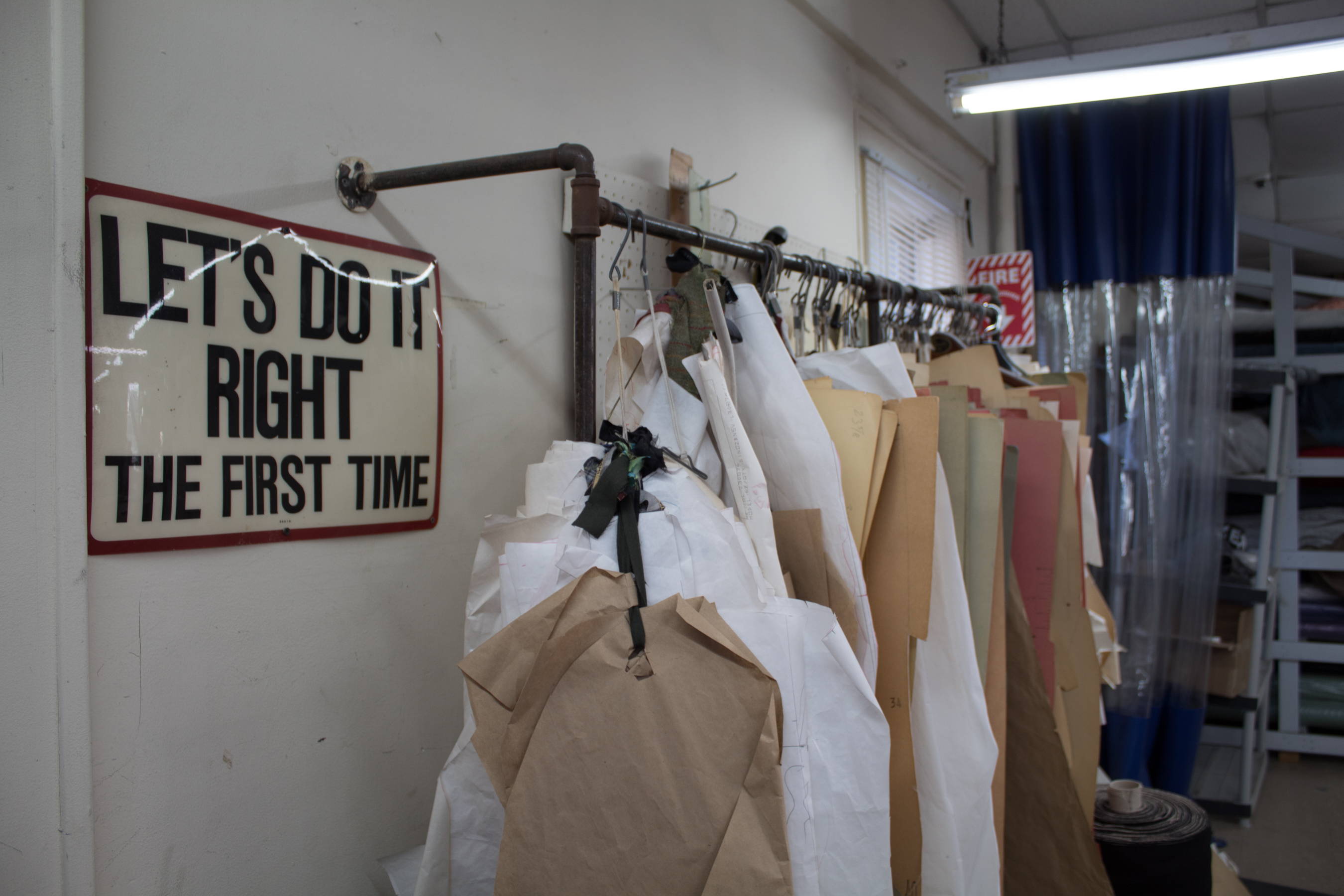 Amen!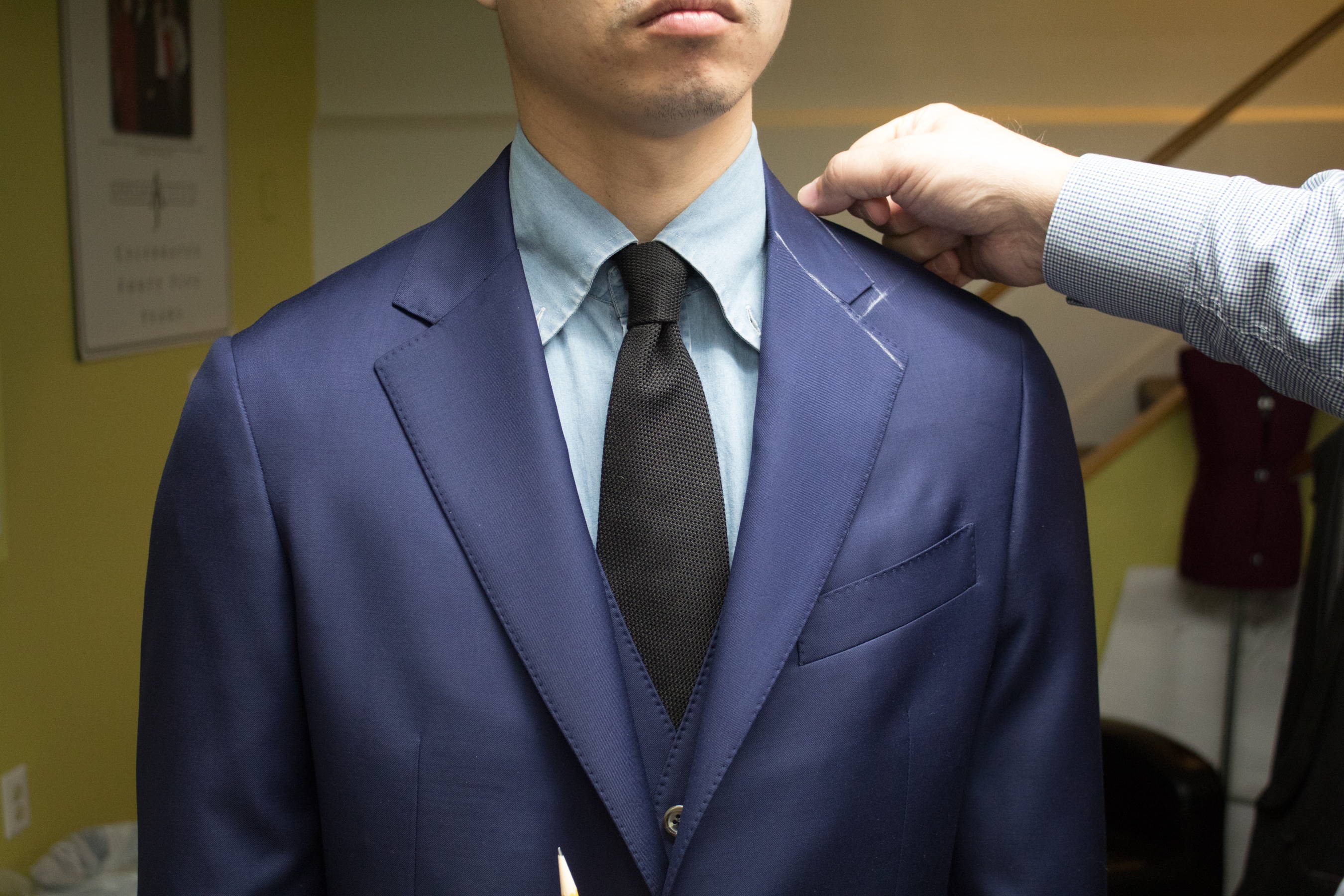 Discussing the gorge and the curvature of the top collar.
Discussing some minor adjustments.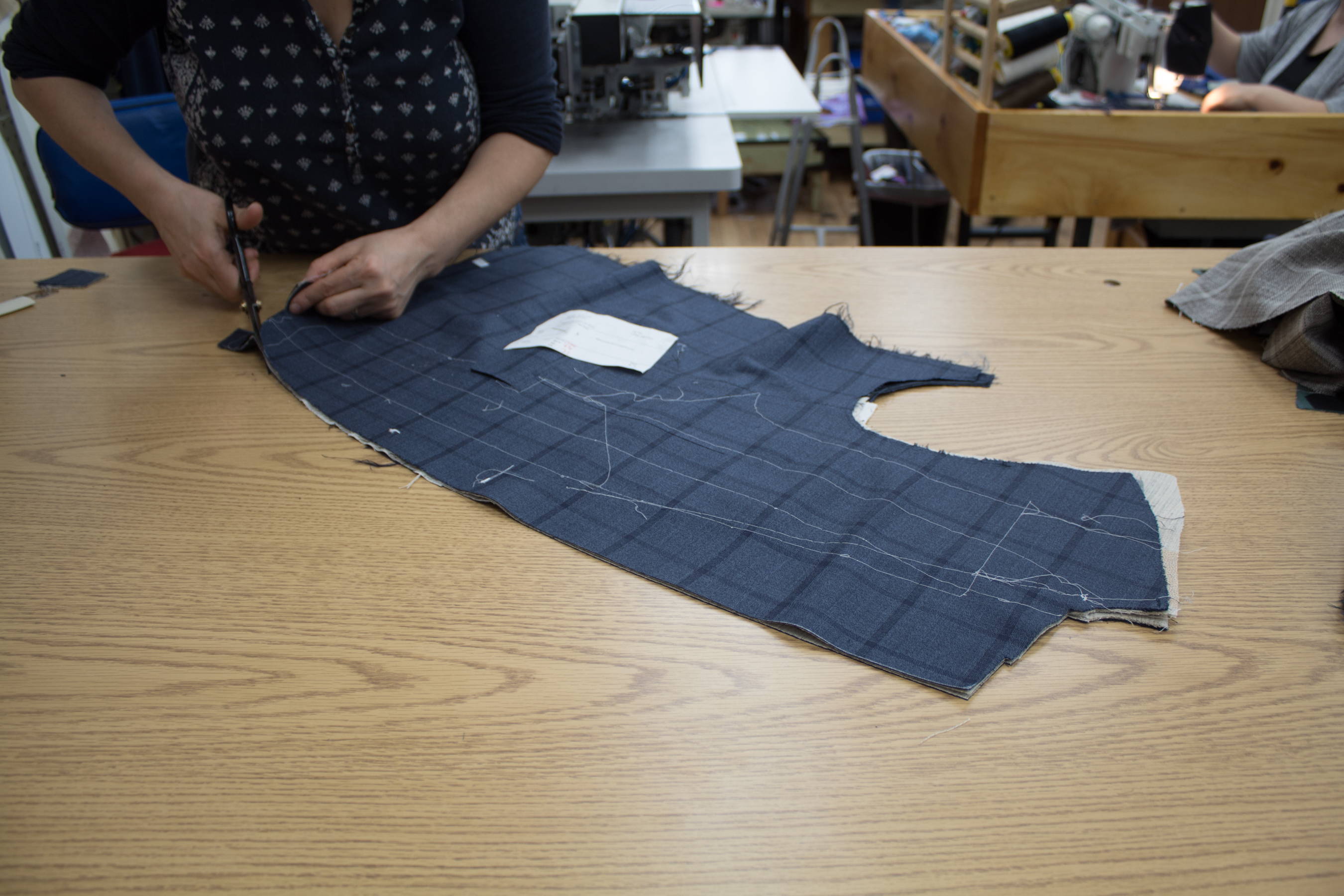 Hand-trimming the front edge.
Hand making buttonholes.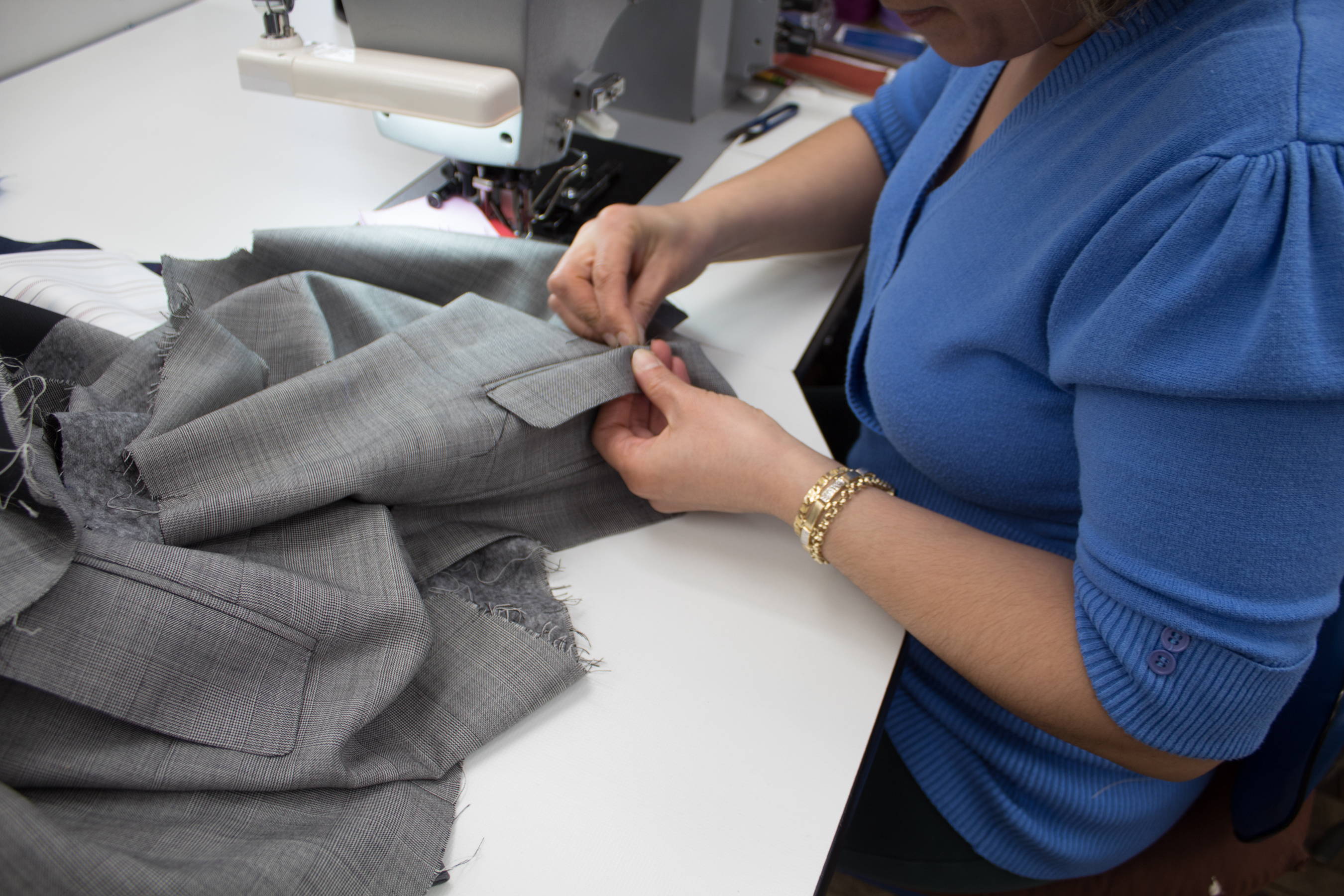 Hand pic stitching the pocket flaps.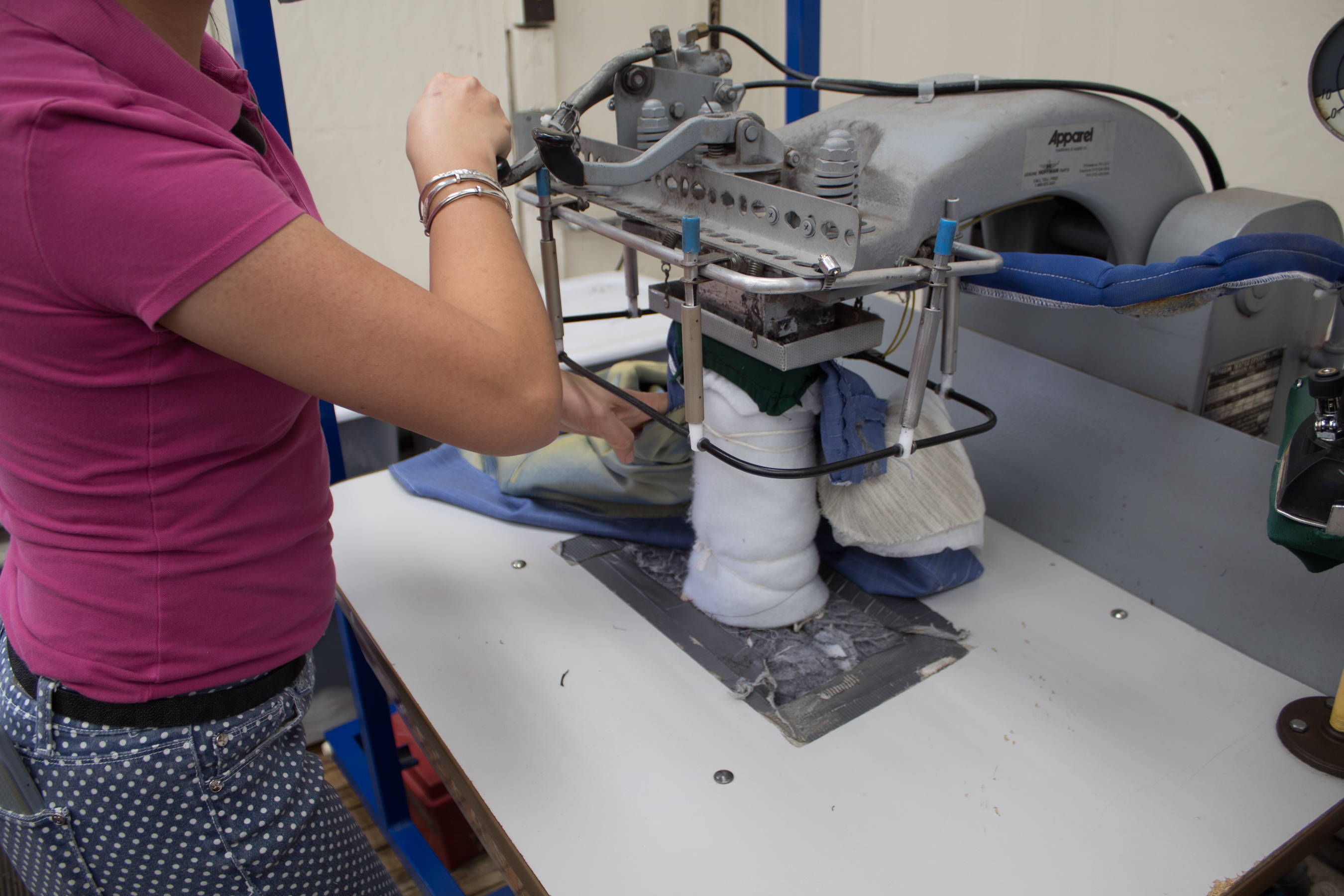 Pressing is critical to quality production. Every garment is specifically pressed after every sewing stag. Here; creating shape in the armhole.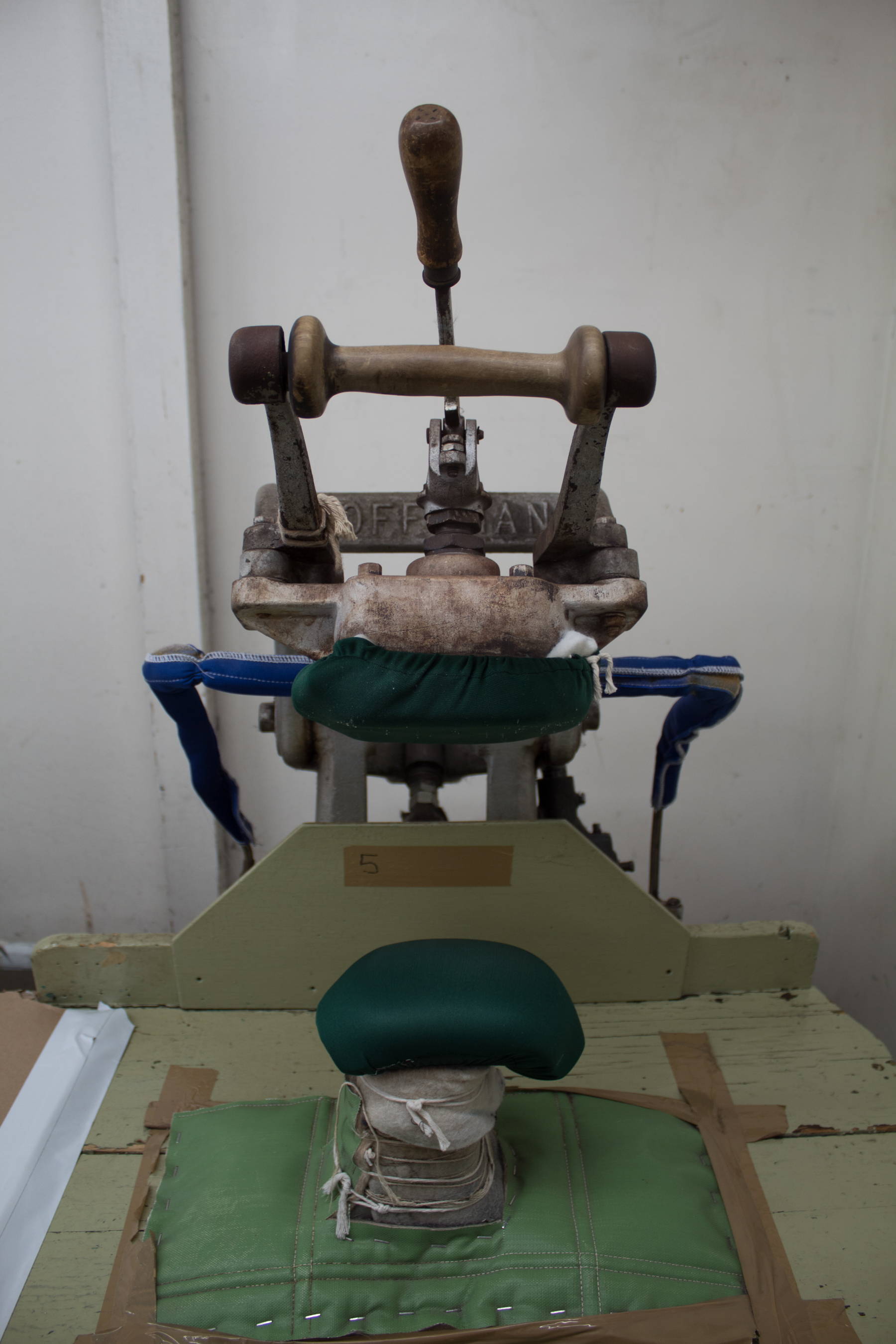 A press machine custom made for the top collar only.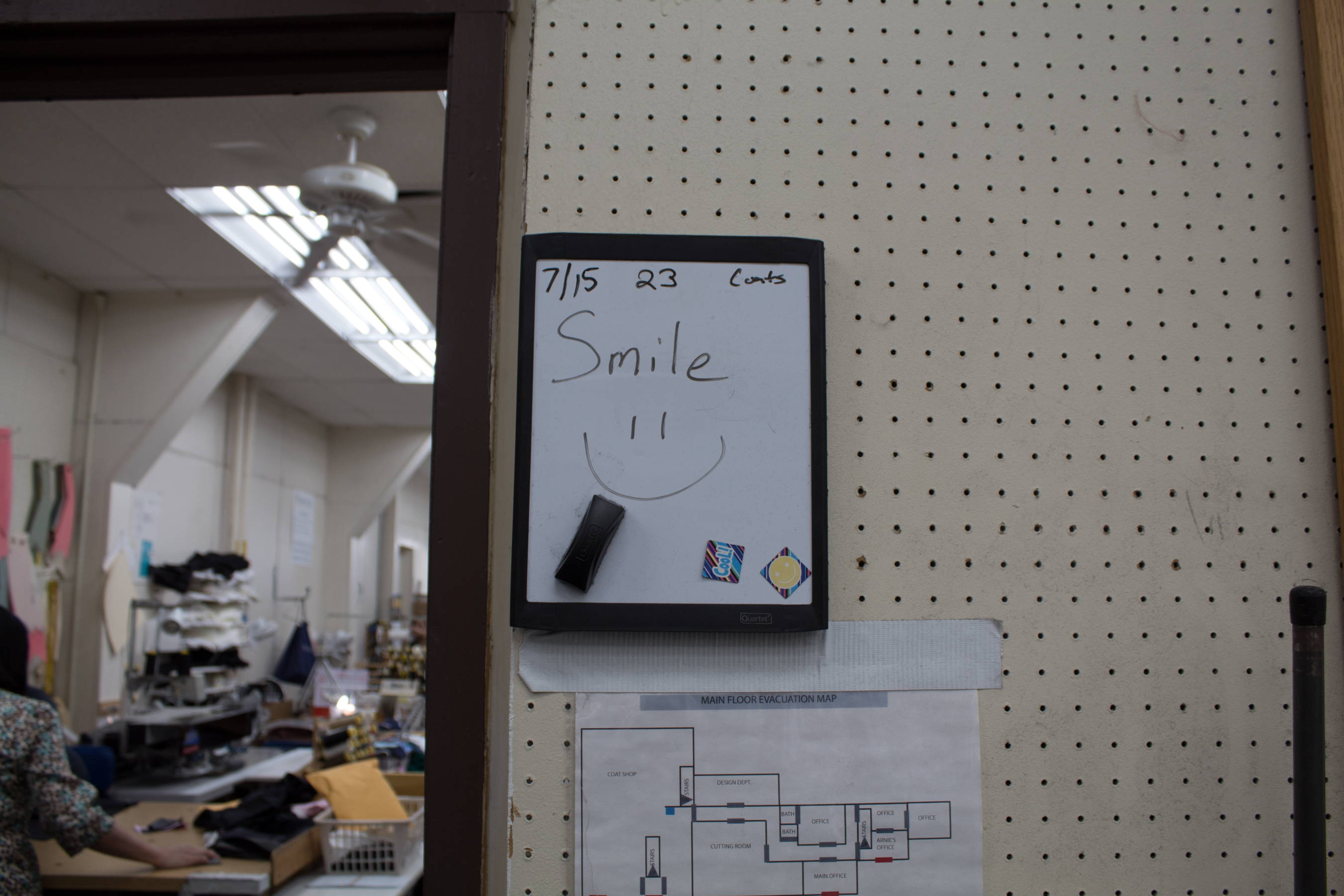 Important reminder!
Thanks, as always, for reading. 
More on our new factory and collection coming soon.
Hang in there - the best is yet to come.
Yours in style,
Dan Trepanier