Custom clothing is a people business.
Sure, e-commerce can help you reach more people and deliver a more streamlined experience.
But one thing I've learned is that you cannot completely remove the personal connection involved with custom clothing.
As tailors and designers we like to focus on the back-end. The product. The quality. The fit. We think this is ultimately what the customer is paying for. And for many customers, it is.
But a big part of this business - one that can make or break you - is the front end. The client relationship. The personal recommendations. The style advice. The lessons. The dos-and-don'ts. The embarrassing questions. The planning for future events. The special requests for one-of-a-kind garments. This is the fun of it. Someone to enjoy this menswear playground with, and to teach you a few moves.
When we closed our Soho shop, we no longer had a way for customers to meet us face to face. So we started testing Zoom appointments, which have become a huge success and an important part of our business. Customers love them, and we love them.
As our Zoom appointments began to catch steam (we're now meeting with 4-5 customers a day, from all around the world) I knew we needed to add a new member to the AOS team; someone we could trust to take good care of our customers.
Enter Matthew Perez.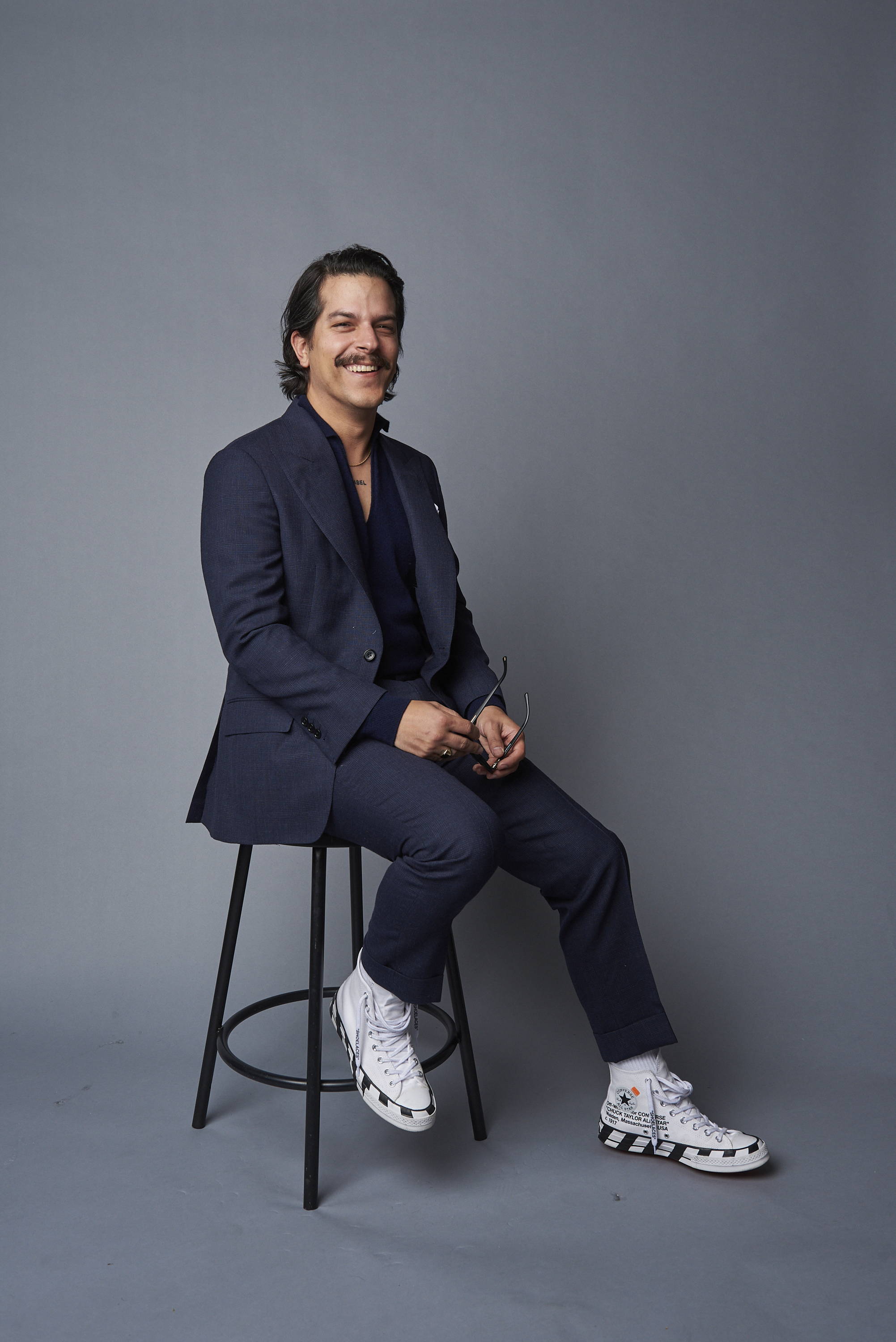 I had known Matthew, and his father José, for a couple years at this point. It's a small world, and when you sell as much custom clothing as these gentlemen did, I'll find out about you, lol. For real though.
Matthew worked with his father for Tom James; a company that I have great respect for and that has been an inspiration to me for many years. Their founder Spencer Hays (who started as a door-to-door bible salesman) was able to scale the concept of made-to-measure clothing into a certified business empire. Along the way he partnered with world-class clothing factories and fabric mills to create the most sophisticated vertical custom clothing operation in America. He did all of this with virtually no website or social media presence. Just pure old-fashioned salesmanship; phone calls, hand shakes and follow through. Above all else, TJ is a fantastic sales organization that knows how to train young people for long, successful careers. 
Needless to say, I knew I could learn a lot from these gentlemen. They also happen to be two of the nicest people on the planet (complete with charming southern accents), so I looked forward to our lengthy phone calls every few months. I would pick their brains about in-person sales tactics, and they would pick mine about digital marketing or remote fittings. Our businesses were quite different, but also quite similar.
Fast forward to Fall 2021 and I hadn't heard from Matthew in maybe six months. I was shocked to discover he had made a career change; he left the menswear business to pursue his other passion of digital marketing. Bummer.
Then one day I found myself in a pinch. We had 3 zoom appointments booked on the same day, at the same time. Wes would take client #1, I would take client #2, but we didn't have a third stylist to handle client #3.
So I called Matthew that morning, out of the blue. "Hey man, what are you doing at 2pm today?". With no questions asked, he stepped in to help us with client #3. And he absolutely nailed it. Later that night client #3 emailed our whole staff to say how great of a zoom meeting he had with Matthew, and how excited he was for his first AOS garments.
After a few more "test appointments", it became clear that Matthew was a great fit for Articles of Style. So now we're making it official! Please join me in welcoming the newest member of the AOS team; Matthew Perez. We couldn't be more excited to have him.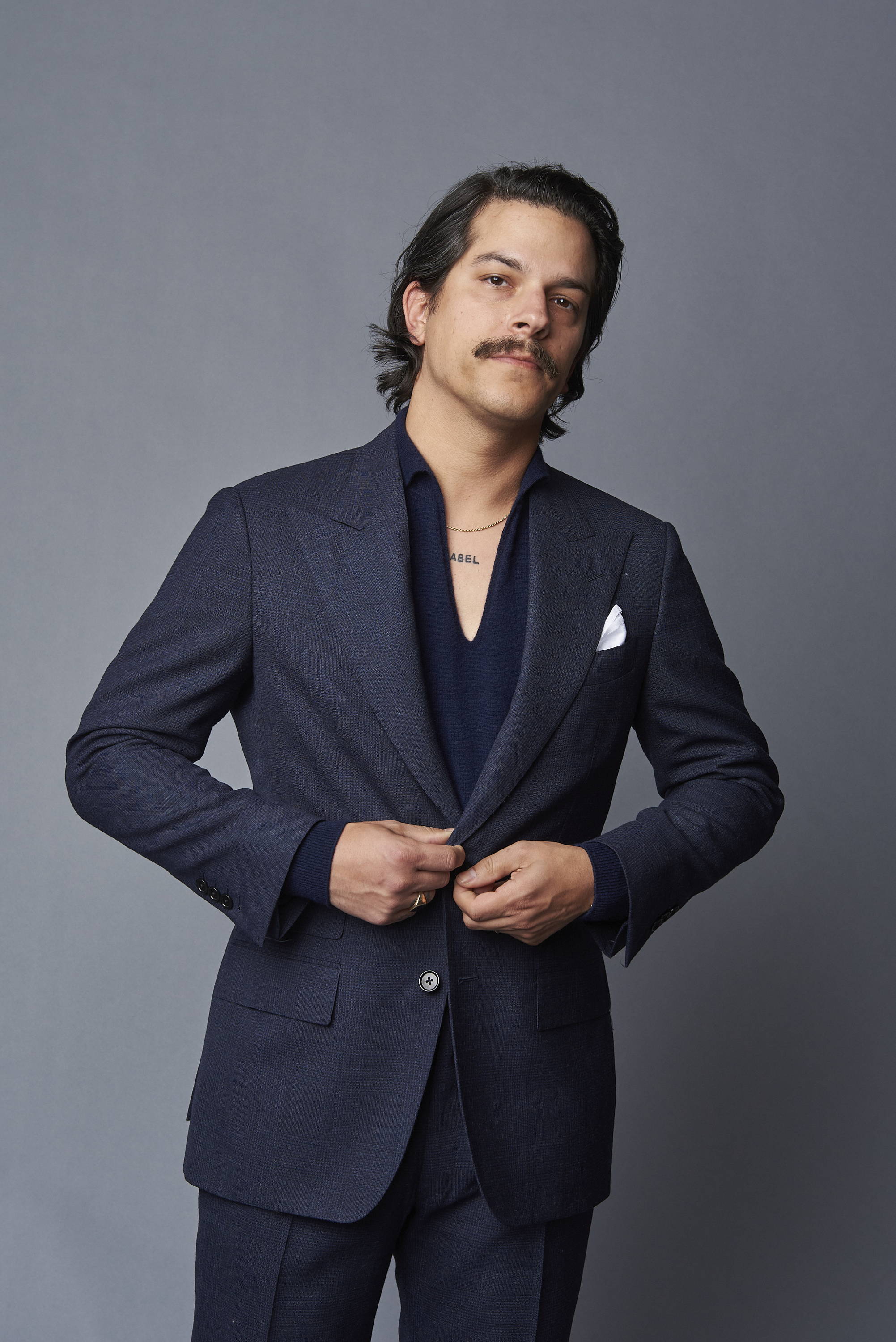 I wanted Matthew to introduce himself to all of you, so when you book your first Zoom appointment, you'll be familiar with who you are meeting with.
Below is a little background on Matthew Perez; the bass-playing, lego-building, super dad-ing, generational haberdasher who meets with AOS customers all over the world from his home in Atlanta Georgia:
"Clothing is in my blood.
The only job I've ever known my dad to have is that of a clothier. Throughout my entire childhood, I watched as he put on beautiful suits and ties every morning and went out and worked 12-13 hour days. All I knew was that…he sold suits.
As I entered my late teenage years and into college, I never had the desire to go into the clothing business. I think there's some respectful defiance around that age, where sons don't want the same career as their dads. I was going to be a full time musician. I got signed at a young age and toured all over the world with my band. I lived the dream. However, about five years in, I realized that the rock n roll lifestyle doesn't pay nearly as well as it's portrayed on MTV. After one of our tours I decided that it would be in my best interest to get a "real job".
As I walked around my local mall one day, I noticed this beautifully decorated store called Ralph Lauren. I went in and, using the elementary clothing knowledge I picked up from listening to my dad, I struck up a conversation with a very nice man at the front of the store. We chatted for about 30 minutes and at the end of our conversation he asked, "hey do you want a job?" (turns out he was the store manager). And so I began my first job in the clothing business.
RL has an incredible way of training its employees, including teaching the finer points of proper tailoring. This is where I developed my obsession with menswear. I worked at Ralph for two years (long enough to meet my wife who started on the same day as me) but after a while I wanted to have a chance at more upward mobility; to make more money and build a business for myself. So I got to talking to my dad some more, this time with a little more understanding of clothing and sales.
My father is an extremely successful salesperson at Tom James, but I didn't really know what he did, or how he did it. I didn't know about the product, how it was sold, how it was made, where it was made, etc. My thought process was simple; if my dad can do it, I can do it too. Obviously, I had a lot to learn. But I had the drive, and a fantastic mentor.
Over the next 10 years I would learn the ins and outs of made-to-measure tailoring, build my own book of business and eventually team up with my dad to become the #1 sales team in the world. It was a dream working with my father and I'll always treasure those years we had together and everything he taught me.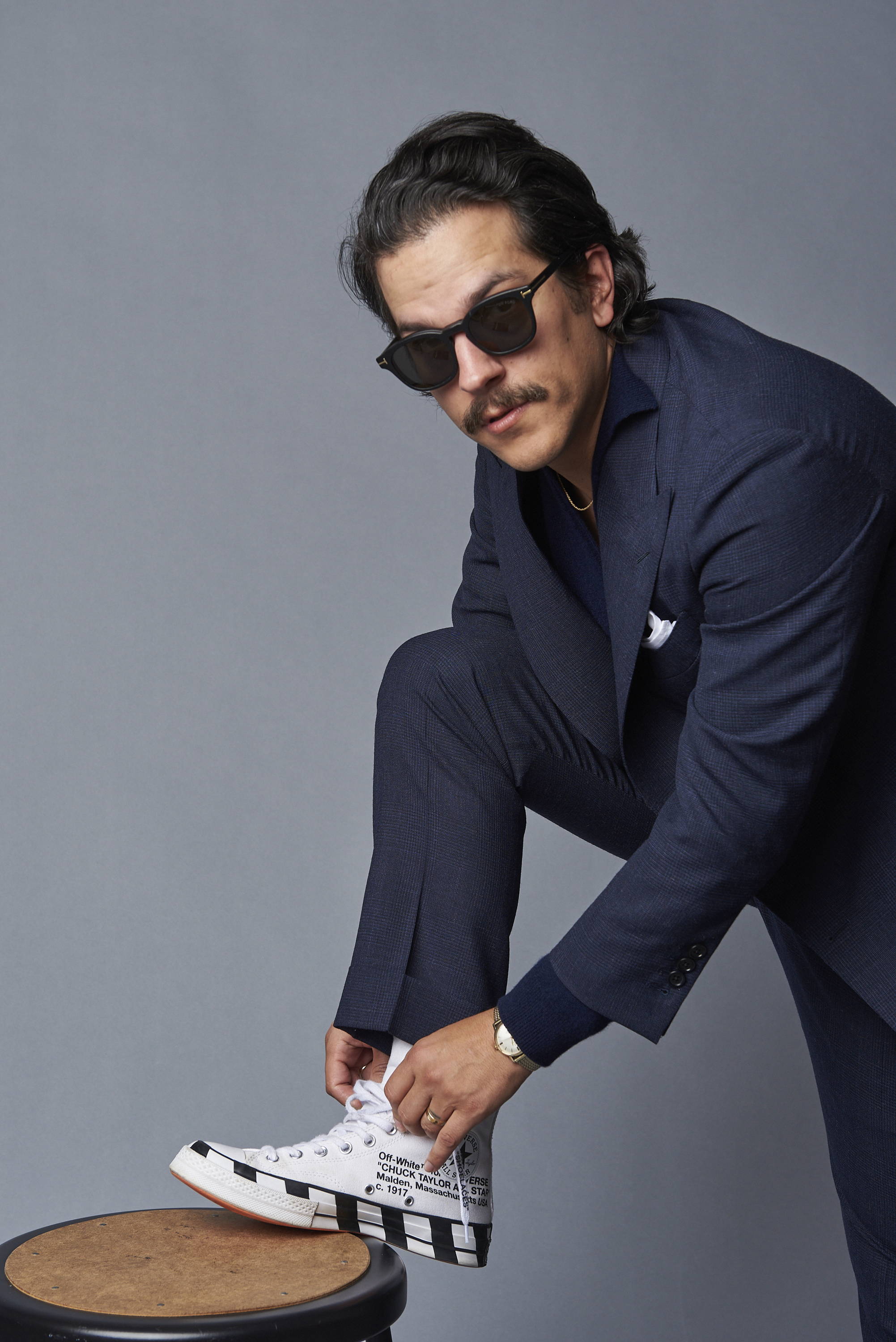 Around 2012 I started reading "The Style Blogger" (Dan's original blog which eventually became Articles of Style), and this really helped me in my clothing business. TSB allowed me to read about menswear, learn new things and implement them into my own personal style. I was getting better and my clients took note, too.
When Dan and his team made the transition from TSB to AOS, it was a moment of clarity for me. I always had an itch to be part of an up-and-coming brand (I studied digital marketing) and contribute to a new way of doing things. Dan proved that it was possible to create a hands-on luxury experience online. I remember my dad and I talking about how the AOS approach to online-bespoke was genius. "Imagine if we didn't have to drive all around the country...and we could meet customers anywhere in the world from our computers!?".
Around 2018, Dan and I actually began chatting on instagram about menswear; we talked about building a business, about the direction that menswear was heading and about the future of custom clothing. The more we talked, the more apparent it became that we could eventually help each other. But it was the thick of the pandemic and the time was never right.
In 2021, after leaving TJ and being out of the menswear business for a bit, I made the leap over to AOS. It was an opportunity to merge my love of menswear, brand development, and e-commerce all together. I've been in the clothing industry for over a decade now and I can say that AOS is one of the finest menswear companies I've ever been involved with. The vision that Dan has created is the future of this business. To be able to provide a bespoke experience, backed by a handmade product, to clients all around the world is a concept that has proven to be simple, effective and industry-changing.
To our team: Dan, Wes, Morgane, Nikki…it is an absolute joy to work with you. You are 4 of the finest people I've ever met, and y'alls creativity pushes me every day to be a better clothier.
To our customers: I have met many of you already on zoom, but if I haven't had the chance to virtually sit down with you, I'd love to meet you. We have a lot of exciting new things coming up, and I'd be happy to personally walk you through it.
To book a zoom appointment, you can email me directly Matthew@artclesofstyle.com or call/text me anytime at +1 (646) 694-0344. 
And lastly, if you're in the Atlanta area, I will gladly meet you in person.
See you on Zoom!
Matthew Perez"
Thanks, as always, for reading. 
Yours in style,
Dan Trepanier & AOS