Custom Suits for Women
You may have heard rumors that we're making garments for women…
It all started with the wife of one of our favorite clients.
"You guys make my husband look so good! Can I get one too?".
She didn't realize it at the time, but this started a long journey. One that is still ongoing.
We are currently experimenting with custom tailoring for women. To date we've fit roughly a dozen women from all around the US, and the results have been exciting and encouraging.
Because of our custom try-on process, which allows us to review a custom "test fit" together before we cut the final design, AOS is uniquely positioned to deliver custom clothing for all body types, and all preferences.
Women's Custom: How It Works
Design your garment and purchase online
We will email you instructions on how to measure your body
With your body measurements, will make a custom test suit for you, and mail it to you
Our team of tailors will review your test suit fitting (photos of you wearing the test suit + your written feedback/preferences)
We will make adjustments to your pattern based on your test suit feedback, then cut your final design to fit you the way you want it
If, for whatever reason, either of us doesn't feel comfortable with the look & feel of the test suit, we will refund your purchase and you can keep the try-ons.
We want to encourage women to buy and make it risk-free for you to try AOS!
We are planning to design a dedicated women's collection, but for now, anybody can purchase ANY of the garments available in our online shop, including suits, jackets, trousers, outerwear, etc.
Keep in mind we have thousands of additional fabrics available – so if you have a design in mind, send us pictures or ideas and we can create something one-of-a-kind together.
Performance Hopsack Suit in Emerald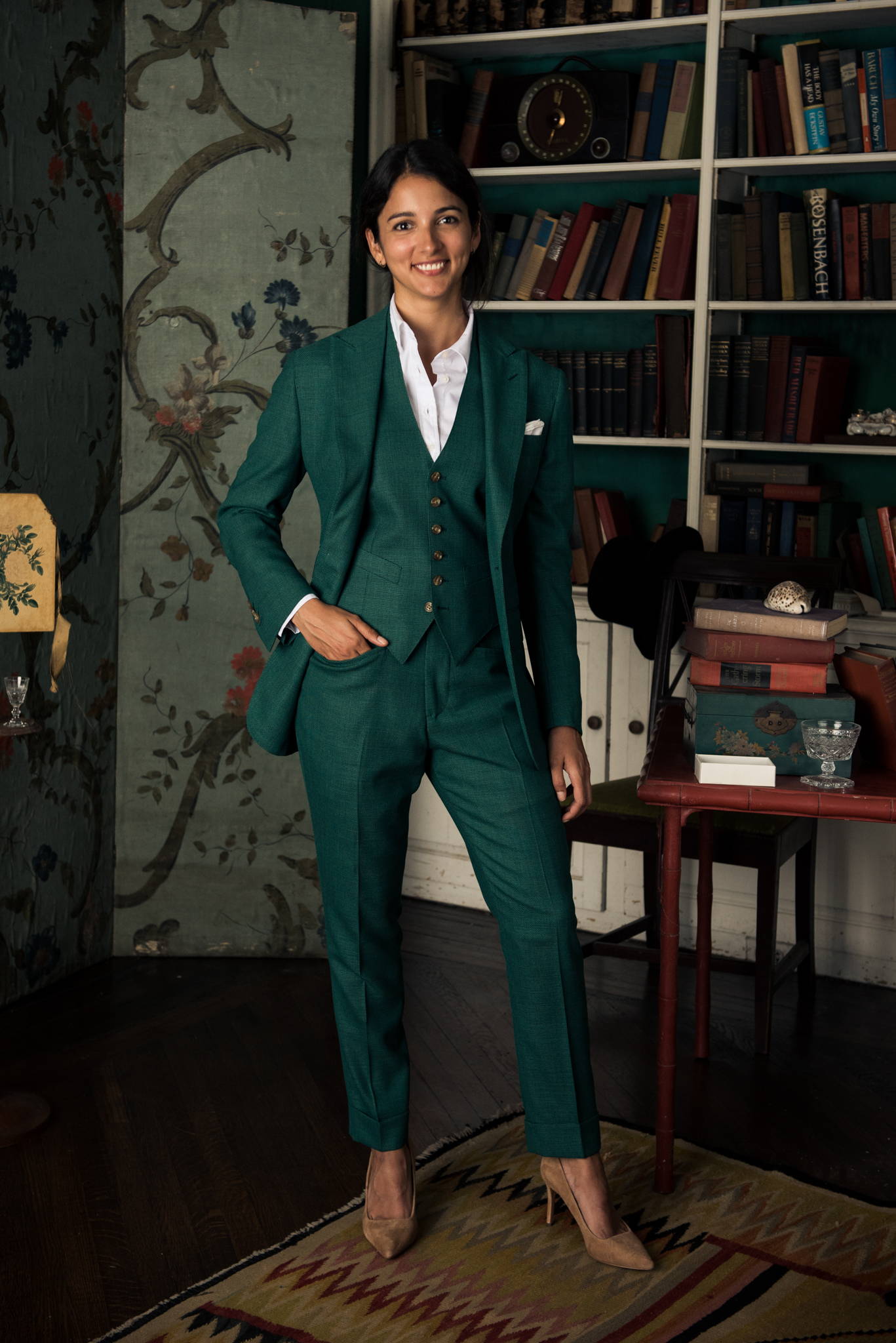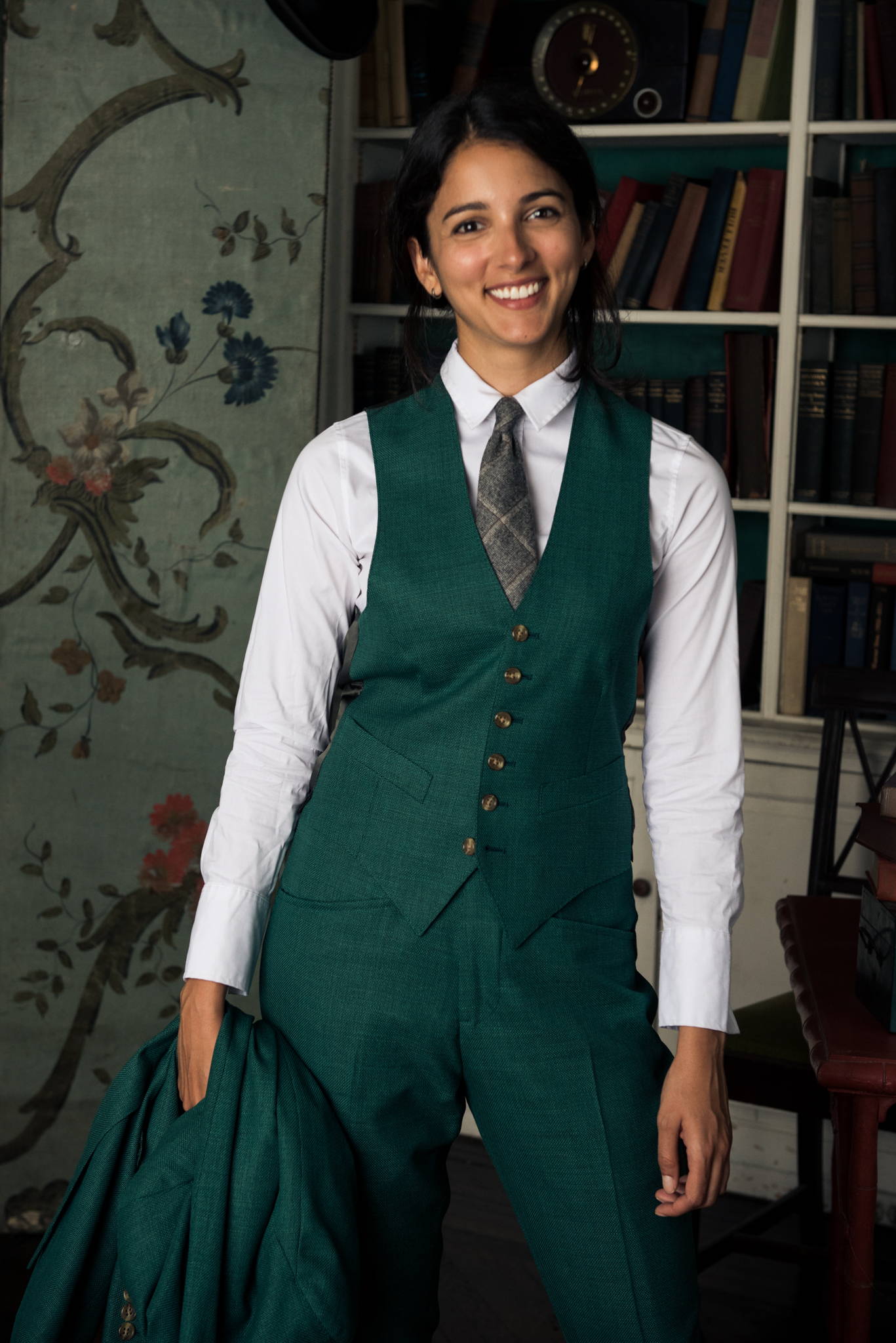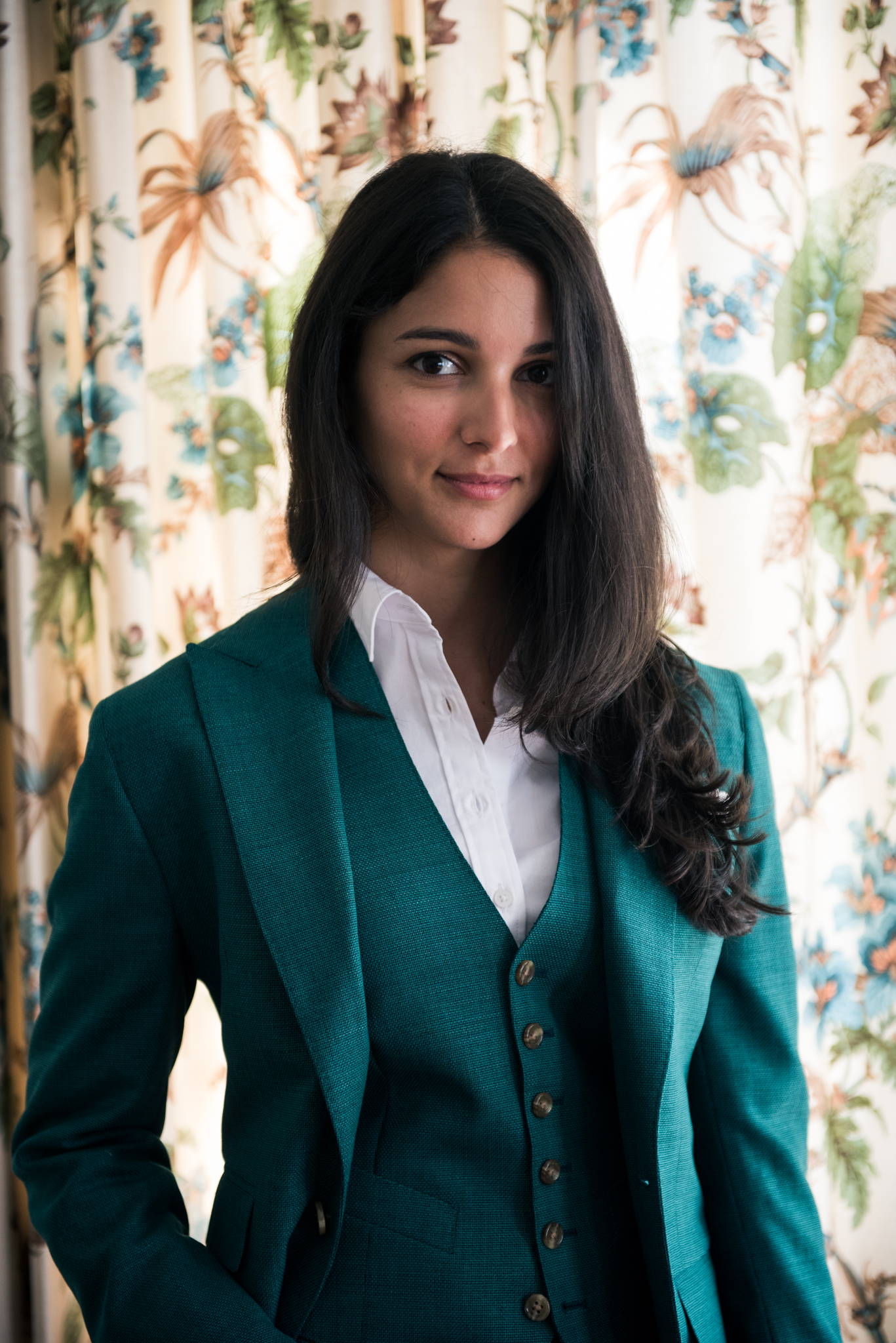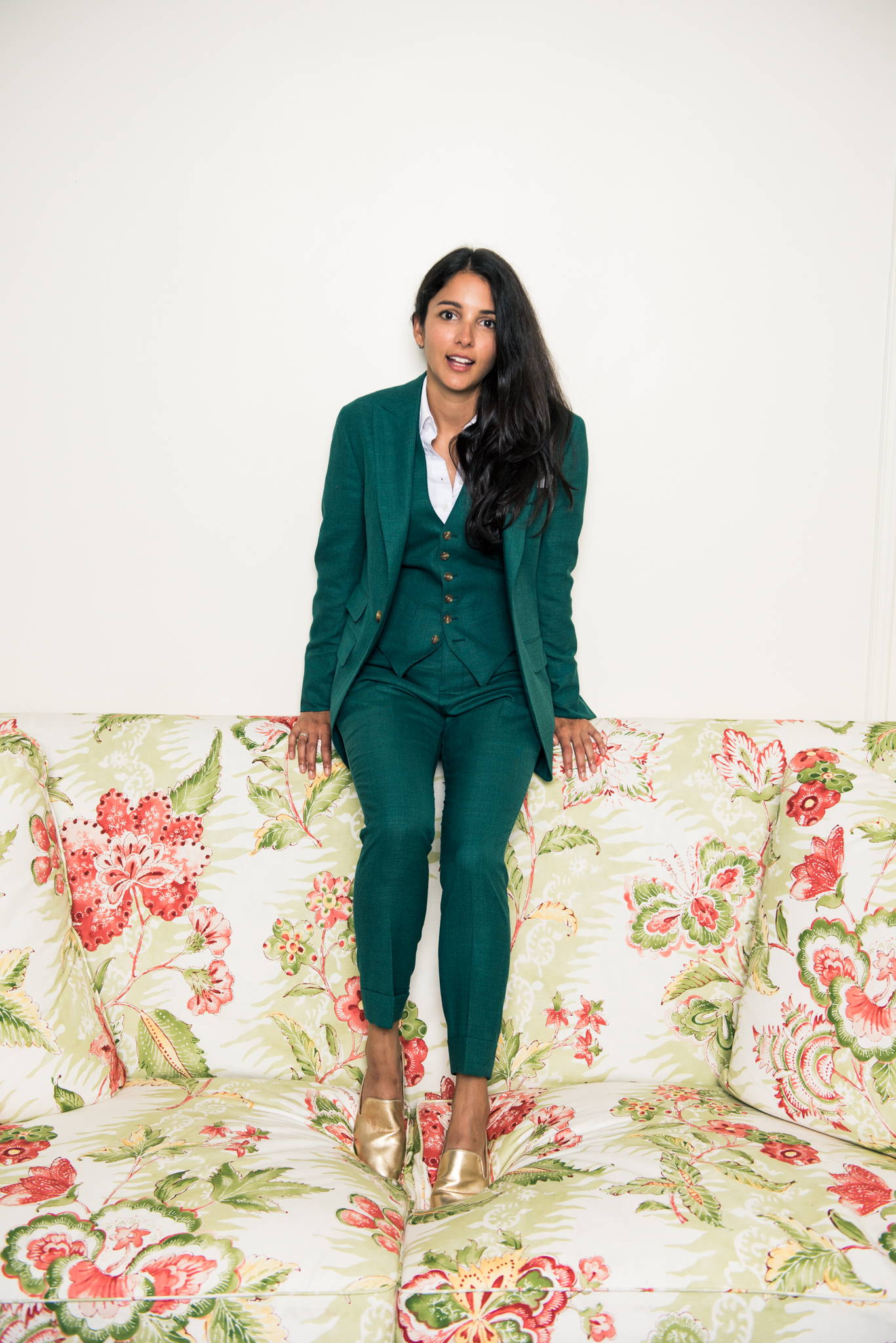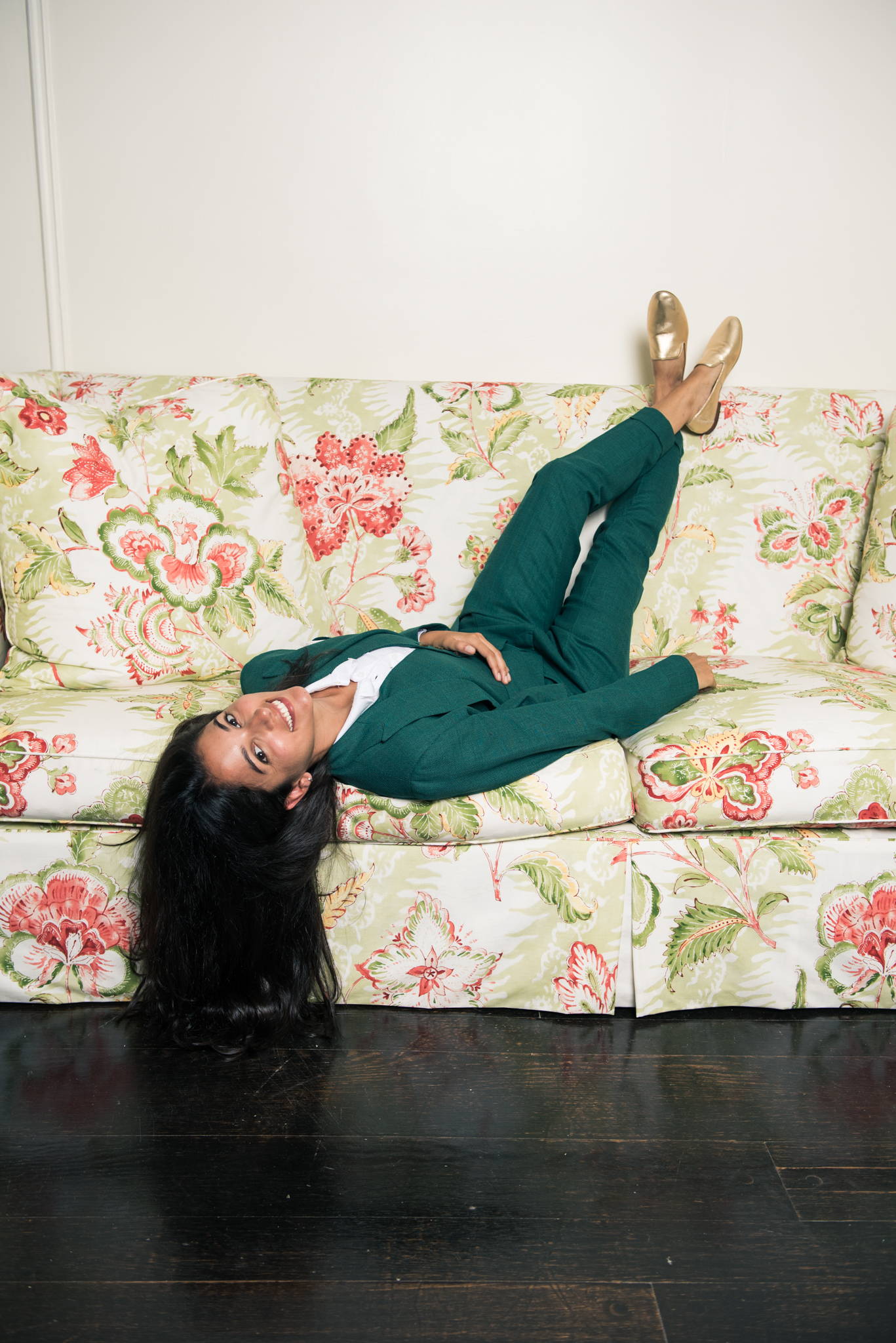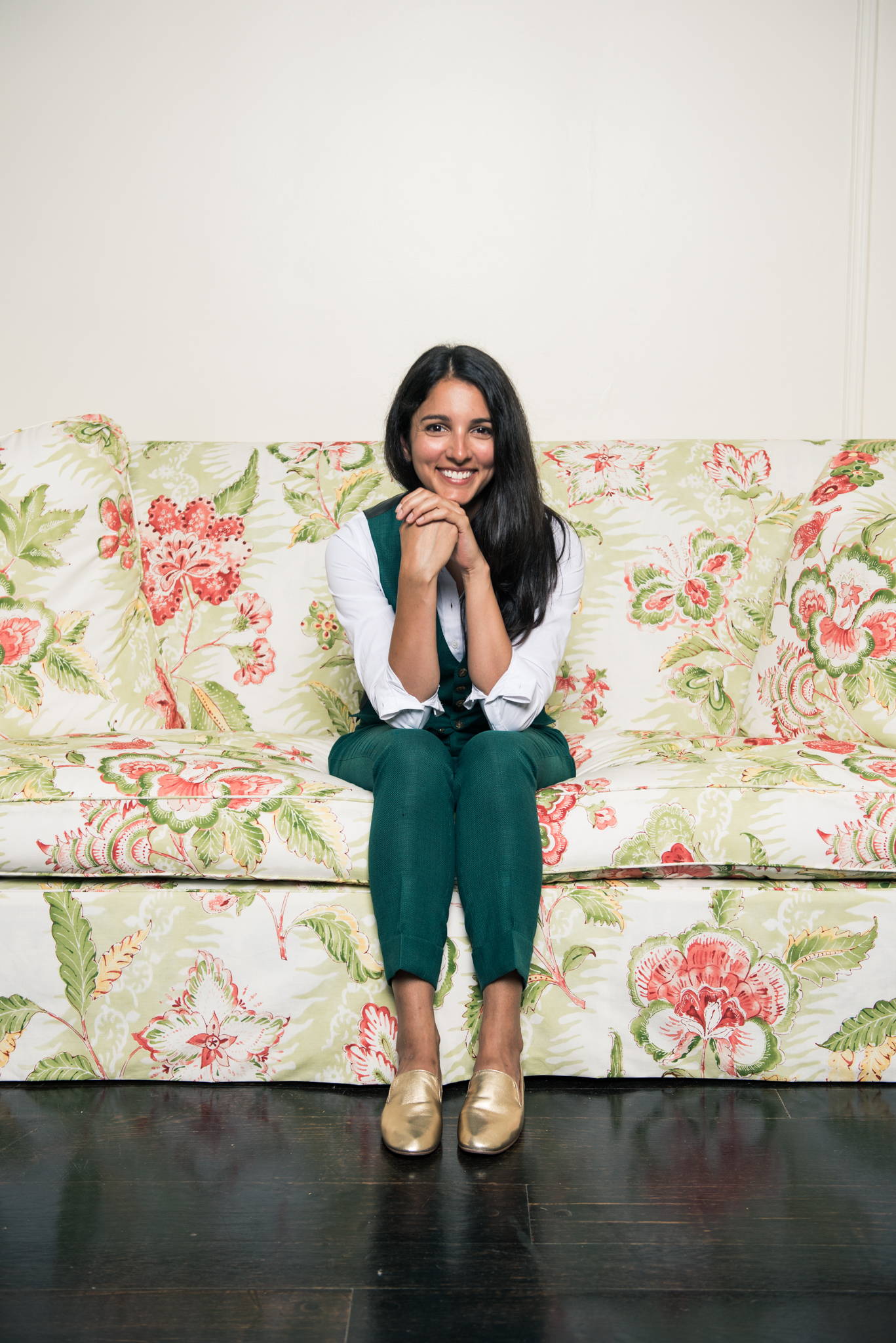 Thanks, as always, for reading and special thanks to our friend Megan for modeling!
Yours in style,
Dan Trepanier