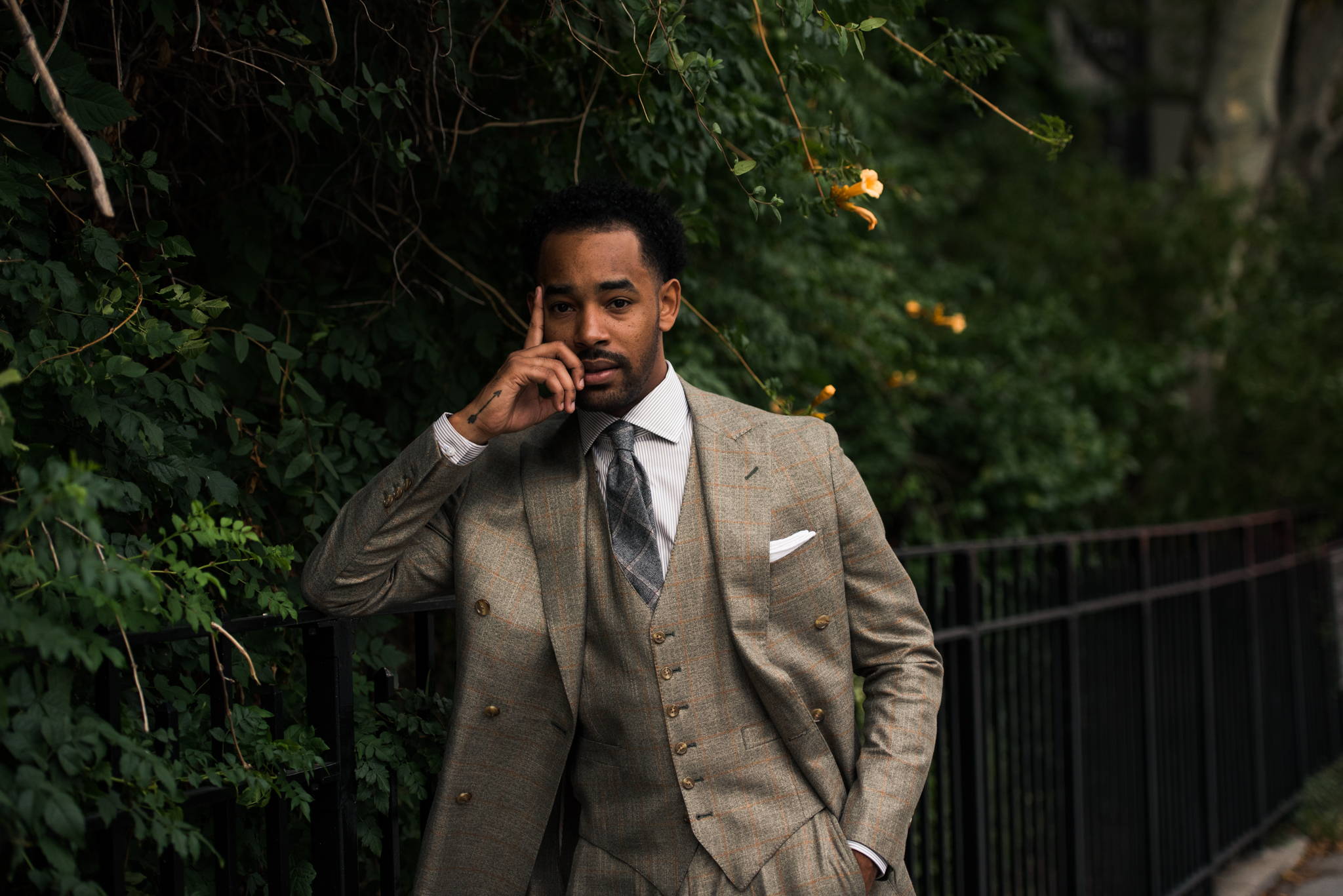 Here at AOS, we create a unique experience for every client we serve. We will work with you individually, and through this process, accommodate your style preferences. And if "vegan" is a part of your personal style, we're all for it! 
Over the years, we've gotten plenty of questions about how to navigate the world of menswear without using animal products. 
In the "Ask AOS" series, we go through a few of the most asked questions and give you all the tips and tricks.
In this edition, we take a dive into the world of plant-based menswear. 
---
Tough Break to Breakthrough
No wool, no cashmere, no alpaca, no leather, no suede, no shearling, no fur, no silk, no horn, and no pearl. 
It seems daunting to shop vegan when you're looking at a long list of restrictions. 
And when people think "vegan," synthetic fibers (like polyester or nylon) jump to the forefront. Yes, these types of fabric are very cheap, but they are made entirely from chemicals that are unnatural to our environment and, like plastic, virtually never biodegrade. You also take a big miss on quality with synthetics. 
There are plenty of natural plant fibers that are staple to the origins of menswear, as well as new fibers changing the game due to their innovative and high-quality features. 
Though you might be working with a smaller range, vegan can still look great! Think about it; so many non-vegan people already incorporate plant-based garments in their wardrobe unintentionally and love them!
So, we've done a deep search through our entire AOS collection to give you a complete list of all our great all-natural, plant-based vegan options.
---
 The trickiest thing about suiting lies in the not-so-obvious materials used to construct the garment. It's easy to ask for a suit with plant-based fabric, but other elements need to be changed for your suit to be completely vegan. 
For one thing, buttons are typically made of genuine horn. And in the old days, traditional suit-makers constructed their jackets with a layer of horse or goat hair canvas to create structure and shape. Silk is also sometimes used to line the interior of the jacket, which, considering silkworms as animals, is not vegan. And suiting of lower quality is typically fused together with glue created from animal products. 
Here at AOS, we don't use glue or synthetic fibers in any of our garments. Our jackets are also quarter-lined with Bemberg silk, a rayon fabric that is already embraced by many tailoring companies as a cost-effective alternative to genuine silk. 
Shoot us an email with a request for a vegan order at service@articlesofstyle.com, and we'll gladly swap out any animal products we'd normally use and make you a completely vegan garment! We also carry many other colors and fabrics. Just ask!
And now, here's a complete list of all our plant-based suit options: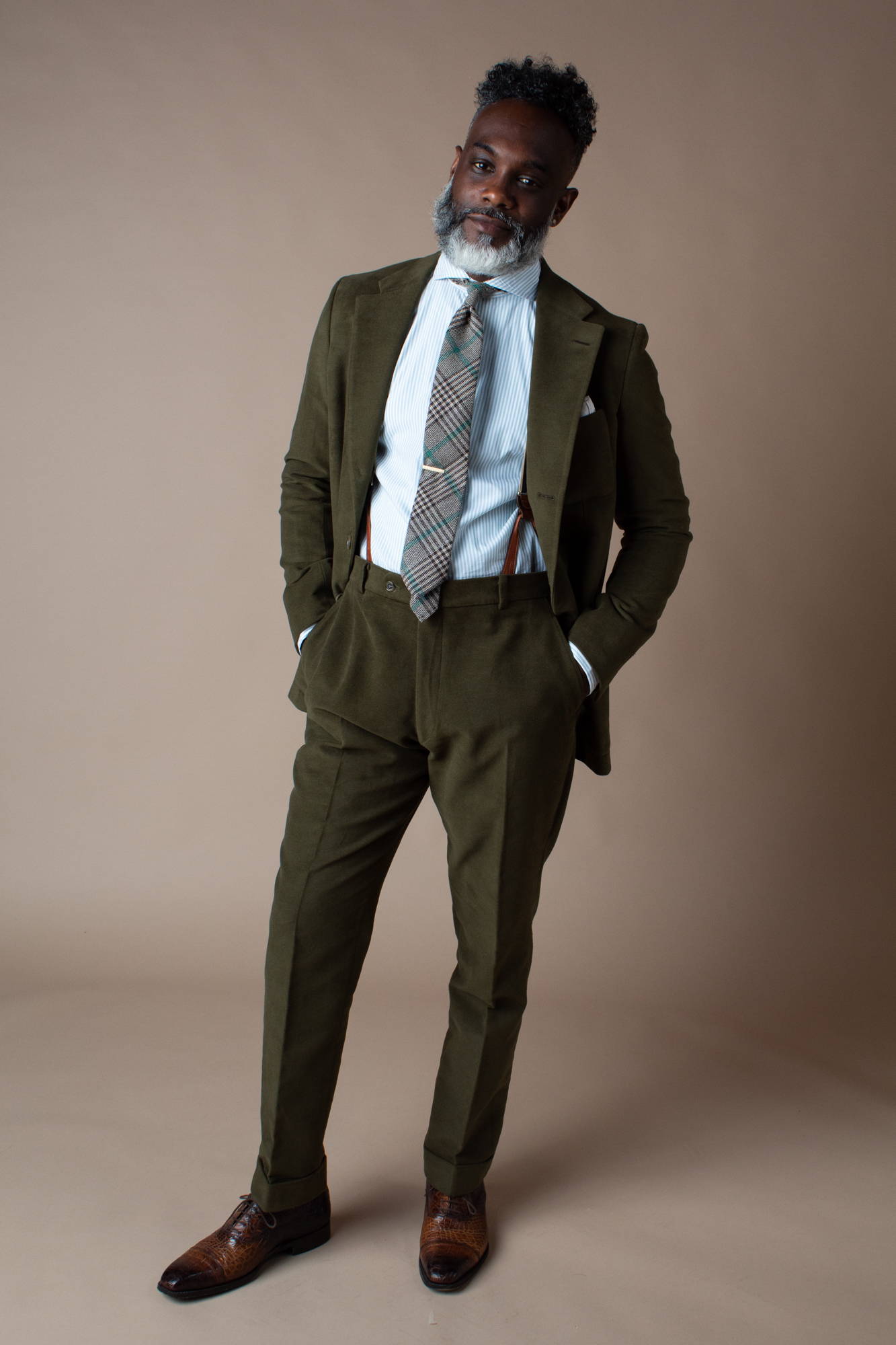 First up, our Moleskin Suit in Olive.
About The Fabric:
Moleskin is one of the most underrated fabrics in menswear. It's a thick and sturdy brushed cotton fabric - think of it like corduroy, but without the ribbed texture or the velvety sheen. Traditionally, moleskin was used for heavyweight trousers because of its unbreakable strength and its ability to build rugged character over time. We chose this fabric because it will break-in beautifully over time, mold to your body with wear, and only improve with age.
Fall/Winter
100% Cotton
The Bamboo Suit in Merlot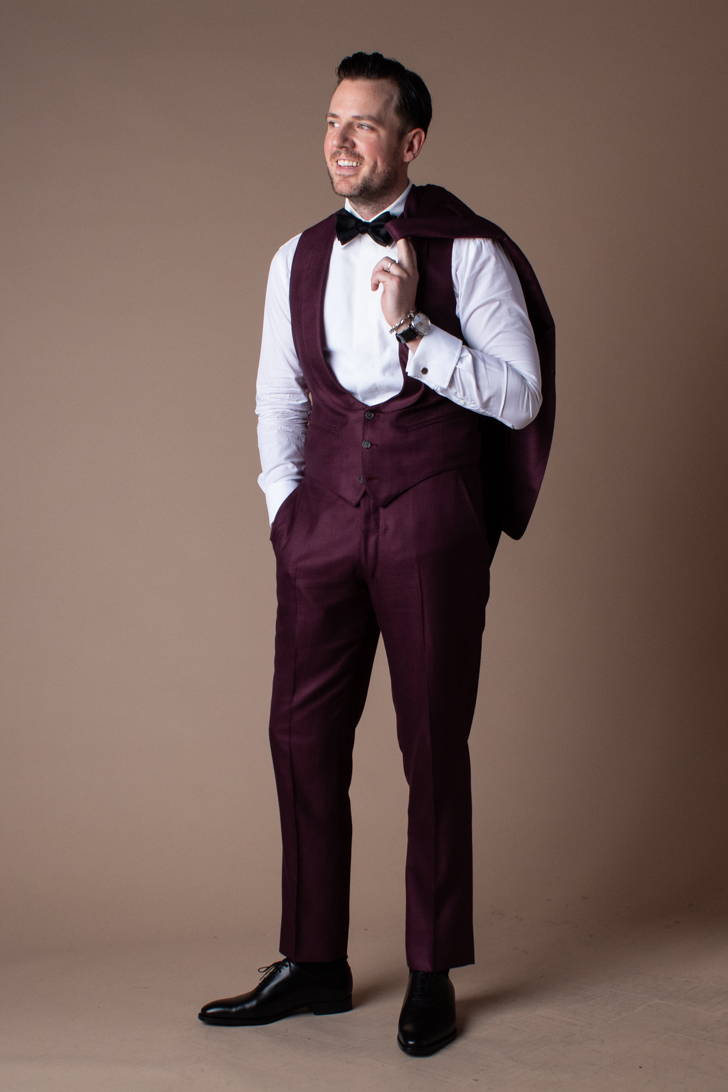 Bamboo fabric is a relatively new innovation in menswear. It was introduced a few years ago as an alternative to cashmere for warmer climates. It was immediately a big hit with customers because of its extremely soft hand, luxurious sheen, and incredible coloring. The unique composition of bamboo fiber, when dyed, creates a beautifully complex color with texture and depth, unlike any other textile. And of course, given that it's a tropical plant fiber, it's very lightweight and breathable. That's why they call it "California Cashmere." Additional colors of this fabric are available; contact us for details!
The Bamboo Windowpane Suit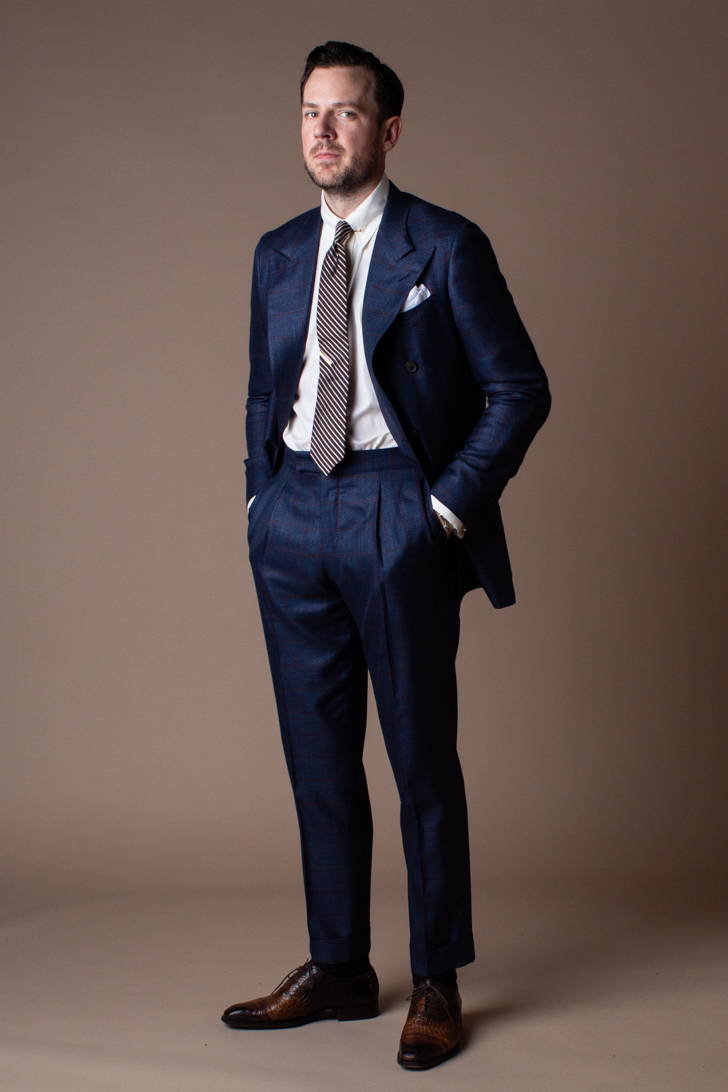 Bamboo can also be woven with pattern. Our Bamboo Windowpane Suit features a reddish windowpane over true blue. 
The Cotton Suit in Khahki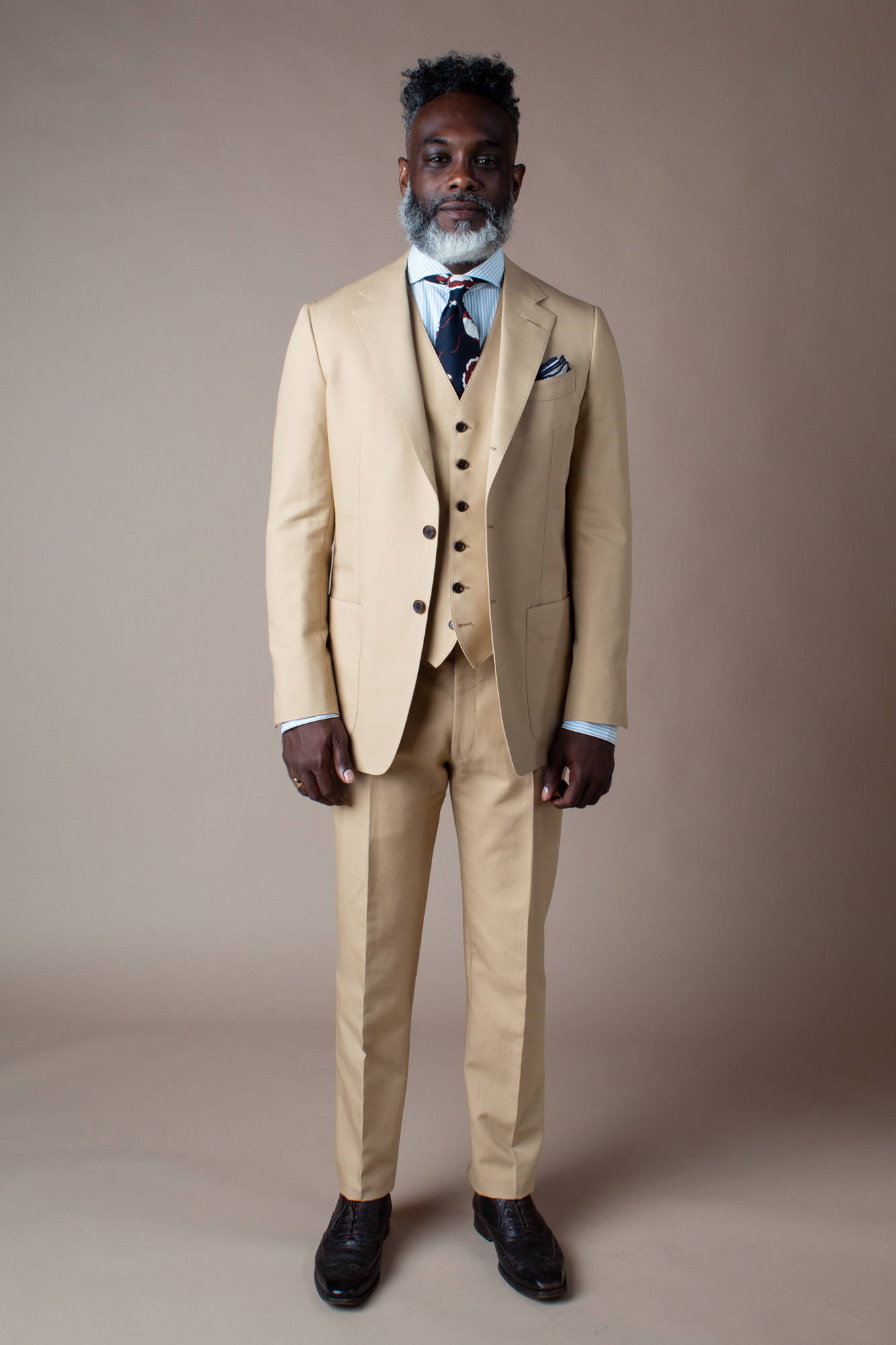 Our Cotton fabric is an all-natural, plant-based textile. Classic cotton was originally designed centuries ago to serve as the foundation of a gentleman's Spring/Summer wardrobe. When it comes to comfort, versatility and laid-back elegance, it doesn't get much better than this. This is one of those fabrics that you won't want to take off, especially once it starts to break-in over time.
Our Cotton Stretch Trouser
About the Fabric:
Our Stretch Cotton fabric is a lightweight, flexible blend of premium cotton (97%) and spandex (3%) milled in Italy. The stretch component of this fabric is significant - you can feel it moving with you in every direction, whether you're running to catch a train or sitting long hours at your desk. If you're looking for a fabric that will give you a full range of motion and allow you to really bust a move, this one's for you.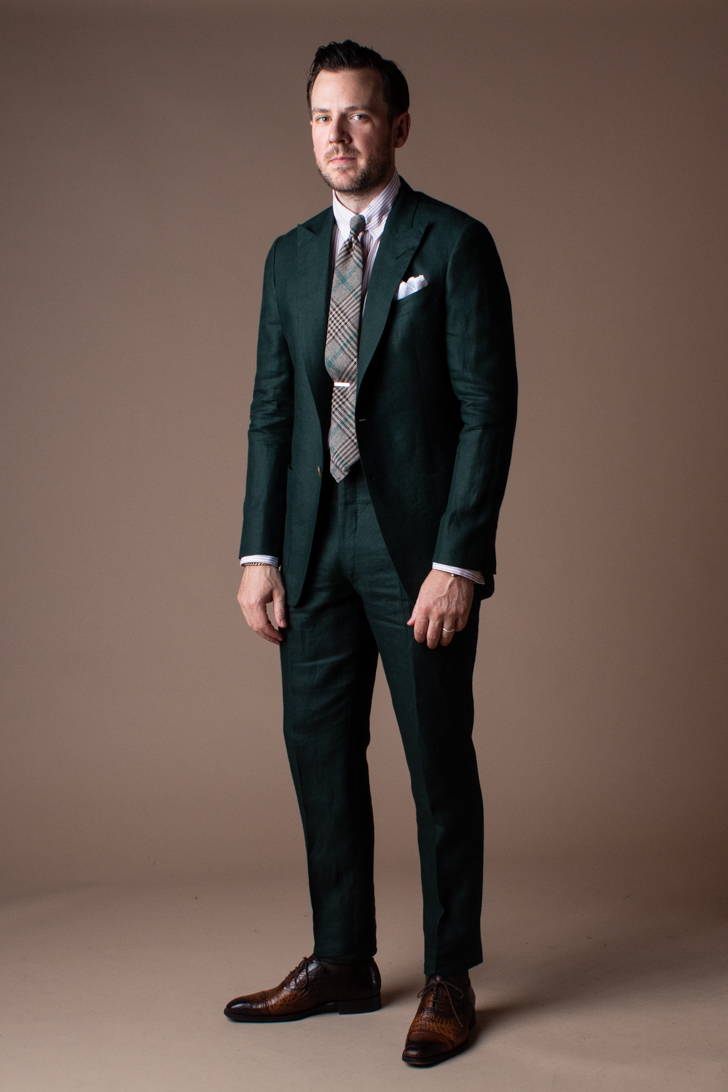 Linen is an all-natural plant-based fabric derived from the fibers of the flax plant. One of the oldest textiles known to man (some historians have said that even Jesus wore linen), it is known around the world for its strength, absorbent qualities (it dries even faster than cotton) and most notably, its exceptional coolness and freshness in hot and humid climates. When it comes to laidback elegance in the Spring and Summer, nothing beats the charm of a slightly crinkled linen.
The Seersucker Suit in Black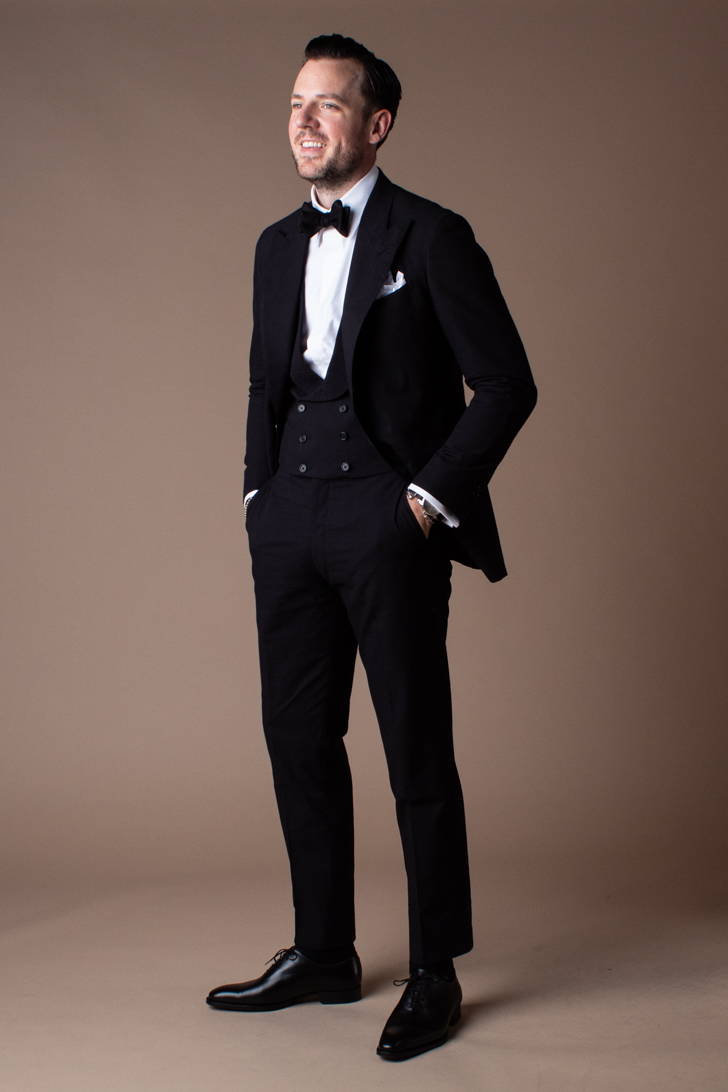 Seersucker is an all-natural, 100% cotton fabric designed for the warm temperatures and leisurely vibe of the Spring and Summer. This age-old textile is famous around the world for its dry hand, resistance to heat, and nonchalant "crinkle" that does not require ironing. Ours is a modern one-color take on the usually-striped textile. Consider this the younger, sexier cousin of traditional seersucker - one that you can wear just about anywhere and be the coolest guy in the room, in more ways than one.
A Forest Green Corduroy Three-Piece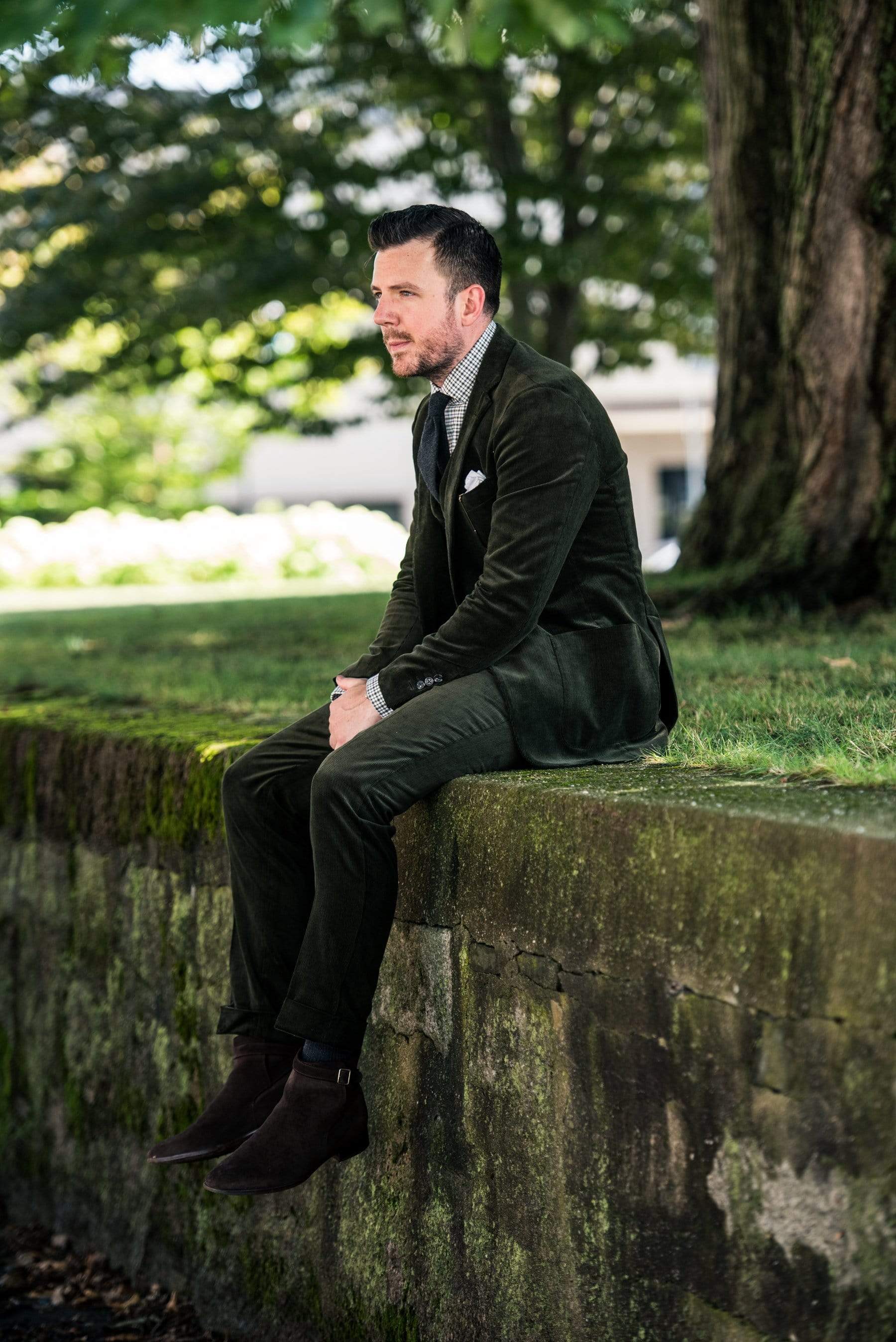 There's nothing quite like Wide Wale Corduroy. It has so much character that it takes on a life of its own. It's thick, warm, cozy, velvety and is famous for its durability and the way it breaks-in beautifully over time. It's hard to find a more versatile - and lovable - cloth.
---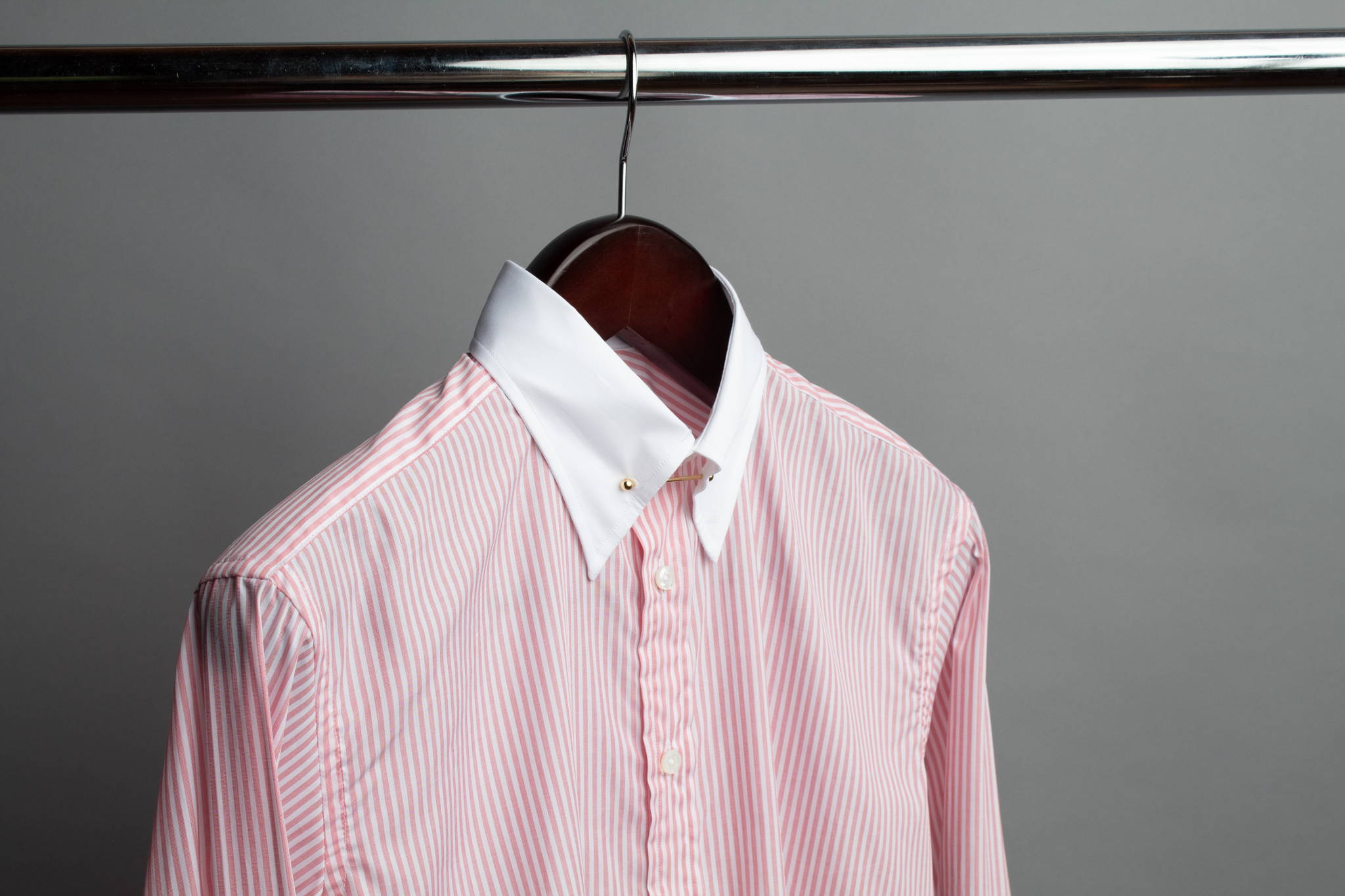 Luckily, most shirting is plant-based. Cotton and linen are the most popular materials to use. The one thing to keep your eye out for is the buttons. Most companies, including us, love to use Mother of Pearl as the standard. 
Nearly all of our shirts are made of cotton or linen. You'll only find a few shirts on our site with wool flannel. 
And in terms of buttons, just give us a shout, and we can replace the Mother of Pearl buttons for natural or colored resin. 
We have many more options for vegan clients. Simply contact us at service@articlesofstyle.com to start a discussion.
Thanks, as always, for reading.
Yours in style,
Dan Trepanier