All Navy Everything
Navy blue is the most versatile color in menswear. It's flattering on any skin tone and is culturally  "accepted" in even the most conservative and formal environments.
I have one of each of the basic menswear garments in solid navy blue, and wear them all regularly. Here, I put some of them together to prove that a navy monochromatic look is one of the smoothest moves you can make. It's rich, elegant, and badass.
Here's three examples to get you thinking...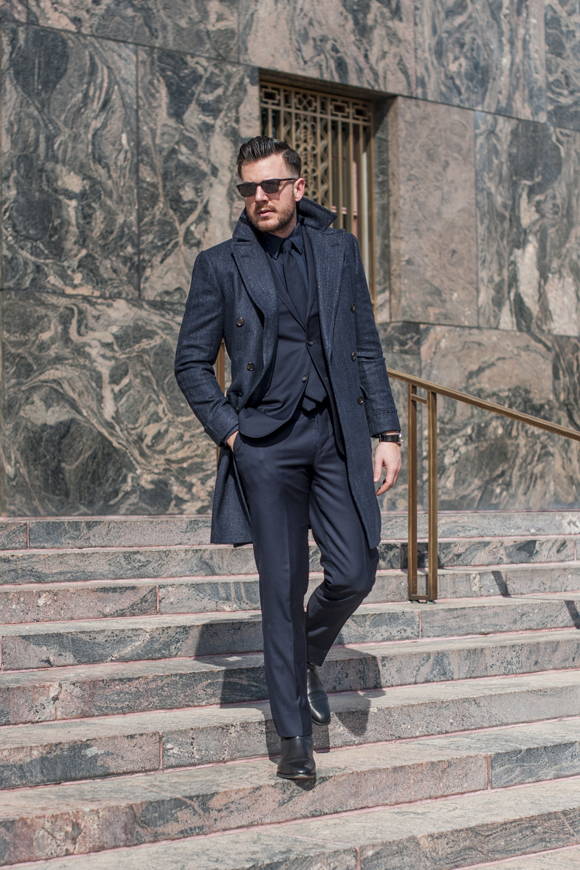 The dark-on-dark colors might be a little aggressive for a day at the office, but it's a great look for an evening out (cocktail party, nightclub, lounge) or a semi-formal event (wedding, theatre, fancy restaurant).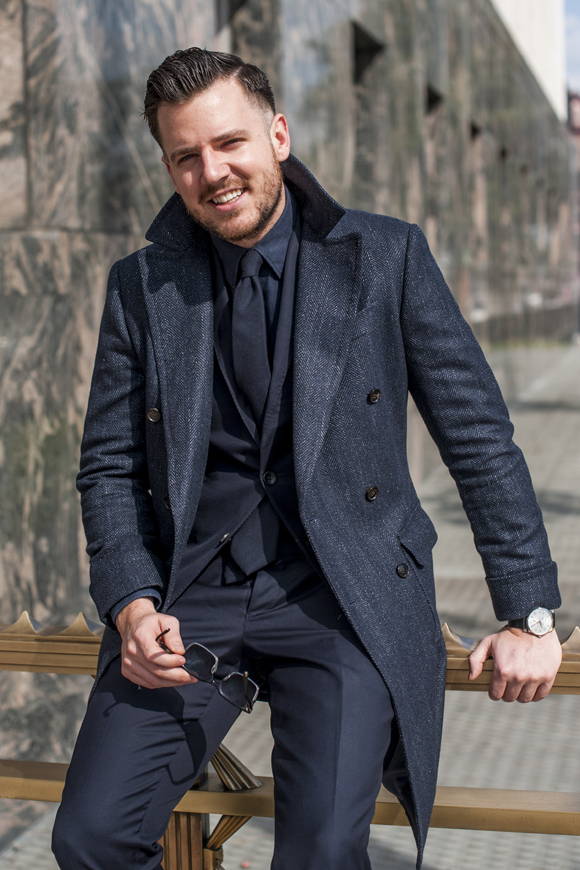 A monochromatic look puts more emphasis on the blending of fabrics and textures. Here, for example, I'm working with a cotton/linen blend (shirt), a fuzzy flannel (tie), a sleek worsted (suit), and a raw hemp/silk (overcoat).
Subtlety is the new flashy. Which, in my opinion, is a sign of a growing taste level at large (thanks to the internet and social sharing).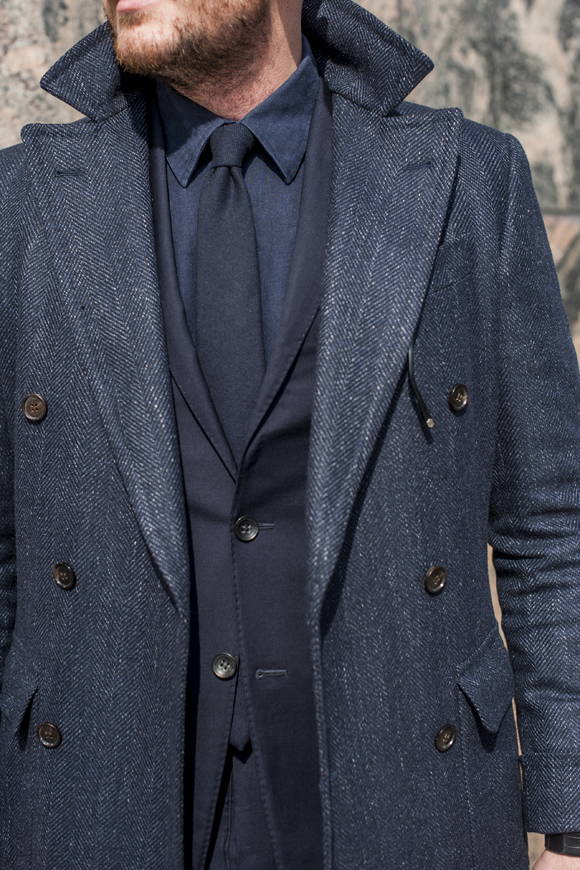 You already know how we feel about sexy dress boots. Get some.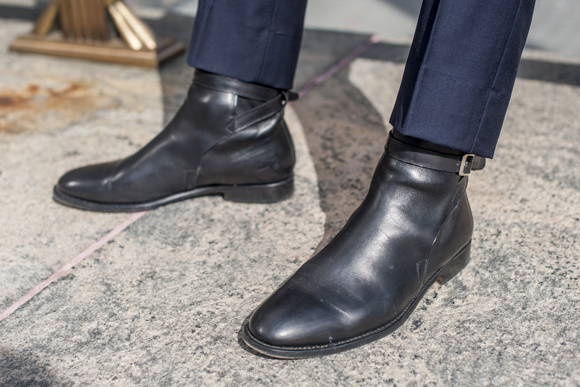 2. Business Casual Textures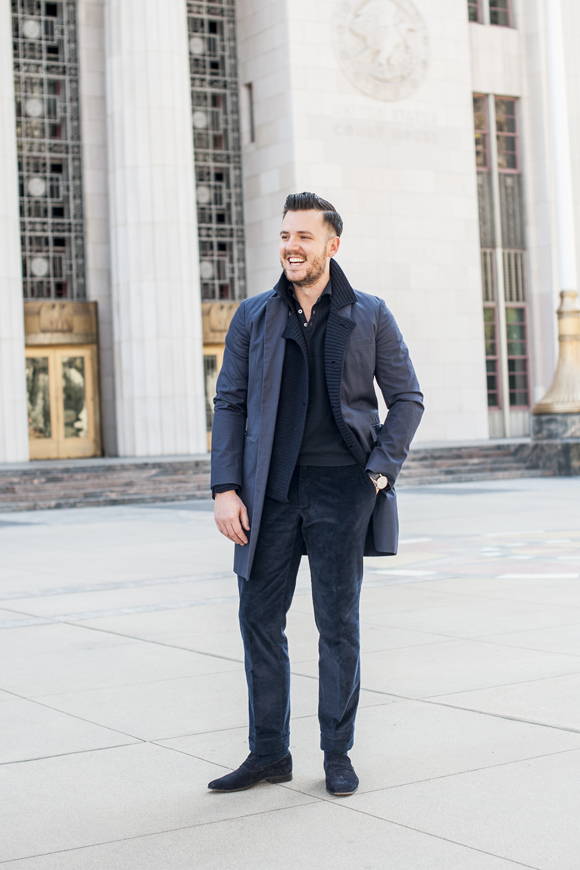 As you might already know, I love outfits that look "dressy" but aren't really by definition. A dark navy color palette is a great way to look sharp and dressy, even if you're only wearing a polo shirt, cardigan and corduroys.
Of course, a 3/4 length cotton topcoat and suede loafers are the perfect in-between pieces too.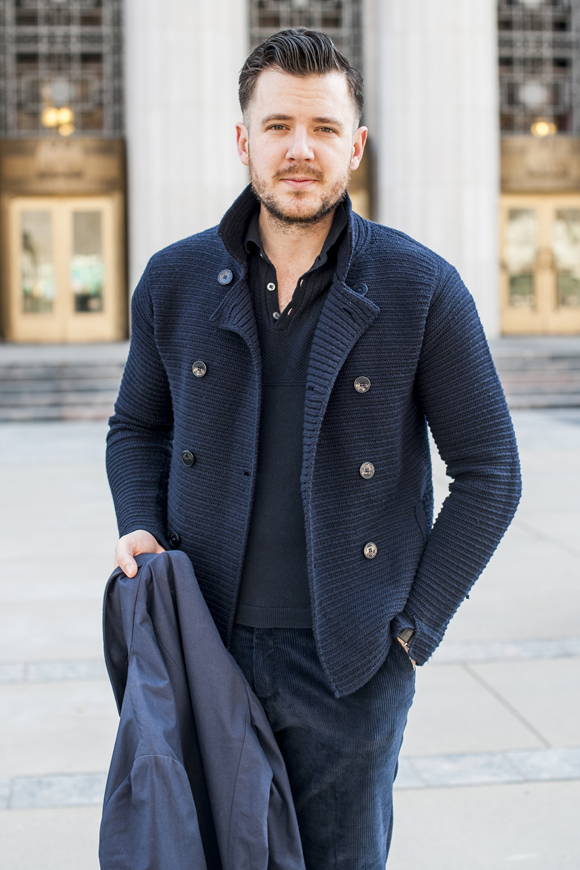 I'm also a big fan of items that are a cross-breed of two menswear classics, such as this ribbed wool/cashmere "peacoat cardigan" and the knit "sweater polo" underneath it.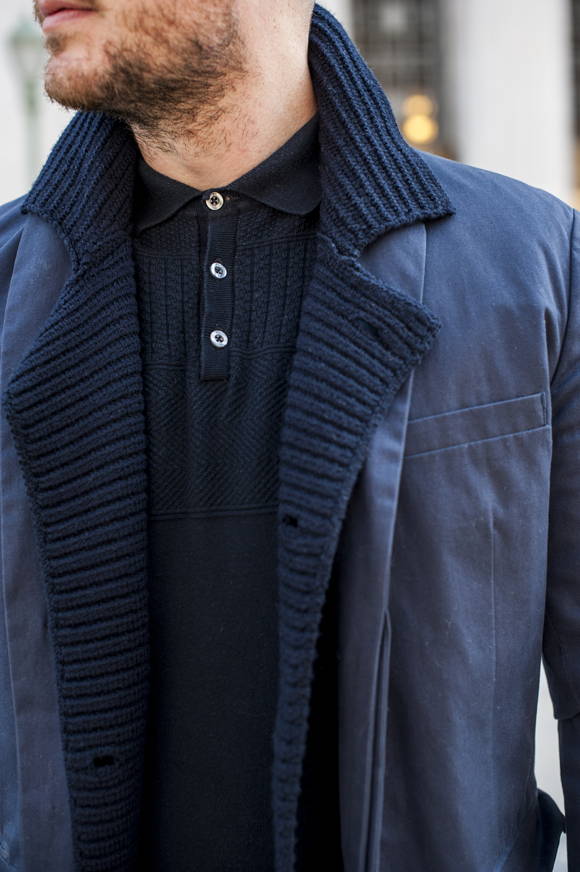 Again, the monochrome look really puts emphasis on the depth of these fabrics and textures.
The wide-wale corduroy trousers are soft and velvety, the socks have a thick birdseye texture, and the suede loafers have that perfectly-imperfect nap.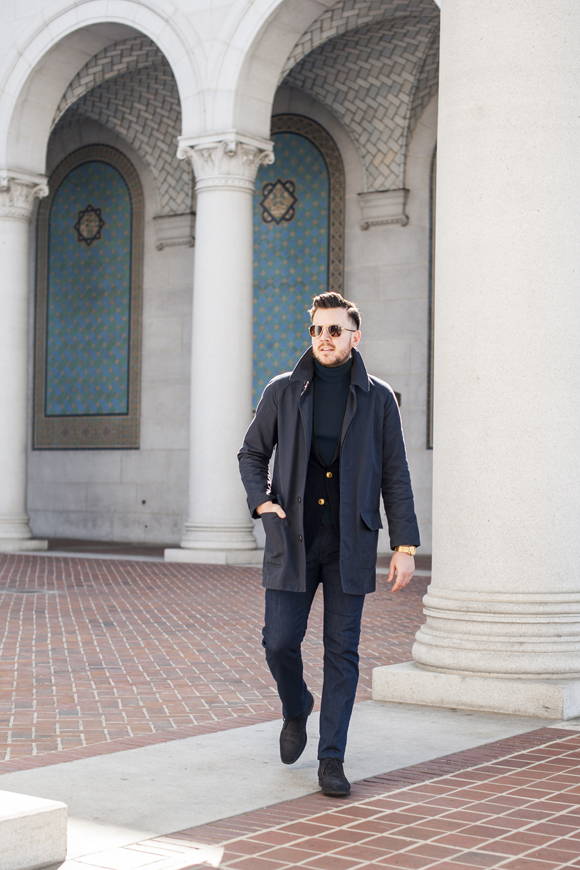 Here's another example of an in-between look: turtleneck, jeans and blue blazer. One of those "appropriate for just about anything" looks - weekday or weekend, formal or casual, uptight or laidback, America or Europe, etc.
I just found this blue blazer in a local vintage store the other day. It fit so well (no alts needed) that I couldn't pass it up - hard to feel bad about spending a little on a go-to blue blazer.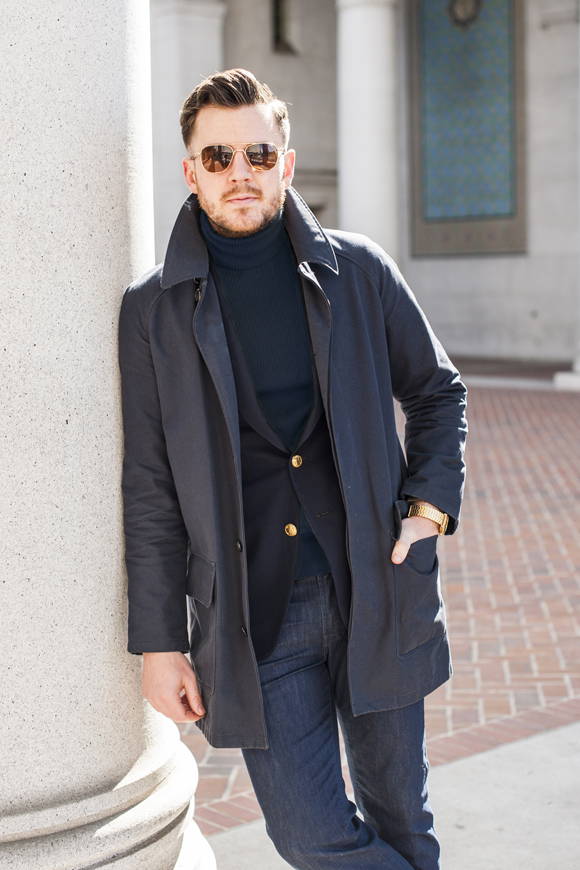 Small touches of gold (like a watch, shades, and crest buttons) really pop against dark blues.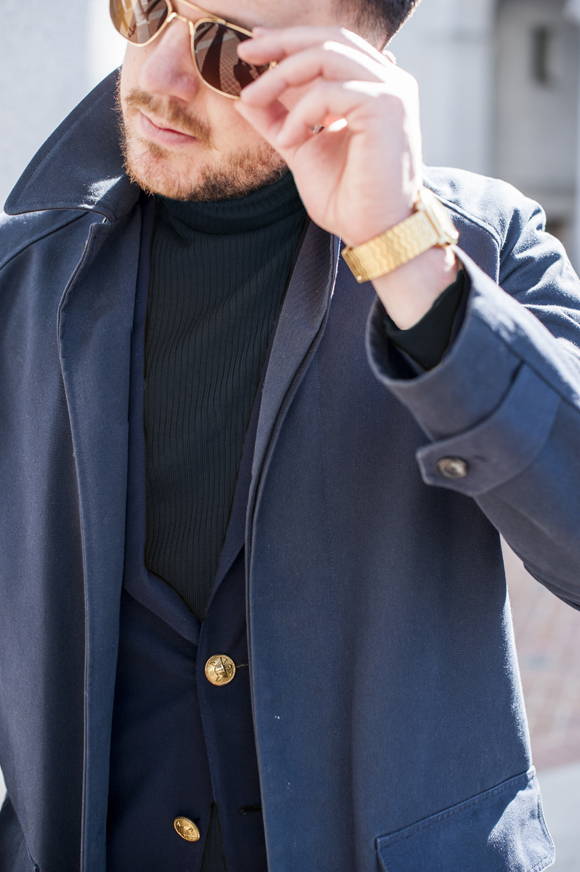 I've had these navy suede chukka boots for years. I actually bought them using my Saks employee discount when I was working as a menswear assistant buyer - a former life ago.
Point being; good shoes not only look great, they last great too (no pun intended).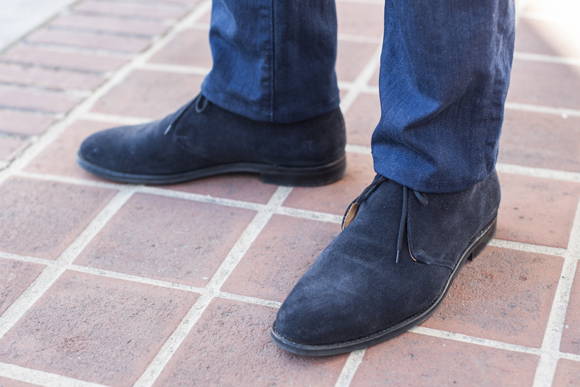 Thanks, as always, for reading.
Yours in style,
Dan