A Sartorialist Down Under feat. Nam Nguyen
The sartorial menswear revolution is not only happening in America and Europe. Thanks to the internet, it's become a worldwide phenomenon. If you look at the Articles of Style readership analytics, for example, there are colorful dots (which represent the density of readers live on the site) lighting up all over the world map. We had over two hundred countries represented only last week!
Today we're taking you down under, to Melbourne, Australia (where the locals are currently experiencing their "winter" season) in order to meet Nam Nguyen. Nam was born and raised in Queensland, Australia and now lives in Melbourne. Even though he grew up ten thousand miles away, Nam experienced many of the same subcultures and style influences that have influenced us all in one way or another.
"My style is constantly evolving and changing – through submersing myself in different cultures/lifestyles. I definitely went through phases; grunge, skate, b-boy, street, back to skate, and eventually I fell in love with classic sartorial elegance.
Ultimately, style (in my opinion) is the ability to capture your true self while reflecting variant moods. Those who really understand clothing and style possess the ability to be a chameleon whilst expressing individuality. I have always been taken back by those who can morph between various styles. After all, we all have multiple sides to us – style is how we effectively show it."
Nam has been involved in the retail world for some time and spent most of his career at Tiffany & Co. Following his calling to the world of tailoring and sartorialism, he made the transition to famed menswear house Tom Ford. There, he continues to learn the business alongside his brother Lammo. Together, when the time is right and they've accumulated enough shared experience, the brothers plan to launch their own lifestyle brand that "encompasses personal style, individuality and sartorial badassery through tailored garments".
Here, Nam shares with us a little of his personal style, along with some of the inspirations that keep him excited about his craft.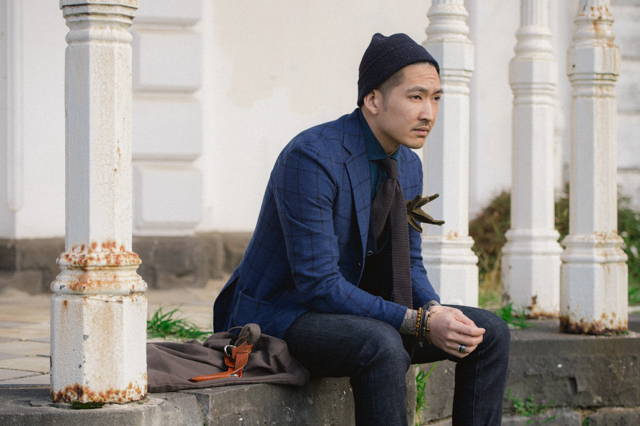 "Growing up, I have always enjoyed and found it somewhat critical to dress in a way that ensured I felt my best (possibly a result of my mum's particular stance on personal presentation when leaving the house). Along with this, regardless of the style I adopted at the time or the culture I was heavily influenced by at different stages of my life, I always found it necessary to do something a little different, to set myself apart. Even if it was just subtle details – it was more of an internal thing.
But it was the very first time I put on a tailored suit that I felt an urge to explore a new dimension of menswear. I became obsessed with this world of style. A traditional method of dressing that consisted of rules, boundaries, and strict etiquette – this is a great backdrop to develop individual style."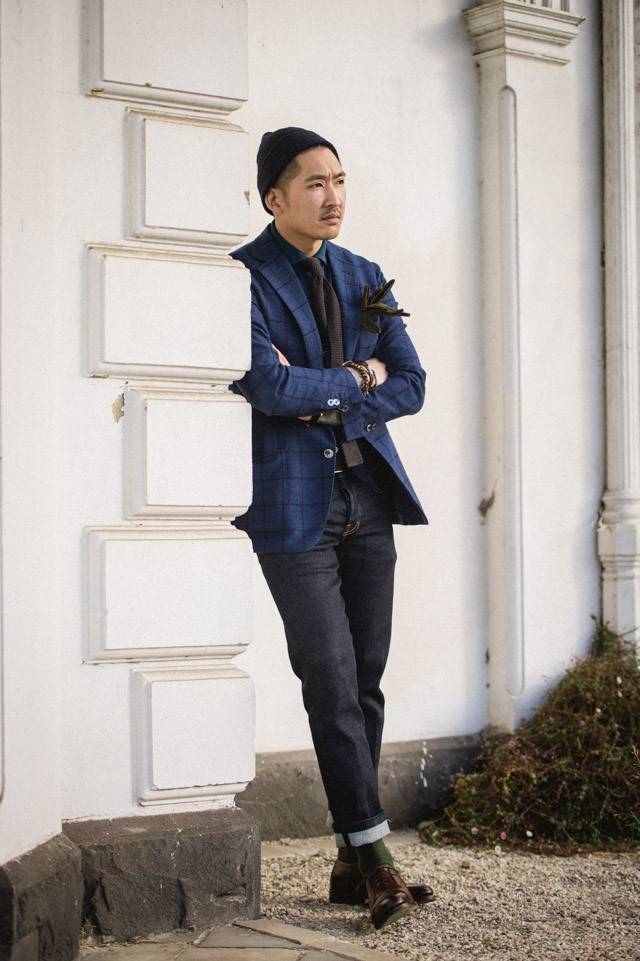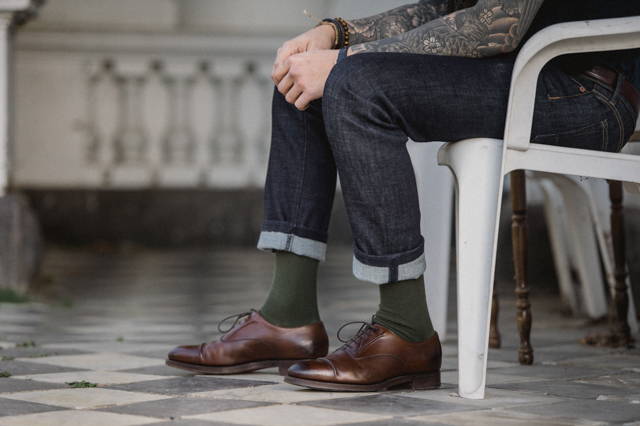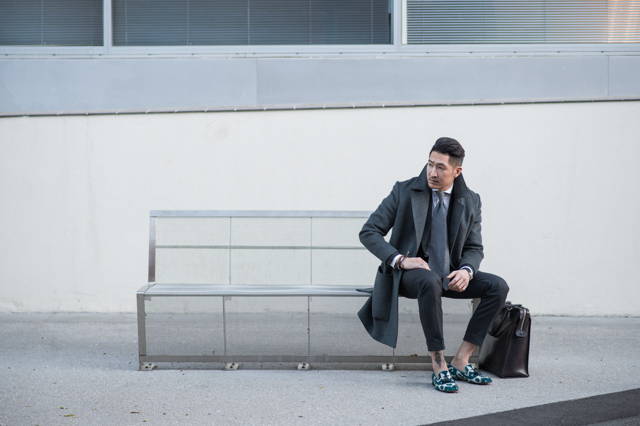 "I think it's important to stay in your own lane; know what works for you (and what doesn't) and embrace the discovery journey. It's an incredible feeling learning along the way and discovering the energy you can achieve when you start nailing your your own concept.
With so many people out there with incredible taste, style, and swag, it's easy to just try to cop their look. But it doesn't always work this way, and that's the beauty of it all... I love walking past someone and being blown away by their personal style that could never be exactly replicated.
Speaking of friends and inspiration, fellow Australian CK (Christian Kimber) is a very close friend of mine who is an example of designer who creates pieces that project himself, his inspirations, and his story. His honesty through design along with his confidence and self-belief is a great example of 'staying in your own lane'."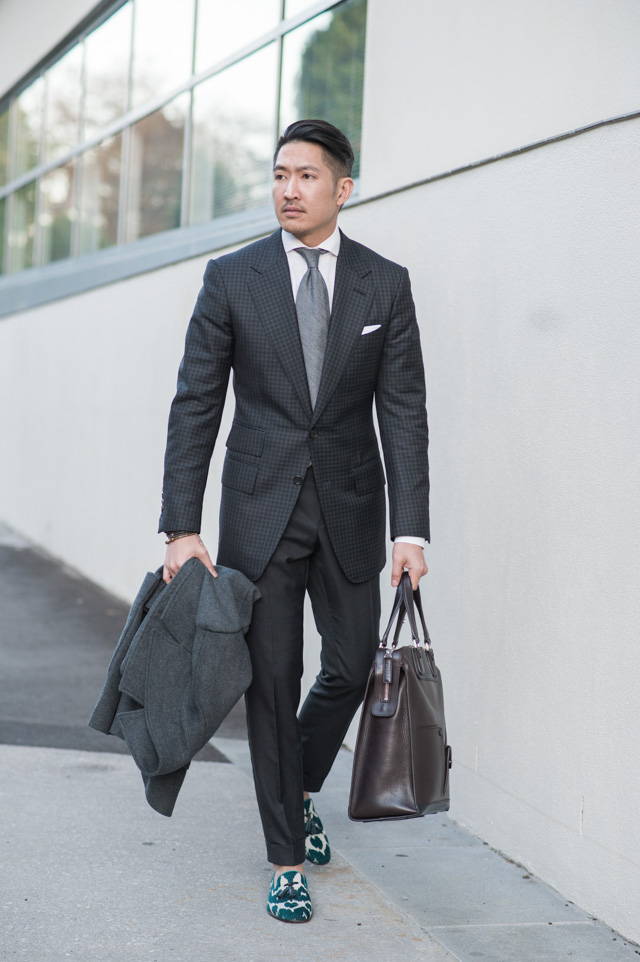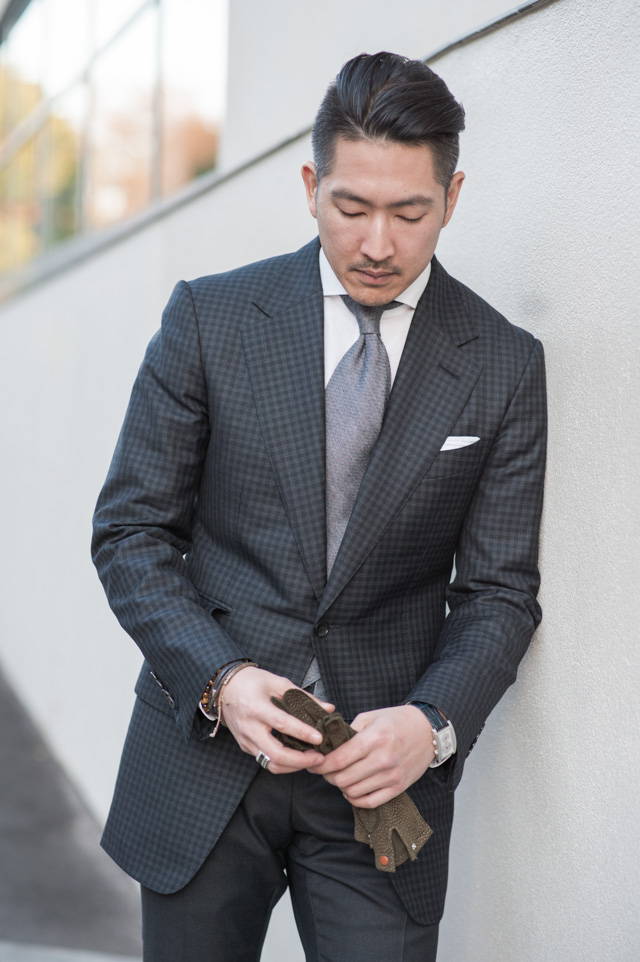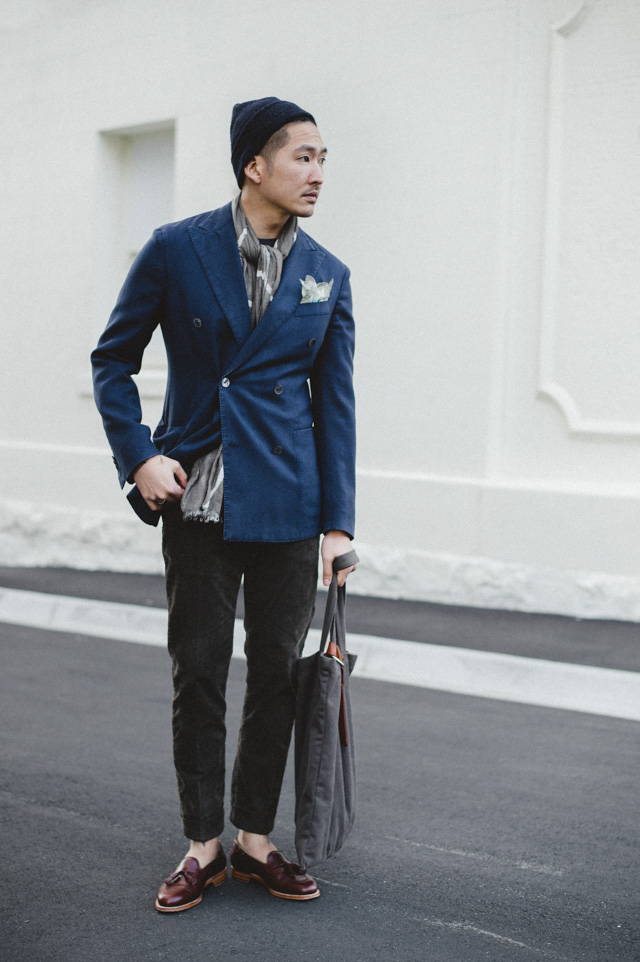 "Typically, you will find me carrying a tote and wearing a beanie – these are my staples that accommodate any look I choose when I'm not at work!
For me, it's all about continuing to do what I love, to inspire and be inspired, to work hard for my company and on my label (to come), and be persistent in life to achieve happiness – whatever that is, and wherever it may be."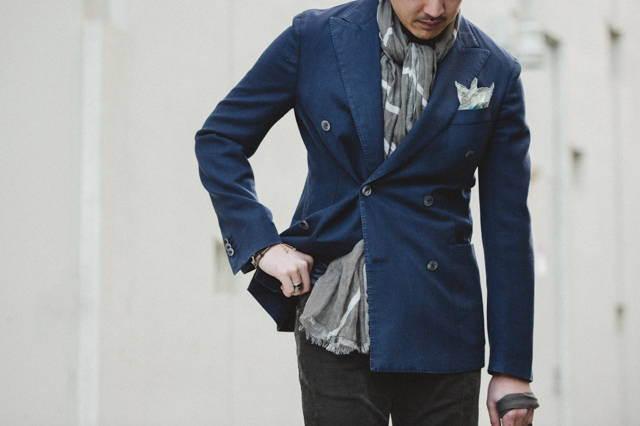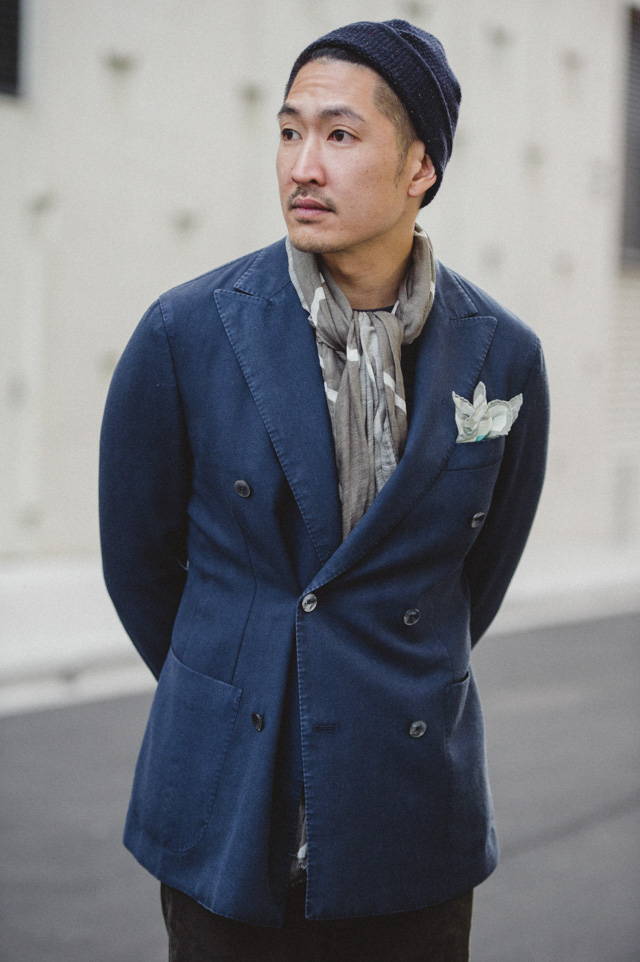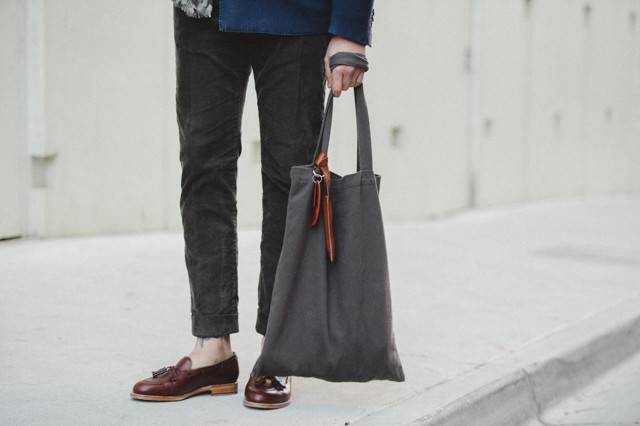 Thanks, as always, for reading and special thanks to Nam for participating! 
Yours in style,
Dan