Everybody loves a good donegal tweed fabric - the rugged weight, the warm fuzzy texture, the layers of color "flecks". It can be a little sad to see them go into storage at the end of the Winter. Thankfully, there's a Spring/Summer equivalent. I call it "Summer Tweed"; it's a blend of silk, linen (and sometimes) hemp or cotton.
The fabric showcased here, a silk/linen/hemp blend by Ariston, is a great example. Just like a wintery donegal tweed, its depth and texture allow it to be dressed-up or dressed-down. Only difference is, this jacket is unlined and the breeze floats right through it.
Here's three examples of the fabric in action.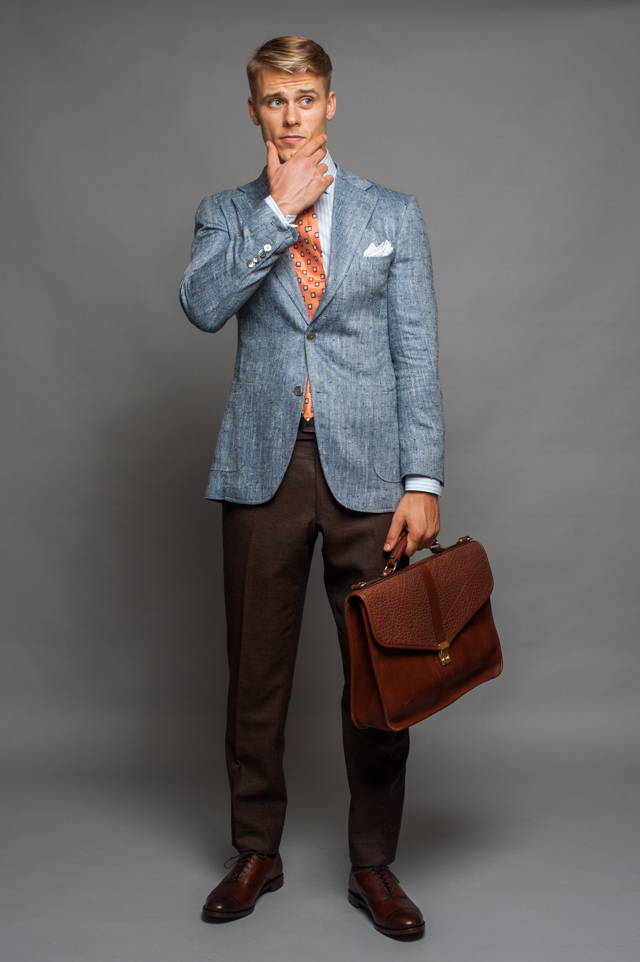 From a far it has a slightly heathered appearance. From up close, you can see the pills of the raw silk, the herringbone pattern of the linen, and the navy and cream flecks of the blended yarns.
It's almost that time of year to start brightening-up the 'ol color palette. This Spring think rich blues with chestnut browns and pastel oranges. More on combining colors coming soon...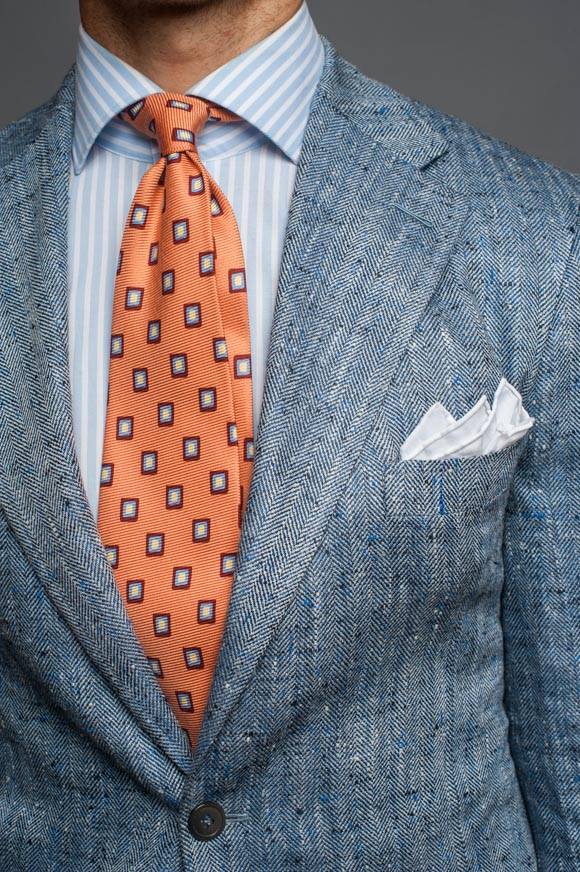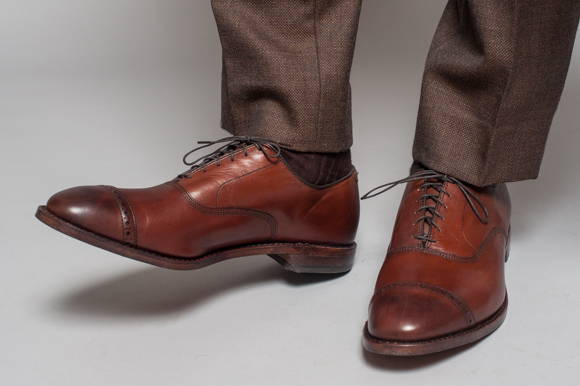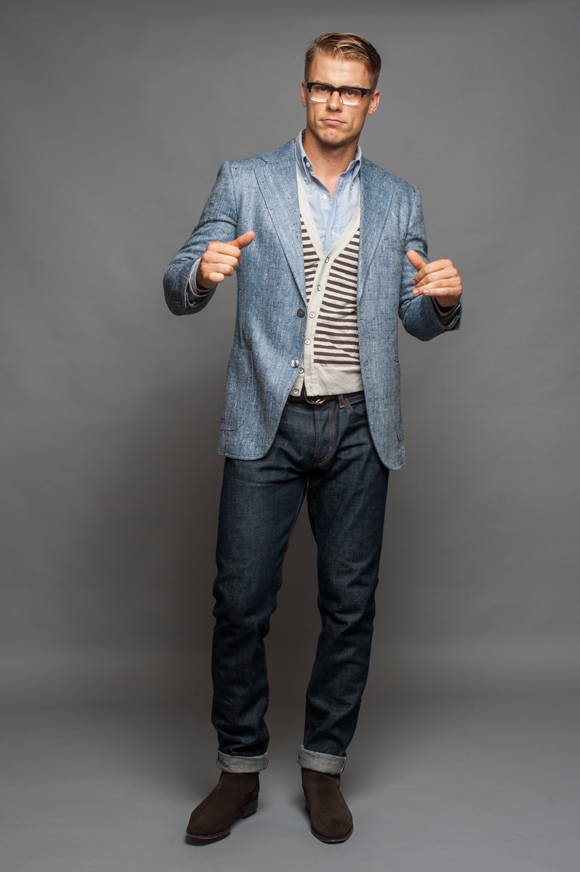 A silk/linen "tweed" could easily be worn year-round, in a darker or more neutral color.
Even in this lighter shade of blue, this jacket has a heavy enough texture to pair it with a beefy oxford, a cardigan sweater, a pair of raw selvedge jeans, and some smooth suede ankle boots.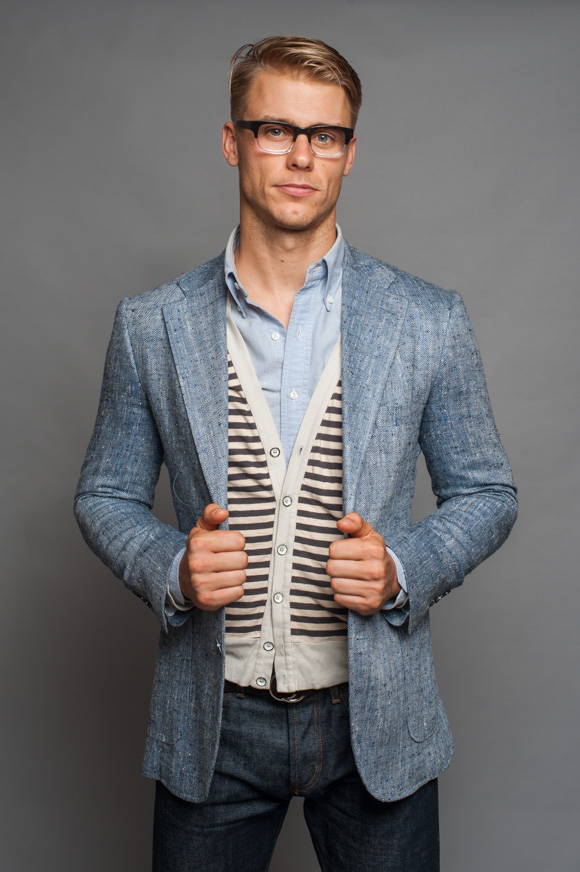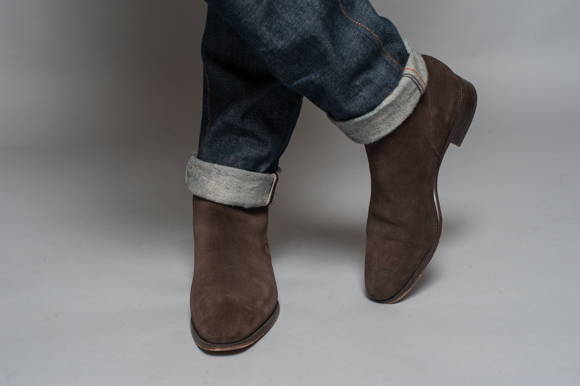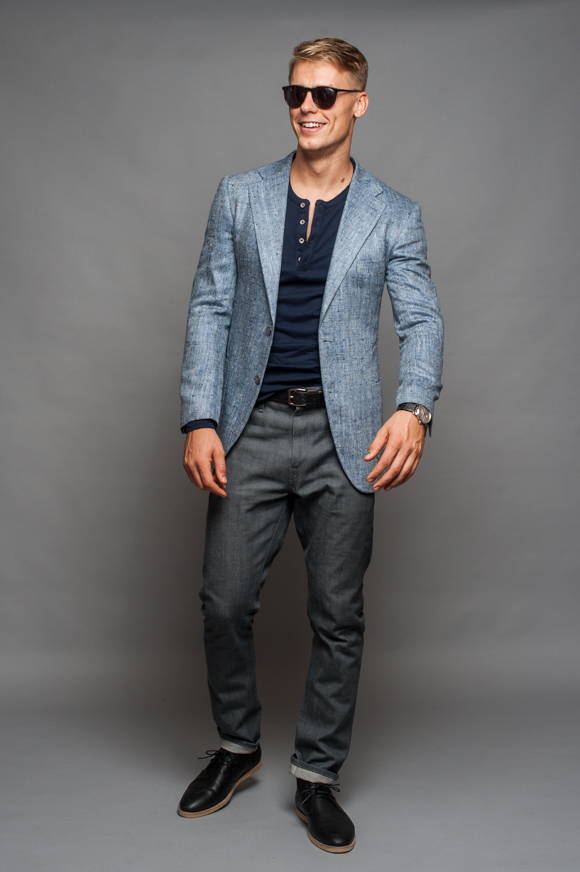 As promised, the silk tweed jacket can just as easily be dressed-down. This one is fully unlined and cut with a soft (unpadded) shoulder, which adds to its formal/casual crossover appeal.
Pair it with a slim grey jean, a simple fitted henley, and a sleek leather chukka boot and you have a quick casual look that can easily take you from day, to night, to day again if need be.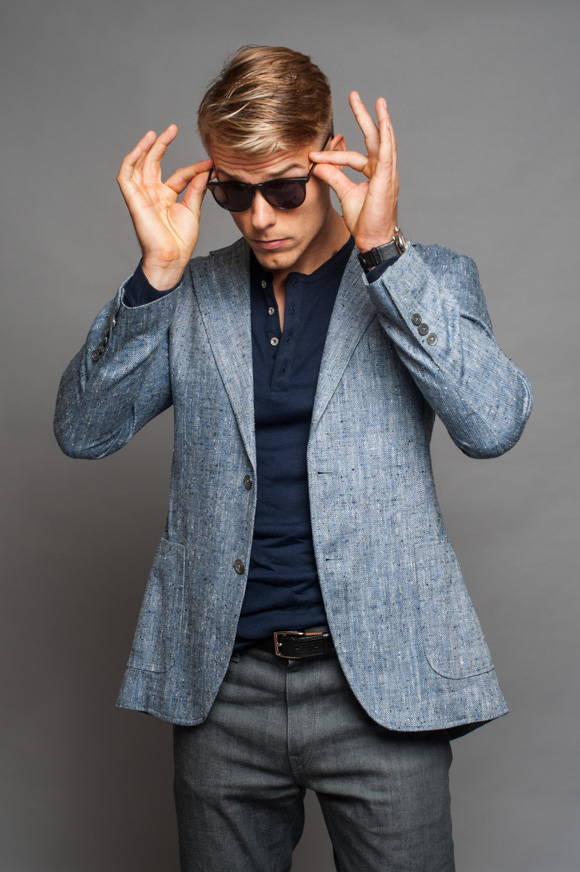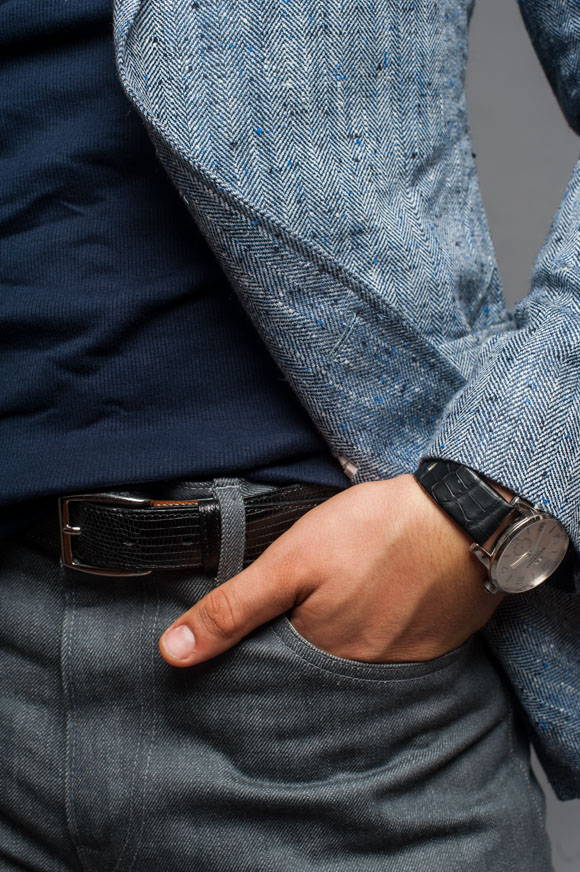 Contact us to custom order this fabric.
Thanks, as always, for reading.
Yours in style,
Dan