5 Year Anniversary Sale
Wow.
Just like that, Articles of Style is 5 years old. 
I'd like to thank all the people who have helped make AOS what it is today - our team and original founding members, our investors, our customers, our readers and everyone in the industry who has helped shape our brand and spread our message of quality American tailoring. 
In yet another strange twist of fate - during the strangest year of my lifetime - I spent the actual day of our 5-year anniversary rummaging through the remains of the recently closed-down Southwick clothing factory in Haverhill MA, whom we originally began this "online bespoke" journey with in 2015. 
It's no secret that COVID has been devastating to the entire fashion industry - the brands, the retailers - but especially the manufacturers - many of whom have shut their doors for good.
So here I am, 5 years in, digging through decades of unsold fabric inventory now being offered at going-out-of-business prices. There is thousands and thousands of fabric rolls - in a space so big that it used to be a Home Depot. A lot of the fabrics are good, some meh, and some are absolutely incredible.
Looking deeper I start to find some old friends,.. Some of the original fabrics that we used in some of the first AOS collections.
Turns out, the Southwick inventory management system - an absolute disaster that could never properly track fabric inventories - came around as a silver lining in this long, arduous story of modernizing century-old American factories.
Beautiful, hand-picked fabrics that I thought were long-gone forever - bought years ago and used up - were sitting right in front of me, on neat little rolls, for pennies on the dollar. 
I found some of our all-time best-sellers, and some of my personal favorites.
So we're calling it an "Anniversary Sale". I'm passing the savings I got on these deadstock fabrics on to you. 
Click below to see what we found. It won't last long.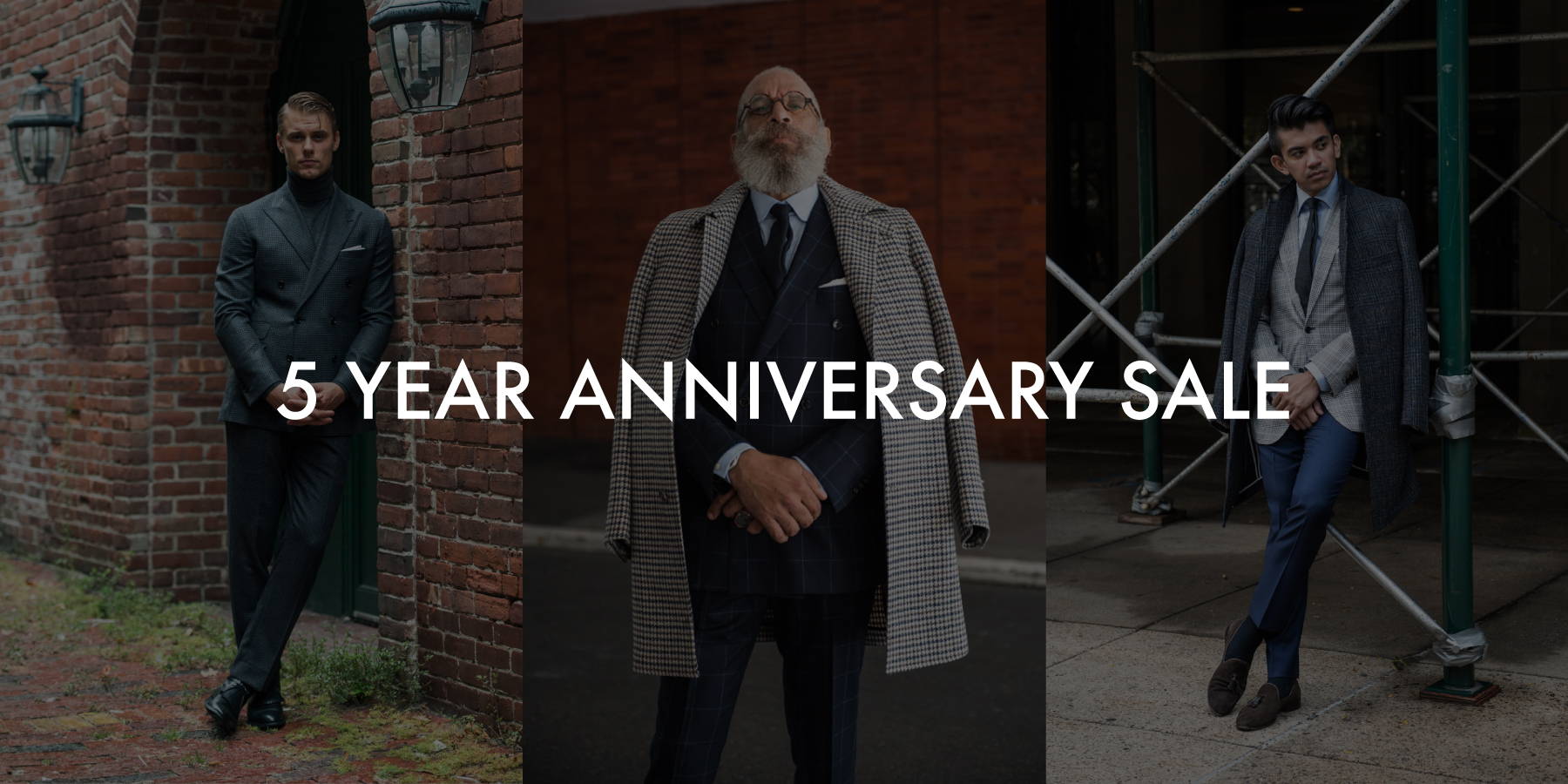 These fabrics are all very limited in quantity (for most, we have enough for approximately 5-10 garments).
We are offering them at discounted prices, until the rolls run out.  So act fast!
Thanks, as always, for your continued support. 
Long live American tailoring!!
Yours in style,
Dan Trepanier