1 Piece/3 Ways: Oxblood Guncheck Suit
Every Articles of Style suit is designed so that the components can also be worn as a separate jacket, trouser and vest.
We created the "1 piece/3 ways" series to give you some ideas on how you can style a timeless suit for different occasions; so you can get the most out of your garments and learn to build a sustainable wardrobe with style.
In this edition we show you three ways to wear our Oxblood Guncheck Suit.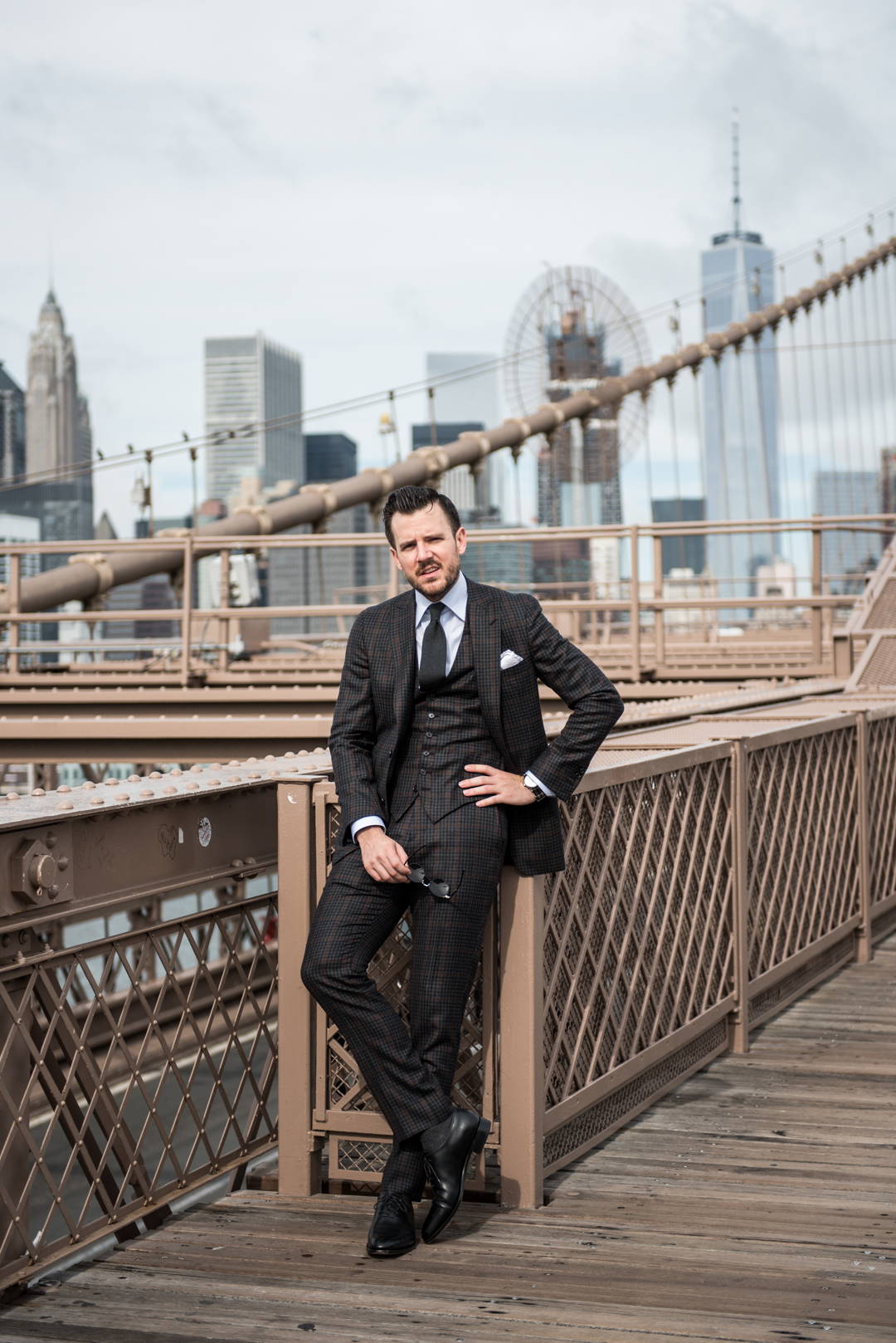 When a suit fabric has a pattern it's usually best to pair it with a solid-colored shirt (always lighter in color than the suit) and a solid tie (always darker than the shirt, and preferably darker than the suit as well).
Competing patterns is too much, especially when you're going with a powerful three-piece combo.
This is a look that is epic for business, but also very elegant for a special occasion like a wedding or gala.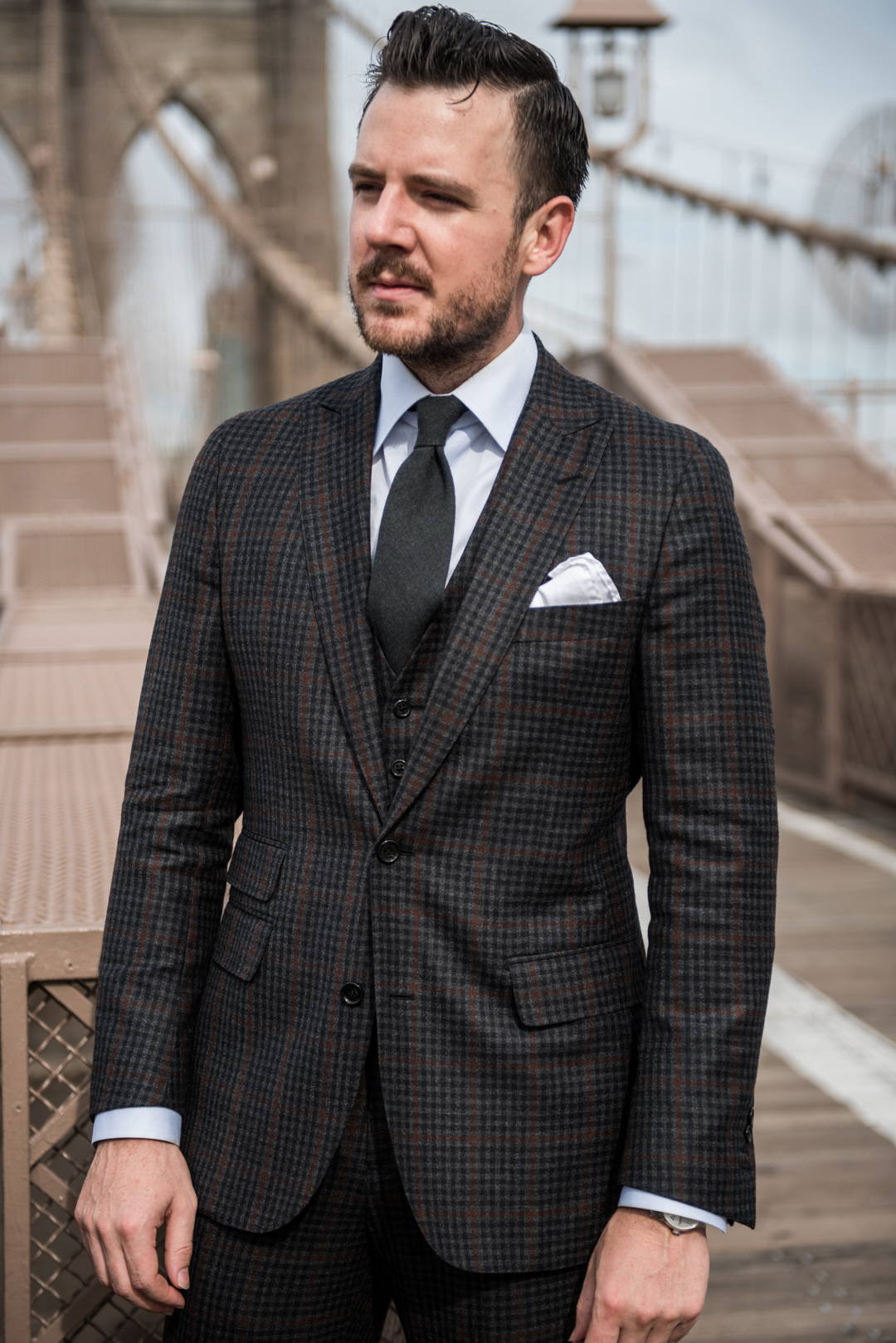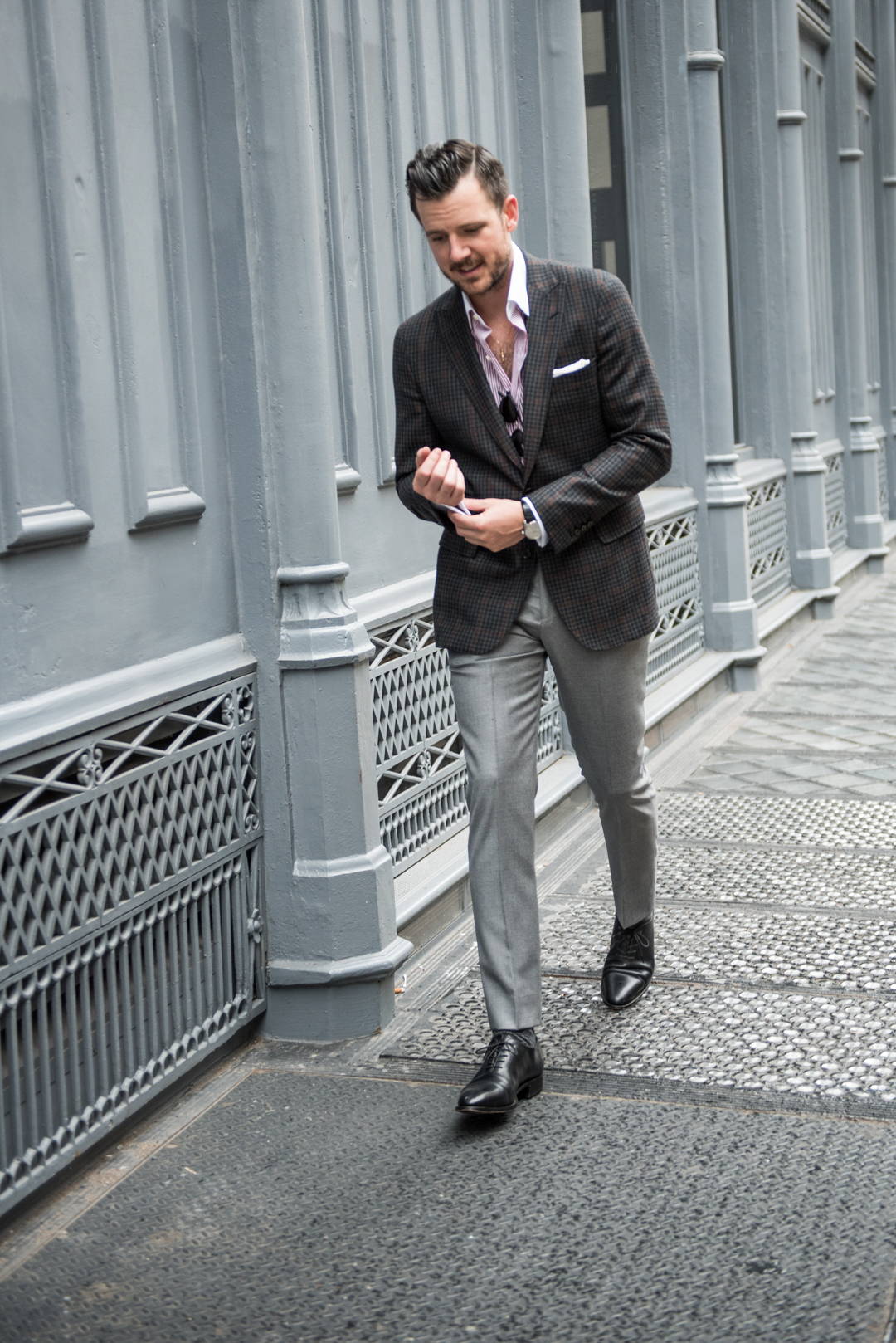 The best part about a patterned suit is that the jacket makes a fantastic sportcoat. 
Pair it with suit trousers from a more conservative suit - like our essential worsted in light gray.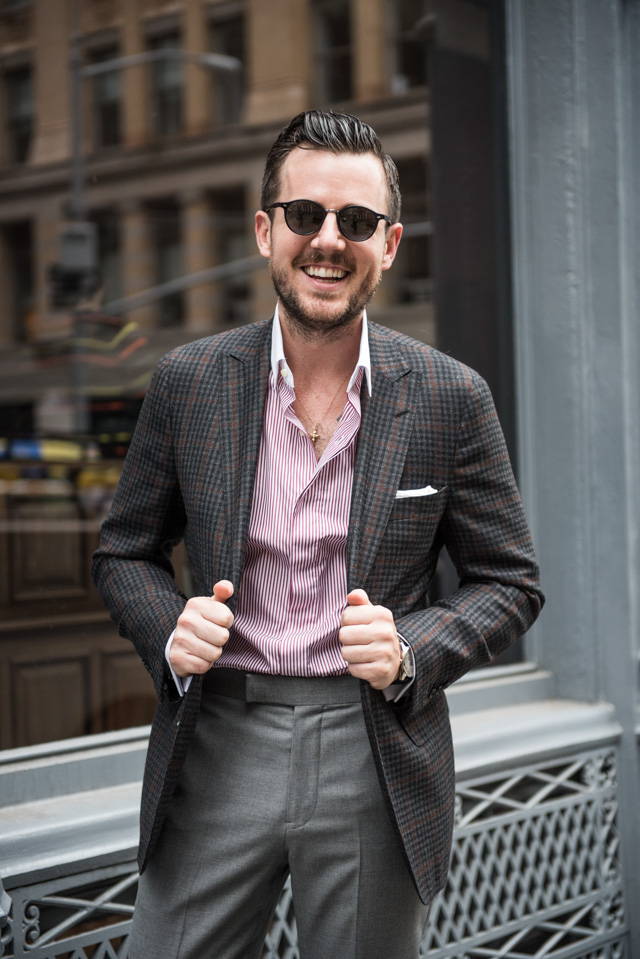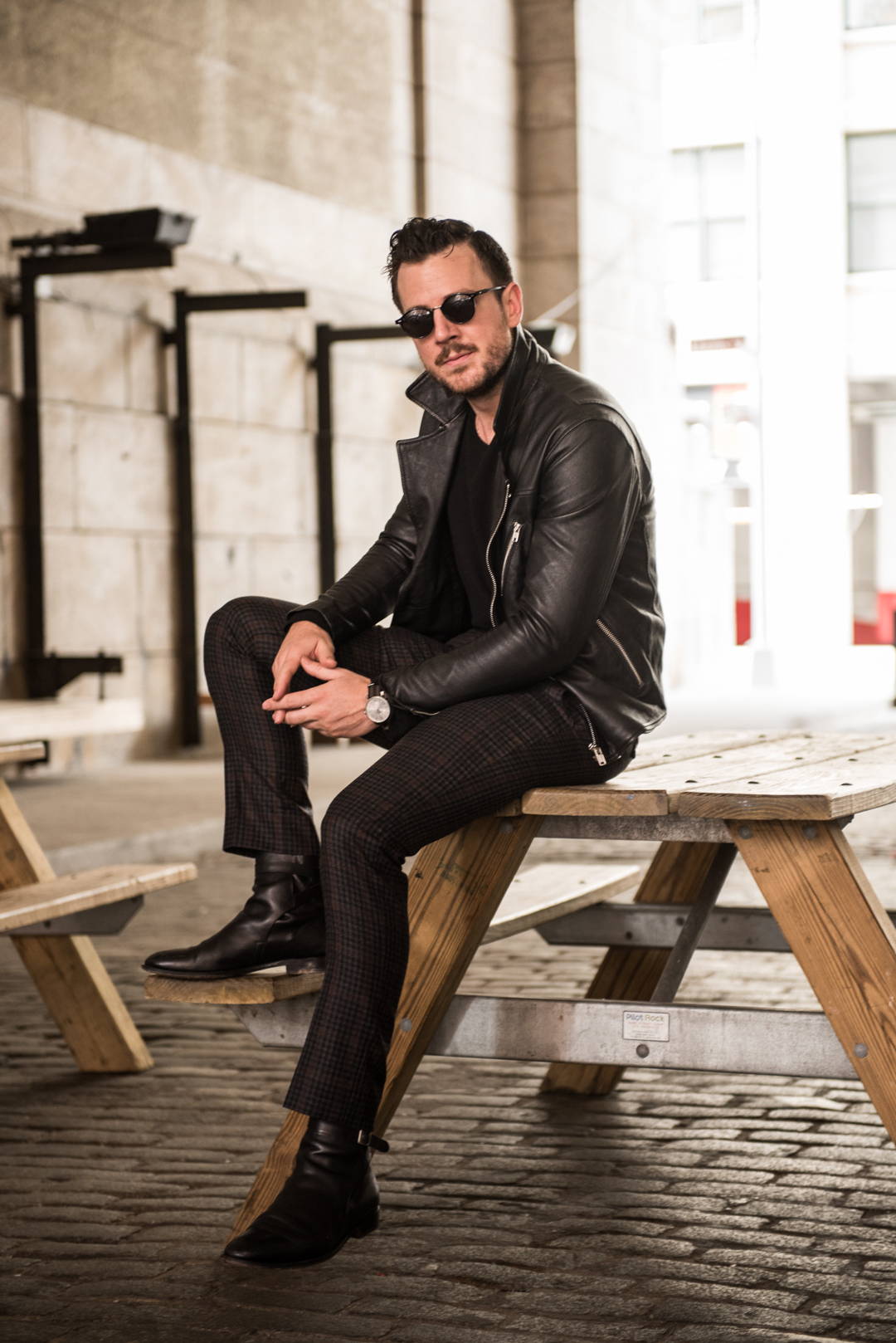 The suit trousers can be a fun separate as well. 
Pair them with a black t-shirt and black leather jacket for a look that is perfect for a night of bar hopping - with just a subtle sartorial touch.
Thanks, as always, for reading.
Yours in style,
Dan Trepanier